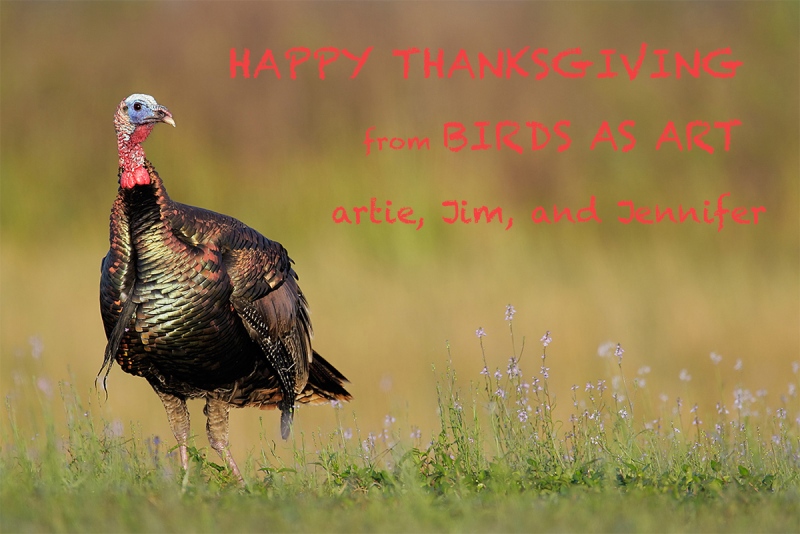 Wild Turkey tom, Indian Lake Estates, FL
Thanksgiving Dsay Miracles!
What a wondrous day. We woke to six inches of fresh white snow. The forecast was for the rain to start at about 8am. It snowed some more instead. The morning was excellent; we again photographed until after 12 noon! The shoort afternoon session was insane with huge blastoff after huge blastoff.
There were three Thanksgiving Day miracles, two of them mine. The full story is to come.
I hope that you had a joyous day with friends and family.
with love, artie