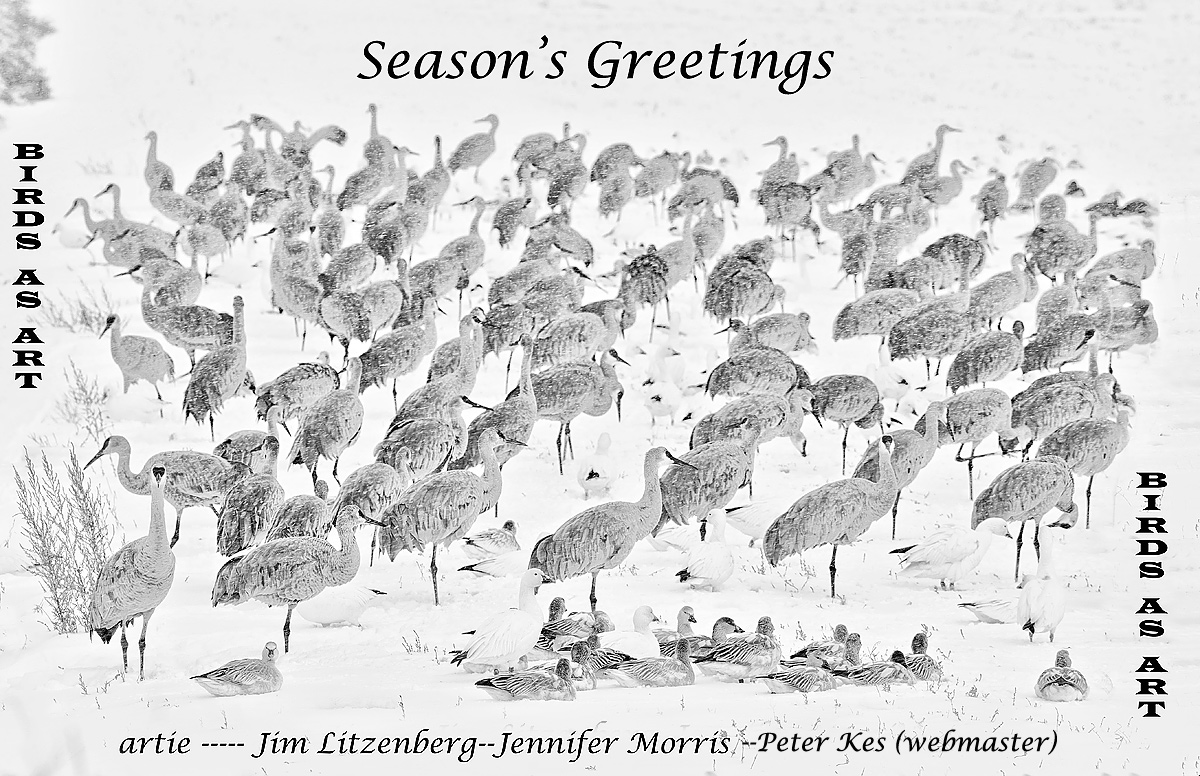 Breathe deeply. Have fun. Love what is. Don't take it personally. Happiness is a choice 🙂
Image Questions
Which is your favorite crane? Which is your favorite goose?
later and love, artie
Interesting Bosque Note
On my not-so-recent twentieth visit in late fall to the refuge (12 days of photography and teaching) I probably created at least 6,000 images. I just finished my fourth and final edit. Here is the tally: 429 RAW files, 12 in-camera HDR JPEGs, and 2 movie (.MOV) files kept. 85 images optimized so far. Keeper rate: 7.35%. I am a ruthless when it comes to editing. Now it is time to copy the Bosque 2013 to Transfer file to the Drobo system on the office computer.