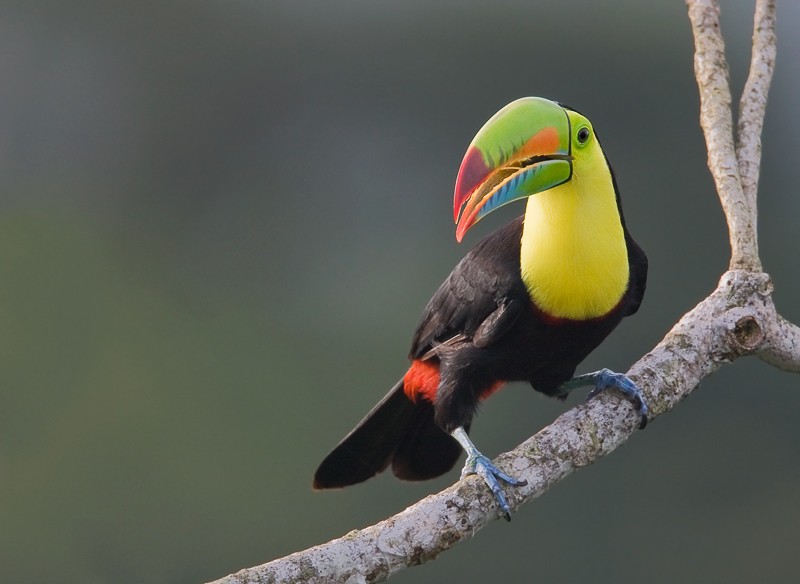 This Keel-billed Toucan was photographed with the Canon 800mm f/5.6L IS lens, the 1.4X II TC, and the EOS-1D MIII on the Mongoose M3.5 with the Gitzo 3530 LS tripod. ISO 800. Evaluative metering +2/3 stop: 1/200 sec. at f/8 set manually.
After a great Panama trip I flew on Monday, August 17th from Panama City to Orlando and continued on the New York's JFK without even going home.   We had internet access at both Canopy Tower and Canopy Lodge in Panama but my laptop was down, apparently from the humidity, so I have been out of touch till now.   Hummingbird photography was outstanding near Canopy Tower and Linda Robbins and our assistant Rich Garrett did a phenomenal job with the set-ups.  And we had some great chances with a variety of tropical birds as well.  At Canopy Tower, the songbirds did not come to the feeders as they had in December so we spent lots of time photographing a variety of frogs, snakes, and bugs;  most were captive animals.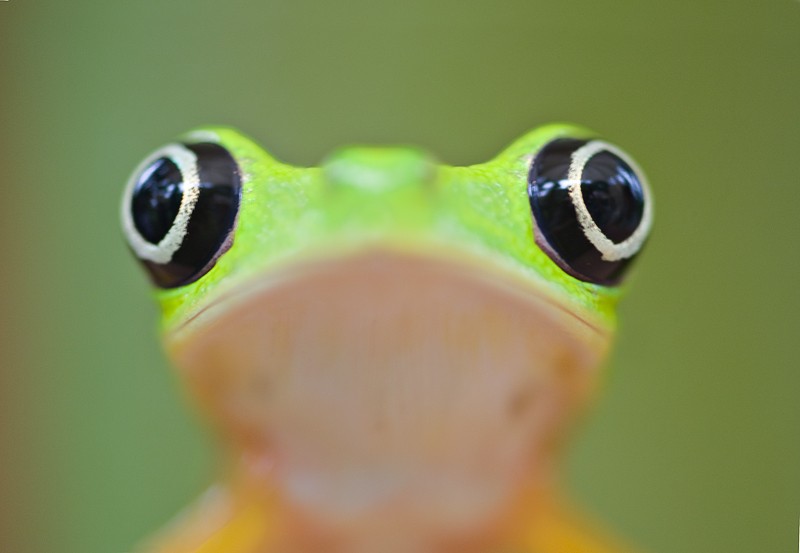 This Lemur Frog was photographed with the Canon 180 macro lens and the EOS-1D MIII. ISO 400. Evaluative metering +2/3 stop: 1/10 sec. at f.3.5.
Participant Patti Corapi kindly posed this frog on her hand which was braced against a eucalyptus tree.   Thanks Patti!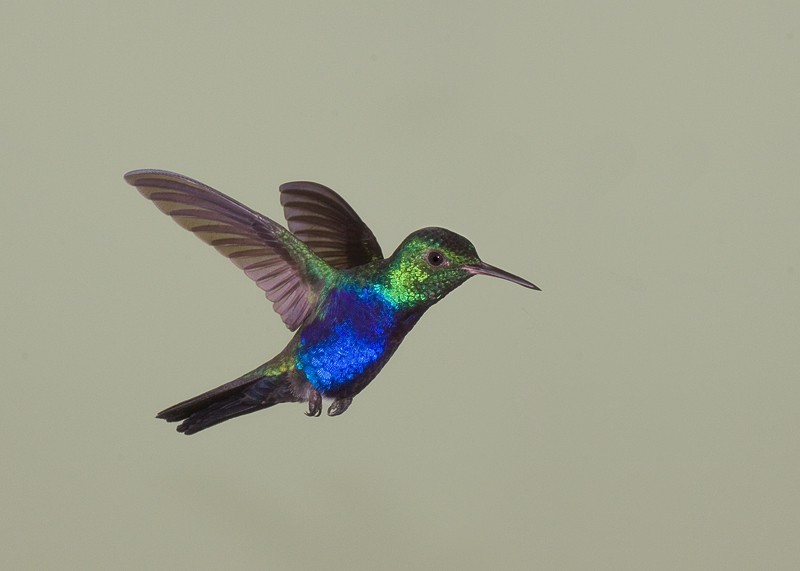 This Violet-bellied Hummingbird was photographed at an 8-flash set-up with the Canon 800mm f/5.6L IS lens and a 25mm Extension tube. ISO 400: 1/250 sec. at f/20.
I am in New York now photographing with a small IPT group at the East Pond at Jamaica Bay WR and at Nickerson Beach.  I will try to post something ever day.