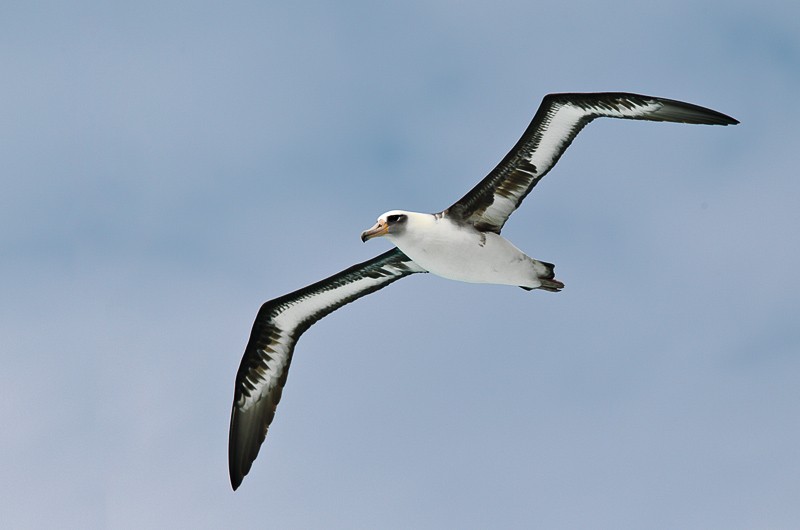 Laysan Albatross. This image was created with the handheld 400mm f/4 IS DO lens and the EOS-1D MIV. ISO 400. Evaluative metering +1 stop: 1/2000 sec. at f/7.1. Opportunities for flight photography are unlimited as the sky is constantly filled with birds. And the windier the better. As always, you can click on each image to see a larger, sharper version.
The first group leaves tonight after dark on the plane that is bringing the second group to bird photographers heaven.   For each of the photographers on the first trip, the week has been an unforgettable experience.  And our visit to Eastern Island was simply unbelievable.  Please see Bulletin 320 in about ten days for details <smile>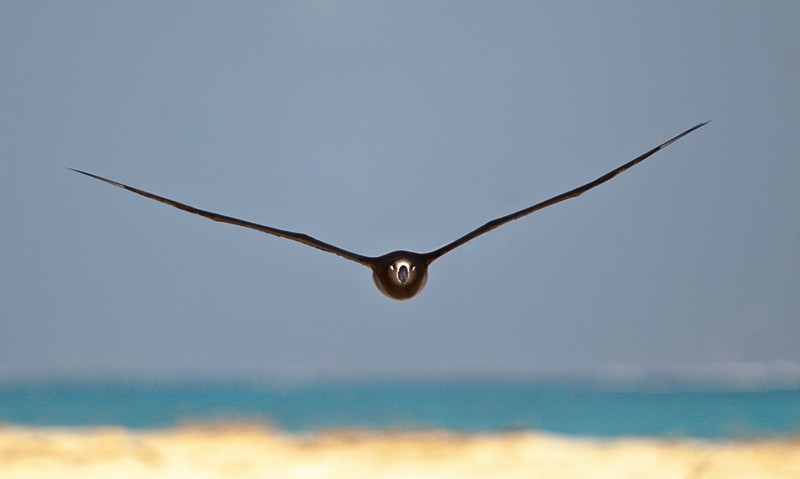 Black-footed Albatross. Same gear as above. ISO 500. Evaluative metering +1 2/3 stops in early morning light: 1/1250 sec. at f/4.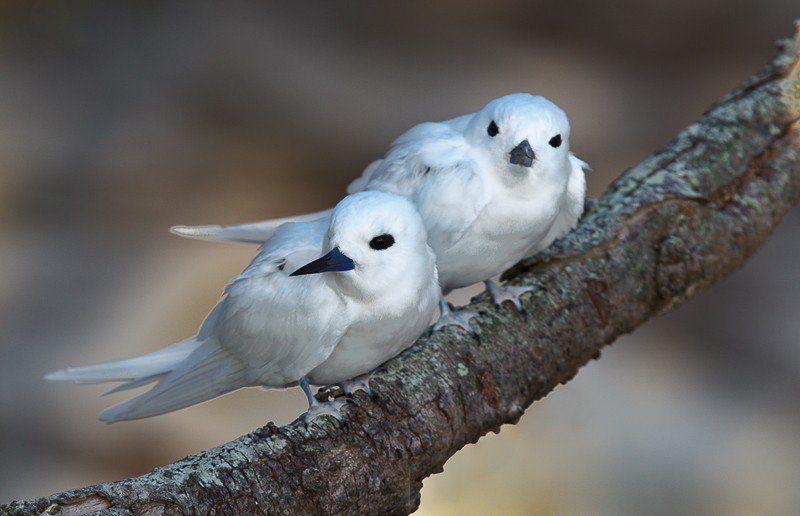 White Terns. Canon 400mm f/4 IS DO lens on a tripod with the EOS_1D MIV. ISO 400. Evaluative metering +2/3 stop: 1/125 sec. at f/7.1. I went for a bit of extra depth of field in an effort to sharpen up the second birds. Participant Ron Horn shaded the pair with his body to eliminate the filtered sunlight.