What's Up?
Swim shortened by lightning…. Core exercises and ice bath today. And lots more healthy eating (for a change). Lots more Final Four games. I enjoyed another great night's sleep with just one pit stop. This blog post took about 2 1/2 hours to prepare and was published from my home at ILE, FL very early on Saturday Today marks 80 straight days with a new educational blog post.
St. Augustine Alligator Farm Short-Notice Spoonbill and Wading Bird Chicks IPT: May 1-4, 2015. TWO FULL and TWO 1/2 DAYS: $1099. Limit 8/Openings 6.
Two folks have signed up for this IPT that was announced only yesterday. See the previous blog post for complete details.
Please Remember to use our Affiliate Links 🙂
To show your appreciation for my continuing efforts here, we ask, as always, that you use our the B&H and Amazon affiliate links on the right side of the blog for all of your purchases. B&H is recommended for you major photography gear purchases, Amazon for your household, entertainment, and general purpose stuff. Please remember: no phone orders: web orders only!
Please check the availability of all photographic accessories in the BIRDS AS ART Online Store, especially the Mongoose M3.6 tripod heads, Gitzo tripods, Wimberley heads and plates, LensCoats and accessories, and the like. We sell only what I have used, have tested, and can depend on. We will not sell you junk. We know what you need to make creating great images easy and fun. And we are always glad to answer your gear questions via e-mail.
I would of course appreciate your using our B&H affiliate links for all of your major gear, video, and electronic purchases. For the photographic stuff mentioned in the paragraph above we, meaning BAA, would of course greatly appreciate your business. Here is a huge thank you to the many who have been using our links on a regular basis and visiting the BAA Online store as well.
Canon 600 mm f/4L IS II Lens
David Ramirez is offering a used Canon EF 600mm f/4 L IS II in excellent plus condition for $10,499.00. The sale includes the Lenscoat cover in Max-4, the rear lens cap, the front lens cover, the lens trunk, the lens strap, the original box, the lens manual, and both the original lens foot and the 4th Generation Design replacement low foot CRX-5 (a $122 value). Insured shipping via UPS Ground is also included. Your item will not ship until your check clears unless other arrangements are made.
Please contact David by e-mail ­­­­­­­­or by phone at 541-892-3726 (Pacific Time).
As the lens sells new for $11,999 you can save a cool $1500 by grabbing this one now.
I currently own and use the 600 II as my go-to super-telephoto lens when I need reach. It teams well with any camera body and offers amazing reach with the new 7D II (960mm at f/4!). I use it often with my 1DX with both TCs especially the 2X III. as I recommend and use the Mongoose M3.6 I use the CR-X5 Low Foot as the plate. Some young strong folks hand hold the 600 II for long flight and general bird photography shooting sessions. I can hand hold it only for short periods unless I am seated. It is a killer lens when using your car as a blind with the lens supported by a BLUBB.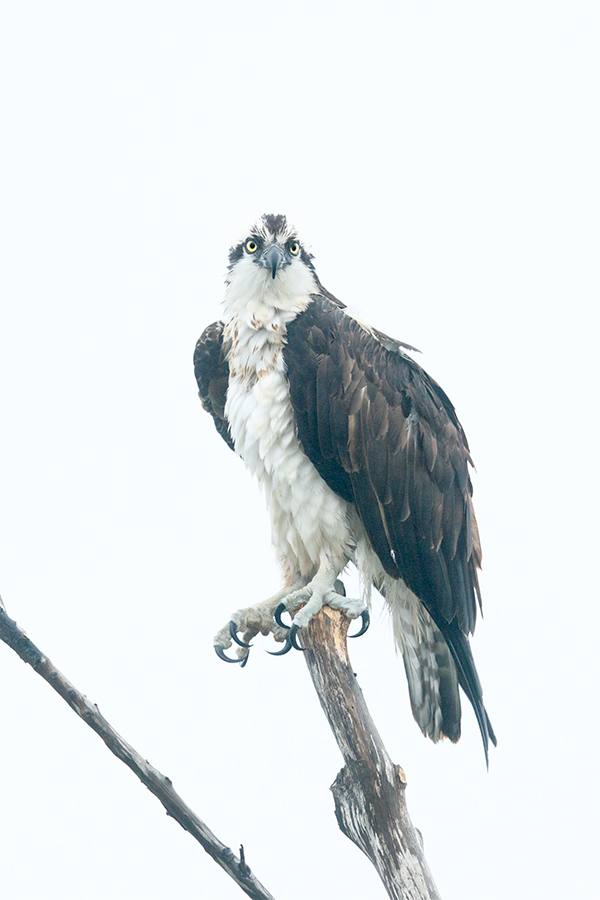 This image was created at 7:40am in Fort DeSoto Park on the foggy morning of March 6, 2015 with the Canon EF 600mm f/4L IS II USM lens, the Canon Extender EF 1.4X III, and the Canon EOS 7D Mark II. ISO 1600. Evaluative metering +3 stops off the foggy sky: 1/320 sec. at f/5.6. Cloudy WB.
Three up from the center AF point/AI Servo Expand/Rear Focus AF as framed was active at the moment of exposure; the active AF point fell on the bird's left eye. Click here to see the latest version of the Rear Focus Tutorial. Click on the image to see a larger version.
Your browser does not support iFrame.
ISO 1600 Staring Osprey
I might have even stopped for this bird on a clear morning as the perch was pretty nice with a clear line of sight from the park roadway. But I was in an ISO 1600 mood and anxious to get some high ISO stuff to share with y'all. Once again, color, contrast, and image quality for today's featured image look pretty darned good for web presentation at least. I chose this as the best keeper because of the great look at those sharp talons.
There's Nothing Foggy About This Image Optimization
During the RAW conversion in DPP 4 I used Arash Hazeghi's luminance and chrominance Noise Reduction values. In Photoshop the image optimization was straightforward. With fog, a simple Level adjustment done by pulling in the shadow slider while holding down the Alt key routinely performs miracles. Then I corrected a slight color cast, applied a low opacity dose of my NIK 50-50 recipe, did just a bit of Eye Doctor work, and selectively sharpened the bird's face. Not much else. I did finish the image off with both Selective Color and Curves adjustments to give the image some additional pop.
A New Comparison
For the first time, I am comparing a representation of the original RAW file with the optimized version via the animated GIF above. Next time I will compare a representation of the original RAW file with the the converted TIFF. Both are crops of the 100% view. Interestingly enough, noise in the dark feathers of the optimized version looks greater than the noise in the dark feathers of the original that because of the increase in contrast.
Digital Basics
Everything that I did to optimize today's image is covered in detail in my Digital Basics File–written in my easy-to-follow, easy-to-understand style. Are you tired of making your images look worse in Photoshop? Digital Basics File is an instructional PDF that is sent via e-mail. It includes my complete digital workflow, dozens of great Photoshop tips, details on using all of my image clean-up tools, the use of Contrast Masks, several different ways of expanding and filling in canvas, all of my time-saving Keyboard Shortcuts, Quick Masking, Layer Masking, and NIK Color Efex Pro basics, Contrast Masks, Digital Eye Doctor techniques, using Gaussian Blurs, Tim Grey Dodge and Burn, a variety of ways to make selections, how to create time-saving actions, the Surface Blur (background noise reduction) settings, and tons more.
APTATS I & II
Learn the details of advanced Quick Masking techniques in APTATS I. Learn Advanced Layer Masking Techniques in APTATS II. Mention this blog post and apply a $5 discount to either with phone orders only. Buy both APTATS I and APTATS II and we will be glad to apply at $15 discount either with phone orders or here in the BAA Online Store. For phone orders, call Jim or Jennifer at 863-692-0906 weekdays.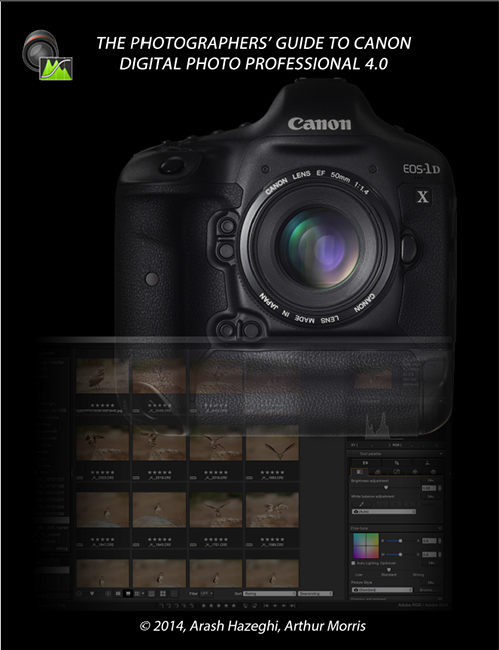 You can order your copy of "The Photographers' Guide to Canon Digital Photo Professional 4.0" (aka the DPP 4 Raw Conversion eGuide) by Arash Hazeghi and Arthur Morris by clicking here.
The DPP 4 eGuide (PDF)
The Ideal Companion to the 7D Mark II User's Guide
Learn how and why I and many other discerning photographers choose and use only DPP 4 to convert their Canon RAW files in the DPP 4 RAW Conversion Guide by Arash Hazeghi and yours truly. The latest version supports all of the newer Canon camera bodies and several older models including the EOS-7D and the EOS-1D Mark IV. A free update that will cover most of the newly added cameras will be sent some time next week. See upcoming blog posts for exact details.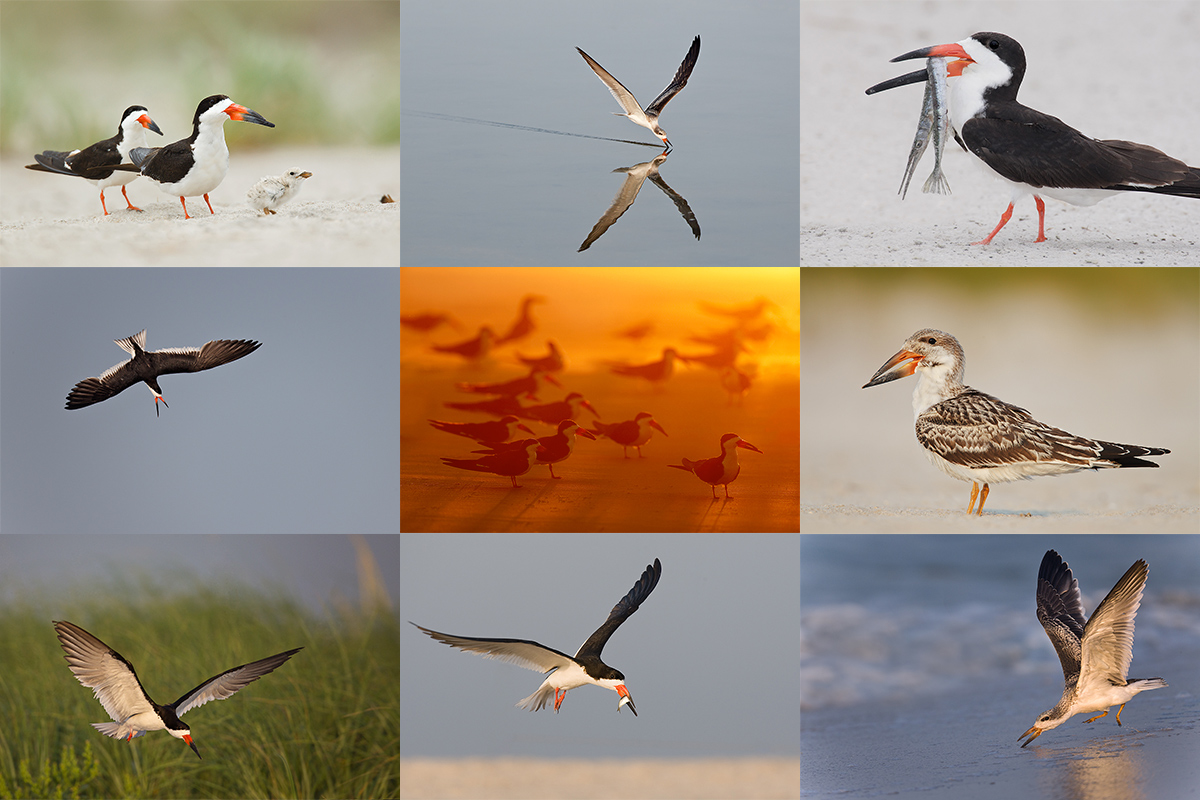 The strange thing is that when I live in New York, I never knew about this amazing and consistently productive location.
Nickerson Beach/JBWR (possibly…)/Black Skimmer/Oystercatcher/migrant shorebird IPT: August 13-16, 2015. 4 1/2 DAYS: $1399.
Meet and greet on the evening of WED August 12. Limit 10/Openings: 6.
Most of our seven photo sessions will be spent at Nickerson beach photographing the nesting Black Skimmers. In flight, sometimes battling. Carrying fish. Chicks of varying sizes from a very few just-hatched to lots of fledglings. It is likely that we will get to see some Great Black-backed Gulls preying on the juvenile skimmers. They swallow them whole. There will be lots of gulls to photograph as well as some Common Terns. Locally breeding shorebird species include American Oystercatcher–pretty much guaranteed, Willet, which is likely, and Piping Plover, which is probable but we need to get lucky with those to get close….
If local conditions are ideal we may visit Jamaica Bay Wildlife Refuge to photograph southbound migrant shorebirds on one or possibly two mornings. Even if we do not visit JBWR we should get some good chances with the migrant shorebirds at the beach, especially Sanderling and Semipalmated Plover. Red Knot and others are possible.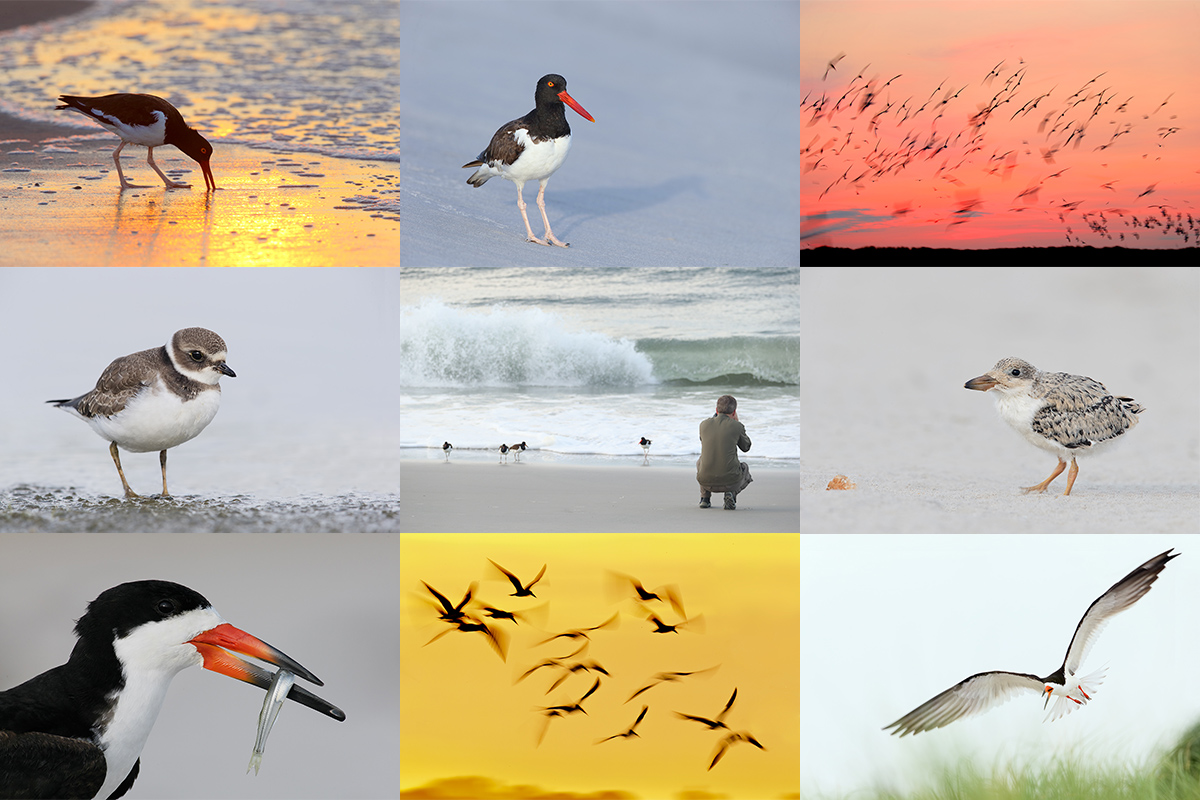 As you can see, the oystercatchers are quite tame at Nickerson. And we will get you up early and we will stay out late.
Jamaica Bay Wildlife Refuge In-the-field Instructional Photo Workshop/Scouting Session. August 12, 2015. Morning only: $250. Cheap!
The tide will be pretty good at the East Pond…. If I learn that conditions there are un-photographable we will do Nickerson Beach as a back-up. This will work either as an add-on for out of town folks coming for the IPT above or as a stand alone session. Either way, you will, as always, learn a ton. And we might even get some good images.
Used Photography Gear for Sale
You can see all of the currently listed items by clicking here or at any time by clicking on the Used Photography Gear for Sale tab, the last item on the lower row of yellow-gold tab bars near the top of each blog page.
Facebook
Be sure to like and follow BAA on Facebook by clicking on the logo link upper right. Tanks a stack!
Support the BAA Blog. Support the BAA Bulletins: Shop B&H here!
We want and need to keep providing you with the latest free information, photography and Photoshop lessons, and all manner of related information. Show your appreciation by making your purchases immediately after clicking on any of our B&H or Amazon Affiliate links in this blog post. Remember, B&H ain't just photography!
…..
Amazon.com
Those who prefer to support BAA by shopping with Amazon may use this link:
Amazon Canada
Many kind folks from north of the border, eh, have e-mailed stating that they would love to help us out by using one of our affiliate links but that living in Canada and doing so presents numerous problems. Now, they can help us out by using our Amazon Canada affiliate link by starting their searches by clicking here. Many thanks to those who have written.
Typos
In all blog posts and Bulletins, feel free to e-mail or to leave a comment regarding any typos or errors. Just be right :).