What's Up?
I spent most of my birthday–thanks a stack to the huge number of folks who sent birthday wishes along either here or especially on Facebook–doing what I do most days when I am home: answered e-mails, worked on this blog post, worked on a few images, started another round of core exercises, and enjoyed a late afternoon swim. To celebrate, I "borrowed" about ten M&M Peanuts from Jim's stash and injected 3 extra units of Regular insulin to cover that indulgence; I enjoyed them.
My Mom, my younger sister Arna, and my younger daughter Alissa called at about 10:00am to sing happy birthday, and younger daughter Jennifer and her family did that same in the afternoon. It was all very sweet and touching. Lissy and Jen teamed up to buy me an early birthday gift, a Cuisinart Food Processor that I have been putting to good use recently making crispy pizza dough from cauliflower. It is amazing. And healthy. Speaking of which, I tipped the scale this morning at an even 175 pounds, my lowest weight in about 5 years.
As I finished the last of 48 lengths of the pool I heard someone singing happy birthday to me. I looked up to see all six foot six or so of good friend Clemens Vanderwerf standing on the pool deck. He dropped by on his way home from Tampa. Then I got my real gift. He brought his three Golden Retrievers into the house where they proceeded to explore every inch of the place and lick me and kiss me up and down. They were quite well behaved yet playful as can be.
This blog post took about four hours to prepare and will be published at 5:00am early on the morning of Monday, June 15.
Blog Thanks
Those who wish to thank me for the work that I put into the blog and the hours I spend each week answering your e-mail questions are invited to click here or to send a Paypal to us at birdsasart@verizon.net. All donations are greatly appreciated. artie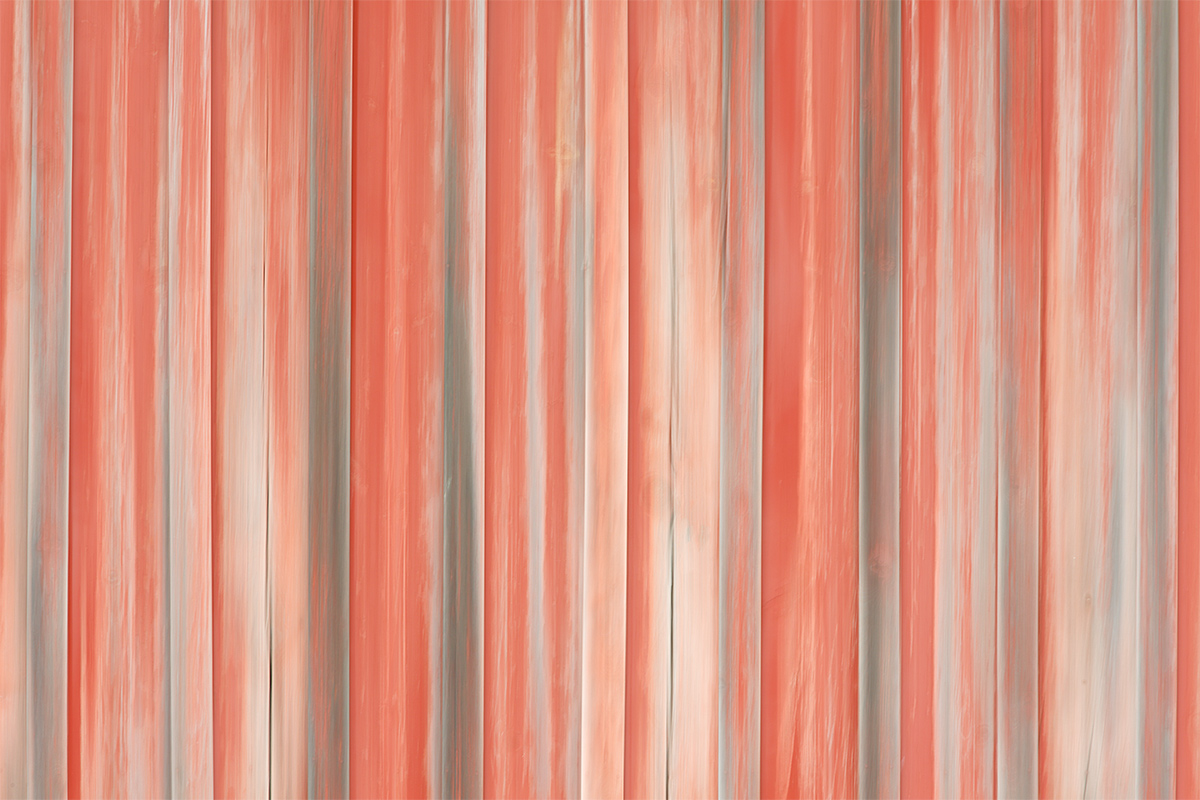 This image was created on the first Palouse IPT with the Canon EF 200-400mm f/4L IS USM lens with Internal 1.4x Extender, an external Canon Extender EF 1.4X III (at the max, 798mm), and the Canon EOS 5D Mark ISO 100. Evaluative metering +1 2/3 stops: 1/2 sec. at f/16 in Tv mode. AWB.
A Singh-ray 52mm Mor-Slo screw-in glass 5-Stop Neutral Density Filter in a Canon Drop-In Filter Holder for 52mm Screw-In Filters was used to get down to a really slow shutter speed in the bright sun. I will be doing a feature on the 52mm Singh-ray Mor-Slo Neutral Density Filters and the Canon Drop-In Filter Holders for 52mm Screw-In Filters in a blog post here soon.
Center AF point (Manual selection)/One-Shot/Shutter Button AF and pan from up to down. With the 5-stop ND in place in a super-telephoto lens you need to give your eyes a few seconds to adjust to the dark viewfinder. As long as there is some contrast to work with, AF should perform just fine. Click on the image to see a larger version.
Old Barn siding vertical pan blur.
Your browser does not support iFrame.
Pan-Blurs
On each of the two Palouse IPTs we did several in-the-field tutorials covering the creation of both horizontal and vertical pan blurs. Most folks were open-eared, open-minded, and eager to learn.
What They are Saying…
Scattered throughout this blog post are comments from roughly half the folks who attended the two Palouse IPTs. It is interesting to note that 13 of the 14 folks quoted here have traveled and studied with either Denise or with me before. Of those, Only Lou Newman's son Rick was a virgin, completely new to to either a BAA IPT or an A Creative Adventure workshop. Legacies are always welcome on our tours 🙂 Muriel McClellan's daughter Mimi is joining her Mom and us on the UK Puffins and Gannets IPT. Come to think of it, parent/child workshop combos are about as huge a compliment as you might ever get….
In any case, what should be obvious to all who read the various comments is that Denise and I, with our different teaching styles, combine to make a powerful and creative teaching team. Denise's style and encouragement actually got me a bit out of my box in the Palouse; I spent more time looking at rear LCDs than I ever had before. It is much harder to do that on bird trips as the subjects tend to move more than old barns or crop fields 🙂
If, after reading the comments here, you would like to join us in the Palouse next year, click here for details.
Lou Newman/Multiple BAA IPT Veteran
Artie and Denise, I wanted you to know that the Palouse IPT was A#1! Wow! The best! I have just returned from one of the best instructional photo tours I have ever attended. Arthur Morris and Denise Ippolito proved to be a superb teaching team. At each stop Artie and Denise provided personal attention to each participant, made sure that every participant was set-up properly, and answered all questions before even thinking about shooting themselves. Once they setup their own cameras they provided group instruction telling all what they were doing and why, then encouraging questions and alternatives and asking the participants for suggestions. Individual attention was always available.
All of the participants were experienced photographers so the group dynamics were great and there was considerable sharing of expertise and information. When we returned from the morning shoot we went right into the computer sessions which were held in an ideal small conference room with chairs facing tables for laptops and a projection screen in front. Artie and Denise had prepared presentations for four sessions, and requested that all participants submit images for review for the middle session. The Photoshop and image review sessions with this teaching team and group of talented photographers were exceptional. We all had lunch together, then free time prior to heading out in the late afternoon. It was exhausting, but proved to be one of the best learning experiences I have encountered on a photo tour. Kudos to Artie and Denise for this one! Lou
Cindy Gosselin/A Multiple Creative Adventure Workshop Veteran
Hey Guys, I want to thank the both of you for a wonderful trip to the Palouse. This area of the country has been on my "bucket list" for more than 5 years. Finally getting there did not disappoint!! But what made it extra special was that the two of you led the group. Thank you for sharing your tips and techniques. But most of all thanks for sharing your passion for photography. It is contagious and re-inspired me at every stop along the way. Cindy
Rick Newman
Artie and Denise, I went into this workshop with no landscape photography experience, yet had a wonderful time! Denise and Art have complementary teaching styles, giving me an abundance of opportunities to learn. I left with an entire new skill set, a deeper understanding of my camera, some previously undiscovered talent, and a new enthusiasm for photography. If you want to up your photographic game, attend this workshop! Rick
Colleen Malley/A Creative Adventure Workshop Veteran
Artie and Denise, I can't say thank you enough times for such a wonderful trip! My confidence has skyrocketed with your and Art's encouragement. I also learned so much more about the capabilities of my camera. You definitely have not seen the last of me. !!!! Colleen
Len Saltiel/A Multiple Creative Adventure Workshop Veteran
Denise and Art, Terrific workshop and is highly recommended. Terrific shots and memories Denise. Len
Joe Barranco/Multiple BAA IPT & A Creative Adventure Workshop Veteran
Denise and Artie, Workshop was awesome. I have never seen farmland that looked like this. Contour farming at its best. The images I got with help from Denise and Art Morris were great. Plus they made it a lot of fun. The landscape images are just different. Awesome place. The old barns and farm equipment blew me away. I liked the "wheel fence" images in one of Denise's blog post because I did not "see" them. Denise has the best "eye" out there! Joe
Judy Helderman/Multiple A Creative Adventure Workshop Veteran
Hi Denise, I haven't downloaded my Palouse pictures yet as I'm in the midst of changing computer systems, but I will as soon as I can and will send a couple for critiquing. I learned a lot from you in the Palouse. You were incredibly helpful. I'd like to take your Charleston workshop next spring.
Judy.
Muriel McClellan/Multiple BAA IPT & A Creative Adventure Workshop Veteran
Denise and Artie, What a fantastic experience. Denise and Artie did a fabulous job of finding the best opportunities in the middle of the maze that is the Palouse. I was blessed to be on this trip and my learning curve jumped off the charts. Muriel ps: see you in the UK!
Phil Frigon/BAA IPT Veteran
Hey Guys, Enjoyed the IPT, making new friends and the experiences. Thanks to all. Sign me up for the Greece/Dalmatian Pelicans IPT. Phil
Alan Glasser
Artie and Denise, The workshop was great. I learned an enormous amount and enjoyed it thoroughly. Your teaching styles exactly fit my style of learning. Kudos. Alan Glasser
Pat Fishburne/Multiple BAA IPT Veteran
Dear Art and Denise, Stokes and I really enjoyed the Palouse IPT! Pat
Catherine Costolo/Multiple BAA IPT & A Creative Adventure Workshop Veteran
Artie, The trip was awesome, thanks to you and Denise. Catherine
Mary Doherty/A Multiple Creative Adventure Workshop Veteran
Denise, Just wanted to let you know what a wonderful time I had on the workshop with you and Artie. Thanks both for making this such such a great workshop!!! I was totally blown away by all the different locations we visited and appreciated all the suggestions and guidance you provided during the workshop.The Palouse was amazing…beautiful landscapes (even without puffy white clouds) and lots of old and crumbly barns…so much to see and photograph. Thanks again for a wonderful workshop! Mary
Mary Doherty's Barn Blur
In the opening image here, I went to my maximum focal length so that I could get only the red boards on the side of the barn. Mary included her vertical pan blur in the five images that she sent as part of her post-IPT critique. We offer that on all IPTs and A Creative Adventure Workshops; it is a great way to extend the learning that takes place on location. In any case, Mary took our pan blur instructions and ran with them. I loved that she included some of the grass below the barn.
Dust Bunnies
I noticed that Mary's image had a ton of dust bunnies, lots of big ones and more smaller ones. Looking at the EXIF it is easy to see why. At f/22, even microscopic dust becomes a problem. I suggested to her via e-mail that she purchase either a 3-stop resin or a 5-Stop glass Mor-Slo Singh Ray Neutral Density filter. I wrote, Many folks would prefer the 3-stop resin Mor-Slo but I like the 5-stop glass ones. It takes your eye a moment to adjust to the dark view through the lens but it allows me to work in bright sun at relatively wide apertures and the AF system works just fine. The ideal situation would be to own both but that would surely be a bit extravagant for most.

Best News: 10% Discount/Code at checkout: artie10
To shop for a Singh-Ray 5-Stop Mor-Slo Fliter (for example), click on the logo link above, click on "Neutral and color
Solid Neutral Density Filters (glass), then click on "Mor-Slo™ 5, 10, 15 and 20-Stop Solid Neutral Density Filters (glass)," choose the size and model, add to cart, and then checkout. At checkout, type artie10 into the "Have a coupon? Click here to enter your code" box, and a healthy 10% discount will be applied to your total. In addition to enjoying the world's best filter at 10% off you will be supporting my efforts here on the blog.
John Haedo/Multiple BAA IPT & A Creative Adventure Workshop Veteran
Artie and Denise, I had a wonderful time during the IPT, notwithstanding the blue skies. I learned quite a few new things and reinforced some of the things that I've been doing correctly. To everyone in the group, and especially to Gary and Phil, with whom I rode every day, I want to express my appreciation for your delightful company. I really enjoyed the IPT; all of you were very nice "happy campers", as someone I know likes to say. I feel honored to have shared this experience with all of you and hope our paths will cross again in the future. Artie and Denise, thank you both for working your tails off (as always) to give us a great experience. And thanks for your friendship, patience and the ample sharing of your large reservoir of knowledge and experiences with us. Every IPT with you guys is better than the last. Thank you, and be well. John Haedo
Sally Foster/Multiple A Creative Adventure Workshop Veteran
Finally got to the Palouse and it was everything I had imagined and more. Artie and Denise make quite a team with their knowledge and willingness to share. Sally
A Guide to Pleasing Blurs
If you would like to learn the fine points of creating pleasing pan-blurs but cannot make an IPT get yourself a copy of A Guide to Pleasing Blurs by Denise Ippolito and yours truly. Dozens of other creative techniques are detailed as well.
Facebook
Be sure to like and follow BAA on Facebook by clicking on the logo link upper right. Tanks a stack!
Support the BAA Blog. Support the BAA Bulletins: Shop B&H here!
We want and need to keep providing you with the latest free information, photography and Photoshop lessons, and all manner of related information. Show your appreciation by making your purchases immediately after clicking on any of our B&H or Amazon Affiliate links in this blog post. Remember, B&H ain't just photography!
…..
Amazon.com
Those who prefer to support BAA by shopping with Amazon may use this link:
Amazon Canada
Many kind folks from north of the border, eh, have e-mailed stating that they would love to help us out by using one of our affiliate links but that living in Canada and doing so presents numerous problems. Now, they can help us out by using our Amazon Canada affiliate link by starting their searches by clicking here. Many thanks to those who have written.
Typos
In all blog posts and Bulletins, feel free to e-mail or to leave a comment regarding any typos or errors. Just be right :).