What's Up?
I slammed on adding photos to the Southern Ocean Photography Guide and am hoping to finish work on this new e-book today.
It poured here early yesterday morning and drizzled for most of the day, but it was a lot warmer than it had been. As a result, the pool was up to an almost balmy 75 degrees for my midday swim. I did my core, knee, and shoulder exercises and had a nice ice bath at 6:30pm.
In the good news department the Namibia IPT is just about sold out; I am waiting to hear for sure on the last sign up. And I learned of several addition Used Photo Gear Sales. That page is really hopping lately.
Today's blog post took almost two hours to assemble.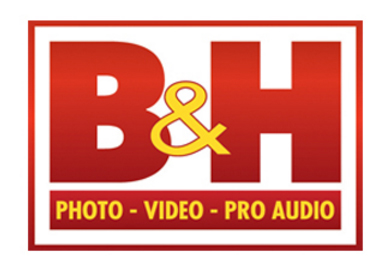 B&H
B&H contributed generously as the primary SDNHM exhibition sponsor. Thank them (and me for the blog) by clicking on the logo link above to shop.
The Streak
Today's blog post marks 87 days in a row with a new educational blog post. Again, please remember to use our B&H links for your major gear purchases. Your doing so is always greatly appreciated. 🙂
Selling Your Used Gear Through BIRDS AS ART
Selling your used (or like-new) photo gear through the BAA Blog or via a BAA Online Bulletin is a great idea. We charge only a 5% commission. One of the more popular used gear for sale sites charges a minimum of 20%. Plus assorted fees! Yikes. The minimum item price here is $500 (or less for a $25 fee). If you are interested please e-mail with the words Items for Sale Info Request cut and pasted into the Subject line :). Stuff that is priced fairly–I offer free pricing advice, usually sells in no time flat. In the past few months, we have sold just about everything in sight. Do know that prices on some items like the EOS-1D Mark IV, the old Canon 500mm, the EOS-7D, and the original 400mm IS DO lens have been dropping steadily. You can see all current listings by clicking here or by clicking on the Used Photo Gear tab on the yellow-orange tab on the right side of the menu bar above.
Douglas Bolt sold his Tamron SP 150-600mm f/5-6.3 Di VC USD Zoom lens for Canon in like-new condition for $699, Diane Miller sold her 300mm f/2.8L IS lens, the old three, for $2899, and Roberta Olenick sold her Canon EOS-1D Mark IV camera body in excellent condition for $1279 USD, all within the last week. I learned last Wednesday that the sale of IPT veteran Brent Bridges' 300mm f/2.8L IS lens for $4599 is pending. Mark Hodsgon's 70-200mm f/4L IS lens sold and I purchased his brand new 1.4 and 2X III TCs for his full asking price on Monday. Walt Thomas sold his used Canon 100mm f/2.8L IS USM Macro lens in mint condition for $749. On Tuesday Erik Hagstrom sold his Canon EF 24-70mm f/2.8L II USM lens and Bill Condon sold his Canon 500mm f/4L IS USM lens in like-new, near-mint condition for the full asking price, $4199, in one day after getting three offers.
When I sent a follow-up e-mail asking that Bill check the listing, he sent this lovely e-mail in reply:
Artie, the listing was more than perfect. I had three offers in the first 36 hours and my lens was sold for asking price on the second day! I am grateful for your help: your added words gave true legitimacy to the value of my lens. Thank you, thank you, thank you! Bill
And just yesterday, Saul Pleeter sold his Sony Alpha a7R Mirrorless Digital Camera in near-new condition for $799 on the first day it was listed.
After all the work that I have put into the Used Gear Sales Page, I know how to price the stuff fairly so that it will sell fairly quickly. And for items that I am not familiar with I have taught myself how to come up with solid prices…
New Listings
Canon 500mm f/4L IS II USM Lens
Mark Hodgson is offering a lightly used Canon 500mm f/4L IS II USM lens in mint condition for the ridiculous BAA lowest-ever price of $7499. The sale includes everything that came with the lens originally including the 500B lens case, ET-138W II hood, E-163B lens cap, manual and all packaging materials. Also included are a Wimberley P-40 lens plate and LensCoat Realtree Max LensCoat that has been on the lens since day one. Insured shipping via major courier is included. Your item will not ship until your check clears unless other arrangements are made.
Please contact Mark by e-mail or by phone at 904-607-2827 (Eastern time).
I just bought another 500 II (after selling the first one that I owned a while back) as it is so much easier to travel with than the 600 II. After seeing that Mark's TC was pretty much brand new I would have bought his 500 II had I known about it three weeks ago. Needless to say, the 500 f/4 lenses are the world's most popular for birds, nature, and wildlife. artie
ps: you can learn a ton more about the 500 II here.
Canon EOS 5D Mark III
Mark Hodgson is also offering a used Canon 5D Mark III camera together with a Canon BG-E11 battery grip and two Canon batteries for $1899. Everything is in excellent plus condition. The sale includes all the original materials – boxes, packing materials, manuals, CD's, battery charger, accessory cables, etc. The camera was cleaned by Canon Professional Services in November and they verified the shutter count at an extremely low 15,962. It has only been used a couple of times since then. Insured shipping via major courier is included. Your item will not ship until your check clears unless other arrangements are made.
Please contact Mark by e-mail or by phone at 904-607-2827 (Eastern time).
I have used the 5D III for birds on occasion with excellent results, even with the 2X III TC and the 600 II. It has long been my go-to dSLR for flowers, landscapes, and Urbex photography. artie
B&H
B&H was the primary sponsor of my solo, career retrospective, 67-image exhibit at the San Diego Natural History Museum. Thank them (and me, for the work I do on the blog) by clicking on the logo link above to shop for camera bodies and lenses.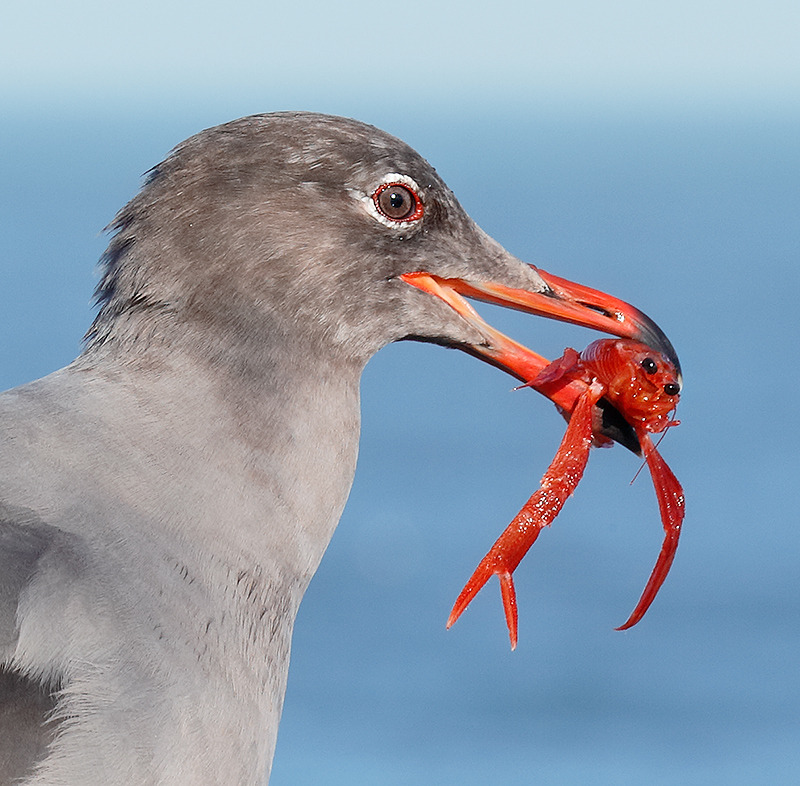 This is the color corrected version of the tight crop of yesterday's featured image; the BLUEs look so much more natural now.
Heermann's Gull with Red tuna crab (Pleuroncodes planipes)
Your browser does not support iFrame.
The Color Correction
While responding the many comments on yesterday's blog post I noticed that I had gone way too far with the Click White Balance in DPP 4. The image was way too CYAN (AQUA in Canon-speak). Rather than start over by re-converting the RAW file I simply brought the two images in Photoshop, added a Selective Color layer, selected the BLUE channel from the dropdown menu, and moved the CYAN slider all the way to the left to -100%. Ah, perfection; the BLUEs now look so much more natural.
You can learn a ton more on balancing the color in your images in my Digital Basics File. That in addition to dozens of great Photoshop tips.
Red tuna crab (Pleuroncodes planipes)
While several folks nailed the ID of yesterday's mystery prey item, Warren Jacobi was the first to get in touch on that and his follow-up e-mails on the subject added additional insight. Here is his comment at yesterday's blog post:
The bright red crustacean in the gull picture is a Red tuna crab (Pleuroncodes planipes – also known as tuna crab, pelagic red crab and langostilla in Spanish). While the name says "crab" they are actually a species of lobster. During El Nino years they sometimes show up in large numbers along the San Diego coastline – mostly from Ocean Beach to La Jolla – right where you were photographing. When an El Nino occurs, many food sources for gulls disappear and gulls being opportunists eat many of the little guys.
I was happy to learn that the little guy was actually a lobster as I had assumed from the get-go. I am always amazed by the fact that as a group, the folks who read the blog regularly can be depended on to know just about everything about everything! The collective base of knowledge here is indeed phenomenal. You can learn more about Red Tuna Crab here.
The Whole Regurgitant Story
I should have mentioned this yesterday: the gulls eat the little buggers and then regurgitate pellets that include some of the hard parts of the crabs. In gulls, this pellet is called a bolus. Thus the red stuff all over the rocks along with the whitewash includes bits of the Red Tuna Crabs…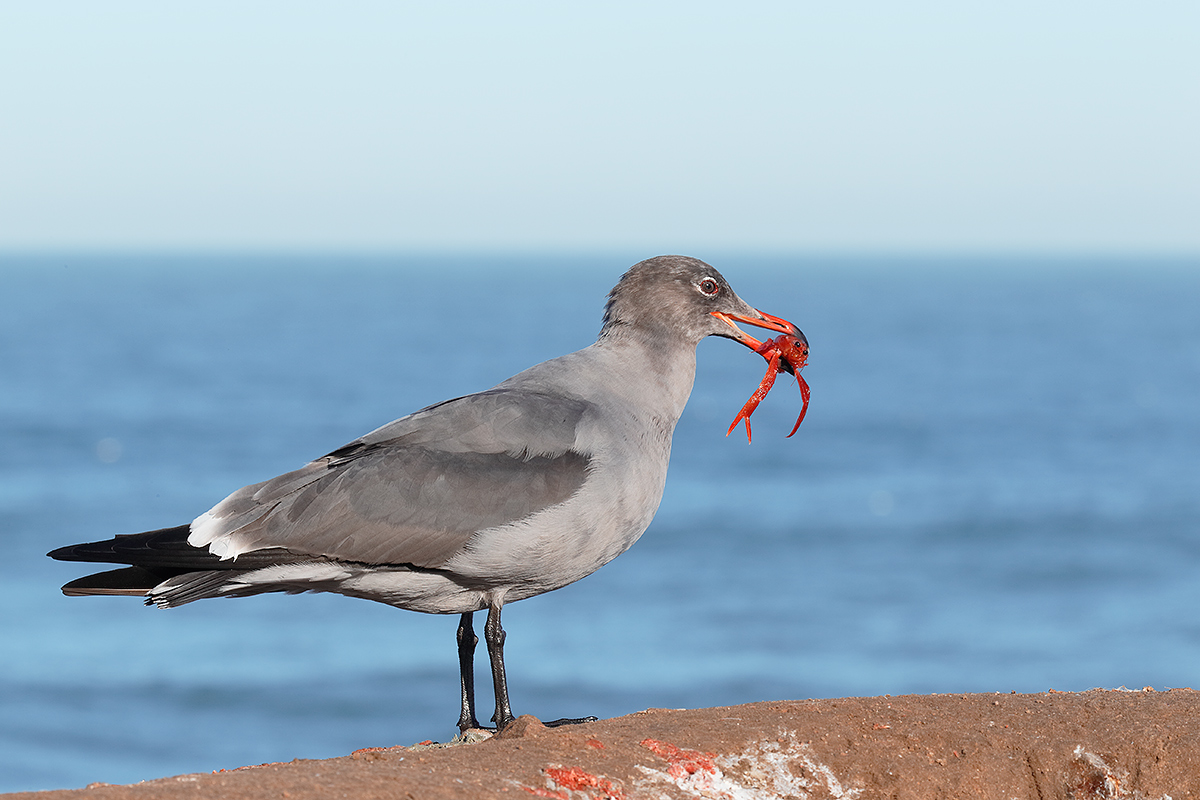 And this is the color corrected version of the image that was made on the first morning of the 2015 San Diego IPT with the hand held Canon EF 100-400mm f/4.5-5.6L IS II USM lens and the Canon Extender EF 1.4X III with the rugged Canon EOS-1D X. ISO 400. Evaluative metering +1/3 stop: 1/160 sec. at f/18 in Manual mode was less than ideal.
Center AF point (by necessity)/AI Servo Expand/Rear Focus AF as originally framed was active at the moment of exposure (as is always best when hand holding). Click here to see the latest version of the Rear Focus Tutorial. Click on the image to see a larger version.
My Critique of Yesterday's Featured Image
The head angle of the bird is actually pretty good; the huge problem is that the bird was angled away from the plane of the imaging sensor, i.e., angled away from the plane of the back of the camera. The second big problem was that the horizon line nearly intersected with the top of the head. This is a very distracting and very common error. Yes I needed to be eight yards to my right to parallel the subject. And yes, I needed to be about five yards taller. I was, however, in a deep trench between the rocks and as a result was shooting up at the gull; the angle to the bird was too steep. This caused the gull's feet to be partially hidden behind the sandstone.
I did follow my "shoot now and ask questions later" rule. But at the same time, I broke my "always go for the BBC-winning image at the expense of getting nothing" rule. Why? I knew that I did not have the time to climb out up and out of the trench while the gull held the prey item intact in its bill.
In addition, it would have been better to have had the subject well higher in the frame so as to include more of the sandstone and whitewash, if only to give me more cropping options. But my goal, a rather unusual one for me, was to acquire focus and create at least one sharp image of this neat behavior that I had never seen before.
Thanks to all who joined in the learning fun by leaving a comment at yesterday's blog post.
And yes, a wider aperture would have softened up the background waves a bit.
The Shutter Speed Question
In yesterday's blog post I asked, "Why were the exposure settings less than ideal?" Most folks fanned on that one until Brendan left this comment:
Thanks for this! I dunno – the picture looks lovely to me. I am not sure why such a narrow aperture was used with a relatively slow shutter speed. I would guess with a wider aperture the ocean/horizon would be more pleasantly blurred and the shutter speed could be much faster. Maybe with the faster shutter speed you would pull out more feather detail? Though I doubt there is much movement blur – looks sharp to me. I would like to see the birds feet, though that's minor.
This is adapted from my response:
Hey Brendan, Finally someone is on the right track. There was no reason to be at 1/160 at f/18 in this situation, other than the fact that I was doing something else where I needed lots of d-o-f and followed my old rule: shoot first and ask questions later lest you miss everything. The image is sharp, very sharp. But the next frame in the sequence, one that featured a slight head turn towards me, suffered from motion blur. In general, you would want a shutter speed of at least 1/800 second for your general bird photography when the potential for action exists. 1/1250 or 1/1600 sec. would be even better.
As for the AF point, you need to go back and read the whole thing and the comments more carefully 🙂 artie
The AF Question
Why was I limited to only the center AF point? I hear this about six times a day on most IPTs: My camera is broken; I can't move my AF point!"
When you are working with the 1.4X TC and an f/5.6 lens, or when you are working with the 2X III TC and an f/4 lens, you are at effective f/8. With all of the more recent Canon camera bodies, you will have autofocus at f/8 but it will be limited to the center AF point (plus the four assist points if you set AF Expand). So no, your camera ain't broken.
BirdPhotographer's.Net (BPN)
The very best way to learn to evaluate your images is to plunk down your forty bucks and join BPN. You post your images and have them critiqued by many of our fine moderators and lots of skilled members, and in turn, you get to learn a ton by commenting on the images of others. And best of all, it ain't just birds! There are image critique forums that cover other areas. These include Wildlife, Macro and Flora, Landscapes, Cityscapes and Travel, Out Of The Box, In Camera and Post Processing Techniques, Framing Your Images With Words, and Story Sequences. In addition, beginning nature photographers can receive extra help in the Eager to Learn Forum. You can click here to access any of the aforementioned forums in addition to the Photography Discussion (and other) forums. If you join and post an image please e-mail me the link and I will be glad to stop by and comment.
Please Remember to use our Affiliate Links 🙂
To show your appreciation for my continuing efforts here, we ask, as always, that you get in the habit of using my B&H affiliate links on the right side of the blog for all of your photo and electronics purchases. Please check the availability of all photographic accessories in the BIRDS AS ART Online Store, especially the Mongoose M3.6 tripod heads, Gitzo tripods, Wimberley heads and plates, LensCoats and accessories, and the like. We sell only what I have used, have tested, and can depend on. We will not sell you junk. We know what you need to make creating great images easy and fun. And we are always glad to answer your gear questions via e-mail. I just learned that my account was suspended during my absence; it should be up and running by Monday at the latest.
I would of course appreciate your using our B&H affiliate links for all of your major gear, video, and electronic purchases. For the photographic stuff mentioned in the paragraph above we, meaning BAA, would of course greatly appreciate your business. Here is a huge thank you to the many who have been using our links on a regular basis and visiting the BAA Online store as well.
Facebook
Be sure to like and follow BAA on Facebook by clicking on the logo link upper right. Tanks a stack!
Typos
In all blog posts and Bulletins, feel free to e-mail or to leave a comment regarding any typos or errors. Just be right 🙂