Tuna Market image courtesy of and copyright 2016: Donna Bourdon
What's Up?
I slept for a few of the 11 1/2 hours long flight from LAX to Haneda. Donna Bourdon, Beverly Still, and I got to the hotel just before midnight Tokyo time on Monday evening. I was in bed by 12:30 and up at 2:30am. They were planning on going to the fish market for the big tuna auction at 3:30am so I e-mailed Donna at about 3am to tell her that I was up. As she never e-mailed me back I assumed that they were sleeping. But Donna called at 3:40am from the lobby. I passed on the invite and wound up sleeping a blessed few solid hours more. I suffered no jet lag on Tuesday. This is usual for me whether fly west or east; day one is a piece of cake. When I get home it is usually the opposite for me as I stumble around like a zombie for a week. Bev and Donna you ask? They called late on Tuesday afternoon to tell me that they were skipping dinner and hitting the sack.
The Tale of the Vaporized Diabetic Testing Kit
I ate much too much junk food in the Delta Club at LAX on my 7-hour layover on Sunday past so I delayed dinner on the plane for a few hours. But I checked my blood sugar level and saw that I needed some extra insulin to get back down to normal. Such a practice is not recommended… When I injected for dinner a few hours later, my blood sugar was still a bit high. In any case, about eight hours into the flight I woke from a nice after-dinner sleep and wanted to take my blood sugar. The only problem was that my diabetic testing kit–the meter, the test strips, the lancet (ouch! at times), a fine point pen, and my record sheet–all kept in a 6 X 4 X 1 inch black case, was not on the console where I had left it. I looked around without success.
A flight attendant loaned me her cell phone with the flashlight app activated. I searched and searched. I got on the floor and looked under the seat. I searched in my vest, I searched in my Think Tank Urban Disguise laptop bag, and I searched in the two overheads that I had my stuff in. I took the seat cushion off and searched with the cell phone flashlight app. Over the next four hours I repeated everything above about ten times.
Then I gave up. I did have a back-up kit in my laptop bag but was less than thrilled about losing it…
After we got to the gate, I looked around once more without success. I figured that either my testing kit had been vaporized or that it had accidentally wound up in the trash. All of the flight attendants had had their eyes peeled for the kit for several hours; about an hour before we landed I saw two of them going through all trash bags!
When my last search came up empty I gave up again and deplaned.
As I exited the oldest, littlest flight attendant (who coincidentally was one of the nicest) I have ever run across said to me, "Wait. Go back. One of the pilots will look for your kit and he will find it. They always find the stuff." She was so full of energy. Somewhat reluctantly I got back on the plane swimming against a tide of humans and figured that Donna and Bev would be through customs and on their way to the hotel without me by the time everyone had gotten off the 767.
I described the kit to the pilot. He removed the seat cushion just as I did. He shined his flash light on the inner workings of the seat and said instantly, "There it is." I still did not see it. "There" he said pointing. And then I saw it; the kit had slipped onto a tiny flat shelf in the upper right part of the under-seat compartment.
I thanked and shook hands with the pilot and hugged my new favorite flight attendant. And best of all, Donna and Bev were waiting for me at the end of the jetway. We were in the hotel in no time at all.
All's well that ends well. As always in situations like this, I looked up to heaven to thank my late wife Elaine for getting me successfully through yet another challenging adventure.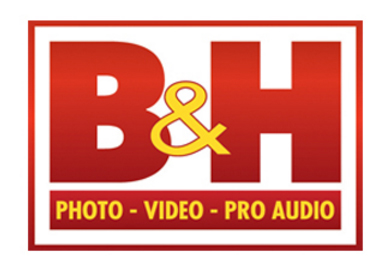 B&H
B&H contributed generously as the primary SDNHM exhibition sponsor. Thank them (and me for the blog) by clicking on the logo link above to shop.
Selling Your Used Gear Through BIRDS AS ART
Selling your used (or like-new) photo gear through the BAA Blog or via a BAA Online Bulletin is a great idea. We charge only a 5% commission. One of the more popular used gear for sale sites charges a minimum of 20%. Plus assorted fees! Yikes. The minimum item price here is $500 (or less for a $25 fee). If you are interested please e-mail with the words Items for Sale Info Request cut and pasted into the Subject line :). Stuff that is priced fairly–I offer free pricing advice, usually sells in no time flat. In the past few months, we have sold just about everything in sight. Do know that prices on some items like the EOS-1D Mark IV, the old Canon 500mm, the EOS-7D, and the original 400mm IS DO lens have been dropping steadily. Even the prices on the new 600 II and the 200-400 with Internal Extender have been plummeting. You can see all current listings by clicking here or by clicking on the Used Photo Gear tab on the right side of the yellow-orange menu bar above.
Stuff has literally been flying off the shelves for the past few weeks.
New Listing
Canon EOS-1Ds Mark III Professional dSLR
Multiple IPT veteran Steve Leimberg is offering a used EOS 1Ds Mark III Professional dSLR in excellent condition an the insane, record-low BAA price of $999. The sale includes only camera, the battery, the battery charger, and insured ground shipping via major courier. Your item will not ship until your check clears unless other arrangements are made.
Please contact Steve by e-mail.
The 1Ds Mark III produces superb 21.1 mp files and Autofocus is superb as well. The 1Ds III suffered none of the AF system problems that some encountered with the EOS-1D Mark III. I owned and use one for about three years. If you have been looking at pro bodies and you let this one go you will have only yourself to blame. artie
Price Drop!
Canon EOS 1D-X Professional dSLR
A New Lowest-ever BAA Price: $2999 for like-new!
Price Reduced $200 on FEB 8, 2015.
John Norris is offering a used EOS 1D-X Professional dSLR in like-new condition for $2999 (was $3199). The sale includes an extra battery, the battery charger, the front cap, everything that was in the original box, and insured shipping via UPS Ground. Your item will not ship until your check clears unless other arrangements are made.
Please contact John by e-mail or by phone at 214-957-3535 (Central time zone).
Two 1D X bodies served me well as my workhorse dSLRs since their introduction in March 2012. I always appreciated their ruggedness, the great AF system, and the powerful battery that drove AF even with the 2X III TC quickly. artie
Please Remember to use our Affiliate Links 🙂
To show your appreciation for my continuing efforts here, we ask, as always, that you get in the habit of using my B&H affiliate links on the right side of the blog for all of your photo and electronics purchases. Please check the availability of all photographic accessories in the BIRDS AS ART Online Store, especially the Mongoose M3.6 tripod heads, Gitzo tripods, Wimberley heads and plates, LensCoats and accessories, and the like. We sell only what I have used, have tested, and can depend on. We will not sell you junk. We know what you need to make creating great images easy and fun. And we are always glad to answer your gear questions via e-mail. I just learned that my account was suspended during my absence; it should be up and running by Monday at the latest.
I would of course appreciate your using our B&H affiliate links for all of your major gear, video, and electronic purchases. For the photographic stuff mentioned in the paragraph above we, meaning BAA, would of course greatly appreciate your business. Here is a huge thank you to the many who have been using our links on a regular basis and visiting the BAA Online store as well.
Facebook
Be sure to like and follow BAA on Facebook by clicking on the logo link upper right. Tanks a stack!
Typos
In all blog posts and Bulletins, feel free to e-mail or to leave a comment regarding any typos or errors. Just be right 🙂