What's Up?
Our travel to Hokkaido was uneventful. After the 1 1/2 hour flight we arrived at our lodge and enjoyed a late dinner that included some amazing curry and some even more amazing mushrooms and snap peas. It is just before 8am on Sunday morning; we are all sitting around the breakfast table hoping that the rain will turn to snow…
The Streak
Today's blog post marks 104 days in a row with a new educational blog post. As always–and folks have been doing a great job recently–please remember to use our B&H links for your major gear purchases. Your doing so is always greatly appreciated.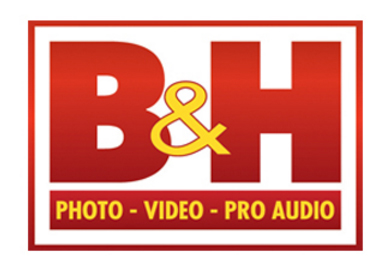 B&H
B&H contributed generously as the primary SDNHM exhibition sponsor. Thank them (and me for the blog) by clicking on the logo link above to shop.
Be Careful Out There—Two Recent Photographic Thefts…
Hill Street Blues fans will remember well Sgt. Phil Esterhaus (played by the late actor Michael Conrad) warning the crew at roll call at the beginning of each episode: "Hey, Let's be careful out there. Today, all photographers, nature and otherwise, including me, need to be more careful out there.
Alan and Pat Lillich are good friends, multiple IPT veterans, and experienced photographers. Alan e-mailed me about two weeks ago and told me that Pat had put her 100-400 II with a 1D X on it on the ground at the cliffs at La Jolla so that she could work with her tripod-mounted 500 II with a 7D II. Five minutes later, her 1-4/1D X had been stolen in a grab and run. As there were very few folk around nobody saw a thing. At no time was Pat more than 100 feet from her gear.
I, and countless numbers of other bird photographers have done the exact same thing many dozens of time. I have often left ten to twenty thousand dollars worth of cameras and lenses in a pile on top of my Xtrahand vest on many occasions without ever being burned. My new strategy there will be to bring all of my stuff down towards the bottom of the cliff before storing it on the ground in a pile.
The next theft story is even more disturbing. A friend was traveling in Texas with her friend in a Roadtrek Motor Van. They parked in broad daylight in a metered lot next to a nice hotel so that they could visit the Alamo.
When they returned the van had been broken into. The following items were stolen: Canon EOS 7D Mark II; Canon 100-400II; Canon EOS 5D S; Canon 11-24mm; Canon 1.4X III teleconverter; Canon 16-35mm f/4 L IS; Canon 70-200mm f/2.8L IS; a pair of Quest headphones; iPad; iPod & connectors; a pair of glasses; a pair of binoculars; a laptop bag; a Think Tank Rolling camera bag; and a 15 inch MacBook Pro with Retina Display. Two Western Digital Passport External Hard Drives with her entire photographic collection were well hidden in the van. They too were stolen along with each of their Canadian passports.
The security camera showed that at 1:30 pm a car pulled up to the van, punched out the lock, entered the van, and completed the theft within minutes.
Police viewed the video but the car had stolen plates so it could not be tracked. The police stated that there are many robberies in the area…
While this theft could not have been prevented and the loss of material objects is surely not what anyone wants, losing more than a year's worth of images is tough to deal with. We all need to remember this principle: back-ups must be kept to be in different physical locations; two different locations is better than one. While traveling and making new images, it would be best to keep one back-up external HD on your person when you leave your vehicle. In the same vein, when flying home I put my back-up HDs into my checked luggage rather than in my laptop bag.
Hey, let's be careful out there.
If…
If you have been the victim of a photographic theft, please share the details with us here by leaving a comment.
Please Remember to use our Affiliate Links 🙂
To show your appreciation for my continuing efforts here, we ask, as always, that you get in the habit of using my B&H affiliate links on the right side of the blog for all of your photo and electronics purchases. Please check the availability of all photographic accessories in the BIRDS AS ART Online Store, especially the Mongoose M3.6 tripod heads, Gitzo tripods, Wimberley heads and plates, LensCoats and accessories, and the like. We sell only what I have used, have tested, and can depend on. We will not sell you junk. We know what you need to make creating great images easy and fun. And we are always glad to answer your gear questions via e-mail.
I would of course appreciate your using our B&H affiliate links for all of your major gear, video, and electronic purchases. For the photographic stuff mentioned in the paragraph above we, meaning BAA, would of course greatly appreciate your business. Here is a huge thank you to the many who have been using our links on a regular basis and visiting the BAA Online store as well.
Facebook
Be sure to like and follow BAA on Facebook by clicking on the logo link upper right. Tanks a stack!
Typos
In all blog posts and Bulletins, feel free to e-mail or to leave a comment regarding any typos or errors. Just be right 🙂