What's Up
Wednesday was a travel day as I flew from Spokane (GEG) back to Orlando (MCO) (after waking at 3:20am for the 6:00am flight to Denver. I worked on this blog post on the DEN to MCO leg and should be meeting Jim at about 5:30pm.
Thanks!
Thanks again to the many who left Happy Bird-day wishes on the blog and the zillions of folks on Facebook who did the same. Though it would have been impossible to respond to each of you I did read and appreciate every single one 🙂
later and love, a
The Streak
Today's blog post marks a totally insane completely ridiculous makes-no-sense 221 days in a row with a new educational blog post. And I still have dozens of new topics to cover; there should be no end in sight until my big South America trip next fall. As always-–and folks have been doing a really great job recently–-please remember to use our B&H links for your major gear purchases. For best results use one of our many product-specific links; after clicking on one of those you can continue shopping with all subsequent purchases invisibly tracked to BAA. Your doing so is always greatly appreciated. Please remember: web orders only. Please remember that if you are shopping for items that we carry in the BAA Online Store (as noted in red at the close of this post below) we would appreciate your business.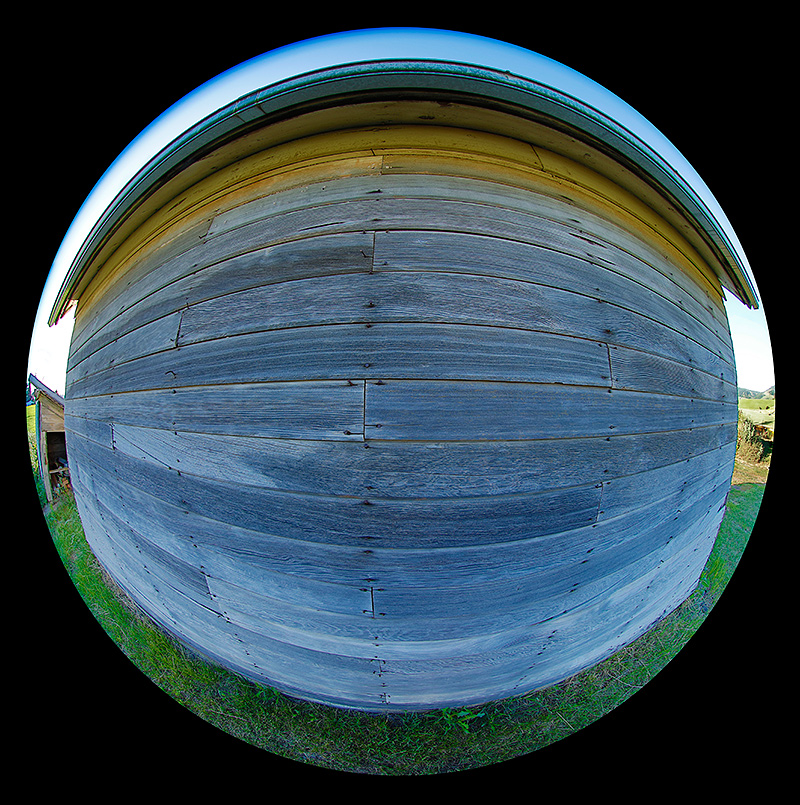 This in-camera Art Vivid image was created on the last afternoon of the second Palouse IPT with the Induro GIT 304L/Induro ballhead-mounted Canon EF 8-15mm f/4L Fisheye USM lens (at 8mm) and the mega mega-pixel Canon EOS 5DS R . ISO 400. Evaluative metering +/-3 stops around a base exposure of -1 stop with a base exposure of 1/250 sec. at f/5.6 in Av mode. WB = 5500K. Live View with 2-second timer.
Center AF point/AI Servo Expand/Rear Focus AF as framed was active at the moment of exposure (as is always best when hand holding). Click here to see the latest version of the Rear Focus Tutorial. Click on the image to see a larger version.
Old, small garage in the Palouse
Your browser does not support iFrame.
How Boredom Led me to Photograph a Small Garage from 26 inches away and include the whole building in the frame…
The Canon EF 8-15mm f/4L Fisheye USM lens–I affectionately call it the "circle lens," is difficult to use, heck, almost but not quite impossible to use on a sunny day (as I did pretty successfully with today's image) but it is a fun lens and the images it produces are unique.
Though you might think–after taking a close look at the image–that I was standing next to the garage to get out of the sun, it was cold, and I was actually seeking shelter from the wind. I had been taking turns with some of the participants in the tiny garage photographing two 60+ year old tractors, me with the 8-15, them with various tripod-mounted super-wides.
The trip was almost over and I had about had it, my creative juices had dried up. Or so I thought. I turned around, looked at the garage, and decided to point the circle lens at it. Voila. A neat image had been just inches away unnoticed, until I put 2 and 2 together.
Circle Lens Tip
With its 180 degree view, you will often wind up with your tripod leg–or even your own sneakers–in the frame. To avoid this, tilt your tripod forward with the front two legs parallel to the imaging sensor and the rear leg longer than the two front ones. You can step on the very bottom of the rear tripod leg to keep the tripod stable in extreme situations.
For new folks, the circle lens is designed to work as a true fish-eye lens with 1.6crop factor cameras like the 7D Mark II and as a 180 degree view circle lens with the full frame bodies. With the latter, you need to make sure that you are zoomed out all the way and to remove the lens hood when working at 8mm for the circle effect.
Image Question
How would moving the tripod back 2 inches have helped me to create a better image?
Ballhead Notes
There were more than a few folks on the two Palouse IPTs using Really Wrong Stuff ballheads. RWS ballheads cost from $90 to $355. And then they want to see you a slew of extras. The two Induro ballheads that I recommend–scroll down here to view or purchase–the BHM 1 and the BHM 2, have been on sale for $89.95 and $99.95 for forever.
Now my late-Dad, private first class Robert Edward Morris, always told me, "Don't skimp. Buy the best." That is great advice when it comes to ballheads. The problem is that many folks think that "buy the best"means "buy the most expensive no matter what."
The larger RWS ballheads have two very small knobs that are so close together that it is nearly impossible to get at them. Whenever I tried to help a participant using one of the larger RWS ballheads, I found it thisclose to impossible to re-frame an image properly. And when I was working with one of the ladies using the smallest RWS ballhead, neither of us could get the ballhead to work properly. "It usually doesn't do this" she said…
By contrast, both of the Induro ballheads are lightweight, cost pennies, and perform effortlessly and efficiently even with gloves on. Save $85.01 on the slightly small Induro BHM-1 or $105.01 on the slightly larger Induro BHM-2 that I use by clicking here.
Coming soon: Ballhead Strategies and Tips
To learn which Induro tripod is best for you please shoot me an e-mail, include your height, let me know what you enjoy photographing, and let me know the largest lens that you own.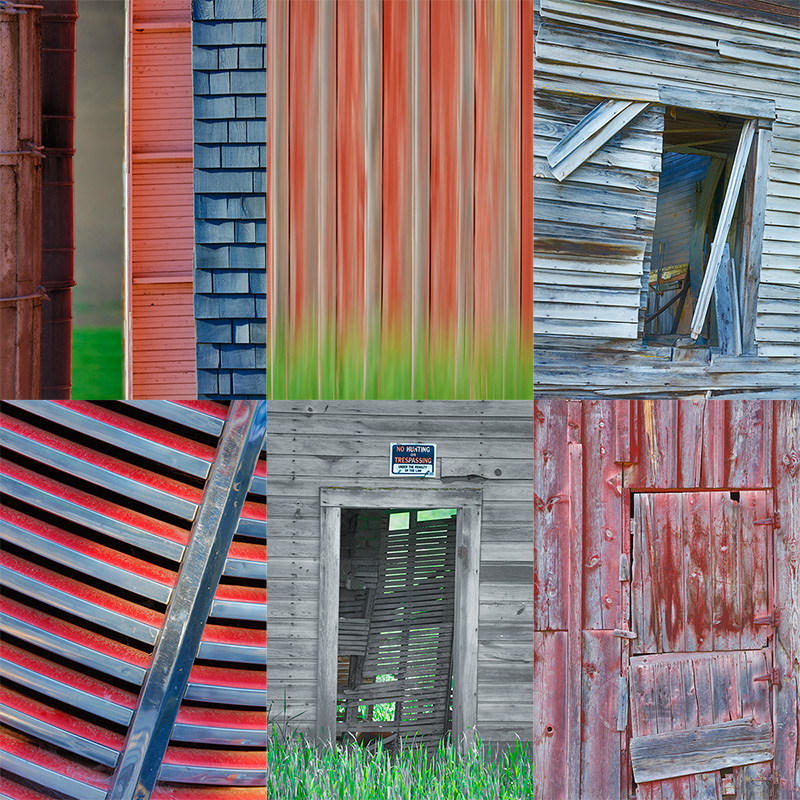 Palouse 2016 Verticals Card
The 2017 BIRDS AS ART Palouse Instructional Photo-Tour
June 8-14, 2017. Seven full days of photography. Meet and greet at 7:30pm on Wednesday, June 7: $2,499

Rolling farmlands provide a magical patchwork of textures and colors, especially when viewed from the top of Steptoe Butte where we will enjoy spectacular sunrises and at least one nice sunset. We will photograph grand landscapes and mini-scenics of the rolling hills and farm fields. I will bring you to more than a few really neat old abandoned barns and farmhouses in idyllic settings. There is no better way to improve your compositional and image design skills and to develop your creativity than to join me for this trip. Photoshop and image sharing sessions when we have the time and energy…. We get up early and stay out late and the days are long.
Over the past three years, with the help of good friend Denise Ippolito, we found all of the iconic locations and, in addition, lots of spectacular new old barns and breath-taking landforms and vistas. What's included: In-the-field instruction, guidance, lessons, and inspiration, my extensive knowledge of the area–thanks again Denise, all lunches, motel lobby grab and go breakfasts, and Photoshop and image sharing sessions. As above, there will be a meet and greet at 7:30pm on the evening before the workshop begins.
Click here for complete details, to learn what you will learn, and to see what will make my first solo Palouse IPT so special and different from the rest.
To Sign Up
Your non-refundable deposit of $500 is required to hold your spot. Please let me know via e-mail that you will be joining this IPT. Then you can either call Jim or Jennifer at 863-692-0906 during business hours to arrange for the payment of your deposit; if by check, please make out to "BIRDS AS ART" and mail it to: Arthur Morris/BIRDS AS ART, PO Box 7245, Indian Lake Estates, FL, 33855. If you have any questions, please feel free to contact me via e-mail: artie.
Travel Insurance Services offers a variety of plans and options. Included with the Elite Option or available as an upgrade to the Basic & Plus Options. You can also purchase Cancel for Any Reason Coverage that expands the list of reasons for your canceling to include things such as sudden work or family obligation and even a simple change of mind. You can learn more here: Travel Insurance Services. Do note that many plans require that you purchase your travel insurance within 14 days of our cashing your deposit check. Whenever purchasing travel insurance be sure to read the fine print carefully even when dealing with reputable firms like TSI.
Please Remember to use our Affiliate Links and to Visit the New BAA Online Store 🙂
To show your appreciation for my continuing efforts here, we ask, as always, that you get in the habit of using my B&H affiliate links on the right side of the blog for all of your photo and electronics purchases. Please check the availability of all photographic accessories in the New BIRDS AS ART Online Store, especially the Mongoose M3.6 tripod head, Wimberley lens plates, Delkin flash cards and accessories, and LensCoat stuff.
As always, we sell only what I have used, have tested, and can depend on. We will not sell you junk. We know what you need to make creating great images easy and fun. And we are always glad to answer your gear questions via e-mail.
I would of course appreciate your using our B&H affiliate links for all of your major gear, video, and electronic purchases. For the photographic stuff mentioned in the paragraph above we, and for everything else in the new store, we, meaning BAA, would of course greatly appreciate your business. Here is a huge thank you to the many who have been using our links on a regular basis and those who will be visiting the New BIRDS AS ART Online Store as well.
Facebook
Be sure to like and follow BAA on Facebook by clicking on the logo link upper right. Tanks a stack!
Typos
In all blog posts and Bulletins, feel free to e-mail or to leave a comment regarding any typos or errors. Just be right 🙂