What's Up?
I got a ton done yesterday but cannot remember exactly what I accomplished… I have been swimming every day and enjoying an evening ice bath.
Nickerson Beach Terns/Skimmers/Oystercatchers Instructional Photo-Tour (IPT): July 18-22, 2016. 4 1/2 DAYS: $1899. Limit 10/Openings 6.
Meet and greet at 3pm on the afternoon of Monday, July 18.

Please e-mail for repeat customer or couples discount info, or for info on a 3-day option.
With only four folks signed up, learning situations will abound. The primary subject species on this IPT will be the nesting Common Terns and Black Skimmers. The trip is timed so that we will get to photograph tiny tern chicks as well as fledglings. There will be lots of flight photography including adults flying with baitfish. Creating great images of the chicks being fed will be a huge challenge. In addition to the terns we will get to photograph lots of Black Skimmers courting, setting up their nesting territories, and in flight (both singles and large pre-dawn flocks blasting off). Midair battles are guaranteed on sunny afternoons. And with luck, we might even see a few tiny skimmer chicks toward the end of the trip. We will also get to photograph the life cycle of American Oystercatcher. This will likely include nests with eggs and tiny chicks, young being fed, and possibly a few fledglings.
The Streak
Today's blog post marks a totally insane, absurd, completely ridiculous, unfathomable, silly, incomprehensible, makes-no-sense, 229 days in a row with a new educational blog post. And I still have dozens of new topics to cover; there should be no end in sight until my big South America trip next fall. As always-–and folks have been doing a really great job recently–-please remember to use our B&H links for your major gear purchases. For best results use one of our many product-specific links; after clicking on one of those you can continue shopping with all subsequent purchases invisibly tracked to BAA. Your doing so is always greatly appreciated. Please remember: web orders only. Please remember that if you are shopping for items that we carry in the BAA Online Store (as noted in red at the close of this post below) we would appreciate your business.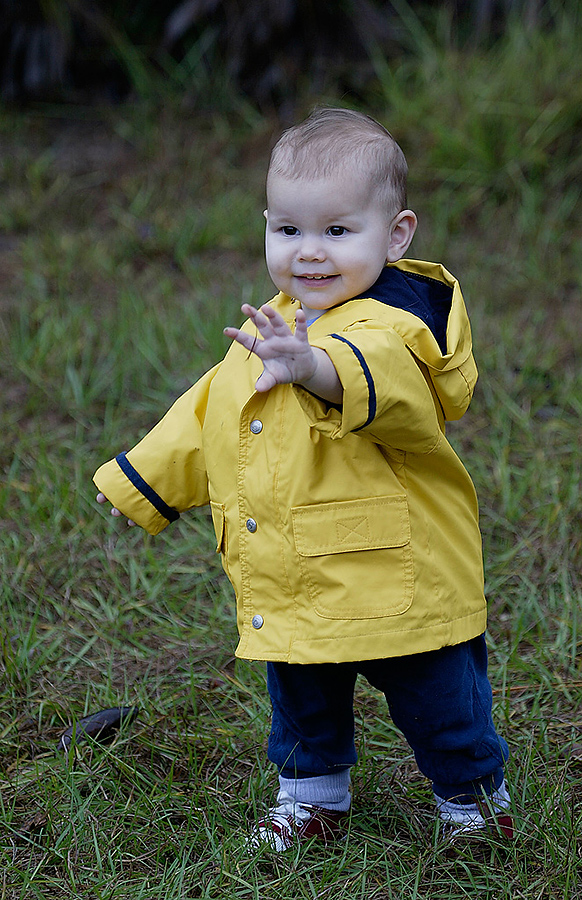 This image was created in the backyard of my home at Indian Lake Estates well before the pool was built. I used the hand held Canon 100-400 L IS lens (at 170mm, now replaced by the Canon EF 100-400mm f/4.5-5.6L IS II USM lens) and my first digital camera, the Canon EOS-1D (now replaced by the Canon EOS-1D X Mark II with 64GB Card and Reader). ISO 250: 1/100 sec. at f/5. AWB.
Maya as toddler–just under a year old in 2002
Your browser does not support iFrame.
Metamorphosis…
The years sure have flown by. I learned of a great birthday present the other day when I got a notice to appear for Jury Duty. I got to check the first box under You may be excused for the following exemptions:
Seventy (70) years of age or older–permanently.
Surprises
1/25 sec. ISO 3200. In 2004. Pretty impressive if you ask me.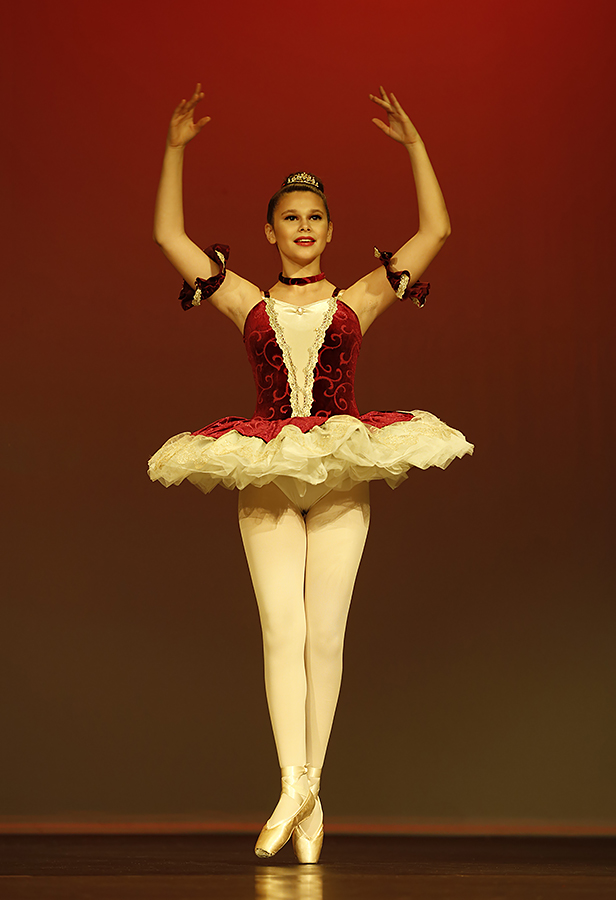 This image was created on June 18, 2016 at Maya's recent dance recital at Frostproof High School with the hand held Canon EF 70-200mm f/2.8L IS II USM lens (at 135mm) and the mega mega-pixel Canon EOS 5DS R. ISO 1250. Evaluative metering -1/3 stop: 1/250 sec. at f/3.2 in Av mode. AWB.
Center AF point/AI Servo Expand/Rear Focus AF as framed was active at the moment of exposure (as is always best when hand holding). Click here to see the latest version of the Rear Focus Tutorial. Click on the image to see a larger version.
Maya today, age 14 1/2, going on 23 🙂
Your browser does not support iFrame.
Maya Egensteiner
Granddaughter Maya Elizabeth Egensteiner is the daughter of my daughter, Jennifer Lauren Morris and Erik Egensteiner. Jen and Erik met while volunteering for the Great Gull Island Project, trapping and banding Common Terns in 1990. (I was on GGI for the blessed event. We both met Erik for the first time in late May of that year. When I left the island, I shook Erik's hand and said, "Take good care of Jennifer." A few years later I got to tell that story at their wedding. So Maya and older brother Samuel Henry Egensteiner are two of a very few GGI "grandchildren.")
Maya was born on January 2, 2002. She graduated from junior high school a few weeks ago and will be attending Lake Wales High School this coming fall. She has already been accepted as a member of the LWHS Dance Team. She has loved and excelled at dancing forever, actually since she took her first dance class in 2006.