Gear Questions and Advice
Too many folks attending IPTs and dozens of the folks whom I see in the field, and on BPN, are–out of ignorance–using the wrong gear, especially when it comes to tripods and more especially, tripod heads… Please know that I am always glad to answer your gear questions via e-mail.
Gear Questions and Advice
Too many folks attending IPTs and dozens of the folks whom I see in the field, and on BPN, are–out of ignorance–using the wrong gear, especially when it comes to tripods and more especially, tripod heads… Please know that I am always glad to answer your gear questions via e-mail.
The Streak: 352!
Today's blog post marks a totally insane, irrational, illogical, preposterous, absurd, completely ridiculous, unfathomable, silly, incomprehensible, what's wrong with this guy?, makes-no-sense, 352 days in a row with a new educational blog post. There should be no end in sight until my big South America trip next fall. Or not… As always-–and folks have been doing a really great job recently–-please remember to use our B&H links for your major gear purchases. For best results use one of our many product-specific links; after clicking on one of those you can continue shopping with all subsequent purchases invisibly tracked to BAA. Your doing so is always greatly appreciated. Please remember: web orders only. And please remember also that if you are shopping for items that we carry in the new BAA Online Store (as noted in red at the close of this post below) we would appreciate your business.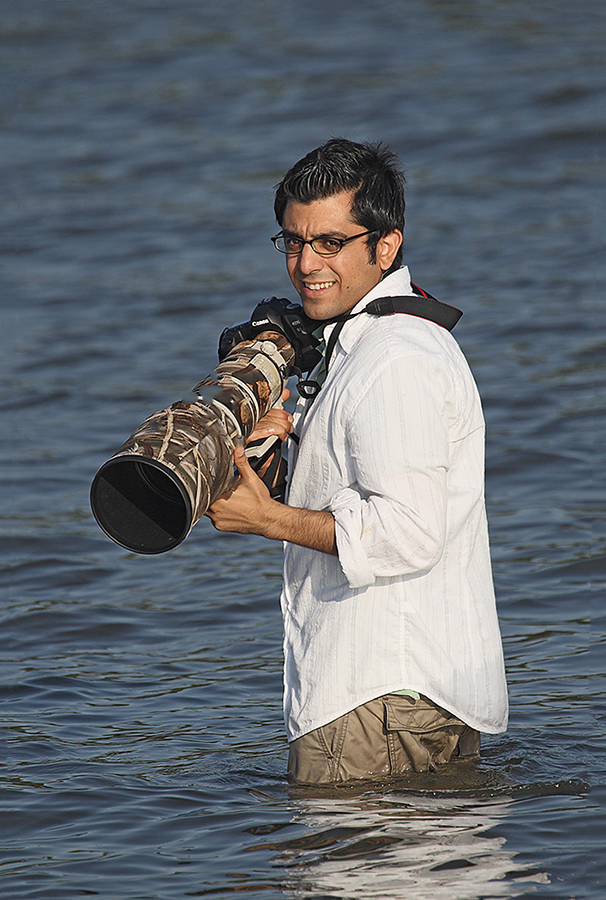 This image was created at Alafia Banks with the hand held original Canon 100-400L IS zoom lens, the "old 1-4,", now replaced by the Canon EF 100-400mm f/4.5-5.6L IS II USM lens (at 380mm) and my old workhorse body, the EOS-1D Mark IV (now replaced by the high ISO king, the rugged, blazingly fast Canon EOS-1D X Mark II DSLR with 64GB Card and Reader). ISO 400. Evaluative metering at zero: 1/1250 sec. at f/8.
Arash Hazeghi hand holding the old 500mm at Alafia Banks in 2010
Your browser does not support iFrame.
Arash Hazeghi: Who Is He?
After reading the EOS-1DX Mark II Field Review with Eight Great Images… guest blog post here and seeing Arash's amazing birds in flight images, many folks wanted to learn more about him. It took me a while to get him to send his short bio, but here it is, amended as usual by yours' truly. 🙂
Arash Hazeghi, Ph.D. is an electron device engineer. He received his MS.c. and Ph.D. degrees in Electrical Engineering in 2006 and 2011 from Stanford University, Stanford, California. His pioneering research on Carbon Nanotubes and quantum capacitance have been cited many times. He is currently focused on the development of cutting edge non-volatile memory technologies such as the ones used in imaging cards for DSLR cameras.
In his free time, Arash enjoys photographing avian species in their natural habitats and in flight, the latter most challenging subjects. For many years he has been working on handhold super-telephoto technique to capture dynamic, highly-detailed in-flight images of many different avian species. His images of birds in flight–featured numerous times on the web, in printed media, as well as in prestigious museums and art galleries–have inspired many photographers. Arash's work was recently on display at the San Diego Natural History Museum for a period of 8 months. His work has also been featured many times in the annual publications of NANPA.
He is an Avian Moderator on BirdPhotographers.Net and a premier photographer at 500px.com. He is the primary co-author of the Canon DPP 4 RAW Conversion Guide and the Professional Post Processing Guide , both with Arthur Morris. These guides detail RAW conversion and post processing techniques for both professional and the enthusiast photographers. Both guides are a result of extensive in-the-field flight photography with various Canon gear and lots of time spent at the computer. Both Arash and artie convert all of their images in Canon's Digital Photo Professional 4 and use NeatImage for noise reduction.
Growing as a Person on BPN
Arash has been a moderator in the Avian Forum at BirdPhotographer's.Net (honest critiques done gently; it ain;t just birds!) for about four years. The Avian Forum is the best place on the planet to learn to improve your bird photography online. Both members and moderators work very hard to avoid BPN becoming just another "great shot" forum where everything is about how many positive comments you can get from your long list of friends. At BPN we strive to–as noted above–do honest critiques gently.
Before Arash became a mod he was a valuable member of the BPN community, but for many, he was often a bit too honest. Others said overly opinionated, conceited, obnoxious, arrogant, and even nasty. He would often become involved in piss-fights, endless arguments where both sides exhibit less than good manners. But his comments, for those who did not take them personally, were always constructive. In short he reminded me a lot of myself a decade ago. Only I was a lot worse! And like me to this day, he does not suffer fools lightly.
But I saw his potential. After long discussions via Skype and e-mail with BPN co-owner Peter Kes, I convinced Peter that we should offer Arash a position as an Avian Moderator. I invited Peter to send me problematic comments made by Arash. He did. In some cases I would say, "Arash is right. He could be a bit more gentle, but he is right." In other cases I would say, "Yup. He is out of bounds on that one." I would call Arash and we would discuss things. I would share with him the things that I had learned over the years about simply being nicer while getting your point across.
Today Arash is one of the very best mods around; he is extremely helpful while remaining kind and gentle. He is greatly respected in various BPN Forums not, just for his photographic skills, but for the great work he has done as a Mod. I am quite proud of his growth and development. And best of all, even Peter Kes now agrees that Arash is a great asset to BPN.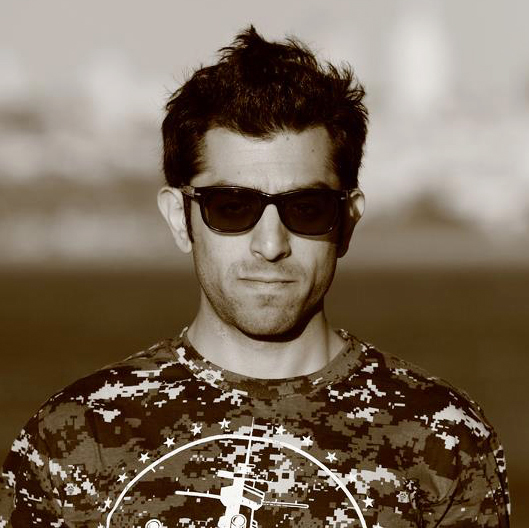 Arash
Image courtesy and copyright Aryan Hazeghi.
BTW…
When I e-mailed Arash telling him that folks were curious as to whether he worked out he replied:
Ha ha. Yes I do workout and lift weights: dead lifts (140 lbs); chest presses (140 lbs); lat pull downs (110 lbs); curls (50-60 lbs) and squats. I am only 5'8" and 145 lbs; hand holding doesn't have as much to do with size and bulk as most folks assume… He he.
Arash asked me to stress that it is not the amount of weight being lifted that is most important, but rather using correct form.
Please Remember to use my Affiliate Links and to Visit the New BAA Online Store 🙂
To show your appreciation for my continuing efforts here, we ask, as always, that you get in the habit of using my B&H affiliate links on the right side of the blog for all of your photo and electronics purchases. Please check the availability of all photographic accessories in the New BIRDS AS ART Online Store, especially the Mongoose M3.6 tripod head, Wimberley lens plates, Delkin flash cards and accessories, and LensCoat stuff.
As always, we sell only what I have used, have tested, and can depend on. We will not sell you junk. We know what you need to make creating great images easy and fun. And we are always glad to answer your gear questions via e-mail.
I would of course appreciate your using our B&H affiliate links for all of your major gear, video, and electronic purchases. For the photographic stuff mentioned in the paragraph above we, and for everything else in the new store, we, meaning BAA, would of course greatly appreciate your business. Here is a huge thank you to the many who have been using our links on a regular basis and those who will be visiting the New BIRDS AS ART Online Store as well.
Facebook
Be sure to like and follow BAA on Facebook by clicking on the logo link upper right. Tanks a stack!
Typos
In all blog posts and Bulletins, feel free to e-mail or to leave a comment regarding any typos or errors. Just be right 🙂