What's Up?
I spent Saturday afternoon and Sunday morning with Donette Largay setting up her Canon 5D Mark III and working on improving her in-the-field skills. We photographed the young and adult Sandhill Cranes, Osprey, and both species of vulture that came to a road-killed snake that I put out. Donette's biggest problems were with framing and sun angle. She left with a much better understanding of each.
I watched March Madness from Thursday through Sunday. Most of the games were heart-stoppingly exciting. Auburn, playing without its best player, Chuma Okeke, who tore up his knee, defeated number one ranked Kentucky. Oft-highly rated but under-achieving Virginia tied its game against Purdue with 0 seconds left on the clock and then won in overtime. I will be rooting for the winner of the Virginia/Auburn game to defeat the winner of the Michigan State/Texas Tech game for the championship.
I enjoyed my leisurely mile-long swims on both Saturday and Sunday. I was glad to learn that the sale of Gary Meyer's Nikon AF-S NIKKOR 200-500mm f/5.6E ED VR Lens in mint condition is pending as of the first day of listing.
Last Chance to Visit ILE
Super-Cheap Indian Lake Estates Sandhill Crane Chicks and Colts Sessions/available as below
Join me at ILE as follows to photograph silly tame Sandhill Cranes with chicks and colts: Tuesday 2 APR, WED 3 APR, THURS 4 APR, SAT 6 APR.
Morning Session — 7:30-9:30am: $150.00
Add an hour of image review and Photoshop and brunch: $100.00
Lodging in my home is available most nights. If you are interested, please get in touch via e-mail or call my cell at 863-221-2372. Limit three, likely: 1.
IPT Updates
I was glad to learn recently that Dan Tishman will be joining six others on the DeSoto IPT — that leaves one slot open. And #3 just signed up for the UK trip; that leaves only two openings on what will be an amazing trip, and will likely be my last trip and likely the last Dunbar gannet boats trips — Gordon is getting old. 🙂
Despite lots of recent interest I still need three folks for the Galapagos trip. Please shoot me an e-mail to learn about the huge late registration discount on the Galapagos trip.
The 2019 Fort DeSoto Spring IPT/THURS 18 APRIL through the morning session on SUNDAY APRIL 21, 2019: 3 1/2 DAYS: $1549. Limit 8/Openings: 1. Meet and greet at 7PM on the evening of WED 17 APRIL. Free morning session on WED 17 APRIL.
The New, Expanded 2019 UK Puffins, Gannets, & Red Kites IPT. Thursday June 27 (from EDI) through Tuesday, July 9, 2019 (on the ground; fly home on Wednesday July 10.): $9,999. Limit 5 10) or photographers/Openings: 2 (or 7). This trip is a definite go.
The GALAPAGOS Photo Cruise of a Lifetime IPT/The Complete Galapagos Photographic Experience. July 23 to August 6, 2019 on the boat. 13 FULL and two half-days of photography: $14,499. Limit: 13 photographers/Openings: 3. Please e-mail to learn about the huge late registration discount for this trip.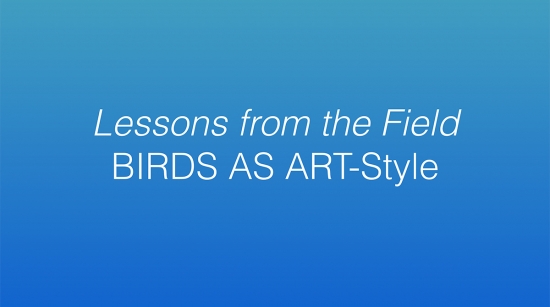 Lessons From the Field/BIRDS AS ART Style is a 1 hour, 15 minute, 314 image,
click and play MP4 video
Lessons From the Field/BIRDS AS ART Style: $10.00
Click here to order or see the Save $10 Bundle offer below.
Lessons From the Field/BIRDS AS ART Style is a 1 hour, 15 minute click and play MP4 video. It is available here in the BAA Online Store, by phone order, or by sending a Paypal for $10.00 to birdsasart@verizon.net. As the file is a large one, be sure to upload it when you have a good internet connection.
The video features 314 of artie's best images, educational and otherwise. Based on his 35 years of in-the-field experience, it covers all the basics along with many fine points. Are you making mistakes that give you no chance to create a great image? Learning to avoid those and learning to think like a pro will make you a better photographer. If you purchase and study the video, it will surely prove to be the best ten dollars you've ever spent on photography.
Included are sections entitled as follows:
How do I know what to photograph? Thoughts on Creative Vision.
I I had to choose just one, sunny or cloudy, what would I do?
When the sun is out, point your shadow at the subject.
Silhouettes and backlight.
Image design basics.
The importance of isolating your subject.
The importance of the background.
Other elements of composition.
On getting low.
Going wide for bird-scapes.
Creating pleasing blurs.
Photographing flowers, trees, and plants.
Photographing in bad weather; don't be a wuss!
Photographing in tough conditions; don't be a wuss!
Patterns and details.
Photographing birds in flight.
Photographing birds in action and bird behavior.
Working a subject.
The search for Happy Campers.
Tackle your bucket list with a vengeance.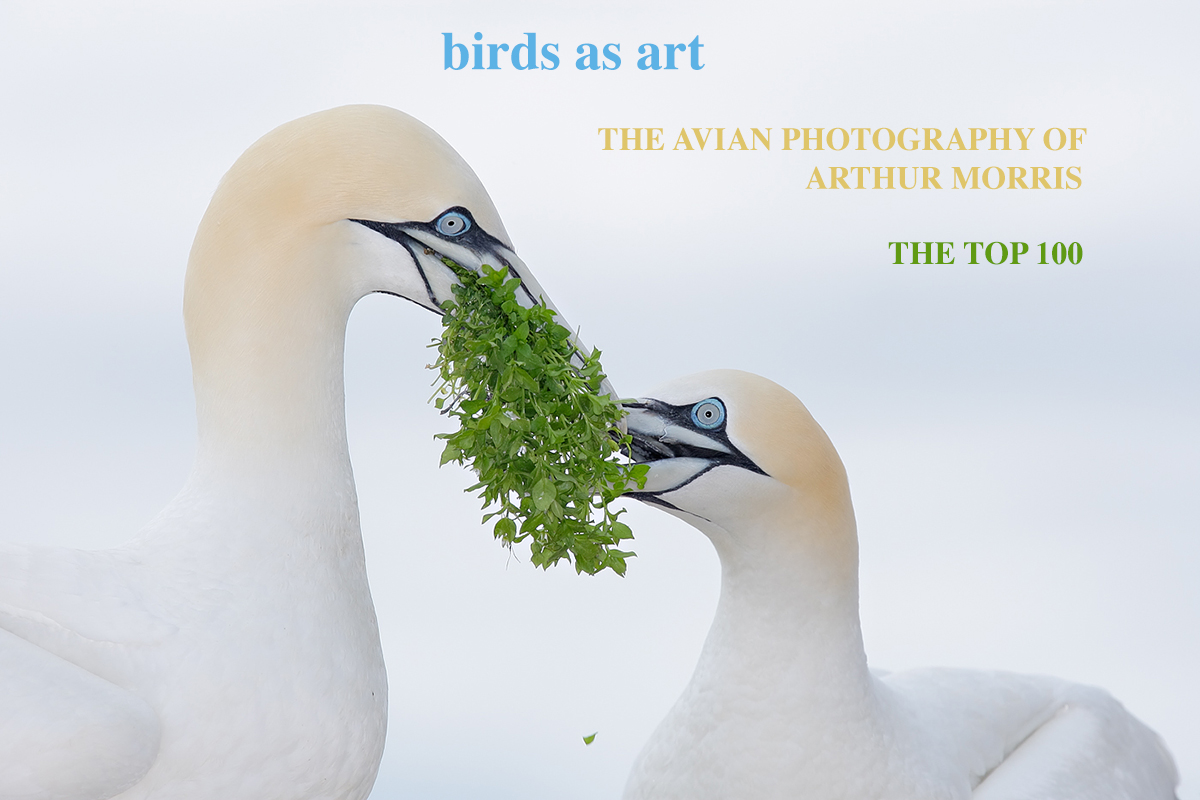 birds as art: The Avian Photography of Arthur Morris/The Top 100:
Save Ten Bucks!
Order the Lessons From the Field MP4 video and add a copy of the birds as art: The Avian Photography of Arthur Morris/The Top 100 (via convenient download — normally sells for $20.00) for an additional 10.00.
Order the bundle for $20.00 by clicking here.
Selling Your Used Photo Gear Through BIRDS AS ART
Selling your used (or like-new) photo gear through the BAA Blog is a great idea. We charge only a 5% commission. One of the more popular used gear for sale sites charged a minimum of 20%. Plus assorted fees! Yikes. They went out of business. And e-Bay fees are now up to 13%. The minimum item price here is $500 (or less for a $25 fee). If you are interested please scroll down here or shoot us an e-mail with the words Items for Sale Info Request cut and pasted into the Subject line :). Stuff that is priced fairly — I offer pricing advice to those who agree to the terms — usually sells in no time flat. Over the past year, we have sold many dozens of items. Do know that prices on some items like the EOS-1D Mark IV, the old Canon 100-400, the old 500mm, the EOS-7D and 7D Mark II and the original 400mm DO lens have been dropping steadily. Most recently the price of used Canon 600mm f/L IS II lenses have been dropping like a rock with the introduction of the 600 III. You can always see the current listings by clicking here or on the Used Photo Gear tab on the orange-yellow menu bar near the top of each blog post page.
I was glad to learn recently of the following Used Gear sales:
Multiple IPT veteran Morris Herstein sold a Canon 600mm f/4 L IS II USM lens in like-new condition for the incredible BAA record-low price of $6,999.00 (was $7,999.00) in mid-March.
Todd Koudelka sold a Canon EF 500 mm f/4L IS II USM lens in excellent to near-mint condition for the BIRDS AS ART record-low price of $6299.00 (was $6499.00) in late March.
Bob Beal sold his rarely used, eight month old Nikon AF-S NIKKOR 600mm f/4E FL ED VR lens in like-new condition for the BAA record-low price of $10,500.00 (It was originally listed at $10,796.96.)
Canon EF 500mm f/4L IS II USM Lens
Paul Zappala is offering Canon 500mm f/4L IS II USM (USA) in near-mint condition for a BAA record low-by-far price of $5999.00. The sale includes the lens trunk, the rear lens cap, the original front lens cover, the lens strap, a LensCoat, an off-brand low foot, and insured ground shipping via FedEx to the 48 contiguous states only. The lens will ship when your check clears unless other arrangements are made.
Please contact Paul via e-mail or by phone at 1-410-299-2783 (Eastern time zone).
The 500mm f/4 super telephoto lenses have long been the world's most popular for birds,nature, wildlife, and sports for many decades. Canon's Series II version is light, fast, super-sharp, and produces amazing images with both the 1.4X and 2X III TCs. The 500 II is relatively small, easily hand holdable for some folks, and is much easier travel with, focuses closer than, and costs a lot less than the 600 II. The lighter 600 III costs an astounding $12,999.00. Lastly, and you might find this amazing, the magnification for the 500 II is the same as it is for the 600 II: .15X. How is that possible? Magnification is calculated at the minimum focusing distance of the lens — 12.14 feet (3.7 meters) for the 500 II and 14.77 feet (4.5 meters) for the 600 II. Simply put, the 500 II focuses more than two feet closer than the 600 II. The seller for the last one that sold here had five calls the first day; the first four folks quibbled on price. The fifth one jumped right on it … Please do not tarry if you are seriously interested in Paul's lens as it too should sell almost instantly. Or not 🙂 As the 500 II goes for $8999 new you will be getting a practically new copy and saving $3000.00! I loved my 500 II 🙂 artie
BIRDS AS ART
BIRDS AS ART is registered in the U.S. Patent and Trademark Office.

Money Saving Reminder
If you need a hot photo item that is out of stock at B&H, would enjoy free overnight shipping, and would like a $50 discount on your first purchase, click here to order and enter the coupon code BIRDSASART at checkout. If you are looking to strike a deal on Canon or Nikon gear (including the big telephotos) or on a multiple item order, contact Steve Elkins via e-mail or on his cell at (479) 381-2592 (Eastern time) and be sure to mention your BIRDSASART coupon code and use it for your online order. Steve currently has several D850s in stock along with a Nikon 600mm f/4 VR. He is taking pre-orders for the new Nikon 500 P and the Nikon Z6 mirrorless camera body.
Gear Questions and Advice
Too many folks attending BAA IPTs and dozens of photographers whom I see in the field and on BPN, are–out of ignorance–using the wrong gear especially when it comes to tripods and more especially, tripod heads… Please know that I am always glad to answer your gear questions via e-mail. Those questions might deal with systems, camera bodies, accessories, and/or lens choices and decisions.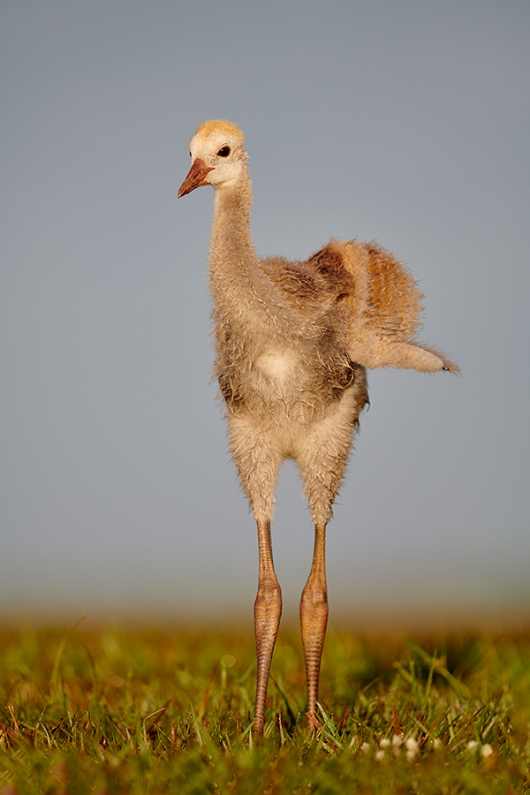 This image was created at Indian Lake Estates on March 30, 2019. I used the hand held Nikon AF-S NIKKOR 500mm f/5.6E PF ED VR lens and my back-up Nikon D850.. ISO: 800. Matrix metering at about +2/3: 1/1000 sec. at f/6.3 in Manual mode resulted in a very bright NEF file. Auto1 WB at 7:52 am.
One up from the center Group AF was active at the moment of exposure. The array was centered on the right side of the base of the colt's neck.
Sandhill Crane colt stretching one wing.

Your browser does not support iFrame.
Look Ma, I Grew a Wing!
Actually and obviously, this handsome Sandhill Crane colt is growing both wings. In this image it was folding its left wing back into place after stretching it. With my local knowledge I am able to get eye-level with the cranes while standing at full height. I will be sharing the secrets of photographing ILE and several other little-known Florida bird photography hotspots in The BIRDS AS ART Middle of Florida Photography Site Guide by Joseph Przybyla and yours truly. We hope to have it finished some time in April.
Notice that the coverts are the first wing feathers to grow in; it will begin growing in its primaries soon.
Help Support the Blog
Please help support my efforts here on the blog by remembering to click on the logo link above each time that you shop Amazon. That would be greatly appreciated. There is no problem using your Prime account; just click on the link and log into your Prime account. With love, artie
If In Doubt …
If in doubt about using the BAA B&H affiliate link correctly, you can always start your search by clicking here. Please note that the tracking is invisible. Web orders only. Please, however, remember to shoot me your receipt via e-mail.
Please Remember to use my Affiliate Links and to Visit the New BAA Online Store 🙂
To show your appreciation for my continuing efforts here, we ask, as always, that you get in the habit of using my B&H affiliate links on the right side of the blog for all of your photo and electronics purchases. Please check the availability of all photographic accessories in the New BIRDS AS ART Online Store, especially the Mongoose M3.6 tripod head, Wimberley lens plates, Delkin flash cards and accessories, and LensCoat stuff.
As always, we sell only what I have used, have tested, and can depend on. We will not sell you junk. We know what you need to make creating great images easy and fun. And please remember that I am always glad to answer your gear questions via e-mail.
I would of course appreciate your using our B&H affiliate links for all of your major gear, video, and electronic purchases. For the photographic stuff mentioned in the paragraph above, and for everything else in the new store, we, meaning BAA, would of course greatly appreciate your business. Here is a huge thank you to the many who have been using our links on a regular basis and those who will be visiting the New BIRDS AS ART Online Store as well.
Facebook
Be sure to like and follow BAA on Facebook by clicking on the logo link upper right.
Typos
In all blog posts and Bulletins, feel free to e-mail or to leave a comment regarding any typos or errors. Just be right :).