You Be the Judge: Digital Creations
The judging for the BIRDS AS ART 1st International Bird Photography Competition is complete. All of the judges including me were stunned by the quality of the images. We will be posting all of the images that were sent to the judges in each category. Each of you will have a chance to judge these images one group at a time. Please read the directions below carefully. Your votes will not determine the winning images but it will be fun to see how everyone's votes compare to the votes of the judges.
Below are the nineteen images in the Digital Creations category that were sent to the five judges: Darrell Gulin, Chris Van Rooyen, Julie Zickefoose, Tim Laman (who filled in for a honey-mooning Andy Rouse), and yours truly. Here is another big time thank you to Darrell, Chris, Julie, and Tim. And a big time thanks also to Peter Kes and Denise Ippolito for helping me choose the images that were sent to the judges. We worked very hard for nearly three full days to get from more than 5500 images down to the final 163.
The Digital Creations category was defined as "anything goes including the use of filters and effects as long as there is a bird or birds in the image." It turned out to be a very popular category especially among the BirdPhotographers.Net folks who spend time in the Out-of-the-Box Forum where Denise Ippolito has led by example as the #1 moderator for several years.
Before you vote, please click on each image to view it at full size. Then pick your five favorites and vote them 5, 4, 3, 2, and 1 with 5 being your very favorite. Like this:
Flamingo filter-feeding: 5
Gadwall preening: 4
Great Horned Owl landing: 3
Brown Pelican on netting: 2
Chickadee: 1
The "Sample Vote" values above are for illustrative purposes only. Please do not let the sample vote, the vote's of others, or the names assigned to the images influence your vote. Please put each of your five favorites on its own line by hitting "enter" after each one. No ties; please assign a single digit, 5, 4, 3, 2 or 1 to each of your five favorites. As you will see there are a great many beautiful and creative images here.
If you wish to comment on any or all of the images, please do so below your five voting lines; this will make tallying the votes easier. Votes cast by those who fail to follow the formatting directions will be relegated to the Trash Bin.
A tally of the public vote along with the actual winning images for each category will be announced approximately 48 hours after each posting.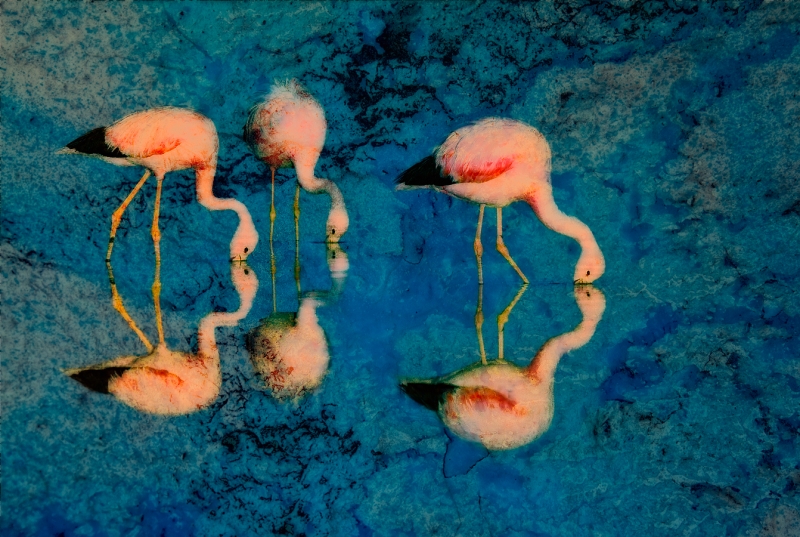 Flamingo group
.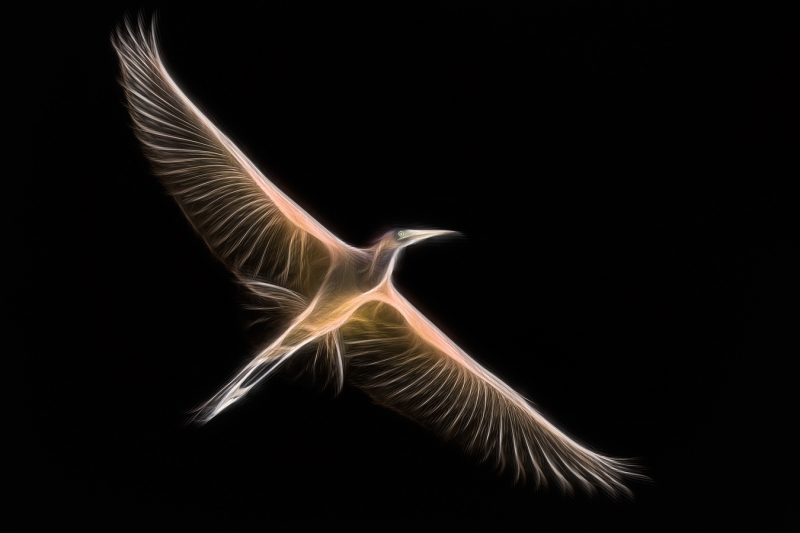 Waterbird flight
.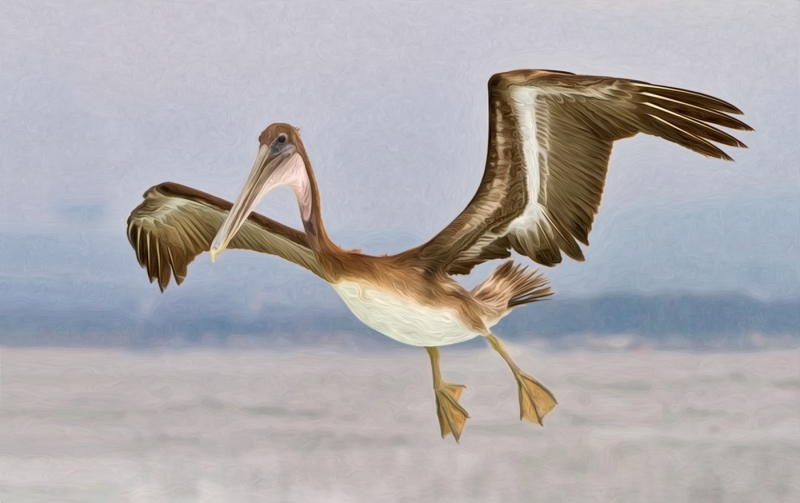 Young Brown Pelican landing
.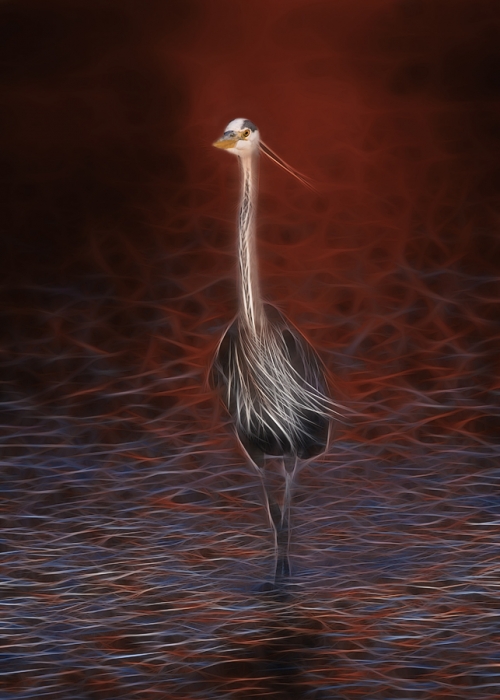 Great Blue Heron
.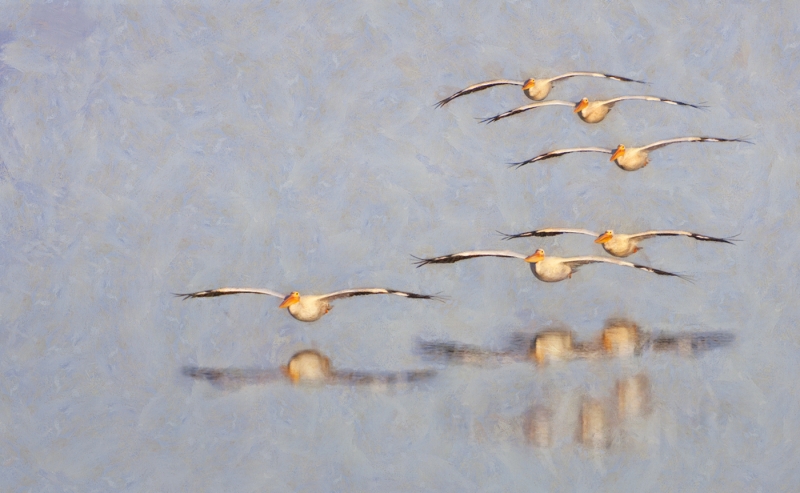 White Pelican squadron
.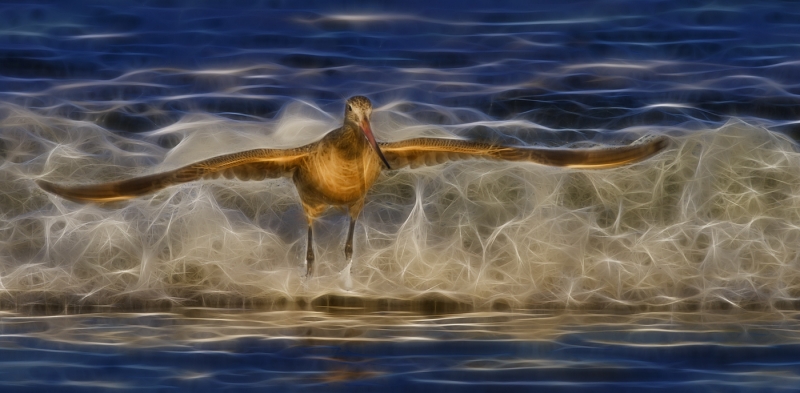 Marbled Godwit
.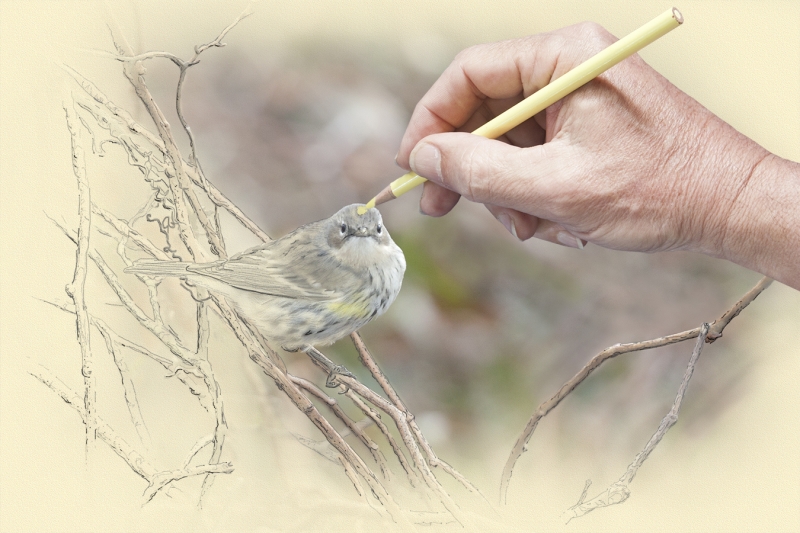 Yellow-rumped Warbler art
.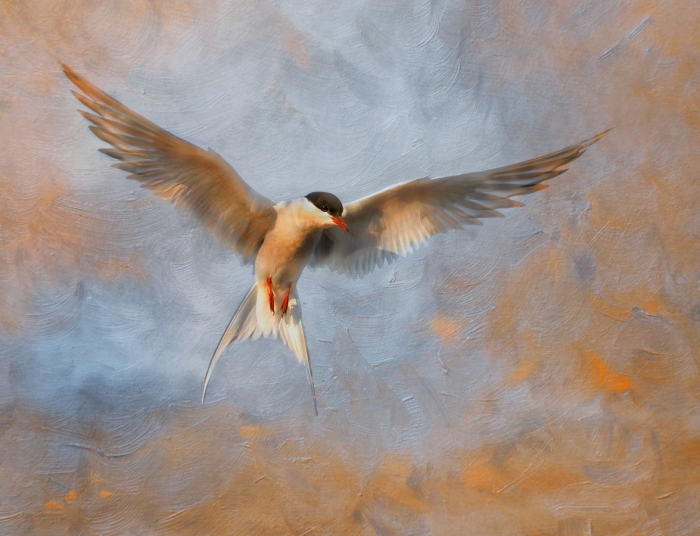 Common Tern
.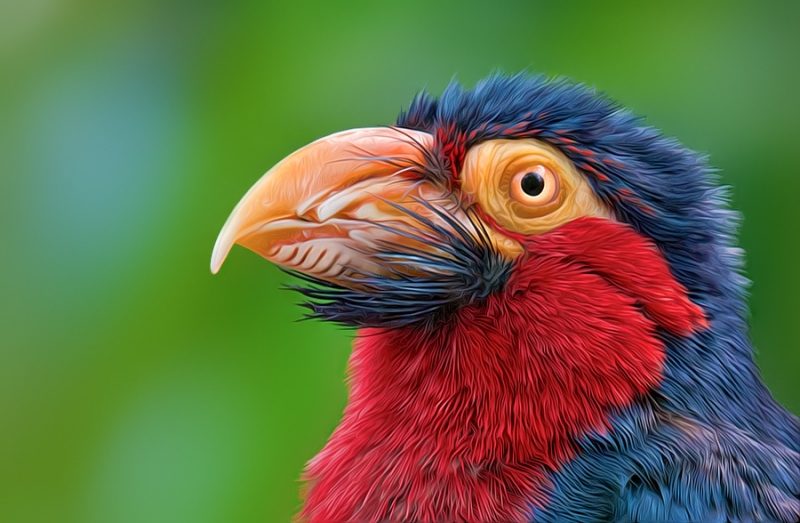 Bearded Barbet Fractalius
.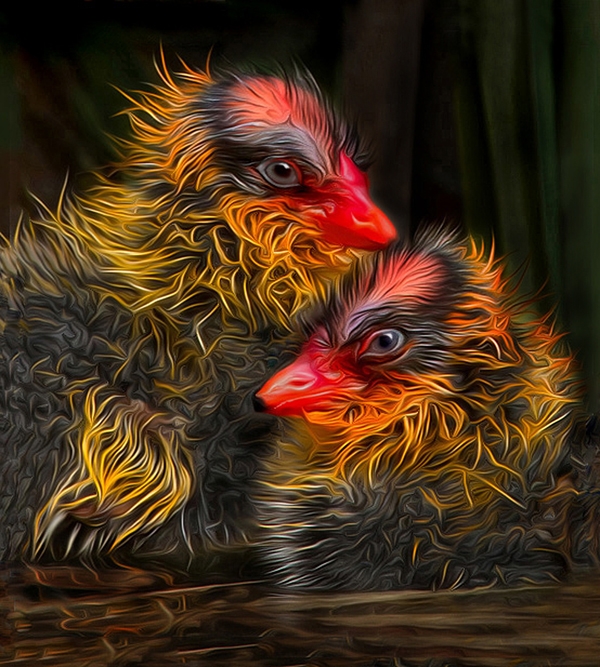 Coot chicks
.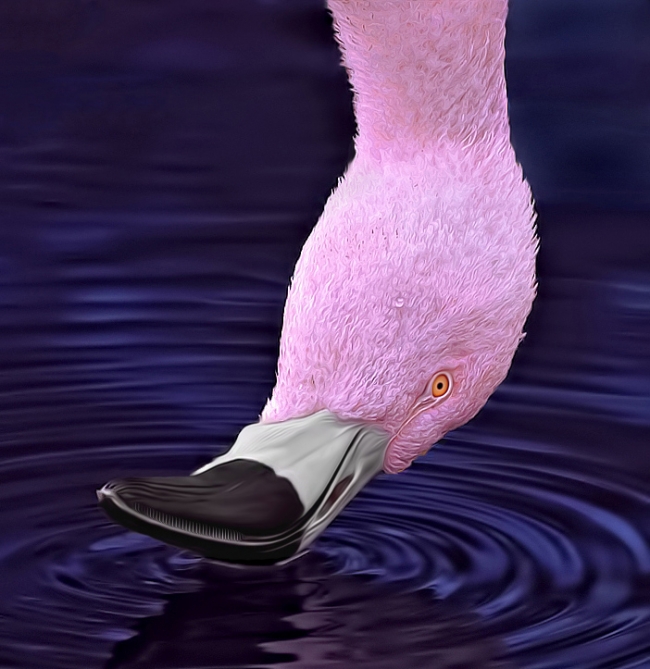 Filter-feeding Flamingo
.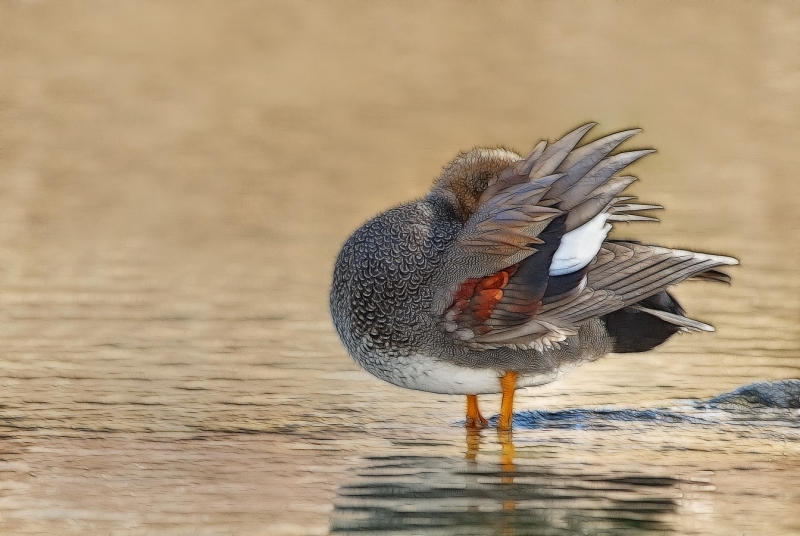 Gadwall preening
.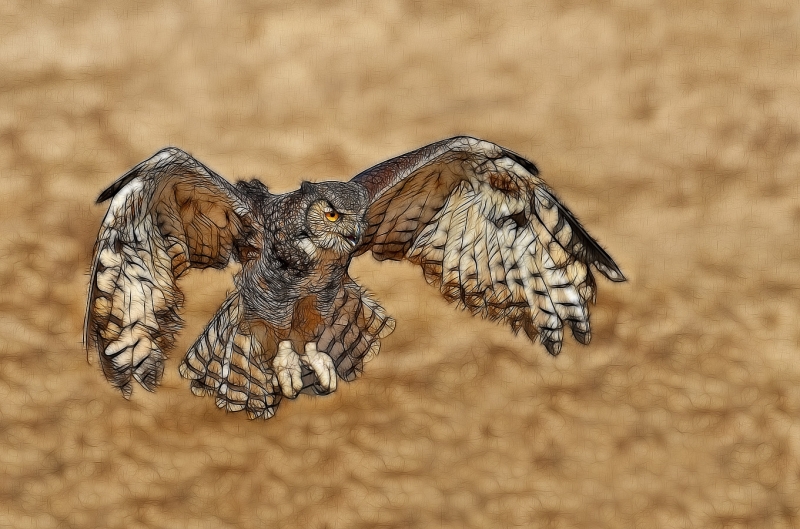 Great Horned Owl landing
.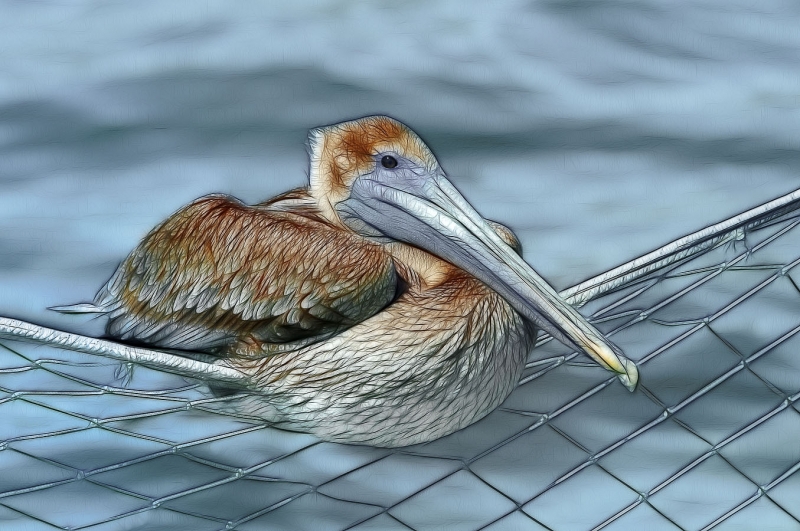 Brown Pelican on netting
.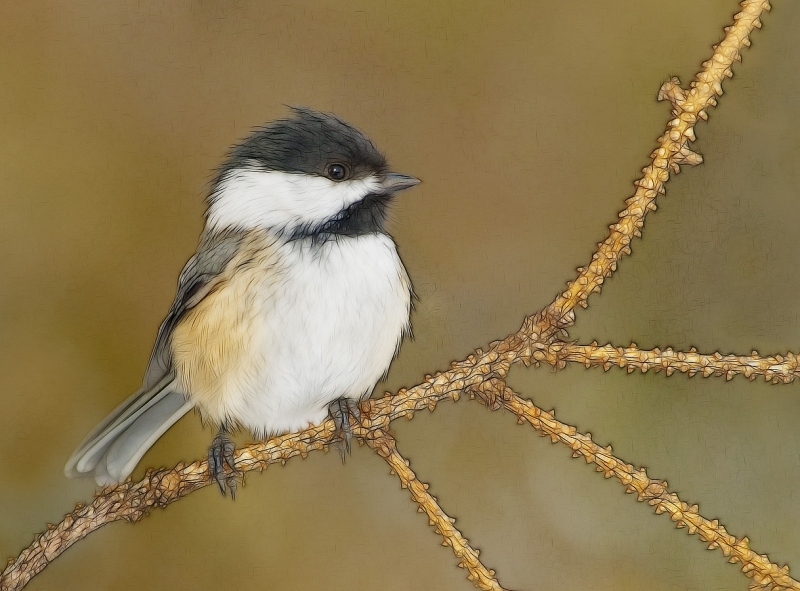 Chickadee
.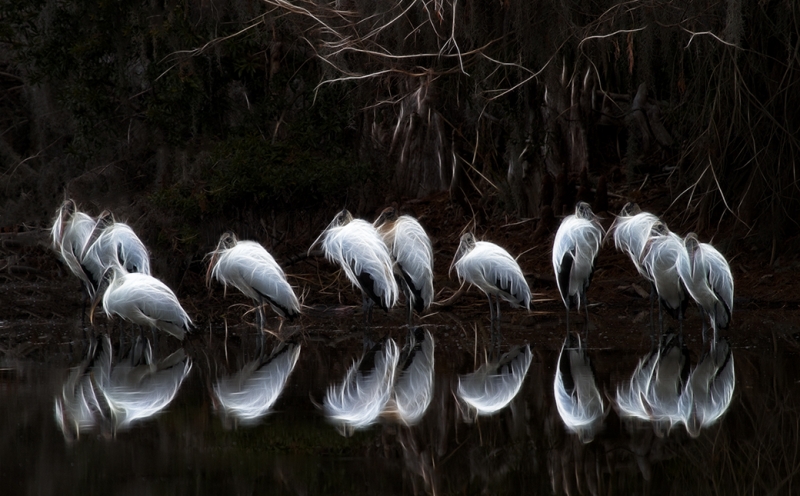 Wood Stork line-up
.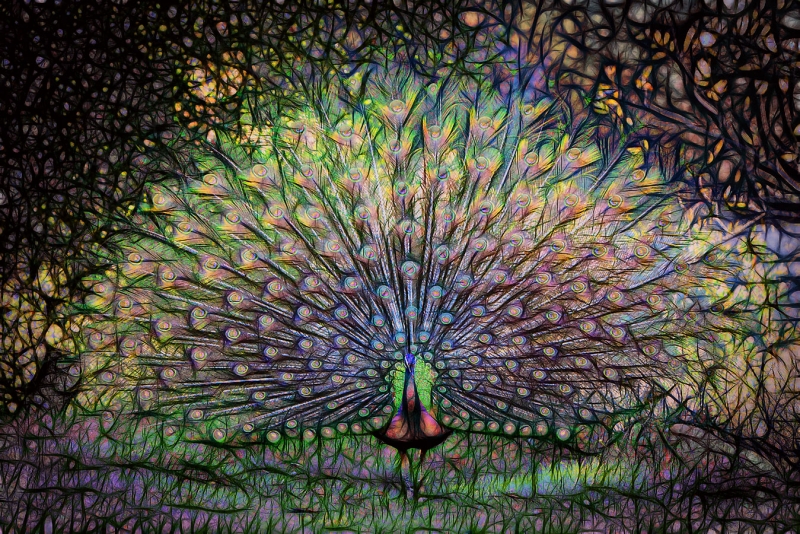 Peacock displaying
.

Snow Geese blast-off
.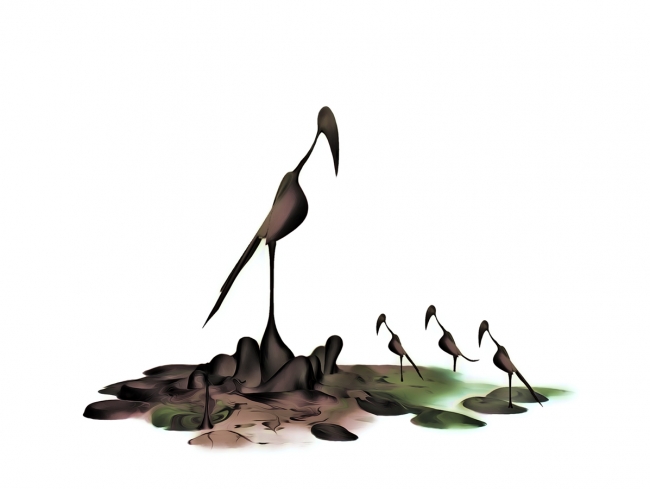 Paint drop avian sculpture