An old friend from Cape May, NJ, actually a repatriated Brit named Richard Crossley, one of the premier birders in North America, forwarded the e-mail below to me and I thought that it would be a good thing to share it with the group. Richard is the author of the ground-breaking Crossley ID Guide: Eastern Birds. You can learn more or purchase a copy here.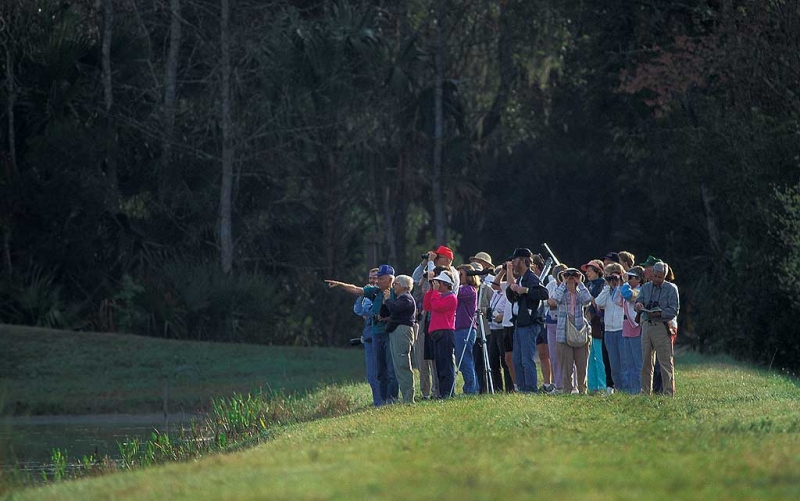 The more folks out birding and photographing, the greater the chances of us realizing our conservation goals. This is a scan of a film original most likely created with the old FD 800mm f/5.6L IS lens and a Canon T-90. On Fuji Velvia. Lake Woodrfuff NRW, Deland, FL.
Pledge to Fledge
A small group,headed by GBI, the Global Birding Initiative, has been working to put together a new birding initiative. The goal is to popularize birding. Conservation comes with numbers! We believe the best way to do this is to ask birders to spread the word to non-birders and take them out birding. We''re going to dedicate two weekends a year and encourage birders to take a neighbor, a friend, family member, a local kid or anybody else out birding and thus 'fledging' a new birder! Participants can then share their stories, photos and videos with others on our social media sites. The kick-off weekend is set for August 24-26th 2012.
The Pledge to Fledge website launched recently and could use your help. Please join our movement, take the pledge, and make a difference! To learn more or make the pledge, click here.
My Thoughts
Wow! This sounds like a great plan. I will be home that weekend and plan to get together with my grandson Sam and a group of his friends and take them out for something rare for me: a morning of birding. Visit the website and join in the effort. Heck, you could probably bring along a lens without getting in any trouble.
Teaching Children About Birds
If you bring some kids birding the best way to get them hooked it to provide some sketch pads and soft pencils. I did that in my classroom and had the kids sketch from projected slides of birds. I was blown away by the stuff they produced. These experiences let to two Ranger Rick feature articles, an Impact II grant, and an article in Bird Watcher's Digest entitled "Teaching Children About Birds." The late co-publisher and co-founder Bill Thompson II called it the best thing that they had ever published.
B&H Event Space Event of Note
Denise Ippolito and I will be doing a program on Creating Pleasing Blurs at the B&H super-store in Manhattan on Tuesday, August 21, 2012 from 1:00 PM – 3:00 PM. Best news: it's free. Worst news: only 80 folks can attend and you must register in advance. Learn more or register by clicking here.
New York City Weekend Nature Photography Seminar December 8-9, 2012; denise and artie
Details for this great weekend seminar are available here. Do consider joining Denise Ippolito and me for a great learning experience. Do click on the link to see many of Denise's incredible tree and flower images. Camera club discounts available; see the details at the link.
Camera Club Discounts
You can save $20 per person on the seminar registration if your photo club promotes the event. If you are interested, please send an e-mail to Jim and ask him to forward the Sponsoring Club note.