The Streak Goes On…
I am posting this at 7:27pm Tokyo time (which is 5:27am Florida time) from the Narita Airport as we wait for the bus. My flight was great. Denise and Alan and Pat Lillich kindly waited for me for almost five hours. God bless them all!
This post marks 75 straight days with a new educational blog post, a record by far that should be extended for at least another day or so, or not. Or more…. I am not sure how good the internet access (if any) will be in Japan. To show your appreciation for my efforts here, we ask that use our B&H and Amazon affiliate links for all of your B&H and Amazon purchases. Please check the availability of all photographic accessories in the BIRDS AS ART Online Store. We sell only what I use and depend on. We will not sell you junk. We know what you need to make creating great images easy and fun. And we are always glad to answer your gear questions via e-mail.
You can find the following items in the store: Gitzo tripods, Mongoose M3.6 and Wimberley heads, plates, low feet, and accessories, flash brackets, , Delkin e-film Pro Compact Flash Cards, LensCoat products, and our unique line-up of educational materials including ABP I & II, Digital Basics, Site and Set-up e-Guides, Canon and Nikon Camera Users and AF e-Guides, and MP-4 Photoshop video tutorials among others.
We would of course appreciate you using our B&H and Amazon affiliate links for all of your B&H and Amazon major gear, video, electronic, household, and personal purchases. For the photographic stuff mentioned in the paragraph above we would of course greatly appreciate your business. Here is a huge thank you to the many who have been using our links on a regular basis and visiting the BAA Onliine store as well.
Thanks and enjoy today's blog post!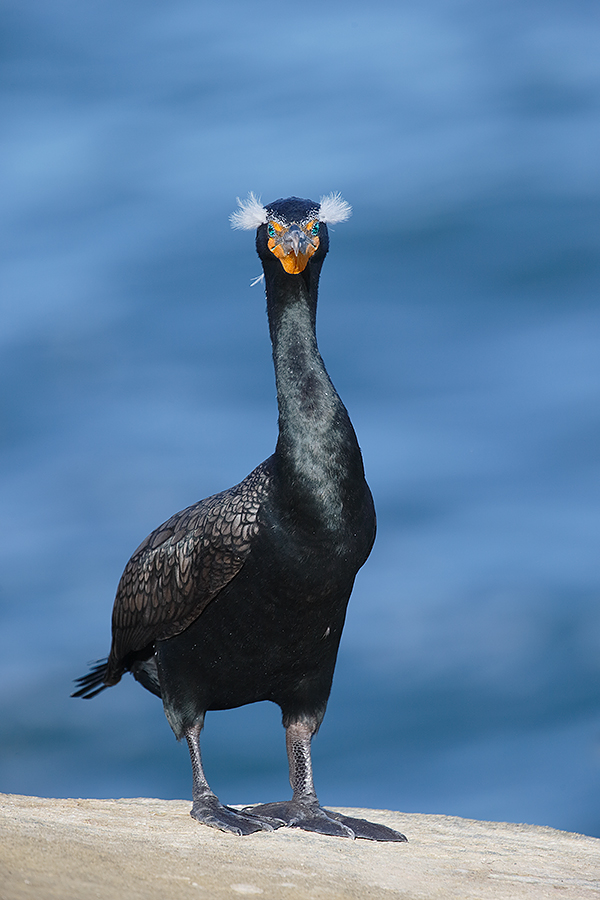 This Double-crested Cormorant image was created on the San Diego Short Notice IPT with the Canon EF 200-400mm f/4L IS USM Lens with Internal 1.4x Extender (hand held with the internal extender in place at 560mm) and the Canon EOS-1D X. ISO 400. Evaluative metering +1/3 stop: 1/1000 sec. at f/6.3 in Manual mode. White Balance = K 7500.
Four sensors up from the Central Sensor/AI Servo-Rear Focus AF on the bird's chin active at the moment of exposure. Click here to see the latest version of the Rear Focus Tutorial. Click on the image to see a larger version.
Image #1: Clarabell the Clown
Your browser does not support iFrame.
The 600 f/4L IS II & the 200-400 f/4L IS II with Internal Extender Combo
Though difficult to travel with, the 600 II with both TCs available and the 200-400 with Internal extender is a great combination for birds and wildlife, giving folks a focal length range of from 200-1200mm.
Orientation-linked AF Points
If you own a 1D X or a 5D III and you do not have your camera set up for Orientation-linked AF Points you are really hurting yourself. The camera senses whether you are working in horizontal or vertical format and uses the AF Selection Area and the last selected points for each. You can probably figure things out by consulting the camera manual but in the two User's Guides below I share the details of set-up, explore the various options, and let you know how I have my cameras set up to enable me to get the shot quickly without having to fiddle around.
EOS-1D X Autofocus Guide
Learn the ins and out of the great AF system of the 1D X. Of special interest to bird photographers will be my comments and strategies involving Cases 1-6, the custom-Case that I created and use for most of my bird photography (with detailed instructions for setting it up of course), my strategy for Select AF area selection mode (on AF4, the fourth purple menu), and pretty much anything that has to do with 1D X autofocus….Get your PDF via e-mail here for only $25. Setting up and using Orientation-linked AF Points is of course covered in detail.
5D Mark III User's Guide
5D III folks can learn everything that I know about 5D III exposure fine points, the top LCD and all camera control buttons, the 5D Mark III drive modes, how to manually select an AF sensor, choosing an AF Area Selection Mode; how and why (includes extensive detail), Menu Item Access, coverage of almost all Menu Items and Custom Functions including the following: Image Quality, Auto Lighting Optimizer, Highlight Tone Priority, AF Configuration Tool (includes details on the custom setting that I use), Acceleration/deceleration tracking, Tracking sensitivity, Lens drive when AF impossible, Orientation-linked AF point (I love this feature on the 5D III!), Highlight alert, Histogram display, Auto rotate, Custom Shooting Mode set-up, Safety shift, using the Q button, and setting up rear focus. The guide is–of course–written in my informal, easy-to-follow style.
You can learn more about the 5D Mark III User's Guide or have the PDF sent to you by clicking here.
Snazzy
Breeding plumage Double-crested Cormorant in full breeding plumage is indeed a snazzy bird. Both eastern and western birds feature the neat crests. Eastern birds have black crests that are not as snazzy as the fluffy white crests of their western counterparts. But the color of the inside of the mouth of the eastern birds in full breeding plumage gets to be a much brighter cobalt blue than the mouth linings of the western birds. I just saw some image of western birds photographed last week in LaJolla by IPT veteran Donna Bourdon with the mouth lining as bright as I have seen on the eastern birds at Anhinga Trail. Donna was extolling the virtues of the San Diego Site Guide.
Donna wrote: Hi Artie. Just wanted to let you know how much I enjoyed your e-book on photographing the pelicans in San Diego. I just returned and got some great shots. Your directions to the cliffs were perfect. We saw pelicans, two Peregrine Falcons, lots of cormorants, and lots of Harbor Seals and California Sea Lions. I appreciate all the instruction I have received from you through your visit to Chattanooga and your sharing of knowledge in your e-books. Attached are a few examples. Donna.
She send some very nice images including a killer shot of a peregrine taking flight.
On the San Diego Short Notice IPT (likely to be repeated next January) both species of cormorants (double-crested and Brandt's) were several weeks ahead of an average year in terms of breeding plumage and soft parts coloration. We had great fun photographing both species. I will be sharing more cormorant images and education with you here in the not too distant future.
Questions
Which of the two images do you like best and why?
Why f/6.3 for the opening image and f/14 for the head portrait? I think that many of you are getting this concept :).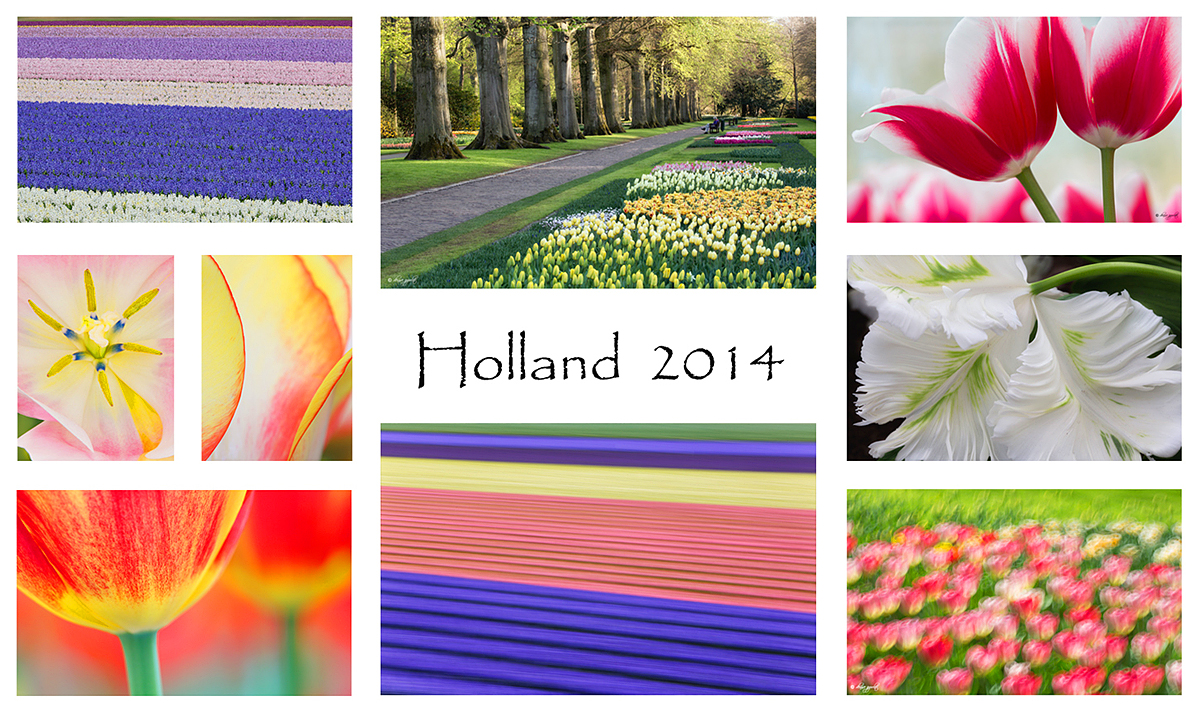 Images copyright 2012: Denise Ippoltio & Arthur Morris. Card design by Denise Ippolito. Click on the image to enjoy a spectacular larger version.
Holland 2014 7 1/2-Day/8-Night: A Creative Adventure/BIRDS AS ART/Tulips & A Touch of Holland IPT. April 17-April 24, 2014: $4995 Limit: 12/Openings: 5
Act soon: this trip is a go and is filling quickly.
Join Denise Ippolito, Flower Queen and the author of "Bloomin' Ideas," and Arthur Morris, Canon Explorer of Light Emeritus and one of the planet's premier photographic educators for a great trip to Holland in mid-April 2014. Day 1 of the IPT will be April 17, 2014. We will have a short afternoon get-together and then our first photographic session at the justly-famed Keukenhof. Most days we will return to the hotel for lunch, image sharing and a break. On Day 8, April 24, we will enjoy both morning and afternoon photography sessions.
The primary subjects will be tulips and orchids at Keukenhof and the spectacularly amazing tulip, hyacinth, and daffodil bulb fields around Lisse. In addition we will spend one full day in Amsterdam. There will be optional visits the Van Gogh Museum in the morning and the Anne Frank House in the afternoon; there will be plenty of time for street photography as well. And some great food. On another day we will have a wonderful early dinner at Kinderdijk and then head out with our gear to photograph the windmills and possibly some birds for those who bring their longs lenses. We will spend an afternoon in the lovely Dutch town of Edam where we will do some street photography and enjoy a superb dinner. All lodging, ground transportation, entry fees, and meals (from dinner on Day 1 through dinner on Day 7) are included. For those who will be bringing a big lens we will likely have an optional bird photography afternoon or two.
Click here for additional info or to register.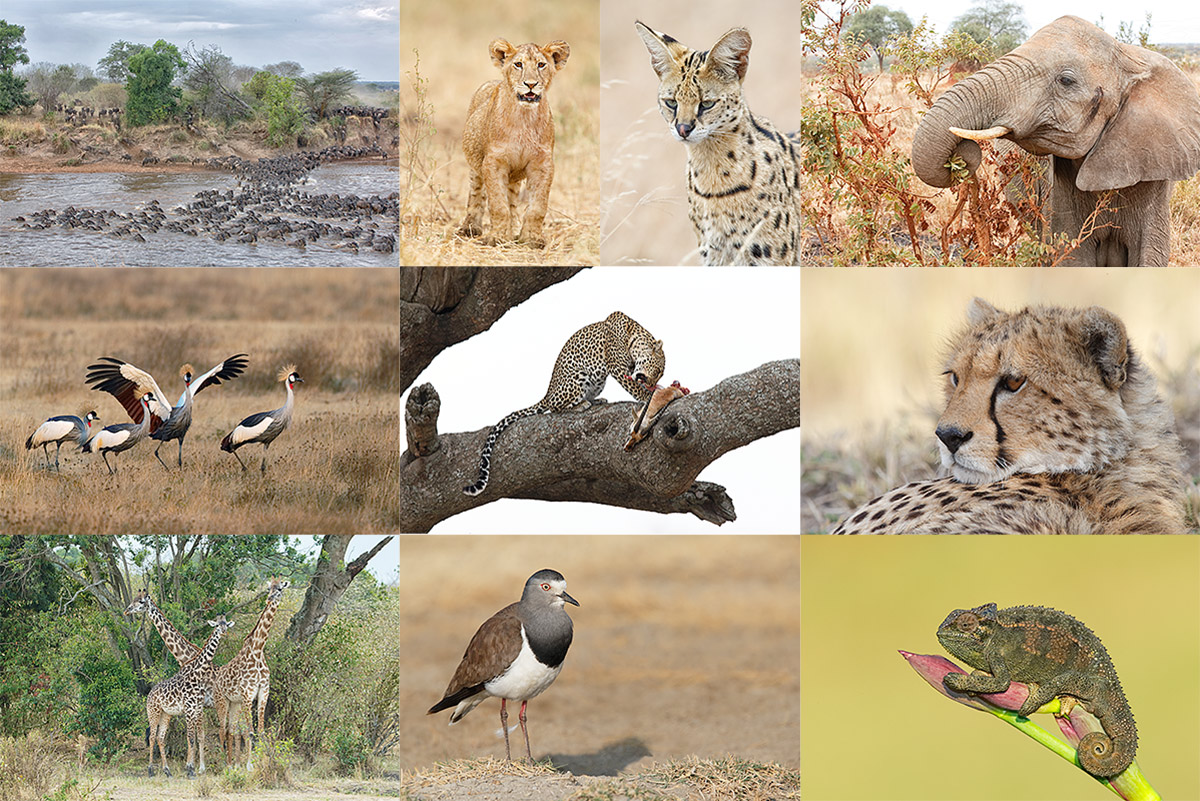 Join me for the 2014 Tanzania Summer Safari!
2014 Tanzania Summer Safari, 14-day African Adventure/leave the US on August 9. Fly home on August 24: $12,999.
Co-leaders Todd Gustafson & Arthur Morris. The limit is 12. Three photographers/van; you get your own row of seats. Our trip is a bit more expensive than the average safari for good reason. It is the best. We have the best driver guides with a total of decades of experience. They have been trained over the years by Todd and by me to drive with photography in mind. We have the best and most knowledgeable leaders. We stay in the best lodges and camps. We hope that you will join us for what will be Todd's 35th African safari, and my 8th.
If you are seriously interested please e-mail me; I will be glad to send you the illustrated PDF with the complete itinerary and deposit info.
What else makes this expedition unique?
•Pre-trip consultation and camera equipment advice
•Award-winning photographers as your guides
•A seamless itinerary visiting the right locations at the best time of year
•Hands-on photography instruction in the field
•Specially designed three roof-hatch photo safari vehicles
•Proprietary materials for preparation, including free copy of "A Photographer's Guide to Photographing in East Africa."
•Post-safari image critiques
All-inclusive (double-occupancy) except for your flights to and from Kilamajaro Airport, bar drinks, soda & water (except at the Intimate Tented Camp where everything is free for our entire stay), tips for drivers and camp staff, personal items, and trip insurance.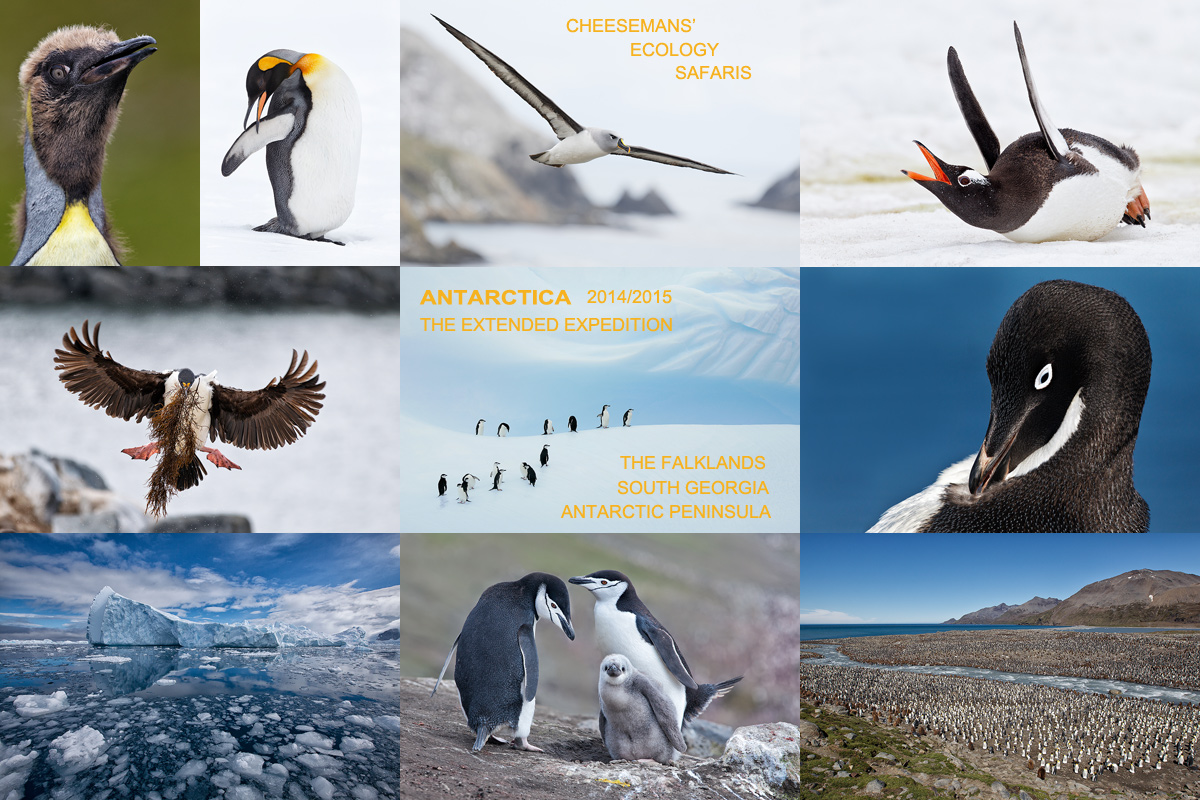 Breathe deeply, bite the bullet, and live life to its fullest; we all get only one ride on the merry-go-round… Join me on this great trip.
Click on the image to enjoy a larger version.
The Southern Ocean…
If you would like to explore the possibility of joining me on the Cheesemans' Ecology Safaris Antarctica/The Extended Expedition Voyage< trip: Antarctic Peninsula, South Georgia and Falkland Islands: December 13, 2014 to January 10, 2015, click here for additional information and then shoot me an e-mail.
The DPP RAW Conversion Guide
To learn why I use Canon's Digital Photo Professional (DPP) to convert every image that I work on, click here.
Support the BAA Blog. Support the BAA Bulletins: Shop B&H here!
We want and need to keep providing you with the latest free information, photography and Photoshop lessons, and all manner of related information. Show your appreciation by making your purchases immediately after clicking on any of our B&H or Amazon Affiliate links in this blog post. Remember, B&H ain't just photography!
Amazon
Everyone buys something from Amazon, be it a big lens or deodorant. Support the blog by starting your search by clicking on the logo-link below. No purchase is too small to be appreciated; they all add up. Why make it a habit? Because I make it a habit of bringing you new images and information on an almost daily basis.
Typos
In all blog posts and Bulletins, feel free to e-mail or to leave a comment regarding any typos, wrong words, misspellings, omissions, or grammatical errors. Just be right. 🙂
IPT Info
Many of our great trips are filling up. See especially info on the South Florida, Holland, and Nickerson Beach IPTs. Two great leaders on most trips ensure that you will receive individual attention, have all of your questions answered, and learn a ton including how to think like a pro, see the situation, and get the right exposure every time. In addition you will have fun, and make lots of great images. Click here for IPT details and general information.