The Streak Goes On…
After getting in bed at 8:20pm and falling asleep instantly, I woke on Thursday at 2:20am, 1 hour 40 minutes before alarm was set to go off. I spoke at length to Peter Kes in Switzerland on Skype and then finished packing. Denise and I met the group in the lobby at 5:15am, took the bus to Haneda Airport, and flew to Hokkaido. By 2pm we were at the Akan Crane Center photographing Red-crowned Crane, White-tailed and Steller's Sea Eagle, and Black-eared Kite. The Winter in Japan IPT got off to a great start.
This post marks 76 straight days with a new educational blog post, a record by far that should be extended for at least another day or so, or not. Or more…. It appears that our lodge has great internet. To show your appreciation for my efforts here, we ask that use our B&H and Amazon affiliate links for all of your B&H and Amazon purchases. Please check the availability of all photographic accessories in the BIRDS AS ART Online Store. We sell only what I use and depend on. We will not sell you junk. We know what you need to make creating great images easy and fun. And we are always glad to answer your gear questions via e-mail.
You can find the following items in the store: Gitzo tripods, Mongoose M3.6 and Wimberley heads, plates, low feet, and accessories, flash brackets, , Delkin e-film Pro Compact Flash Cards, LensCoat products, and our unique line-up of educational materials including ABP I & II, Digital Basics, Site and Set-up e-Guides, Canon and Nikon Camera Users and AF e-Guides, and MP-4 Photoshop video tutorials among others.
We would of course appreciate you using our B&H and Amazon affiliate links for all of your B&H and Amazon major gear, video, electronic, household, and personal purchases. For the photographic stuff mentioned in the paragraph above we would of course greatly appreciate your business. Here is a huge thank you to the many who have been using our links on a regular basis and visiting the BAA Online store as well.
Photographing Frantic Action
The great blue grabbed the baby mullet from the bait bucket and was immediately accosted by several pelicans. As he fled to my right I tried to keep the AF sensor on the bird's face and succeeded to some degree. I pressed the shutter button twice. In the original frame there was some motion blur on the eye so I grabbed the eye from the next frame with a Quick Mask, put on its own layer, brought the layer into the properly framed image (that second image was horribly mis-framed with the end of the bill cut off by the frame-edge), and wound up painting away all but the sharper pupil with a Regular Layer mask.
Here is the main lesson: when photographing frantic or unexpected action, push the shutter button now and ask questions later. If you try in situations that are difficult or near impossible for AF, you might wind up with something worth keeping. If you do not try, you wind up with nothing (but only 100% of the time….) If you are not making some really bad, out-of-focus, mis-framed images then you are not gambling enough and not pushing yourself or the camera's AF system to the limit.
Image Question
In view of the fact that a faster shutter speed would have been a better choice as I would have had a better chance of freezing the action, why was I at 1/800 sec. at f/10 rather than 1/2000 sec. at f/6.3? (I think that my math is correct…..)
This is the Breezebrowser Main View screen capture for today's image.
The Breezebrowser Main View Screen Capture
Above is the BreezeBrowser Main View screen capture for today's image. Note that the illuminated red square (on the bird's neck) shows the AF point that was active at the moment of exposure.
Note: in Breezebrowser you need to check "Show Focus Points" under View to activate this feature. To see the focus points in DPP check "AF Point" under View or hit Alt L. Hit Alt M to see Highlight Alert. To learn how and why I use DPP (Canon Digital Photo Professional) to convert my RAW files, see the info on our DPP RAW Conversion Guide here.
Note the perfect histogram the WHITEs creeping into the rightmost histogram box. Regular readers know that I use and depend on BreezeBrowser every day of the year. It allows me to sort my keepers and delete the rejects faster than any other Windows browsing program. We use it on the main computer in the home office to catalog our images file-drawer style. And the companion program, Downloader Pro allows me to download my images quickly and conveniently. It automatically adds my IPTC data and the shooting location. I have it set up to create a folder named by the Month/date/year. The Breezebrowser/Downloader Pro combo saves me many hours each week. To learn more or to purchase this great PC only program, click here. As far as the BreezeBrowser/Downloader Pro Combo goes, if you are using a Windows platform and are not using these two great programs you are at best, wasting your valuable time. My understanding is that Photo Mechanic is best for Mac-users who do not opt to run Parallels or VM Ware fusion on their Macs so that they can enjoy the many advantages of BreezeBrowser. See BreezeBrowswer on a Mac for details.
Image Question
Aside from the rapidly moving subject, why is it remarkable that the AF system was able to keep up with the focus at all?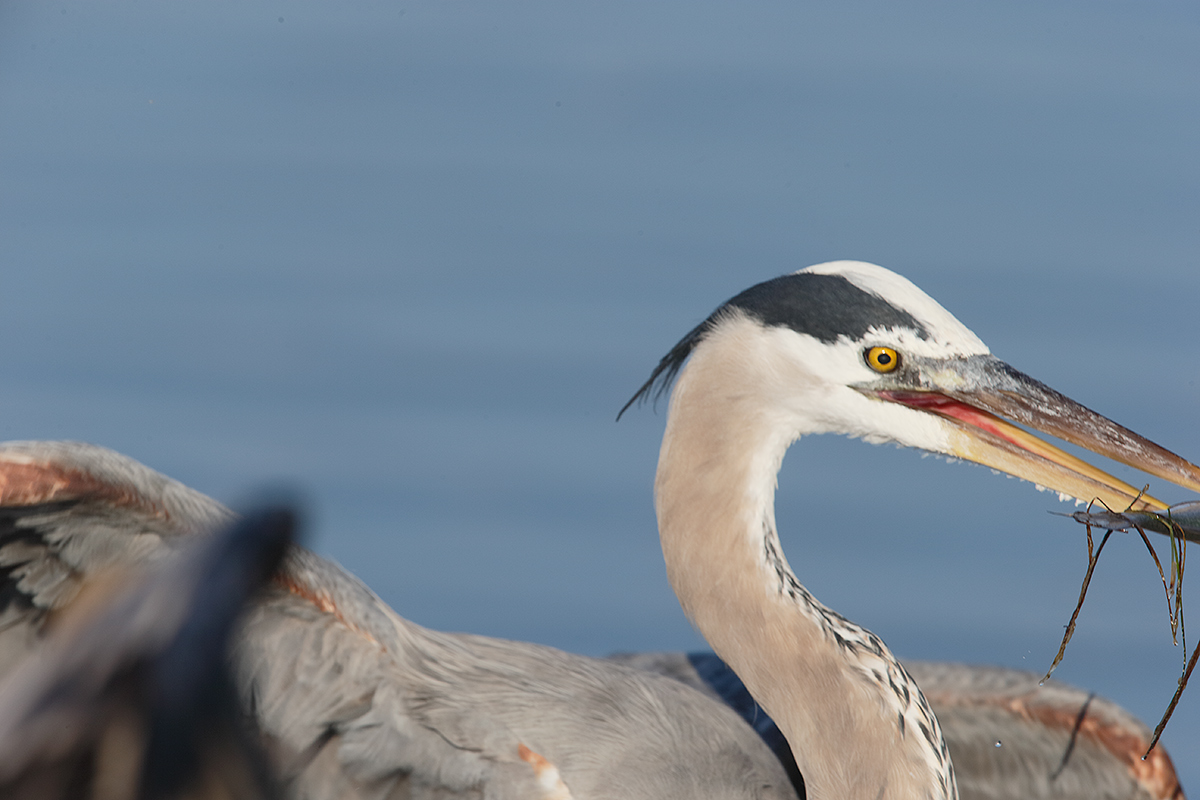 This is the mis-framed image.
The The Mis-framed Image
This is the mis-framed second image from the two-frame sequence; as described above, I used the pupil from this one to replace the motion-blurred pupil in the image that opened this blog post. Note that when editing our images we need to learn to think digitally, to be open to keeping images that might serve as source material for a variety of purpose, images that would surely have been insta-trashes in the days of film.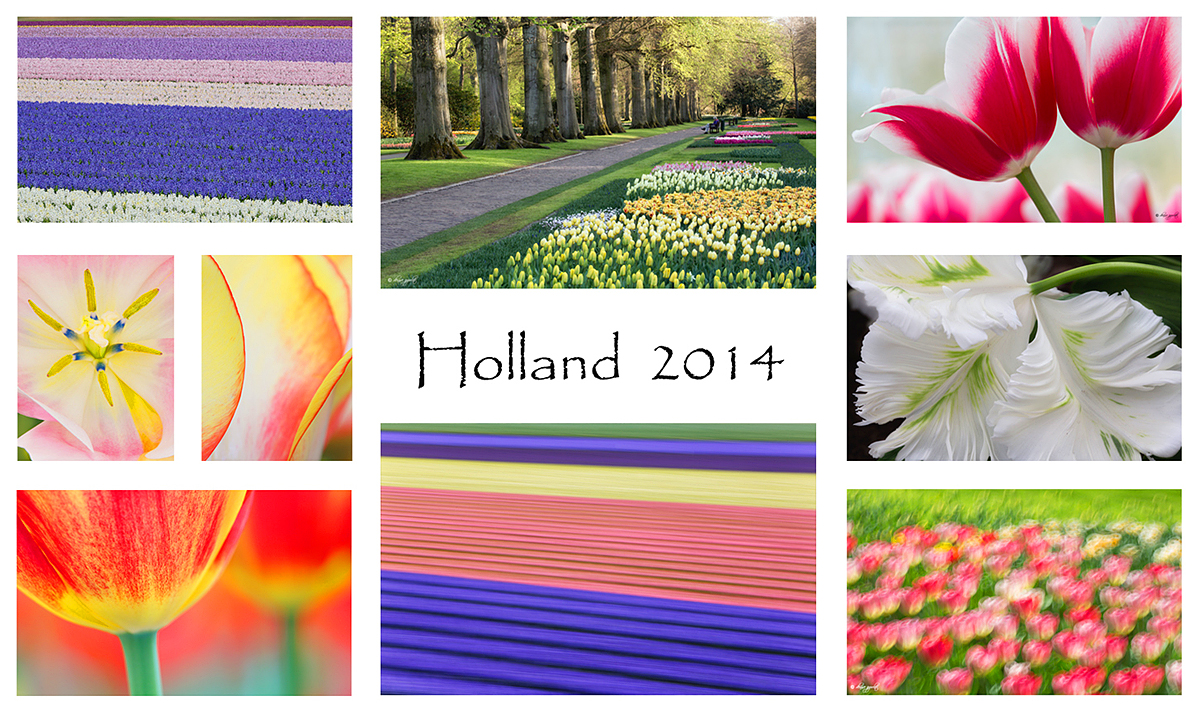 Images copyright 2012: Denise Ippoltio & Arthur Morris. Card design by Denise Ippolito. Click on the image to enjoy a spectacular larger version.
Holland 2014 7 1/2-Day/8-Night: A Creative Adventure/BIRDS AS ART/Tulips & A Touch of Holland IPT. April 17-April 24, 2014: $4995 Limit: 12/Openings: 5
Act soon: this trip is a go and is filling quickly.
Join Denise Ippolito, Flower Queen and the author of "Bloomin' Ideas," and Arthur Morris, Canon Explorer of Light Emeritus and one of the planet's premier photographic educators for a great trip to Holland in mid-April 2014. Day 1 of the IPT will be April 17, 2014. We will have a short afternoon get-together and then our first photographic session at the justly-famed Keukenhof. Most days we will return to the hotel for lunch, image sharing and a break. On Day 8, April 24, we will enjoy both morning and afternoon photography sessions.
The primary subjects will be tulips and orchids at Keukenhof and the spectacularly amazing tulip, hyacinth, and daffodil bulb fields around Lisse. In addition we will spend one full day in Amsterdam. There will be optional visits the Van Gogh Museum in the morning and the Anne Frank House in the afternoon; there will be plenty of time for street photography as well. And some great food. On another day we will have a wonderful early dinner at Kinderdijk and then head out with our gear to photograph the windmills and possibly some birds for those who bring their longs lenses. We will spend an afternoon in the lovely Dutch town of Edam where we will do some street photography and enjoy a superb dinner. All lodging, ground transportation, entry fees, and meals (from dinner on Day 1 through dinner on Day 7) are included. For those who will be bringing a big lens we will likely have an optional bird photography afternoon or two.
Click here for additional info or to register.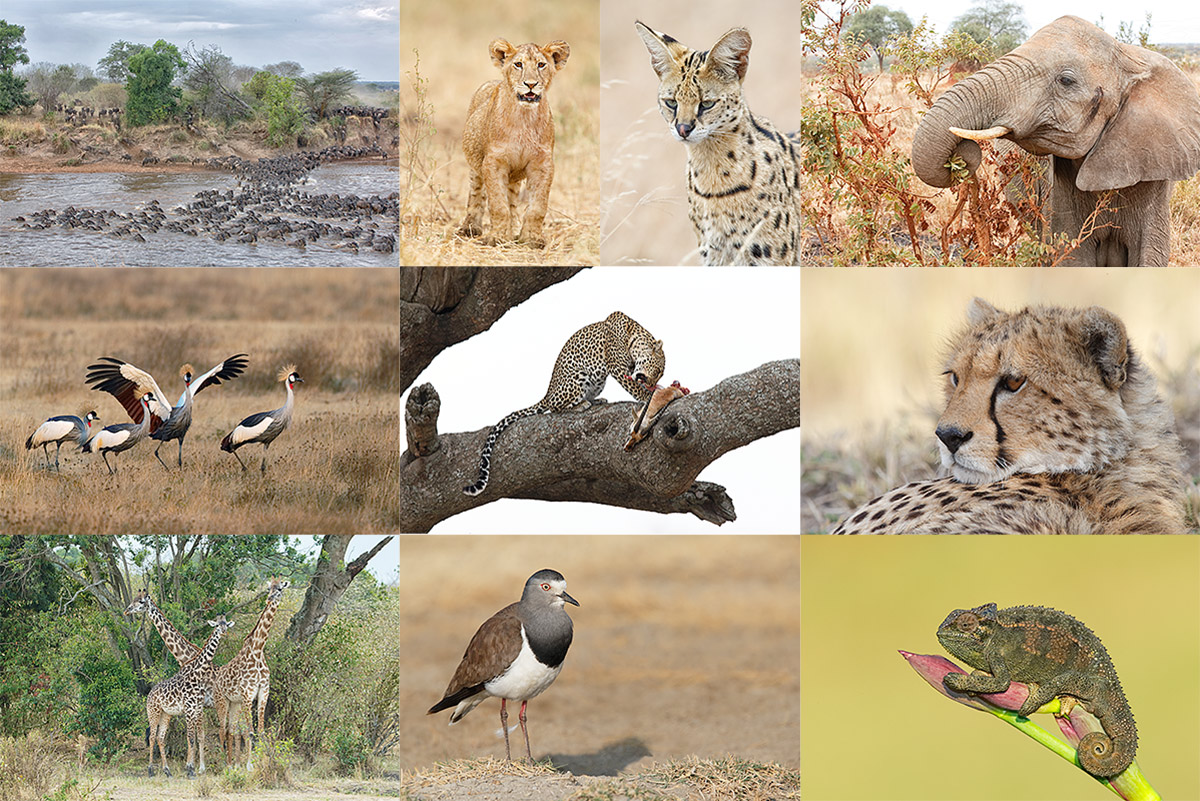 Join me for the 2014 Tanzania Summer Safari!
2014 Tanzania Summer Safari, 14-day African Adventure/leave the US on August 9. Fly home on August 24: $12,999.
Co-leaders Todd Gustafson & Arthur Morris. The limit is 12. Three photographers/van; you get your own row of seats. Our trip is a bit more expensive than the average safari for good reason. It is the best. We have the best driver guides with a total of decades of experience. They have been trained over the years by Todd and by me to drive with photography in mind. We have the best and most knowledgeable leaders. We stay in the best lodges and camps. We hope that you will join us for what will be Todd's 35th African safari, and my 8th.
If you are seriously interested please e-mail me; I will be glad to send you the illustrated PDF with the complete itinerary and deposit info.
What else makes this expedition unique?
•Pre-trip consultation and camera equipment advice
•Award-winning photographers as your guides
•A seamless itinerary visiting the right locations at the best time of year
•Hands-on photography instruction in the field
•Specially designed three roof-hatch photo safari vehicles
•Proprietary materials for preparation, including free copy of "A Photographer's Guide to Photographing in East Africa."
•Post-safari image critiques
All-inclusive (double-occupancy) except for your flights to and from Kilamajaro Airport, bar drinks, soda & water (except at the Intimate Tented Camp where everything is free for our entire stay), tips for drivers and camp staff, personal items, and trip insurance.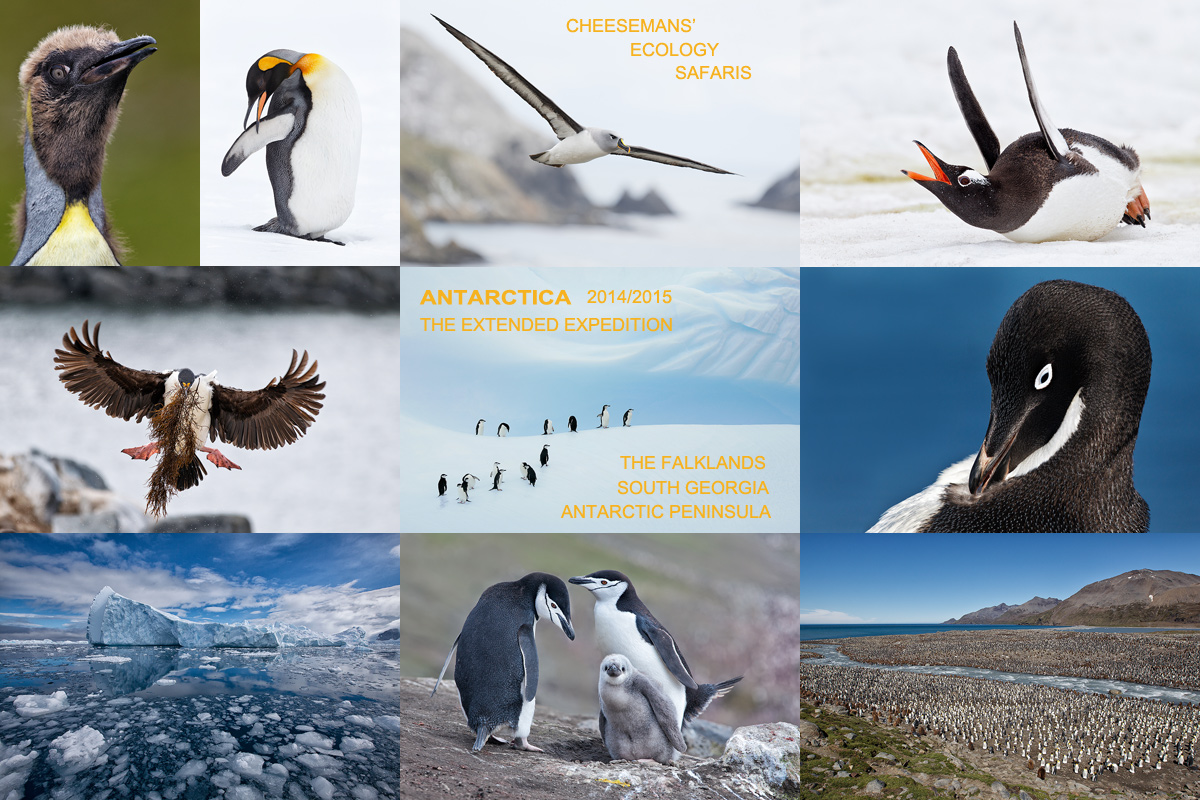 Breathe deeply, bite the bullet, and live life to its fullest; we all get only one ride on the merry-go-round… Join me on this great trip.
Click on the image to enjoy a larger version.
The Southern Ocean…
If you would like to explore the possibility of joining me on the Cheesemans' Ecology Safaris Antarctica/The Extended Expedition Voyage< trip: Antarctic Peninsula, South Georgia and Falkland Islands: December 13, 2014 to January 10, 2015, click here for additional information and then shoot me an e-mail.
The DPP RAW Conversion Guide
To learn why I use Canon's Digital Photo Professional (DPP) to convert every image that I work on, click here.
Support the BAA Blog. Support the BAA Bulletins: Shop B&H here!
We want and need to keep providing you with the latest free information, photography and Photoshop lessons, and all manner of related information. Show your appreciation by making your purchases immediately after clicking on any of our B&H or Amazon Affiliate links in this blog post. Remember, B&H ain't just photography!
Amazon
Everyone buys something from Amazon, be it a big lens or deodorant. Support the blog by starting your search by clicking on the logo-link below. No purchase is too small to be appreciated; they all add up. Why make it a habit? Because I make it a habit of bringing you new images and information on an almost daily basis.
Typos
In all blog posts and Bulletins, feel free to e-mail or to leave a comment regarding any typos, wrong words, misspellings, omissions, or grammatical errors. Just be right. 🙂
IPT Info
Many of our great trips are filling up. See especially info on the South Florida, Holland, and Nickerson Beach IPTs. Two great leaders on most trips ensure that you will receive individual attention, have all of your questions answered, and learn a ton including how to think like a pro, see the situation, and get the right exposure every time. In addition you will have fun, and make lots of great images. Click here for IPT details and general information.