124
This post marks 124 straight days with a new blog post. It took more than 3 hours to prepare this one. Enjoy.
Gatorland Short Notice Sunday Morning In-the-Field Workshop
Sunday April 6, 2014. 7:15am till 10:30 photo session.Lunch, image review, and Photoshop session included: $299.
This is a new offering: 4/2/2104.
The cost of your Gatorland Photographer's Pass is not included.
Payment in full via credit card is due upon registering. Please call Jim or Jennifer at 863-692-0906 to register. Please ask for me if you have any questions. Or get in touch via e-mail. Lens rentals are available.
St. Augustine Alligator Farm Short-Notice IPT. 3-FULL DAYS. Early entry/Late stay. May 5-7, 2014. Meet and greet at 8pm on Sunday May 4: $1299. Two Great Leaders: Arthur Morris and Denise Ippolito.
This trip needs four to run.
Announced here for the first time. Scroll down to the composite image at the bottom for complete details.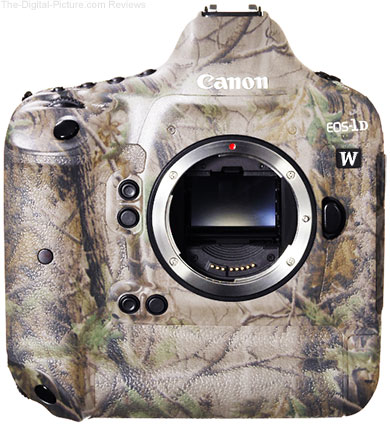 The new EOS-1D W will revolutionize bird, nature, and wildlife photography and instantly become my favorite camera body ever.
The New Canon EOS-1D W & Canon Inc. Announces Development of EF 70-600mm f/4L IS-W with Internal Extenders USM/STM Lens
Scroll down for the Development Announcement of the amazing new Canon EF 70-600mm f/4L IS-W with Internal Extenders USM/STM Lens(with two built-in 1.4X Extenders that will give us the equivalent of a built-in 2X TC when the TCs are engaged in tandem).
LAKE SUCCESS, N.Y., March 31, 2014
Canon Introduces the EOS-1D W: The Professional DSLR Designed Specifically for Wildlife Photographers/Guaranteed Ship Date: May 15, 2014.
The EOS 1D W features Canon's proven 61-Point High Density Reticular AF, Extreme Fast Shooting up to 24 fps, 39.9-Megapixel Full-Frame CMOS Sensor, Outstanding ISO Sensitivity up to 204800, Dual Pixel CMOS AF II, Full HD Video Recording, Extreme-Durability Camouflage Finish.
Canon U.S.A., Inc. once again shows its leadership in digital imaging by introducing the Canon EOS-1D W "Wildlife" Digital SLR camera, the EOS-1D W is the world's first professional DSLR designed specifically for the needs of wildlife photographers and videographers. A new addition to Canon's arsenal of professional DSLRs, the EOS-1D W is a progressive EOS-1D series camera based on the EOS-1D X, but loaded with exciting new features.
According to Yuzuru Hanyu, Canon's Executive Vice President and General Manager, Imaging Technologies & Communications Group, Canon U.S.A., "Wildlife photographers make up a large percentage of DSLR camera users. These photographers have specific needs – needs that have been too long overlooked."
"That the new Canon EOS-1D W is going to revolutionize wildlife photography is unquestionable" says EoL Rick Salmon after 3 months of field testing the new camera. Mr. Salmon was recently announced as the Director of Photography for BBC's upcoming "Planet Life" series. "We spend weeks waiting for the an animal to be in the right position. When that perfect moment arrives, we cannot risk any camera-related issues causing a missed shot. The EOS-1D W is a game changer. Like my hair gel, it never misses."
New Ultra-High Density Sensor
By utilizing groundbreaking technology first introduced in the EOS 70D, a pair of APS-C format imaging sensors can now be rotated vertically and joined into one very high resolution, full frame, 30 x 22.5mm imaging sensor while enjoying the production efficiencies of smaller sensors. The EOS-1D W natively delivers a 3X2 ratio 7296 x4864 pixel image for 39.9 megapixels of resolution.
"Wildlife photographers have long had to make a choice between the high pixel density sensor found in the EOS 7D and the outstanding performance of the EOS-1-Series bodies," says Akito Watabe, Director of Professional Imaging, Canon U.S.A. "These photographers now have the highest pixel density Canon DSLR sensor available in the highest performing DSLR camera available."
Dual Pixel CMOS AF II – The Evolution Continues
Canon's recently-introduced Dual Pixel CMOS AF, a phase-detection autofocus (AF) technology on the camera's image sensor plane, enables users to shoot video with AF capabilities similar to a camcorder. Dual Pixel CMOS AF employs a Canon-patented CMOS sensor technology in which all of the effective pixels are able to perform both still imaging and phase-detection AF simultaneously, resulting in dramatically improved AF performance during Live View and video shooting.
Dual Pixel CMOS AF II extends this technology to allow the EOS-1D W to continuously track subject focus while shooting in high frame rate mode using the viewfinder. By combining information from the conventional phase-detection AF system with information provided by Dual Pixel AF, the EOS 1D-W is able to shoot two frames each time the mirror is raised for a frame rate twice as fast as the EOS-1D X – an eye-opening 24 fps in Extreme-High Speed shooting mode.
New high-quality "L" series lenses incorporating STM are under development to take full advantage of Dual Pixel AF technology for video recording purposes.
Moving the Data Fast
Capturing 39.9 megapixel images at 24 fps requires extreme processing power unavailable until now. In addition to dual DIGIC 5+ image processors and a metering and an AF control-dedicated DIGIC 4 processor, the EOS-1D W incorporates a dedicated DIGIC 6+ image processor. During capture, sensor image data is streamed directly to 32GB of on-processor memory to store up to 220 RAW images before the buffer limit is reached. Upon reaching internal memory capacity, data from the EOS-1D W imaging sensor is optionally streamed directly to a high speed (UHS-1) SDXC memory card for transformation when the processor is idle. By incorporating a user-upgradeable imaging buffer, photographers can choose their own maximum burst rate. A 64GB UHS-1 SDXC buffer memory card extension can store sensor image data for approximately 440 RAW images(1).
Massive Storage Capability
Extreme resolution image files captured at extremely fast rates demand massive storage capabilities. The EOS-1D W provides four SD/SDHC/SDXC memory card slots that can be used successively or optionally configured to RAID 1 (mirrored) or RAID 5 (parity bit stored on a single card). Ultra High Speed (UHS-1) cards are supported with currently available cards providing up to 1TB of total storage.
Impressive in Low Light/High ISO Performance
That wildlife is typically most active in low light levels is not an issue for the EOS-1D W's new Low Light Mode. Enabling the Dual Pixel technology to be used for noise reduction in all modes (excluding Extreme-High Speed shooting mode, Live View and video recording) means that unprecedented low noise levels are characteristic of EOS-1D W images. Effective doubling the light sampling at the pixel level yields at least 1.5 stops of noise improvements at all ISO settings.
The Eyes are Always in Focus
Wildlife images usually include at least one eye and Canon recognizes that it is critical that your wildlife subjects' eyes are in focus. The EOS 1D W includes two previously unavailable focus modes – Animal Eye Tracking and Zone Animal Eye Tracking. Animal Eye Tracking builds on the EOS iTR (Intelligent Tracking and Recognition) AF technology incorporated into the EOS-1D X. Utilizing the viewfinder light sensor, Canon's newly developed eye recognition technology can recognize the closest animal eye in the frame and automatically assign the correct AF point to obtain a perfectly focused eye every time. Zone Animal Eye Tracking allows restriction of eye selection to one specific AF zone. For even better performance, Dual Pixel CMOS AF II technology is utilized for eye tracking right into frame borders in High and Extreme-High shooting modes.
Eye-Controlled Focus
Wildlife action can move fast and the needed focus point can change in a split second. Your eyes can follow that action and now your focus point selection can too. Just look your subject in the eyes, concentrate on framing and the 1D W will take care of the rest. Last seen in the EOS Elan 7NE, Canon revived Eye-Controlled Focus to provide wildlife photographers with a simple way to maintain focus on erratically moving subjects. Zone Eye-Controlled Focus mode can be used in conjunction with Animal Eye Tracking mode.Eye-Controlled Focus utilizes five strategically placed infrared viewfinder LEDs and advanced tracking algorithms to calculate the corresponding point of focus within the frame. Enabled on the quick control screen, photographers can now activate Eye-Controlled Focus in any AF mode.
Birds-in-Flight Mode
"Capturing sharp images of birds in flight is a huge challenge to both the photographer and to the camera" claims Canon Explorer of Light Emeritus Morris Arthur Edward. "Accurate focusing is one of those big challenges." The EOS-1D W's new Birds-In-Flight Mode uses a combination of Animal Eye Tracking technology along with Bird Recognition algorithms that prevents the focus from jumping to the background. Also, the shutter release can optionally be programmed to institute a delay to avoid clipped wing tips, ensuring perfect BIF images.
Built for the Outdoors
A camera designed for wildlife photography must be ready to take on the elements. The EOS-1D W incorporates Canon's most extreme weather sealing ever, rated for submersion up to 1M for up to 30 seconds with matched STM lens mounted. The EOS-1D X-inherited magnesium alloy body shell and internal structure has proven its ability to absorb the impacts inevitably encountered in the field.
The Camera that Hides in Plain Sight
Also built for rough use is the EOS-1D W's new exterior finish. In cooperation with Realtree Outdoors® and 3M®, the EOS-1D W features camouflage patterns such as Hardwood, Waterfowl, and Snow. Each pattern has been specifically designed for ultimate concealment while the newly developed nanotechnology finish suppresses glare and provides a sure grip even when wet. The impact and abrasion durability of Canon's new "Wildlife" finish is unprecedented. "There is no reason to cover this camera" says Morris Arthur Edward.
Built-in Wildlife Call
Not only can the EOS-1D W remain hidden, it can bring the wildlife to the camera. By inserting the optional iBird/Predator/Prey Calls and Cries memory card the EOS 1D-W can play a variety of useful recordings. No longer does the photographer need to carry a duck, turkey, songbird, or predator call with them to attract wildlife. Canon will provide additional open source MP3 bird and wildlife call audio files as free downloads at a website to be announced soon.
Virtual Silence
Sensitive wildlife can be startled by traditional DSLR shutter releases. In Silent mode, the new EOS-1D W incorporates a slightly reduced mirror travel rate to achieve a shutter release that is no louder than the shutter itself. Capture unlimited frames of a strutting gobbler at close range without fear of alarming it.
Always at Work – Introducing the Canon MT-1 Motion Trigger
Never before has it been so easy to get premium-grade wildlife photos. Canon understands that wildlife photography is time-consuming. To allow photographers to capture photos while attending to other demands such as work, family and sleep, the Canon MT-1 Motion Trigger is being introduced. Featuring trail cam technology, the hot shoe-mounted MT-1 will trigger the EOS-1D W when wildlife motion is detected within a selected angle of view and focus distance. The MT-1 provides its own hot shoe to support simultaneous flash use. It will now be easy to create BBC Wildlife Photographer of the Year images while sleeping or otherwise engaged with that special person in your life.
For remote transmission of images, the EOS 1D W features a built-in LAN connection featuring a gigabit Ethernet Jack capable of 1000BASE-T transmission speeds. Optionally supported is the Canon WFT-E6A Wireless File Transmitter featuring wireless LAN support for 802.11n network transfer rates. Scroll down for B&H pre-ordering.

Owners of this new lens can toss all of their other telephoto lenses into the nearest lake, river, ocean, or sea.
Canon Inc. Announces Development of EF 70-600mm f/4L IS-W with Internal Extenders USM/STM Lens
Canon Inc., the parent company of Canon U.S.A., Inc., a leader in digital imaging solutions, has announced the development of a new super-telephoto zoom lens, the EF 70-600mm f/4 L W IS USM/STM. Designed specifically for use with Canon's EOS-1D W, the EF 70-600mm f/4 L (W) IS USM/STM will feature:
Massive 530mm focal length range
6-stop image stabilization system
User selectable AF mechanisms (USM/STM)
"Canondrophobic" (Hydrophobic Fluorine) lens coating
Extreme Weather sealing
Realtree Outdoors® Camouflage patterns (Hardwood, Waterfowl and Snow)
Developed as a new category of Canon's acclaimed L-series professional lenses, this new Wildlife lens will offer an unsurpassed combination of versatility, optical performance, concealment and submersion-climate-proof construction(2). The twin Internal Extenders will yield additional focal lengths of 840 and 1200mm without having to mount or un-mount an external TC. And best of all, at 3.62 kg (7.98 lbs), this great new lens weighs the same as the vaunted 200-400 with Internal Extender.
Pricing and Availability
The guaranteed ship date for the Canon EOS-1D W Digital SLR camera body is May 15, 2014; it will be sold in a body-only configuration at an estimated retail price of $12,900.00. The EF 70-600mm f/4 L W IS USM/STM is expected to be available in late 2014 and will be list priced at $27,999.
Pre-order Opportunities
The Canon EOS-1D W available for pre-order at B&H here.
Additional Information
For additional information on these 2 great new products and links to the Canon White Papers on each, click here.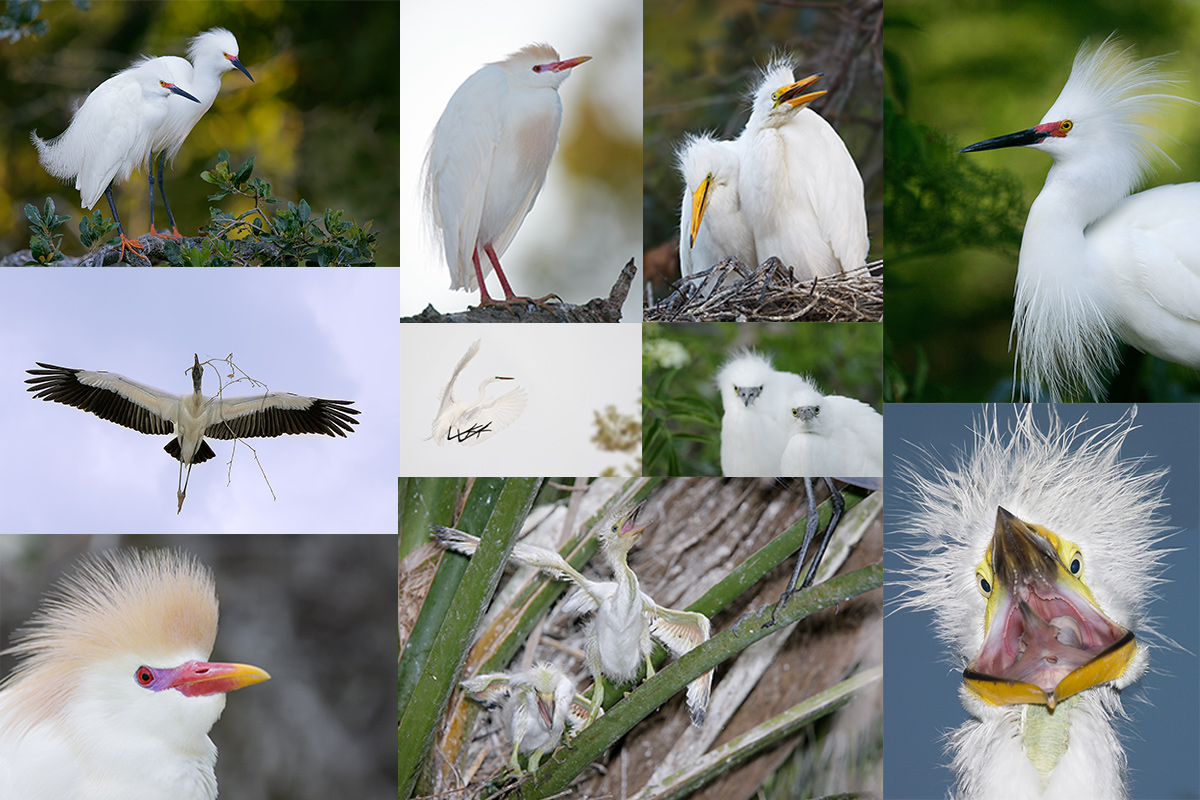 All of the images created at the St. Augustine Alligator Farm and copyright Arthur Morris/BIRDS AS ART
From top left clockwise to center: Snowy Egret pair in breeding plumage, breeding plumage Cattle Egret with fill flash, large Great Egret chicks in the nest, killer breeding plumage Snowy Egret displaying, flash-as-main light Great Egret chick happy to see mom, Little Blue Heron chicks, Cattle Egret breeding plumage head portrait, flash flight Wood Stork with nesting material, Great Egret landing at the nest, large Snowy Egret chicks.
Click on the image to enjoy a larger version.
St. Augustine Alligator Farm Short-Notice IPT. 3-FULL DAYS. Early entry/Late stay. May 5-7, 2014. Meet and greet at 8pm on Sunday May 4: $1299. Two Great Leaders: Arthur Morris and Denise Ippolito
This trip needs four to run.
Breeding herons, egrets, and Wood Storks. Eggs and chicks in the nest. Some fledged young possible. Breeding behaviors including displaying and copulations. Flight and flash flight. Great Egret, Snowy Egret, Little Blue Heron, Cattle Egret, Tricolored Heron, Wood Stork. Early May rocks at the Farm as the weather is usually gorgeous and there should be lots of both small and large chicks in the nest. And you avoid the possibly oppressive heat of June and July.
Includes in-the-field instruction, early entry, late stay, $5/person late-stay gratuity, informal, small group Photoshop and image review sessions. Three lunches.
Not included: your lodging, your St. Augustine Alligator Farm photographer's pass ($79.95 for the year); we will be more than glad to pre-order your pass for you. Please let us know when you register.
What you will learn:
How to see the good situations.
How to best avoid the clutter of a rookery by choosing the very best perspective.
How to properly evaluate the histogram and come up with the right exposure every time after making a single test exposure
How to see and understand the light.
How to to design pleasing images by mastering your camera's AF system.
Why you must work in Manual mode 95% of the time when photographing at a rookery and how to do it.
How to evaluate and process your images.
Via intensive instruction how to use fill flash flash as main light, and Manual flash.
Flash flight techniques including the necessary use of high speed sync.
And tons more.
Please call Jim or Jen at 863-692-0906 to hold your spot with your non-refundable $299 credit card deposit and then put your check in the mail along with your signed registration form; you can find the form here.
Suitable airports: Jacksonville (JAX), Daytona Beach (DAB), Orlando MCO).
We look forward to seeing you in the nation's oldest city for three days of fun and learning.
Note: Folks interested in possibly continuing on to Fort DeSoto–great in spring, are invited to shoot me an e-mail.
Typos
In all blog posts and Bulletins, feel free to e-mail or to leave a comment regarding any typos, wrong words, misspellings, omissions, or grammatical errors. Just be right. 🙂