The Streak Continues: 175
This post marks 175 consecutive days with a new educational blog post. With so many folks getting in the habit of using our B&H links and our Amazon logo-links why quit now? April was a record month but May has not been so good. So far…. To show your appreciation for my efforts here, I do ask that you use our the B&H and Amazon affiliate links on the right side of the blog for all of your purchases. Please check the availability of all photographic accessories in the BIRDS AS ART Online Store, especially Gitzo tripods, Wimberley tripod heads, and the like. We sell only what I used, tested, and can depend on. We will not sell you junk. We know the tools that you need to make creating great images easy and fun. And we are always glad to answer your gear questions via e-mail.
You can find the following items in the store: Gitzo tripods, Mongoose M3.6 and Wimberley heads, plates, low feet, and accessories, flash brackets, , Delkin e-film Pro Compact Flash Cards, LensCoat products, and our unique line-up of educational materials including ABP I & II, Digital Basics, Site and Set-up e-Guides, Canon and Nikon Camera Users and AF e-Guides, and MP-4 Photoshop video tutorials among others.
I would of course appreciate your using our B&H affiliate links for all of your major gear, video, and electronic purchases. For the photographic stuff mentioned in the paragraph above we, meaning BAA, would of course greatly appreciate your business. Here is a huge thank you to the many who have been using our links on a regular basis and visiting the BAA Online store as well.
This post took more than 4 hours to assemble. Enjoy it! And be sure to vote!
Upgraded Used Mongoose M3.5 Package: $630
Scroll down for details; this great package represents a value of $947.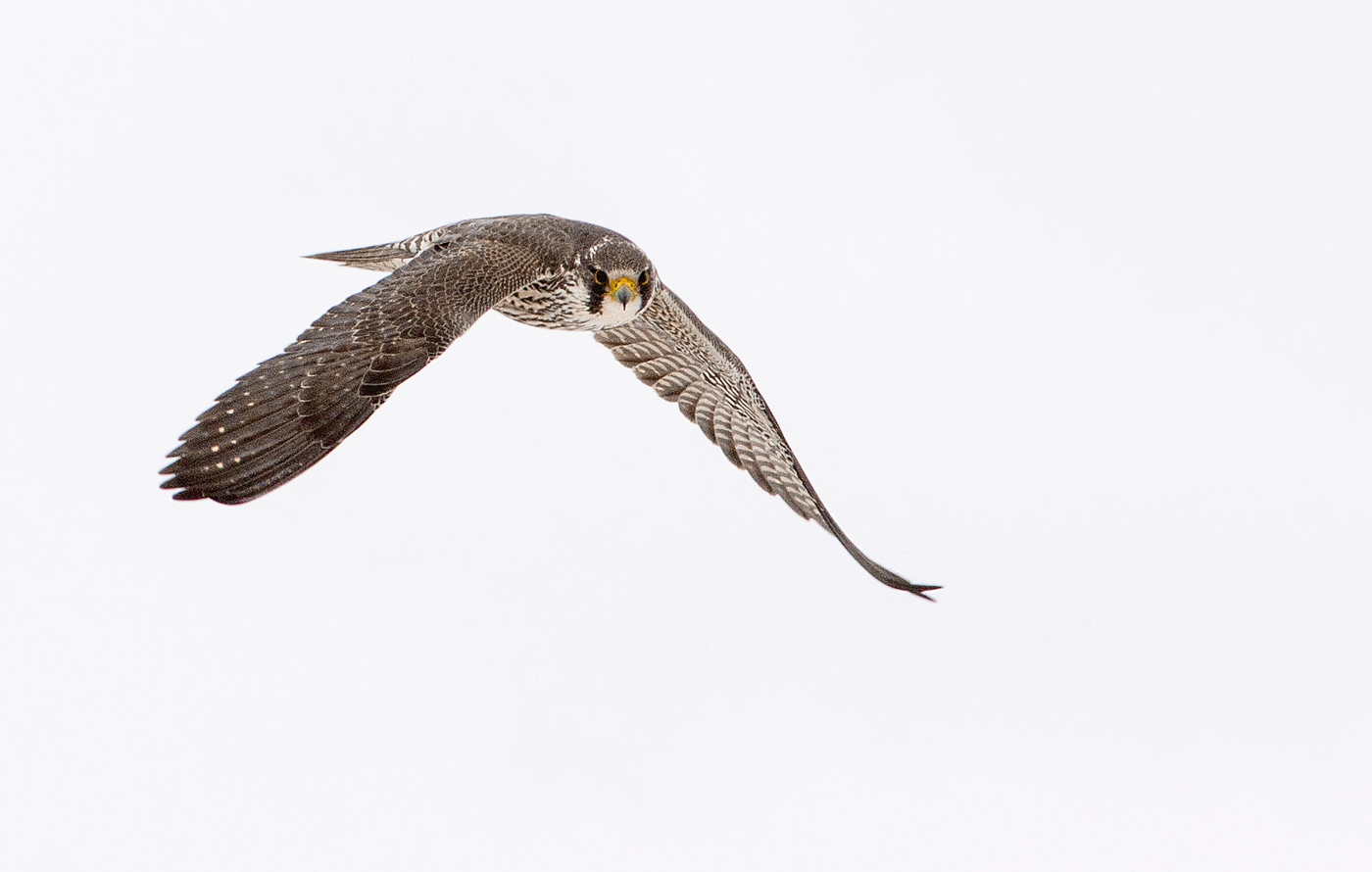 White Sky Peregrine
White Sky Peregrine
The BIRDS AS ART 2nd International Bird Photography Competition
The judging of the BIRDS AS ART 2nd International Bird Photography Competition has been complete for a bit more than three weeks. Thanks a stack again to our skilled panel of judges: Sandesh Kadur, Scott Elowitz, Lou Coetzer, Mary Ann McDonald, Michael Frye, Peter Kes, Denise Ippolito, and yours truly. You can learn more about the guest judges here.
From 5 to 18 images in the 8 categories were selected to be sent to the judges' panel. Each judge voted on each image on a 0-5 scale. The votes were tallied and the results are now final. This will make 6 categories down, 2 to go.
Your Call
The 13 extremely strong images that were presented to the panel of judges in the Flight category are presented to you today here. Please do understand that many additional strong images were eliminated in the early rounds of judging because of poor image processing, technical issues including over- or under-exposure, over-Saturation, image sharpness, and the failure of folks to take advantage of our lenient digital guidelines that allow for the removal of distracting elements from an image.
After clicking on each image to view the larger size, we ask that each of you pick your five favorite images and vote them 5, 4, 3, 2, 1 with 5 being the strongest, 4 being your second favorite, and so on down to 1. Additional comments are welcome <em>as long as they appear below your selections. The whole thing should look something like this:
Parakeet Flight: 5
Midair Dispute: 4
Mountain Ridge Eagle: 3
Flared Falcon: 2
Dunlin After Bath: 1
I love the colors, sharpness, and peek-a-boo poseof Parakeet Flight.
The selections above are of course arbitrary and should not at all influence your votes. Please read the directions carefully as comments that do not follow the format above exactly will be deleted without notice. The three winning images in this category along with the 4 runner up images and the names of the photographers will be announced here soon along with a tally of the public vote.
The Grand Prize winning image, the image that secured the highest total of judge's votes, will be revealed when the results of the final category are announced.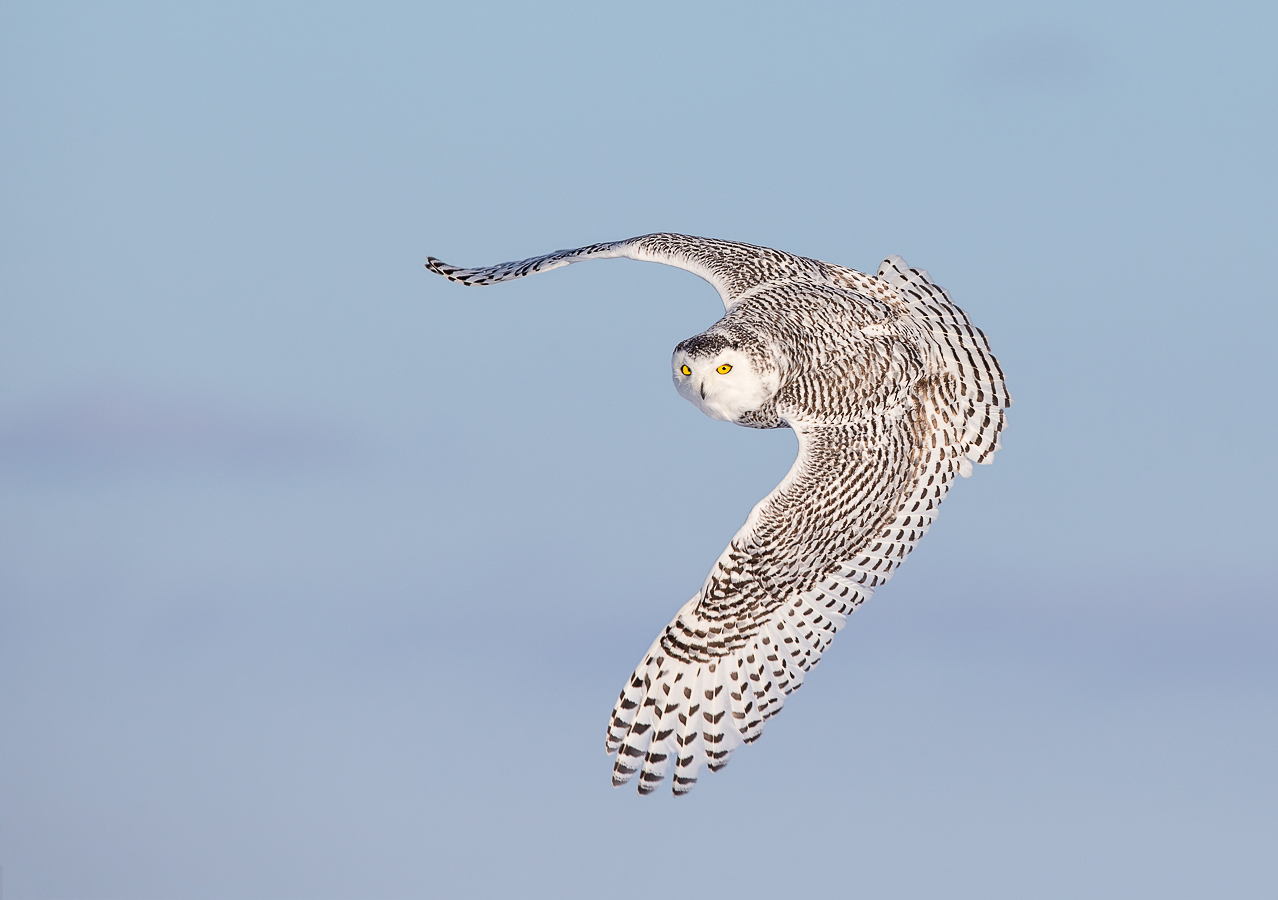 Blue Sky Snowy Owl
Blue Sky Snowy Owl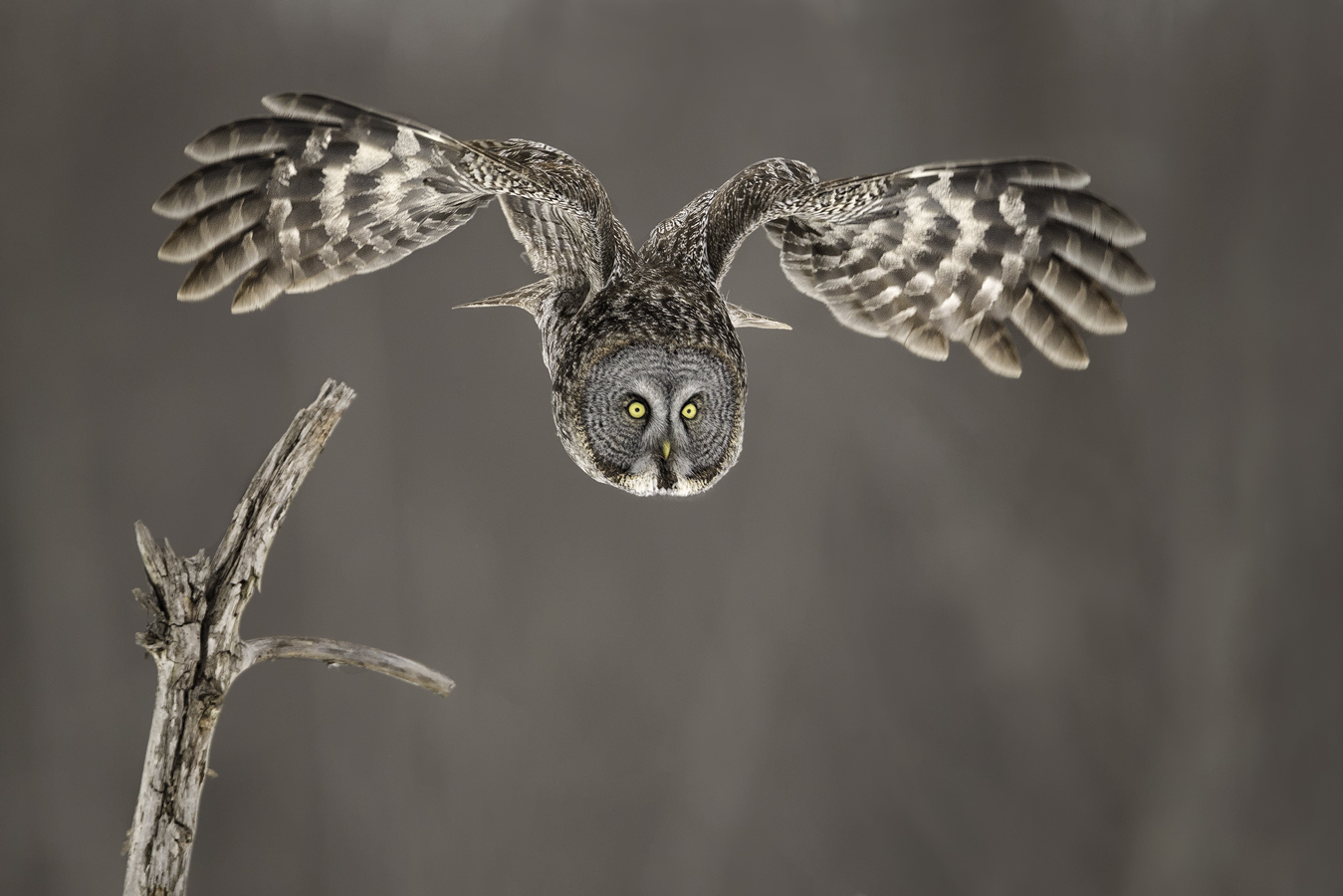 Great Grey Leaving Perch
Great Grey Leaving Perch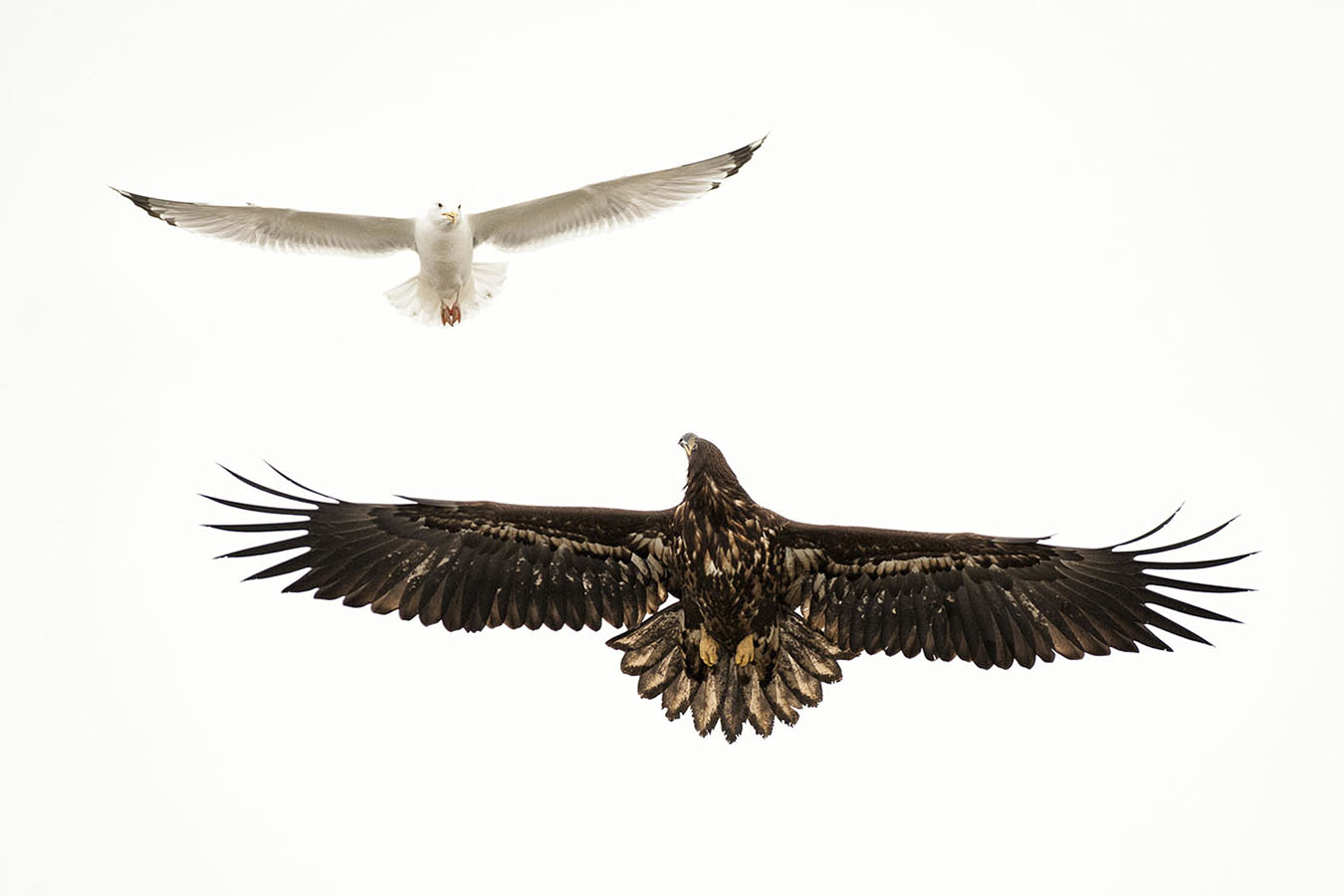 Midair Dispute
Midair Dispute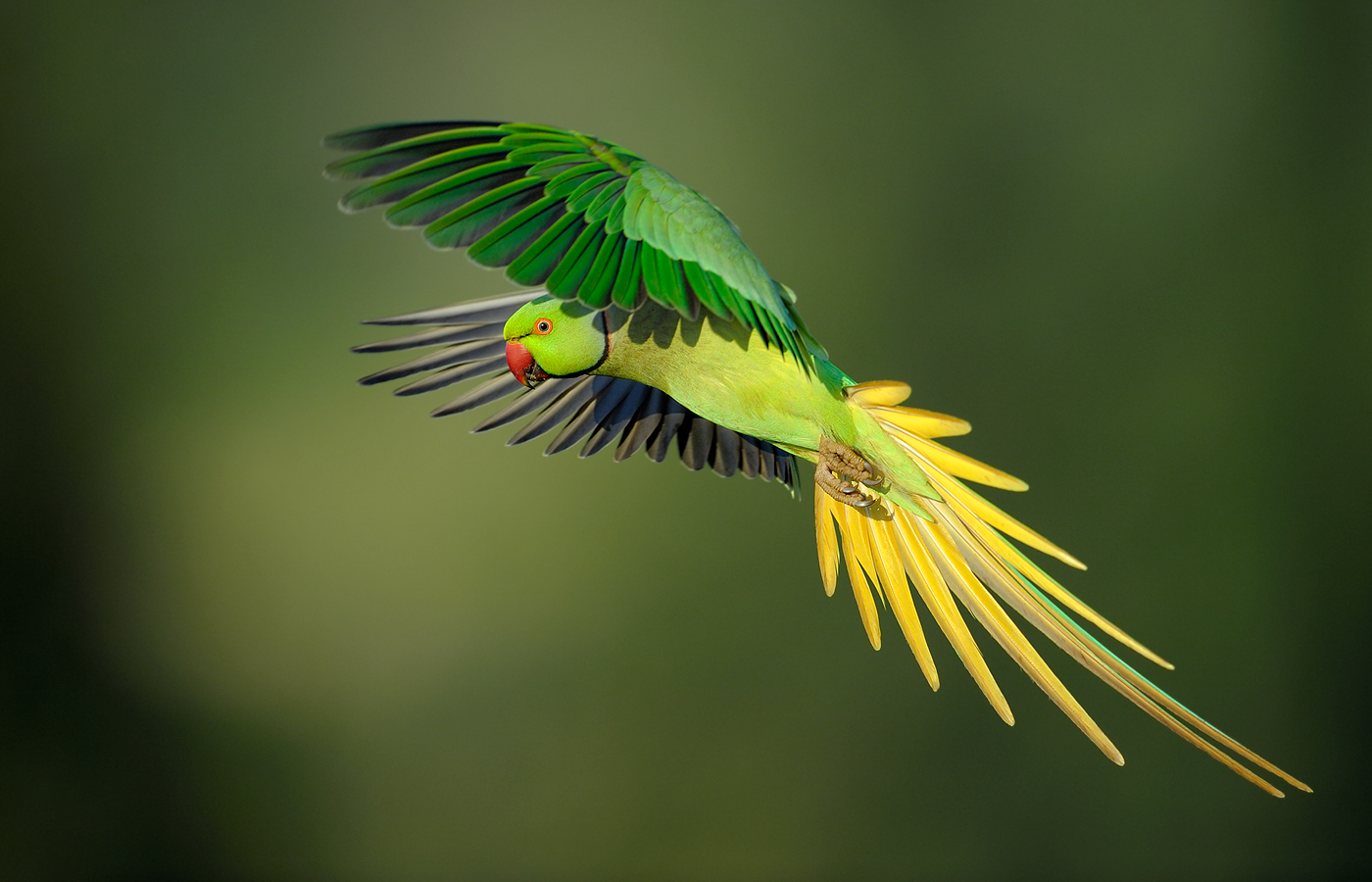 Parakeet Flight
Parakeet Flight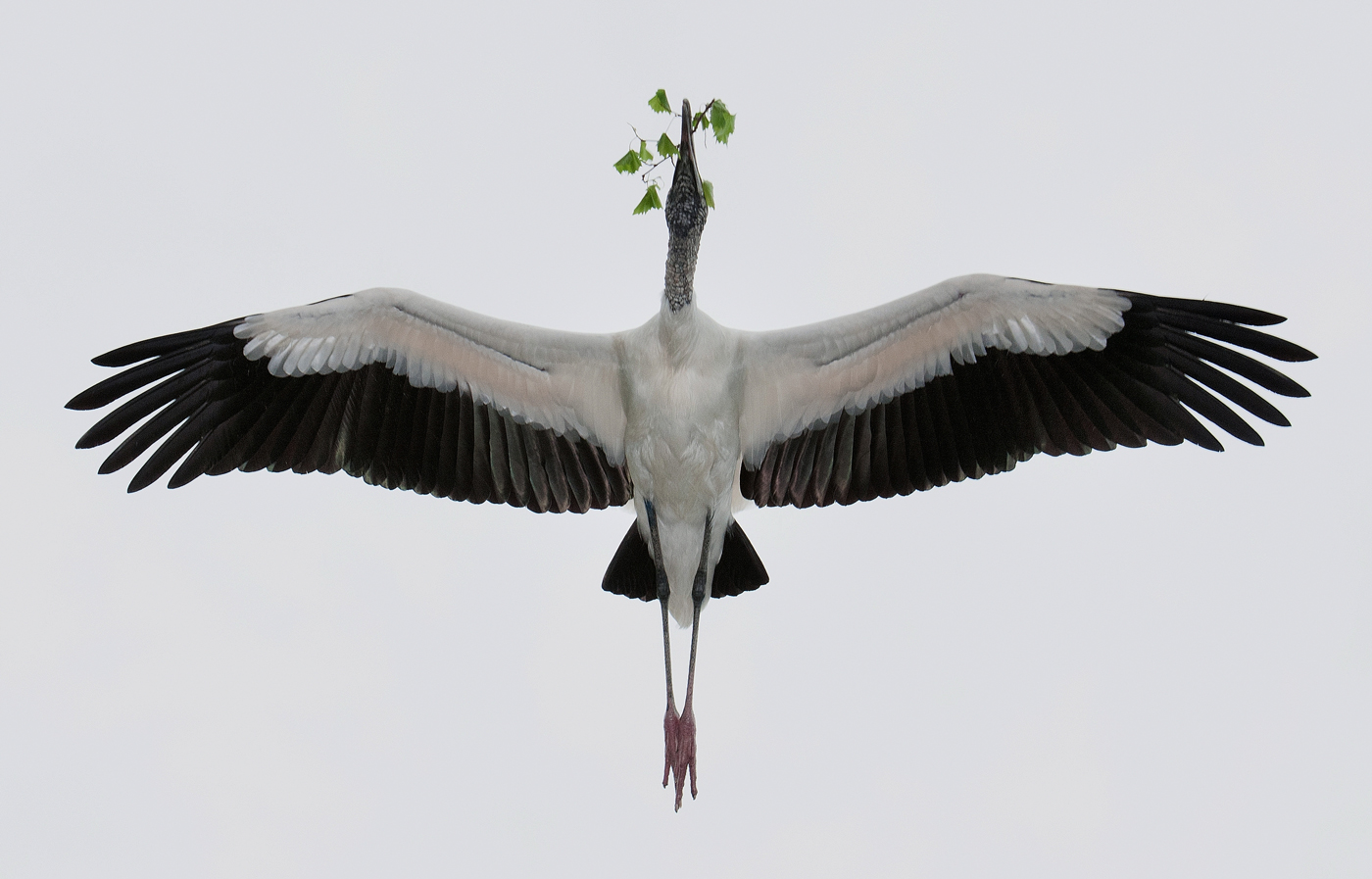 Wood Stork T-shot
Wood Stork T-shot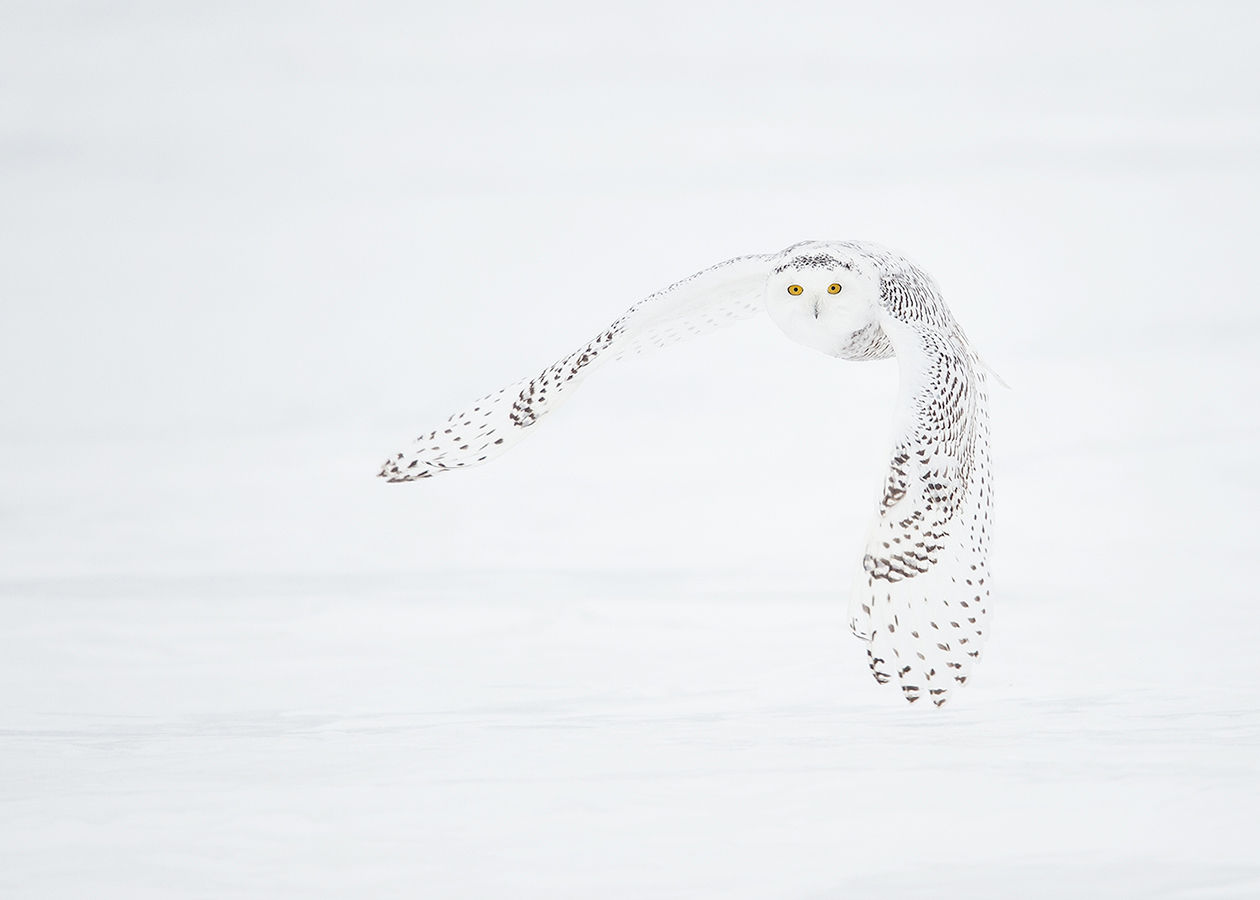 Snowy Owl on Snow
Snowy Owl on Snow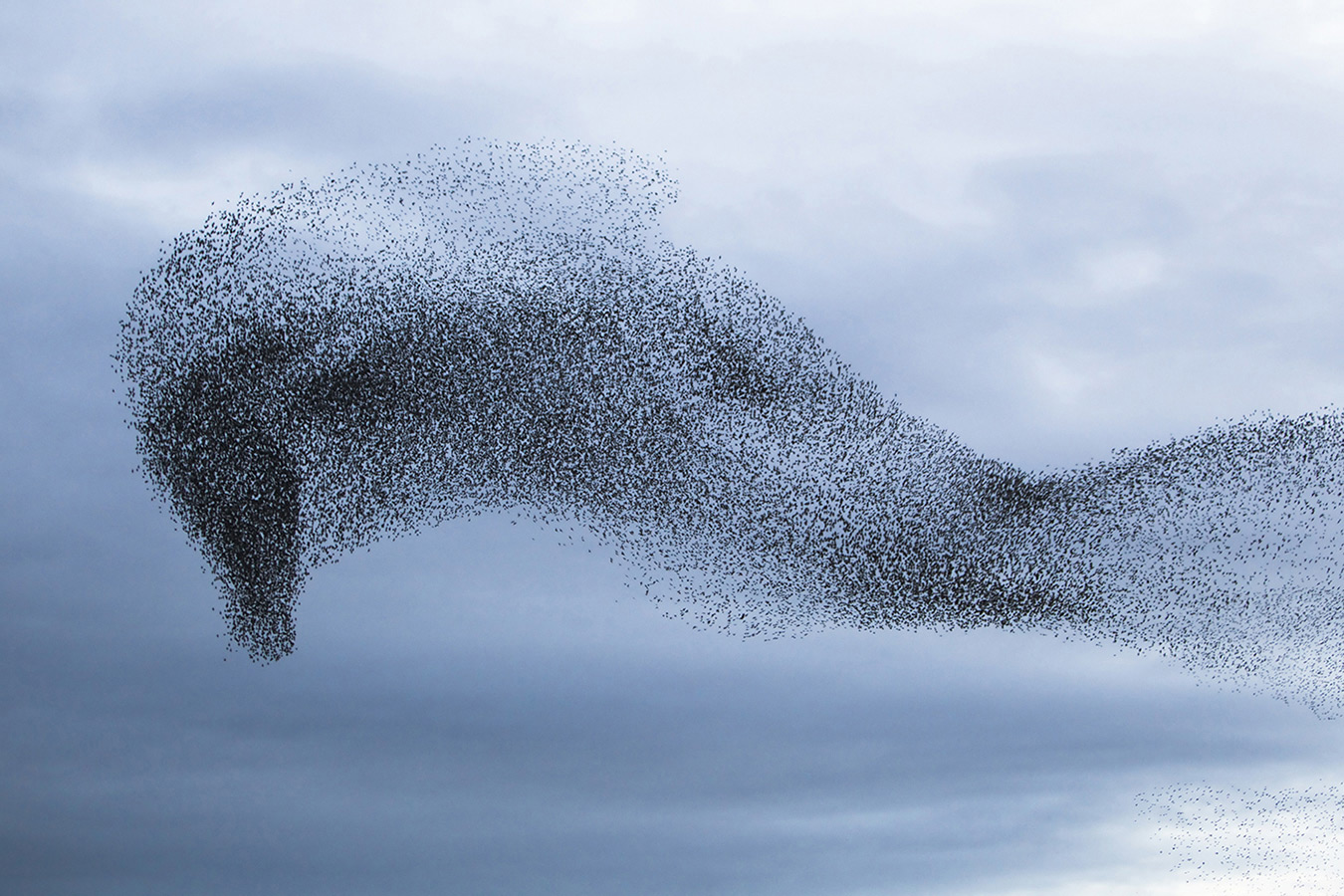 Starling Creature
Starling Creature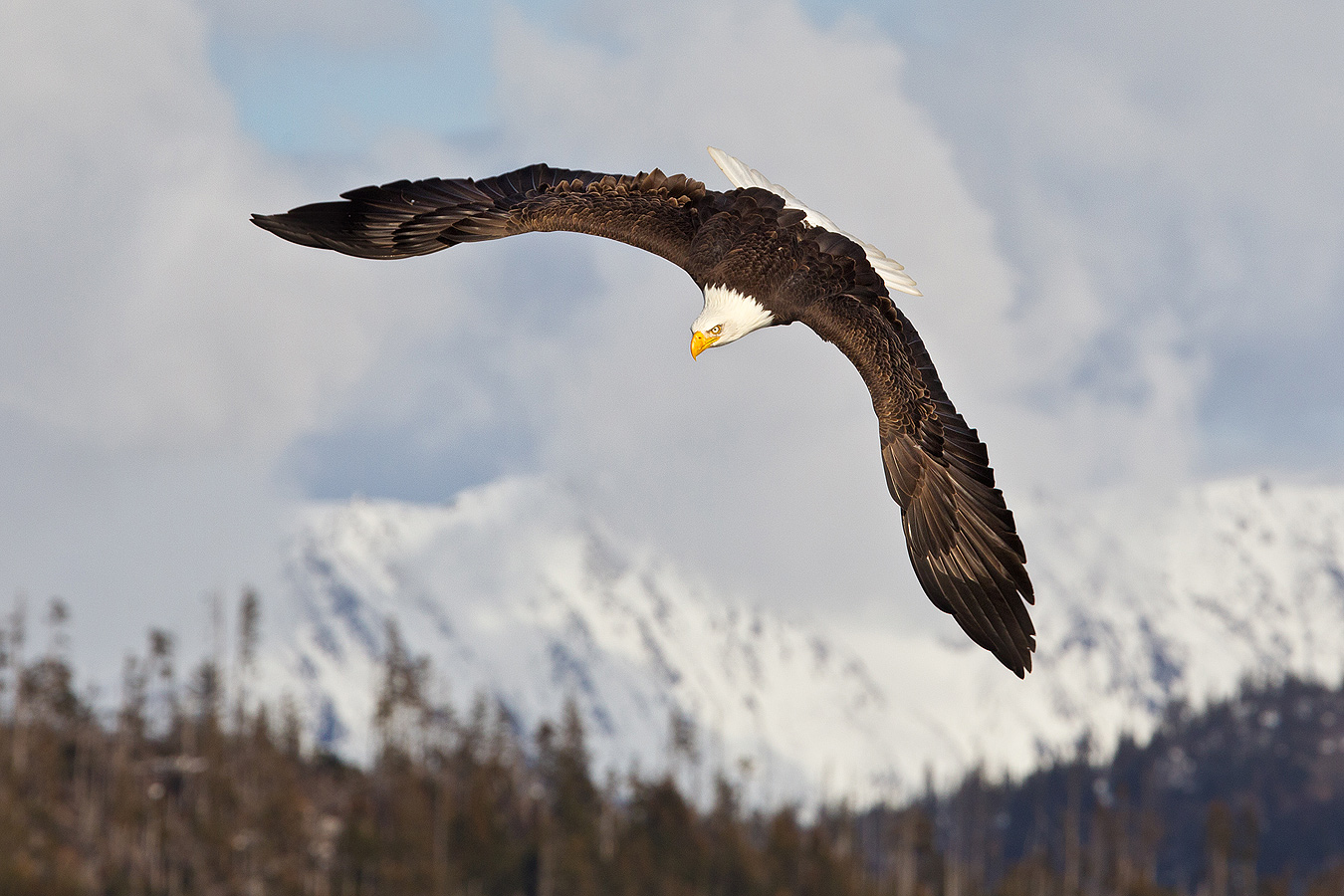 Mountain Ridge Eagle
Mountain Ridge Eagle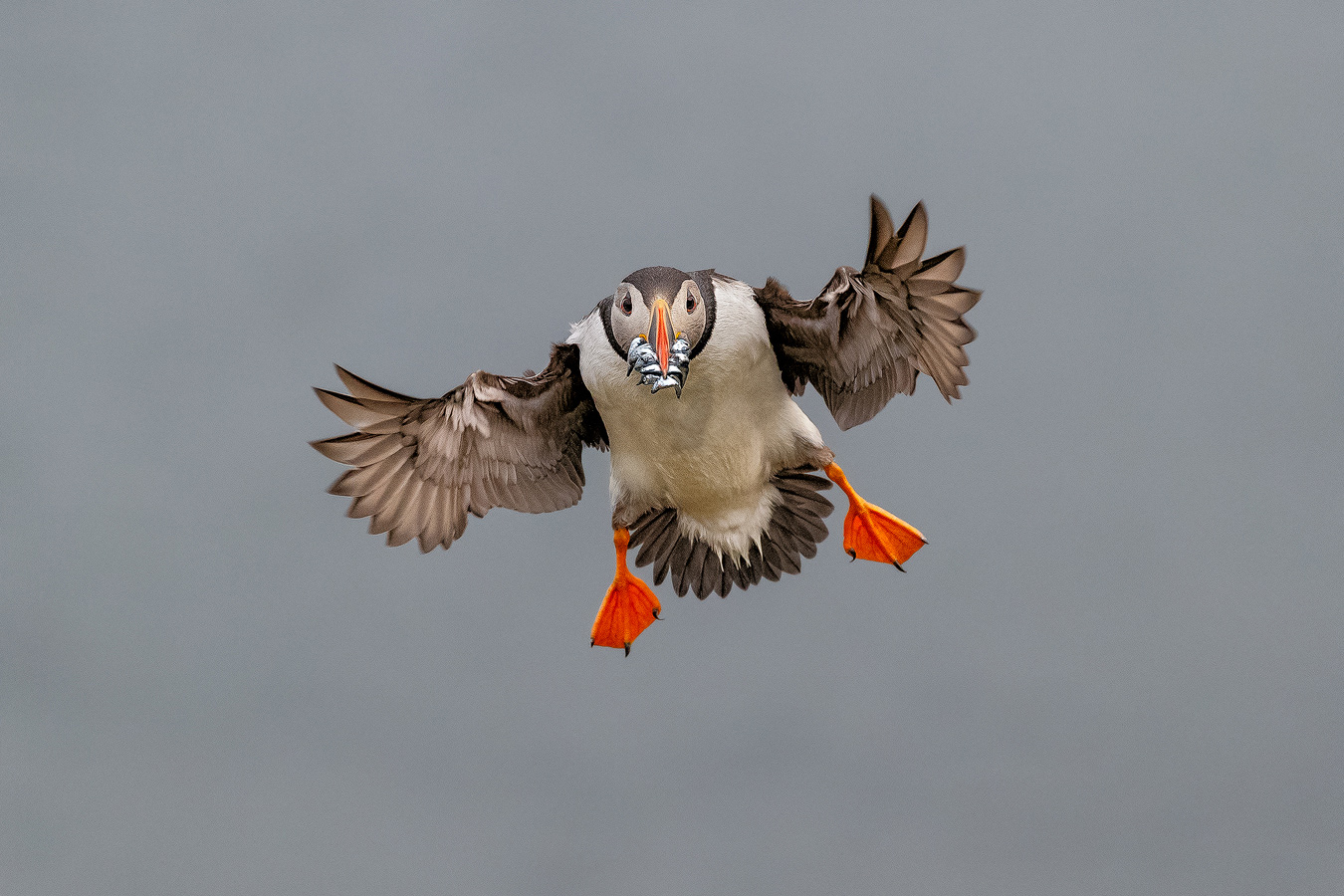 Incoming Fish-laden Puffin
Incoming Fish-laden Puffin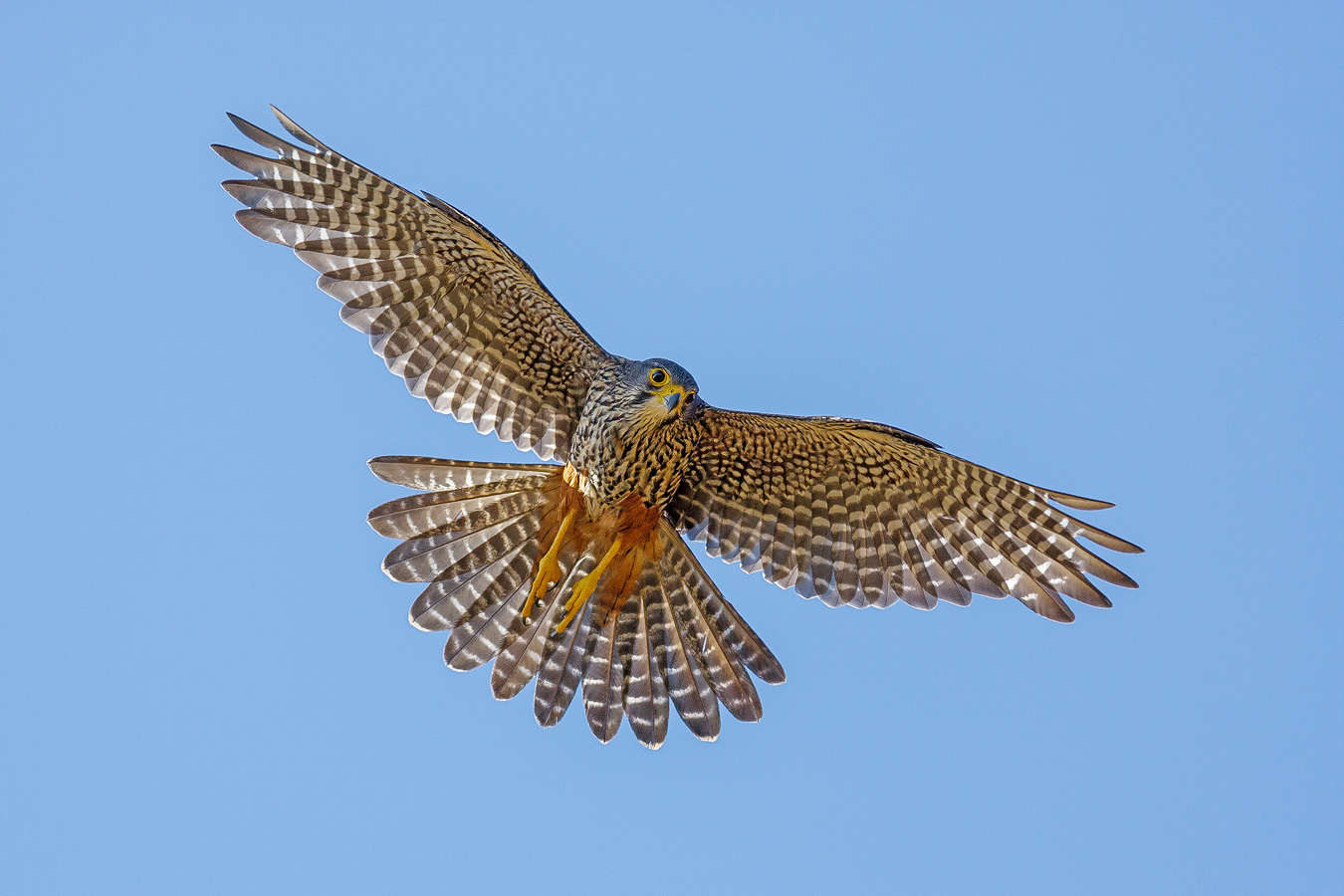 Flared Falcon
Flared Falcon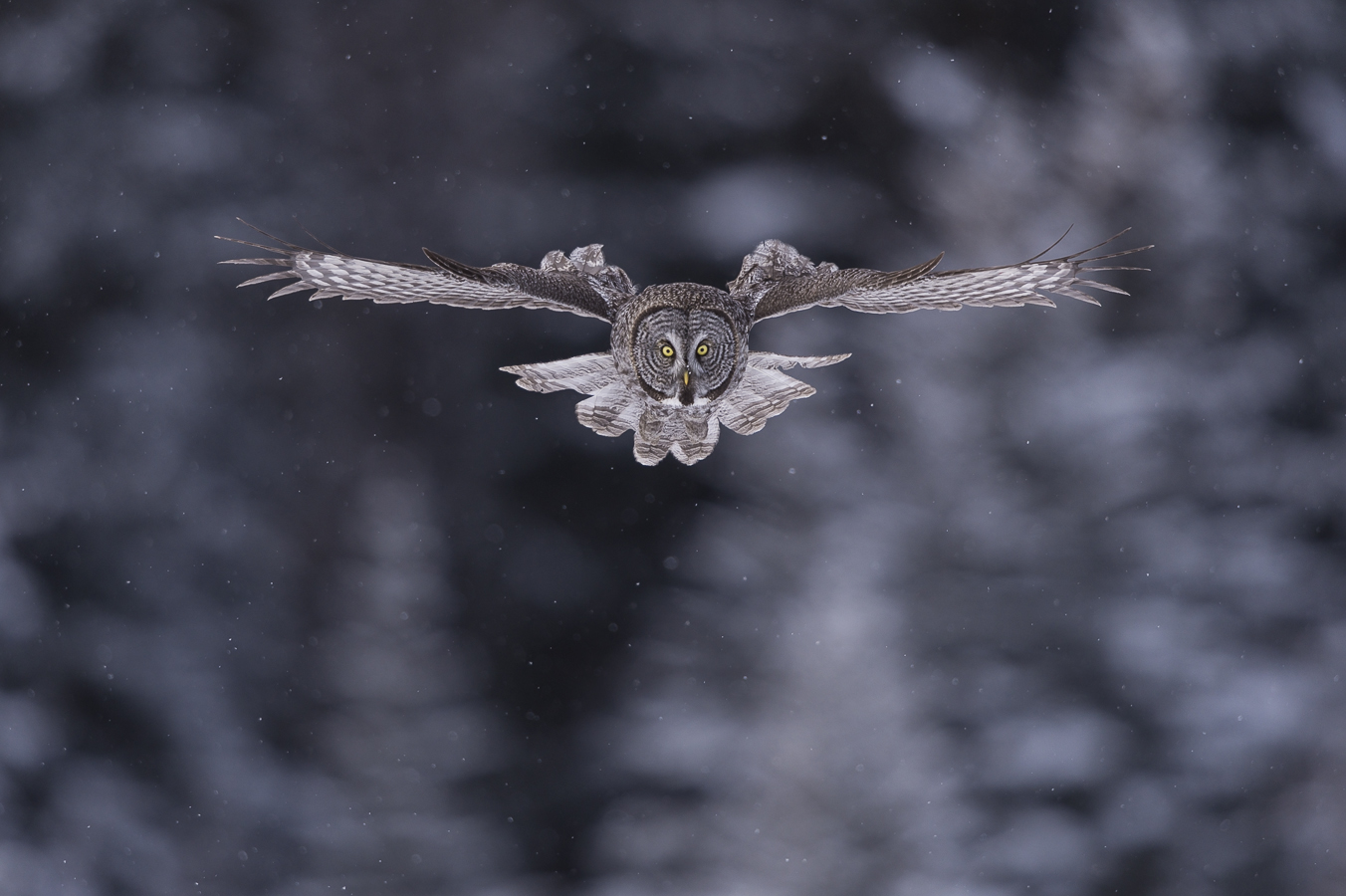 Flat Flight Great Grey
Flat Flight Great Grey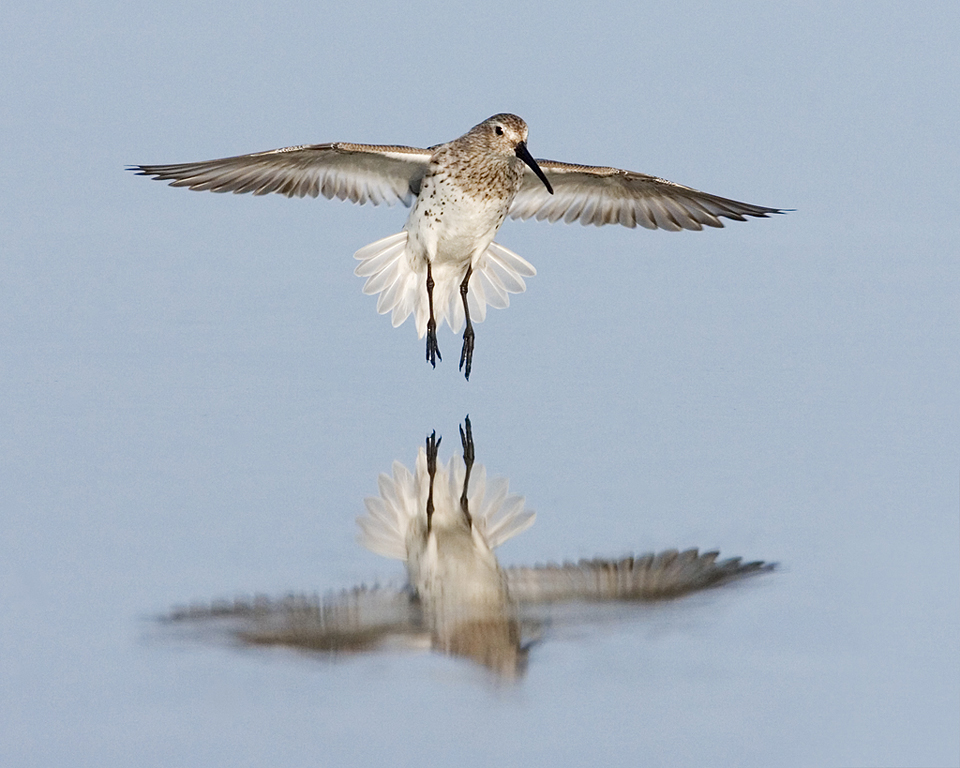 Dunlin After Bath
Dunlin After Bath
…..
Selling Your Used Photo Gear Through BIRDS AS ART
Selling your used (or like-new) photo gear through the BAA Blog or via a BAA Online Bulletin is a great idea. We charge only a 5% commission. One of the more popular used gear for sale sites charges a minimum of 20% plus assorted fees! Yikes. The minimum item price here is $500 (or less for a $25 fee). If you are interested please e-mail with the words "Items for Sale Info Request" cut and pasted into the Subject line :). Stuff that is priced fairly–I offer free pricing advise, usually sells in no time flat as did Dennis Cassidy's 500 II recently on the blog. Larry Master's 400 DO and his 800 f/5.6 sold within a week. From Larry via e-mail: Thanks for helping me sell the lenses so quickly!
A Creative Adventure/BIRDS AS ART friend Kitto Kono sold her Nikon 500 f/4 and her 400 f/2.8 VR lenses in less than 3 weeks. Janet Horton's 7D sold this week after a $100 price reduction. Denise Ippolito's 100-400 and her 100 macro sold in one day. Peter Kes sold his 70-200 f/2.8L IS II and his 400 DO through BAA in ten days. In the past two months we have sold a Canon 800, a Canon 500 II, and four 400 DO lenses and lots more. If you are interested in using our services, please e-mail.
Used Photography Gear Page
Eagle-eyed readers may have noticed that there is a link to the Used Photography Gear page on the yellow tool bar at the top of each blog page. Folks looking to buy (or to sell) can click on that tab or here. I will on occasion continue to list new gear and great buys in blog posts and in Bulletins and may on rare occasion share all the listings with you on the blog. I will strive to keep the listings current. Great news for Kitty Kono and her Nikon 400mm f/2.8; it sold yesterday! That made her 2 for 2 on selling her older Nikon super-telephotos with BAA.
Used Mongoose Package for Sale
Upgraded Mongoose M3.5 Package: $630
John Stuhlmuller is offering a used Mongoose M3.5 tripod head that has been upgraded to an M3.6 (approximate value $550). The only differences between a refurbished M3.5 and a new M3.6 is the internal finish of several parts. Otherwise, it functions as an M3.6, the head I have used and depended on for nearly a decade. The sale includes an installed Horizontal) Low Mount Arm (sells new for $90), the Integrated Flash Arm (sells new for $110), a CR-X5 plate, the low foot for the four Series II Canon Super-Telephoto lenses and teh 200-400 (sells for $122 new), a CP16 lens plate for B-tripod ring lenses like the Canon 70-200mm f/2.8L IS (sells for $75 new).
There are some minor scratches on the top of the mounting clamp. Otherwise, there are no other signs of wear and the head works perfectly. John prefers his Wimberley V2 head.
The package is valued at approximately $947. The cost of insured ground shipping to US addresses is included. Sale price: $630. Save $300+.
Contact John via e-mail. Photos available upon request.
Support the BAA Blog. Support the BAA Bulletins: Shop B&H here!
We want and need to keep providing you with the latest free information, photography and Photoshop lessons, and all manner of related information. Show your appreciation by making your purchases immediately after clicking on any of our B&H or Amazon Affiliate links in this blog post. Remember, B&H ain't just photography!
….. …..
Typos
In all blog posts and Bulletins, feel free to e-mail or to leave a comment regarding any typos, wrong words, misspellings, omissions, or grammatical errors. Just be right. 🙂