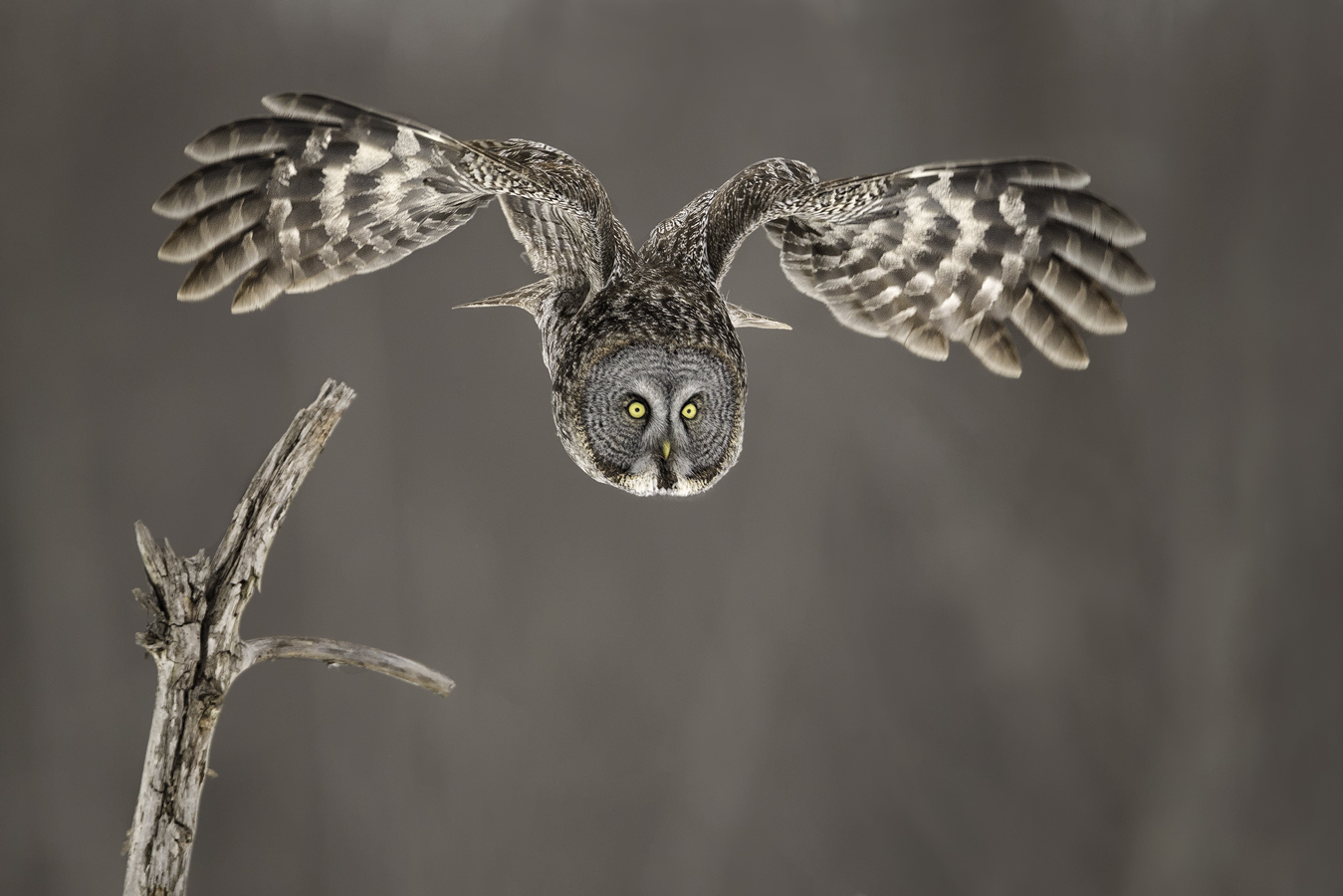 First Place: Great Grey Leaving Perch/34 points
Great Grey Leaving Perch
Congratulations to Pierre Giard.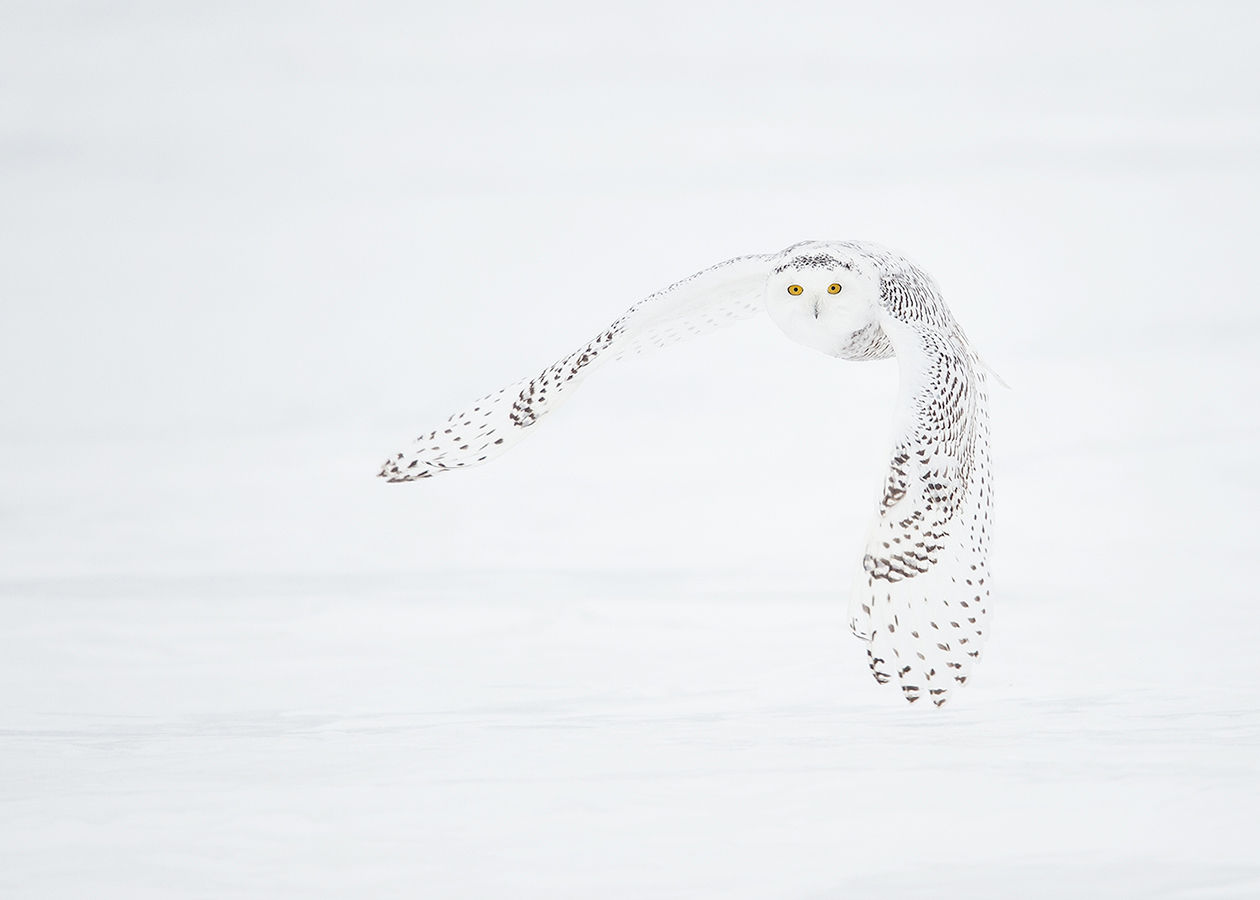 Second Place: Snowy Owl on Snow/30 points
Snowy Owl on Snow
Congratulations to Jory_Griesman.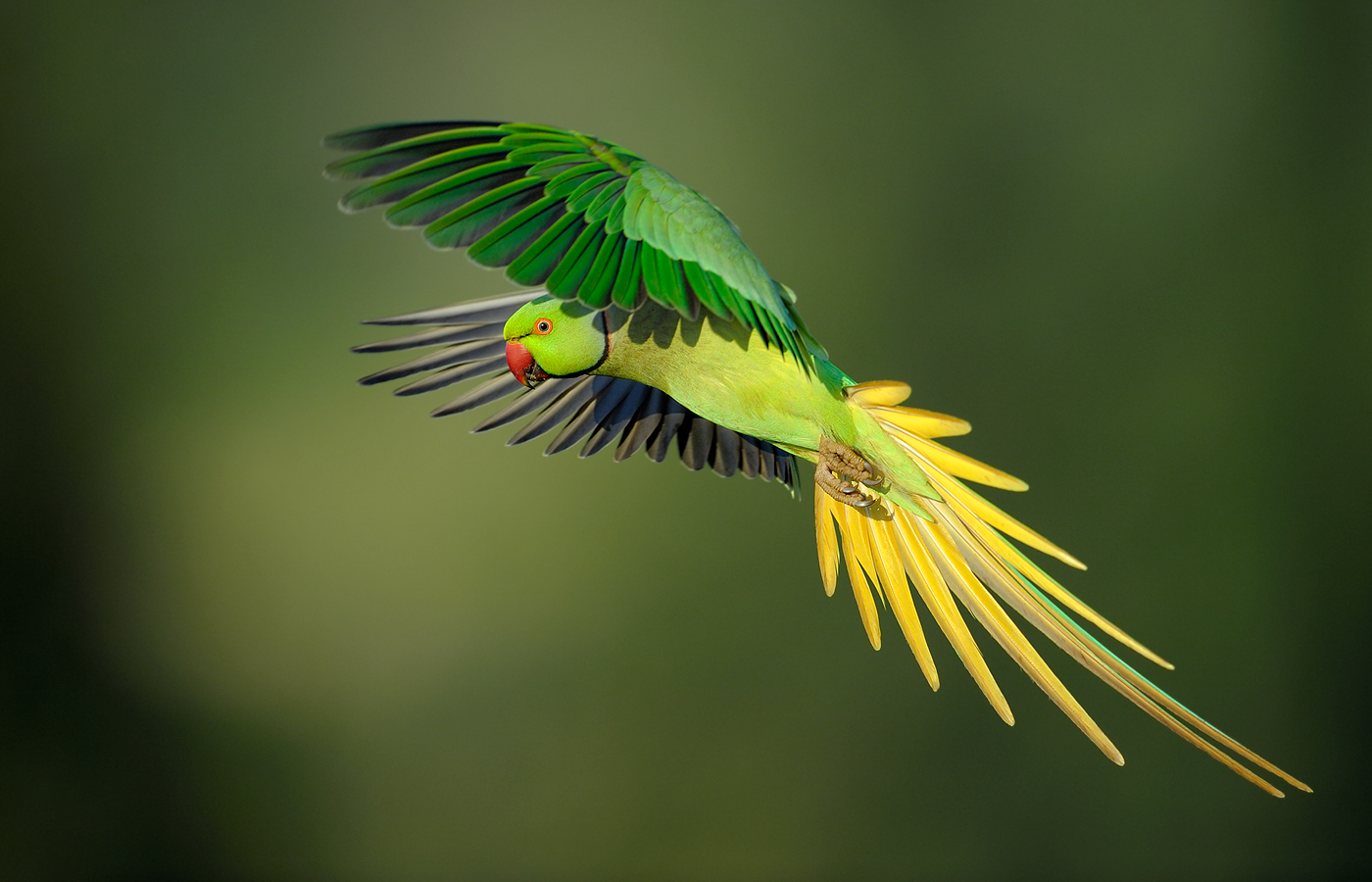 Third Place: Parakeet Flight/29 points
Parakeet Flight
Congratulations to Vladimir Michael Kogan.
Flight Category Prizes
Thanks a stack to our great sponsors. Please note that prizes will not be sent until all of the category winners and the Grand Prize winner have been announced. That should be in less than 2 weeks.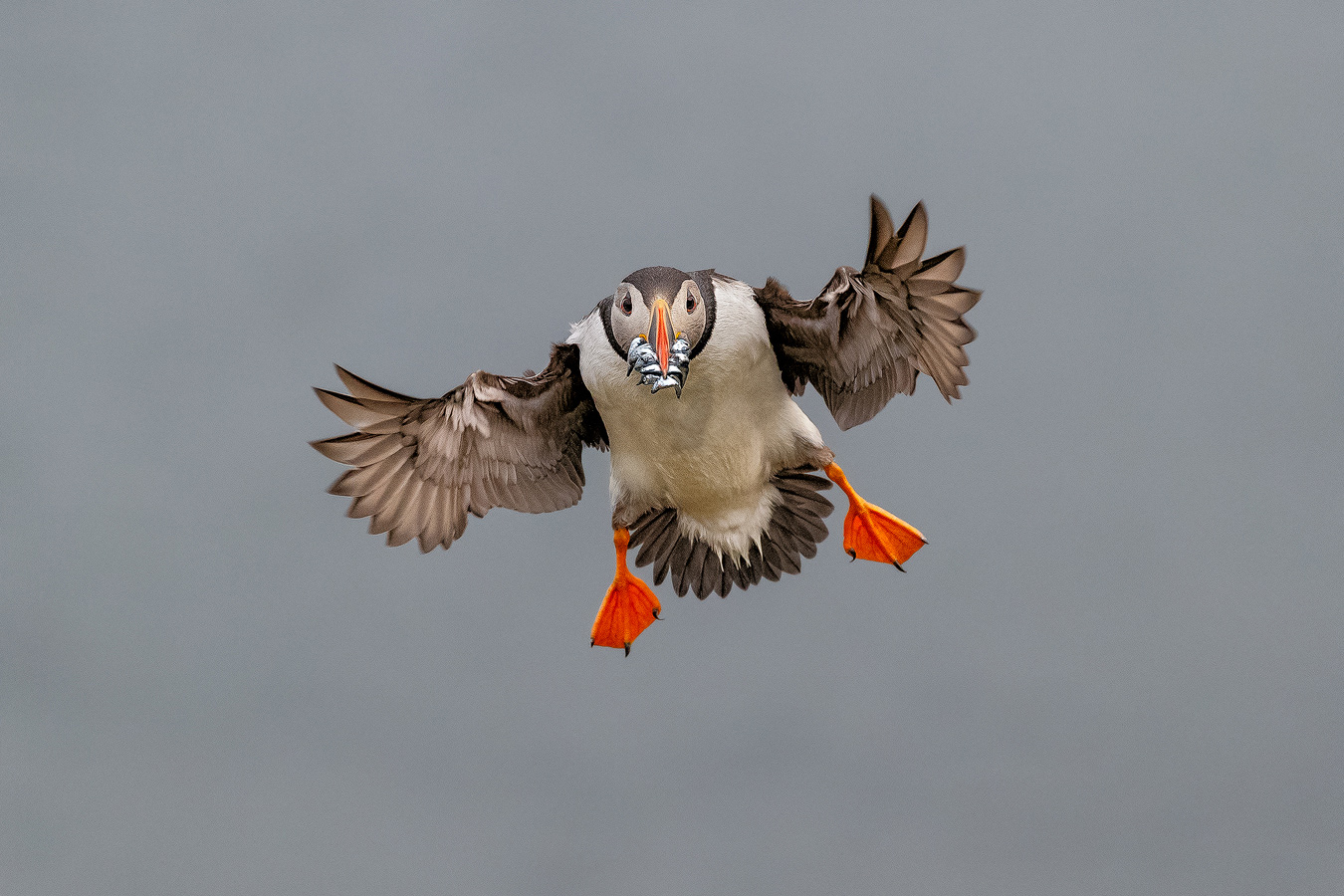 First Runner-up: Incoming Fish-laden Puffin/27 points
Incoming Fish-laden Puffin
Congratulations to Andy Trowbridge.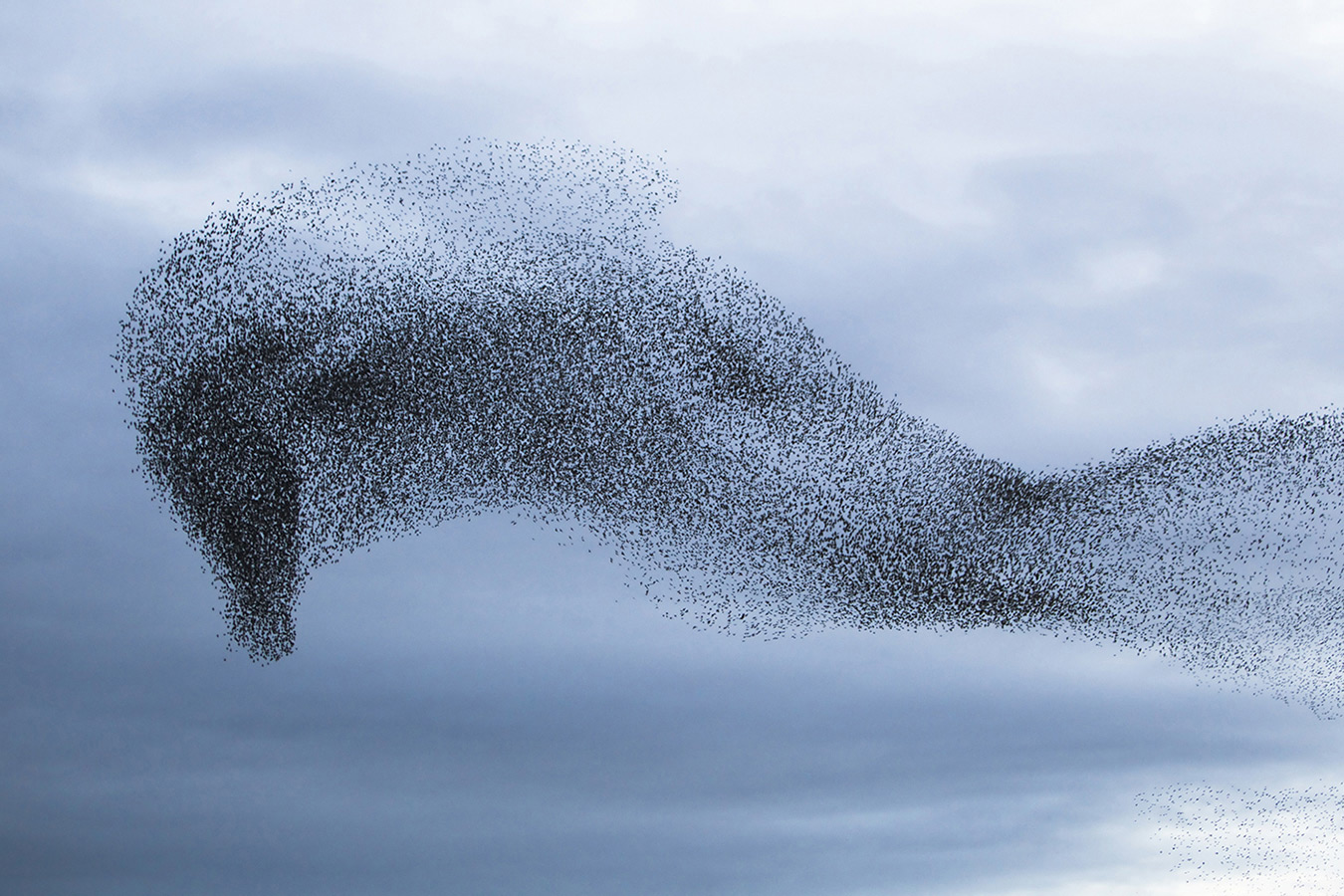 Second Runner-up: Starling Creature/26 points
Starling Creature
Congratulations to Bill Coster.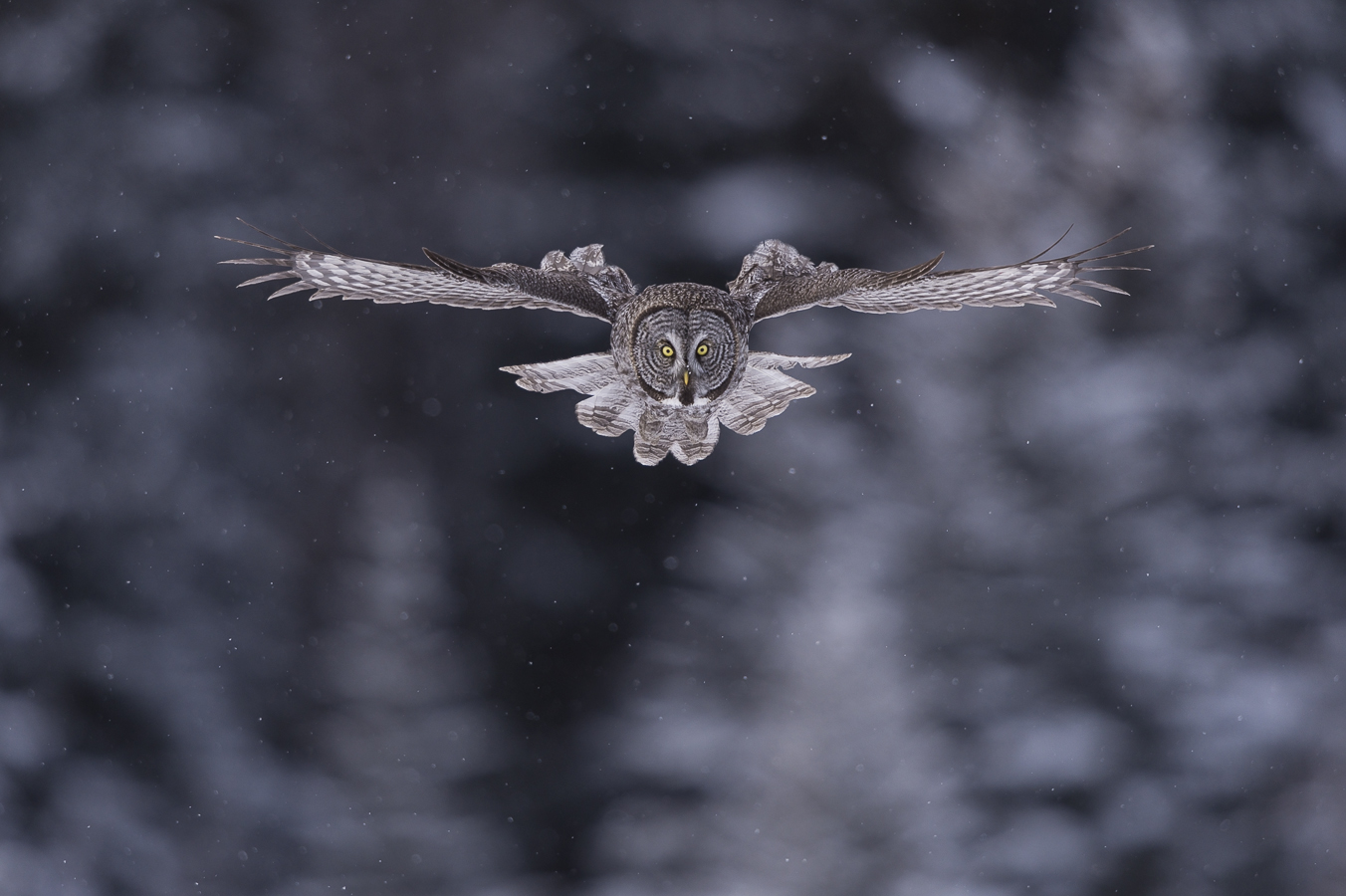 Third Runner-up (tie): Flat Flight Great Grey/24 points
Flat Flight Great Grey
Congratulations to Steve Mattheis.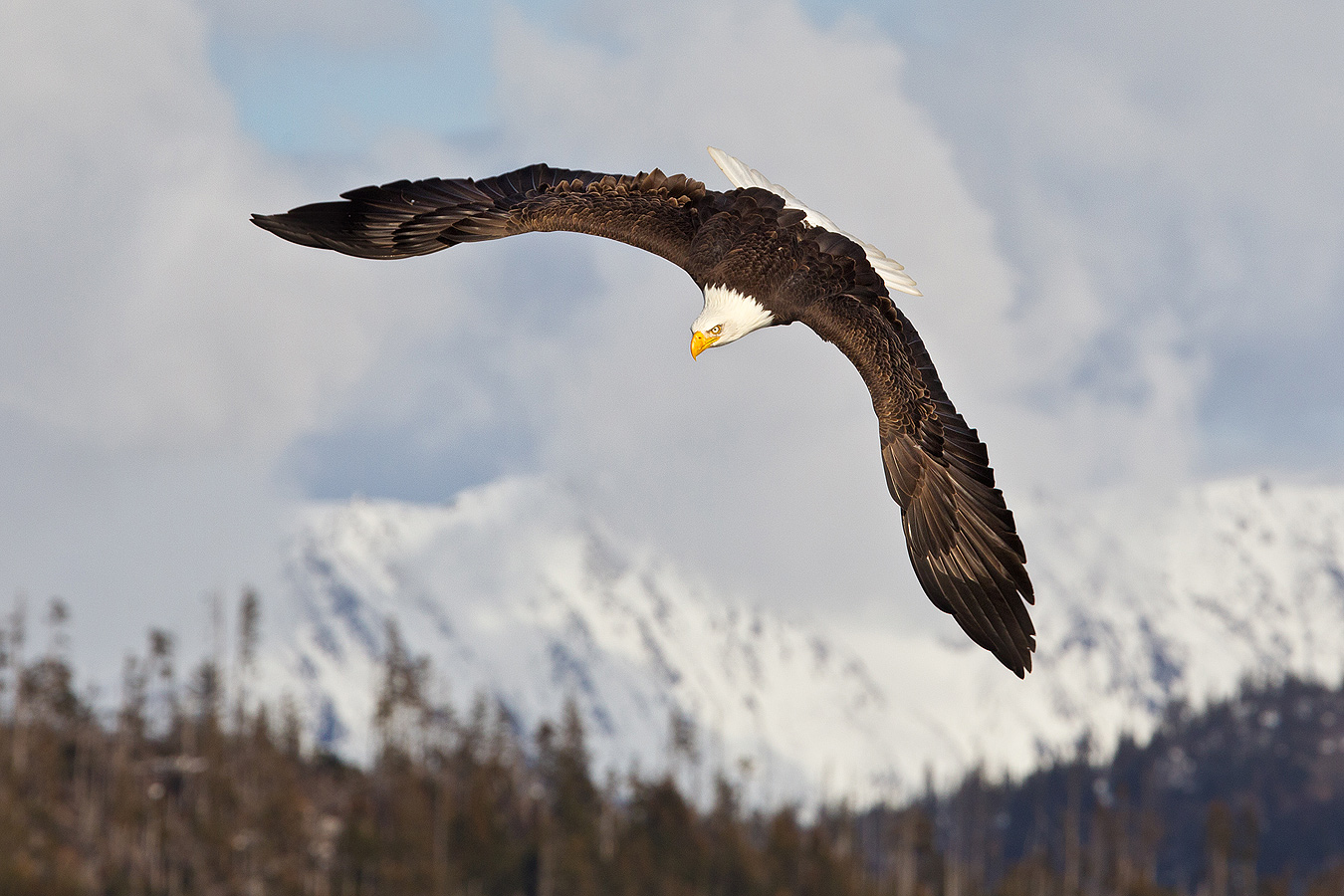 Third Runner-up (tie): Mountain Ridge Eagle/24 points
Mountain Ridge Eagle
Congratulations to Clemens Van der Werf.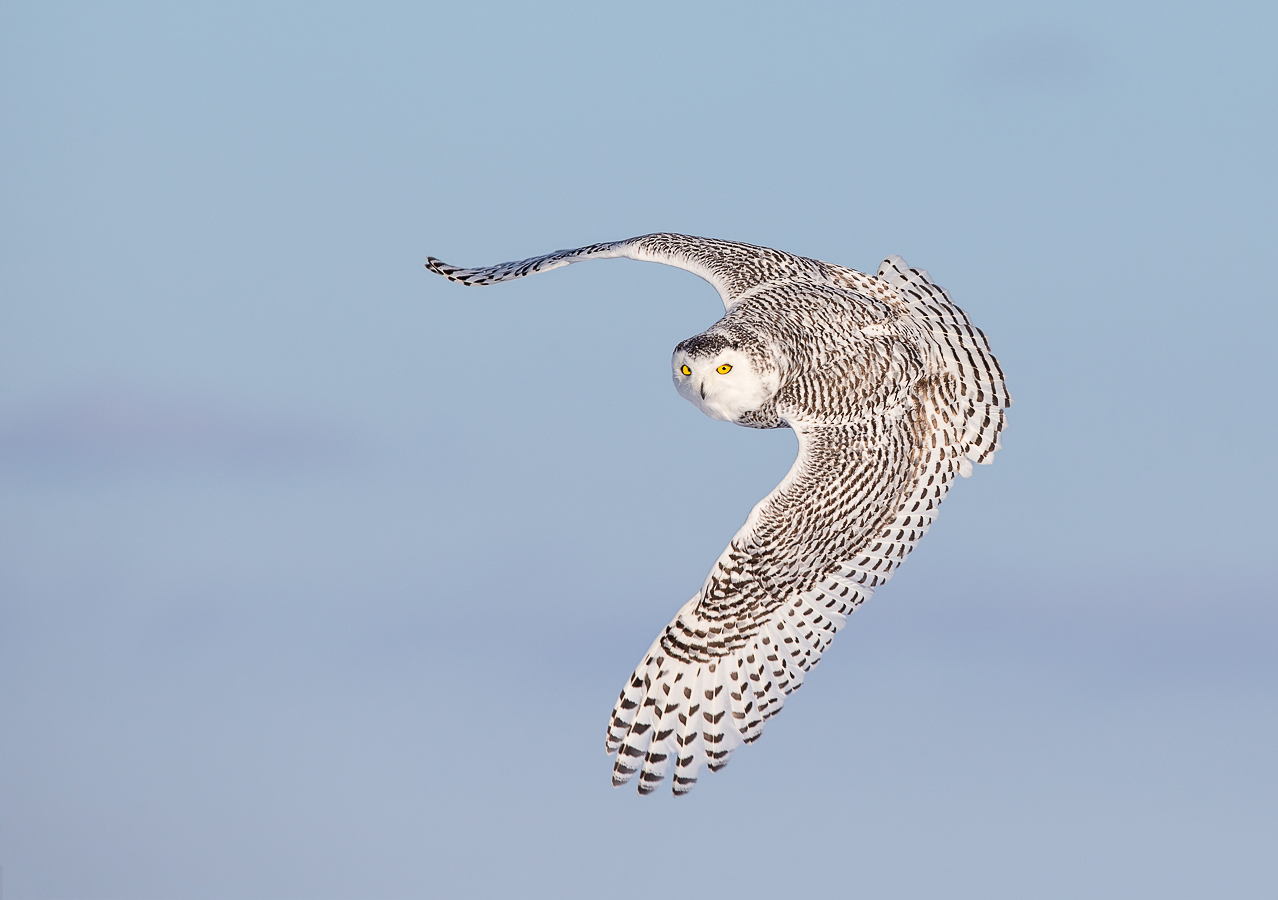 Fifth Runner-up (tie): Blue Sky Snowy Owl/23 points
Blue Sky Snowy Owl
Congratulations to Gail Bisson.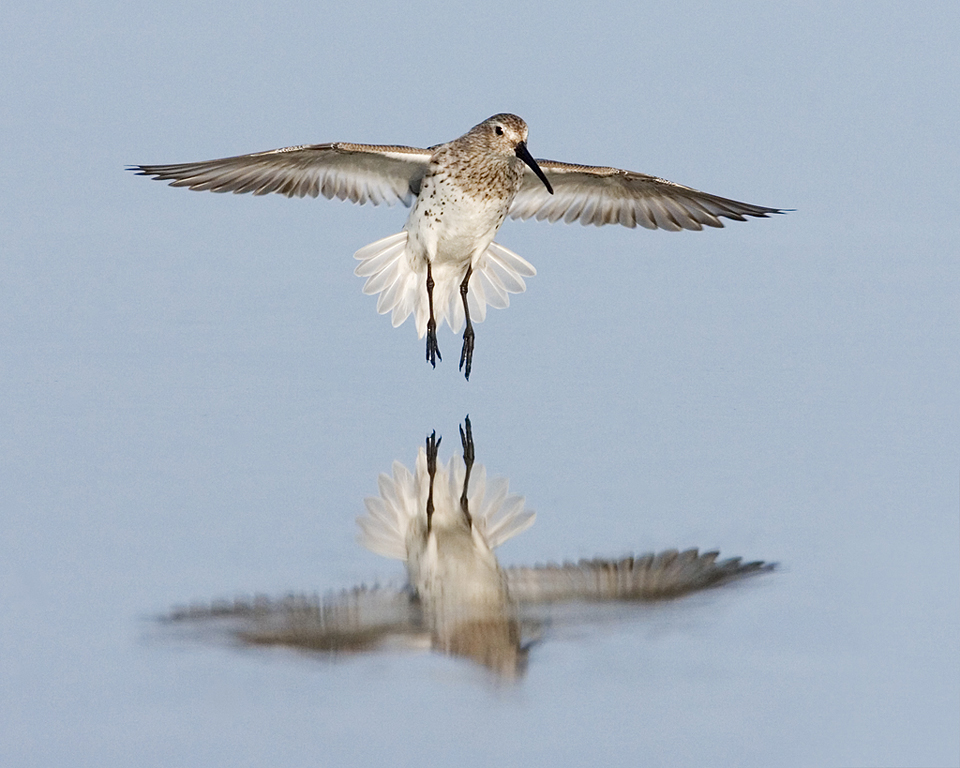 Fifth Runner-up (tie): Dunlin After Bath/23 points
Dunlin After Bath
Congratulations to Mike Landwehr.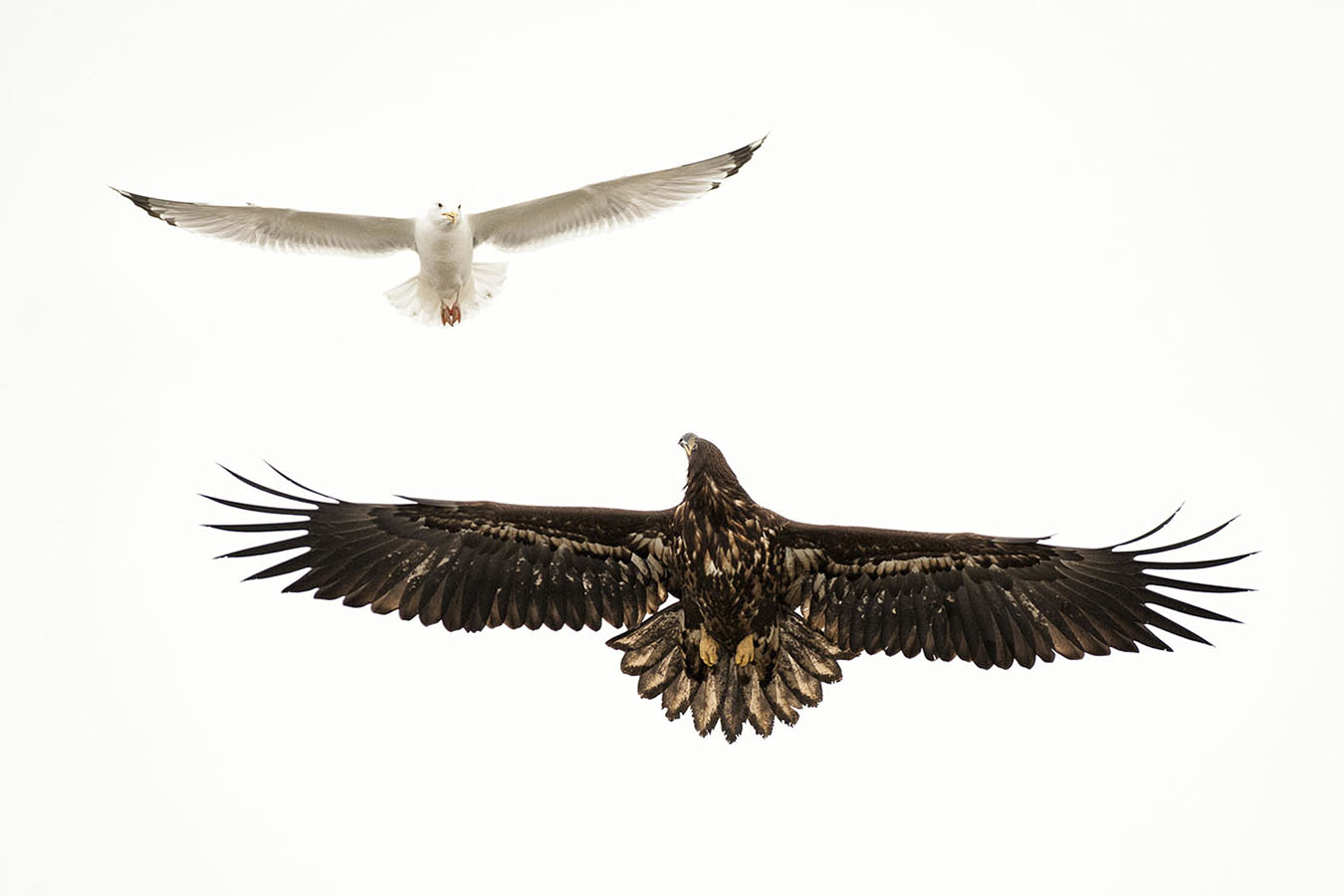 10th place: Midair Dispute/22 points
Midair Dispute
Congratulations to Bence Mate.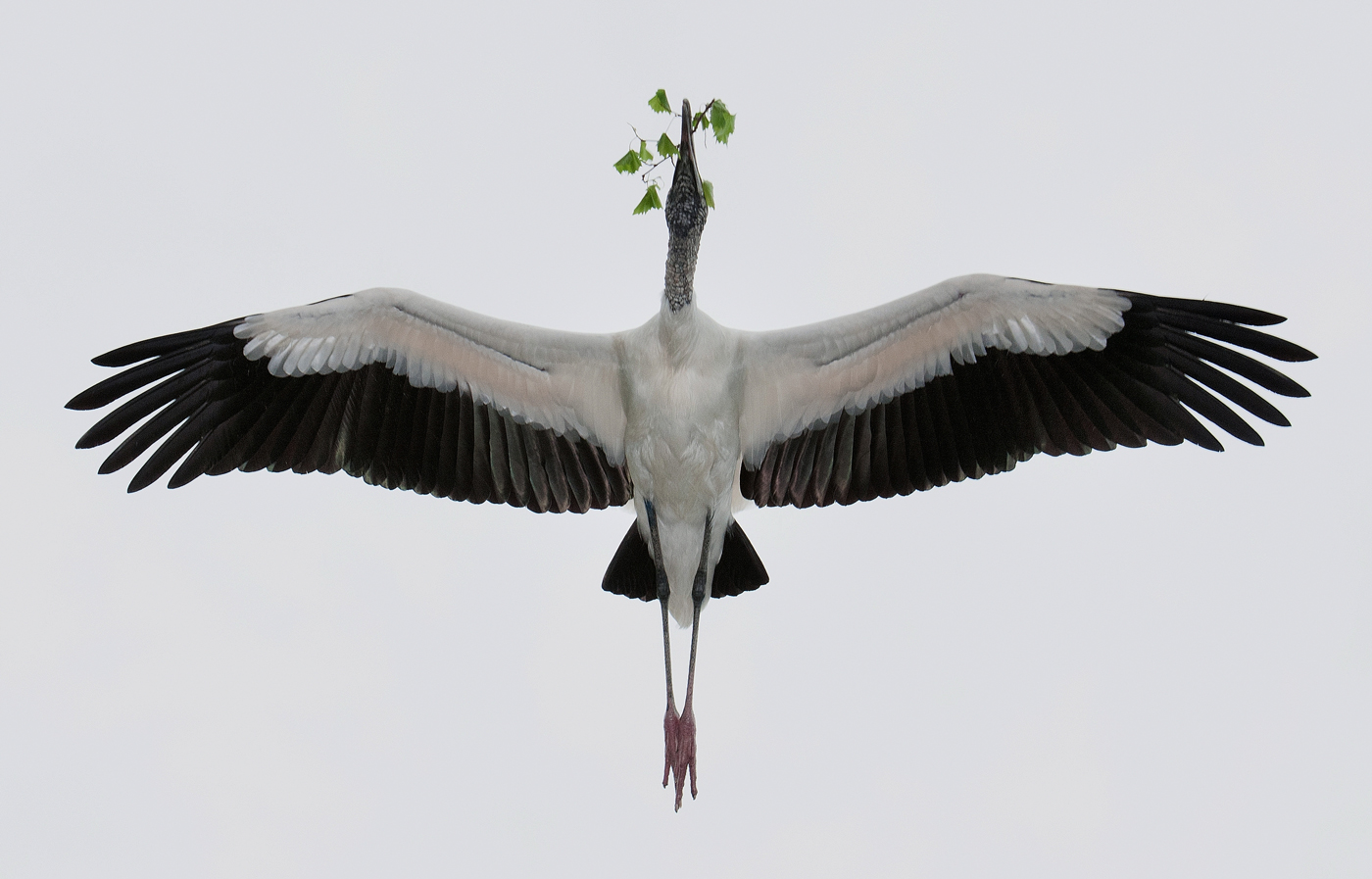 11th place (tie): Wood Stork T-shot/20 points
Wood Stork T-shot
Congratulations to Dave Klein.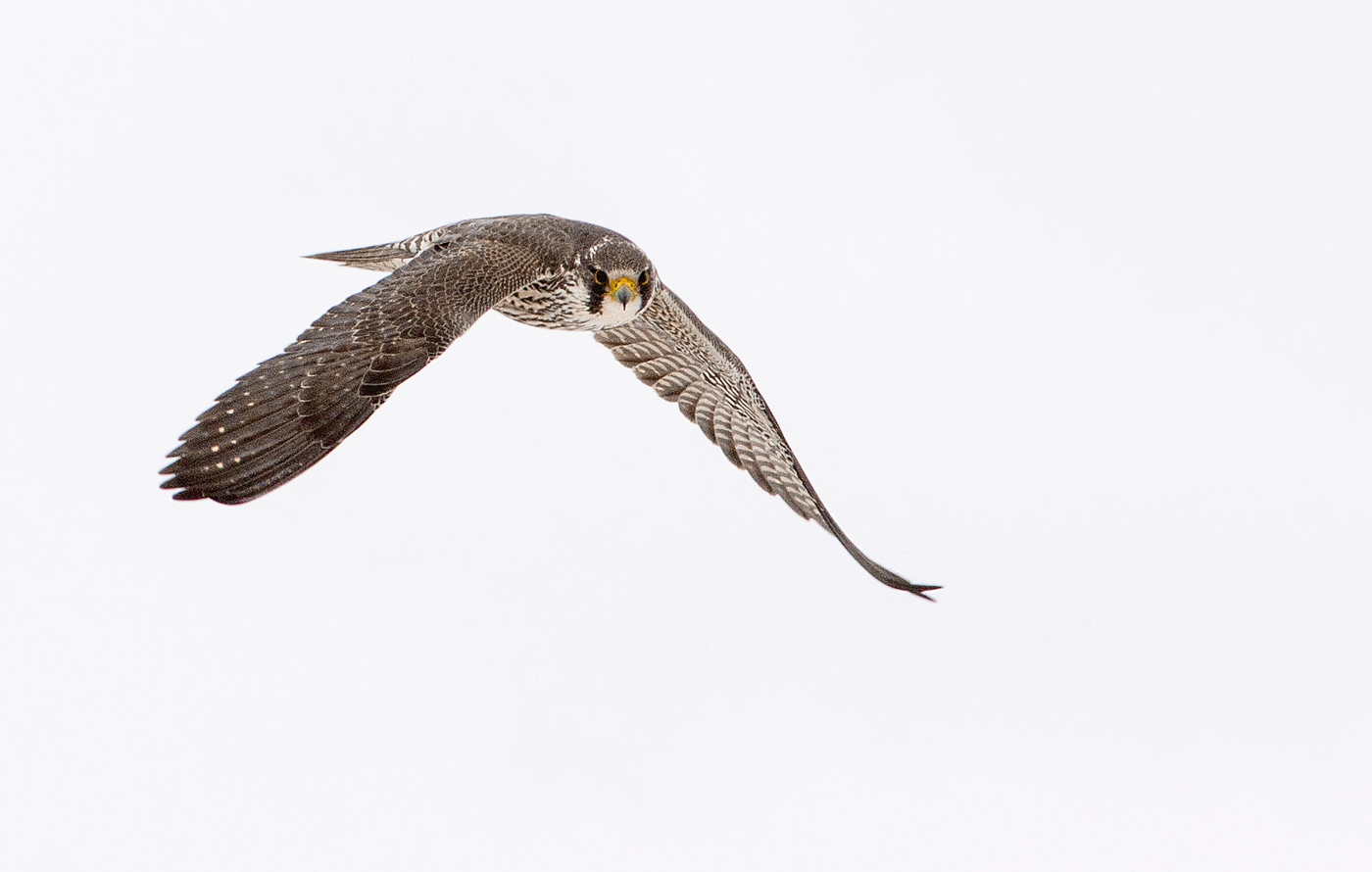 11th place (tie):White Sky Peregrine/20 points
White Sky Peregrine
Congratulations to Karen Maloy.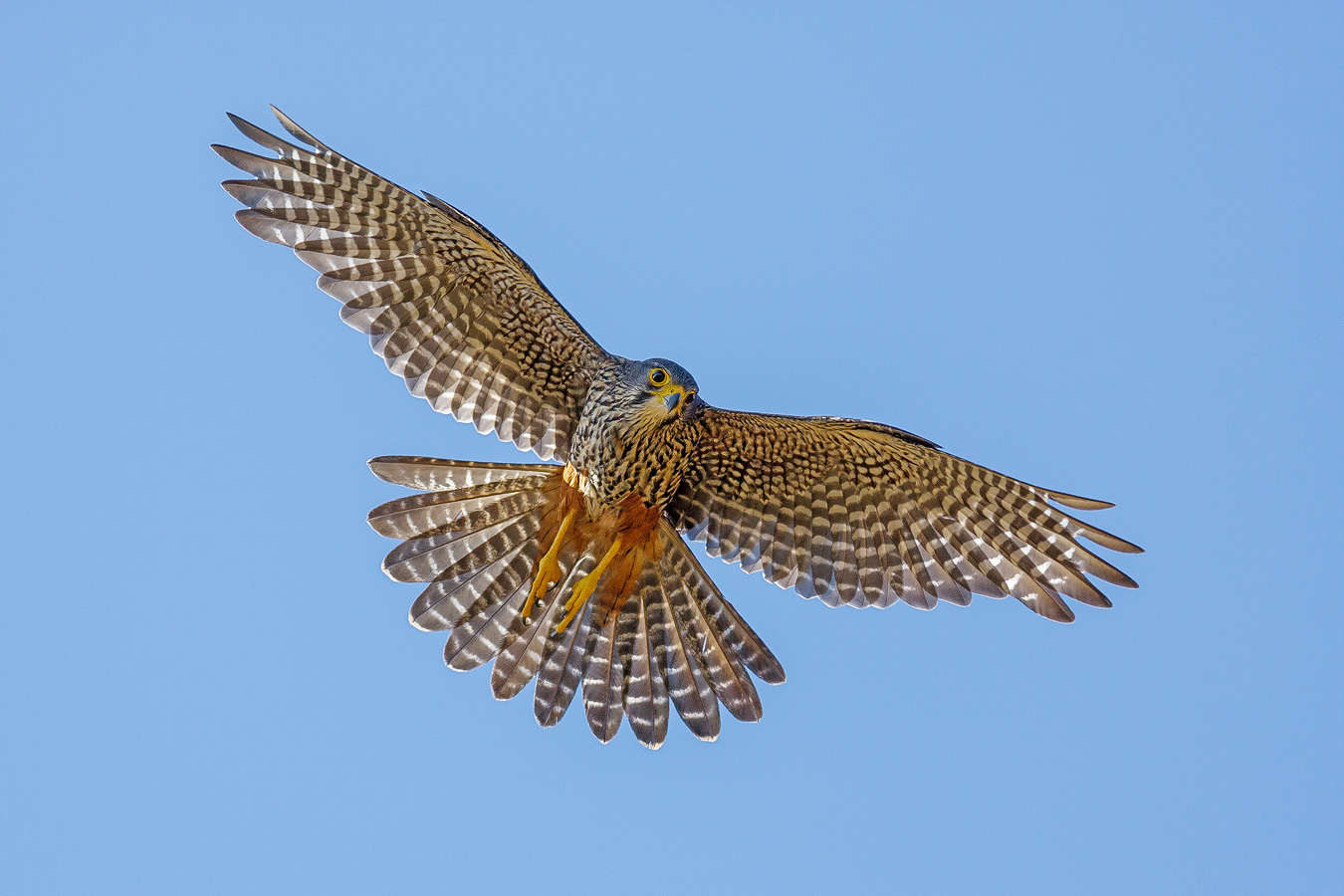 13th place: Flared Falcon/19 points
Flared Falcon
Congratulations to Andy Trowbridge.
…..
Stuff
Getting even a single image to the final round of judging in any category is a huge accomplishment. All of the photographs in the Flight category finals were killer good. I'd be proud to have created each of them. Congrats again to all the winning and honored photographers. To the public voters: for what it's worth: I loved the Razorbill creation 🙂
Thanks to all the readers who voted. And thanks again to our sponsors and to the panel of judges. Special thanks to Denise Ippolito and Peter Kes who helped me with the early rounds of judging. Please feel free to comment on the any of the images or to analyze and compare the judging; please remember that judging any contest or voting on the images is purely subjective.
The Public Vote
1-Parakeet Flight: 113 points.
2-Great Grey Leaving Perch: 90 points.
3-Incoming Fish-laden Puffin: 82 points.
4-Dunlin After Bath: 71 points.
5-Flared Falcon: 57 points.
6-Starling Creature: 45 points.
7-Snowy Owl on Snow: 27 points.
8-(tie)-Blue Sky Snowy Owl: 24 points.
9-tie)-Midair Dispute: 24 points.
10:Wood Stork T-shot: 18 points.
11-Mountain Ridge Eagle: 17 points.
12-Flat Flight Great Grey: 13
13-White Sky Peregrine: 4
Just for the record books, I love, love, love White Sky Peregrine….
Nickerson Baby Beach-nesting Birds IPT: 3-Full Days/July 15-17, 2014: $1199. Introductory meet and greet: 8pm, Monday, July 14, 2014. Co-leaders Arthur Morris and Denise Ippolito
Greg Gulbransen is very much looking to this IPT. Join us on Long Island, NY next summer to photograph Black Skimmers, Common Terns with chicks, American Oystercatcher families, and possibly some just-hatched Black Skimmer chicks. Things are looking great. The opportunities will include chances to photograph a variety of breeding behaviors including courtship feeding, display flight and combat, and copulations. Car-pooling is recommended; if we opt to return to the beach before 5pm there is a $30/vehicle parking fee that is not included so it is best to share that expense. Parking in the morning is free.
A $499 non-refundable deposit is required to hold your slot for this IPT. Your balance is due 4 months before the date of the IPT and is also non-refundable. If the trip fills, we will be glad to apply a credit applicable to a future IPT for the full amount less a $100 processing fee. If we do not receive your check for the balance on or before the due date we will try to fill your spot from the waiting list. If your spot is filled, you will lose your deposit. If not, you can secure your spot by paying your balance.
Please print, complete, and sign the form that is linked to here and shoot it to us along with your deposit check (made out to "Arthur Morris.") Though we prefer a check, you can also leave your deposit with a credit card by calling the office at 863-692-0906. If you register by phone, please print, complete and sign the form as noted above and either mail it to us or e-mail the scan.
If you have any questions, please feel free to contact me via e-mail
Selling Your Used Photo Gear Through BIRDS AS ART
Selling your used (or like-new) photo gear through the BAA Blog or via a BAA Online Bulletin is a great idea. We charge only a 5% commission. One of the more popular used gear for sale sites charges a minimum of 20% plus assorted fees! Yikes. The minimum item price here is $500 (or less for a $25 fee). If you are interested please e-mail with the words Items for Sale Info Request cut and pasted into the Subject line :). Stuff that is priced fairly–I offer free pricing advise, usually sells in no time flat as did Dennis Cassidy's 500 II recently on the blog. Larry Master's 400 DO and his 800 f/5.6 sold within a week. From Larry via e-mail: Thanks for helping me sell the lenses so quickly!
A Creative Adventure/BIRDS AS ART friend Kitto Kono sold her Nikon 500 to a Blog subscriber in less than a week. Janet Horton's 7D sold this week after a $100 price reduction. Denise Ippolito's 100-400 and her 100 macro sold in one day. Peter Kes sold his 70-200 f/2.8L IS II and his 400 DO through BAA in ten days. In the past two months we have sold a Canon 800, a Canon 500 II, 3 400 DO lenses, a Nikon 500mm, and lots more. If you are interested in using our services, please e-mail.
Used Photography Gear Page
Eagle-eyed readers may have noticed that there is a link to the Used Photography Gear page on the yellow tool bar at the top of each blog page. Folks looking to buy (or to sell) can click on that tab or here. I will on occasion continue to list new gear and great buys in blog posts and in Bulletins and may on rare occasion share all the listings with you on the blog. I will strive to keep the listings current. Great news for Kitty Kono and her Nikon 400mm f/2.8: it sold recently! That made her 2 for 2 on selling her older Nikon super-telephotos with BAA.
Brand New Listing (5/28/14): Canon 400 DO IS USM Lens
Bill Fraser is offering a used Canon 400 DO IS USM lens in very good + condition with a few expected small scratches on the lens body and hood for $4199. The sale includes the lens trunk and the leather lens hood, a LensCoat, a CP-42 4th Generation Design Lens Plate with the accompanying Allen wrench, and insured domestic UPS ground shipping. The item will be will be shipped only after the check clears.
Please contact Bill via e-mail or by phone at 336-288-9025.
If you are looking for a fast, lightweight, hand holdable telephoto lens, this is the lens for you. Learn a ton more about the 400 DO here and see lots of 400 DO images by visiting the "The Canon 400mm f/4 IS DO Lens: Fourteen Images that Prove that the Internet Experts are (As Usual) Idiots" blog post here.
Support the BAA Blog. Support the BAA Bulletins: Shop B&H here!
We want and need to keep providing you with the latest free information, photography and Photoshop lessons, and all manner of related information. Show your appreciation by making your purchases immediately after clicking on any of our B&H or Amazon Affiliate links in this blog post. Remember, B&H ain't just photography!
….. …..
Typos
In all blog posts and Bulletins, feel free to e-mail or to leave a comment regarding any typos, wrong words, misspellings, omissions, or grammatical errors. Just be right. 🙂