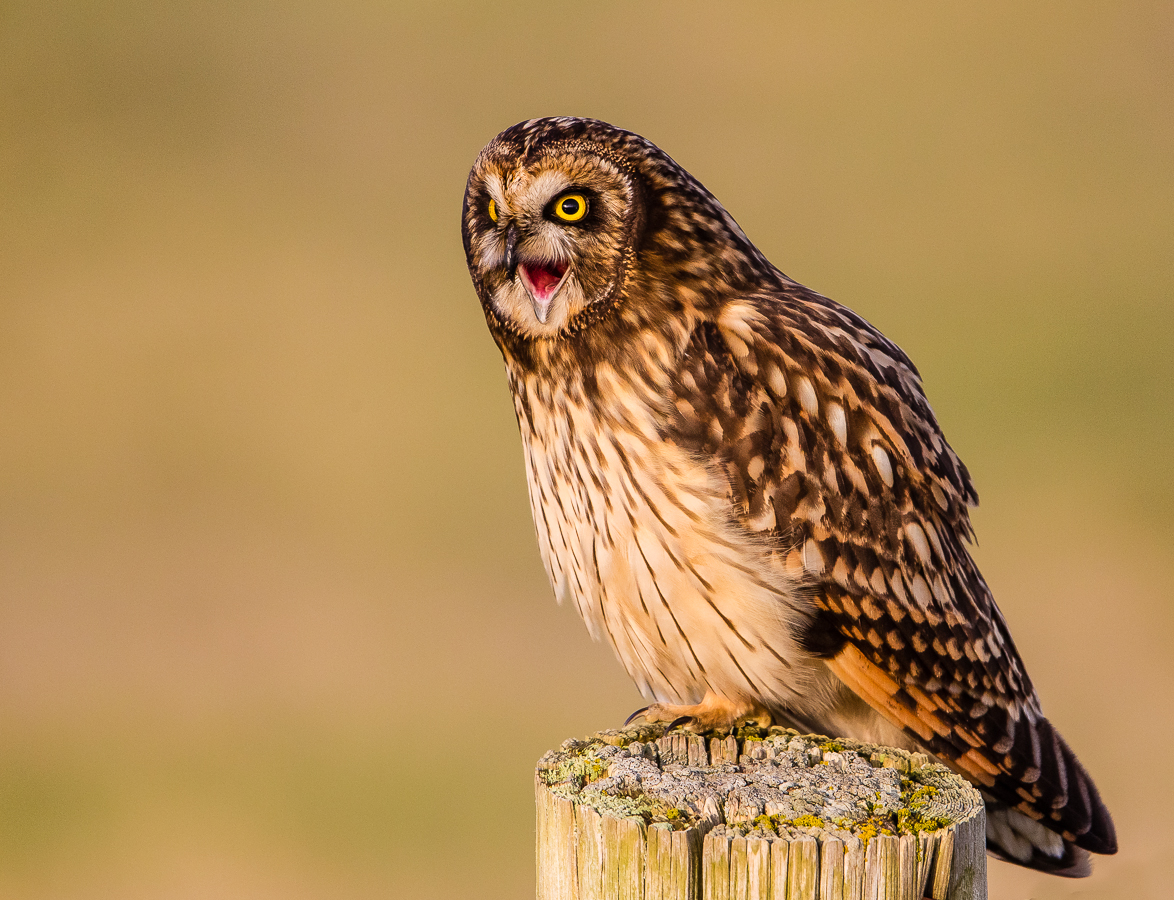 First Place: Short-eared Owl Hand of Man/25 points
Short-eared Owl Hand of Man
Congratulations to Doug Schurman.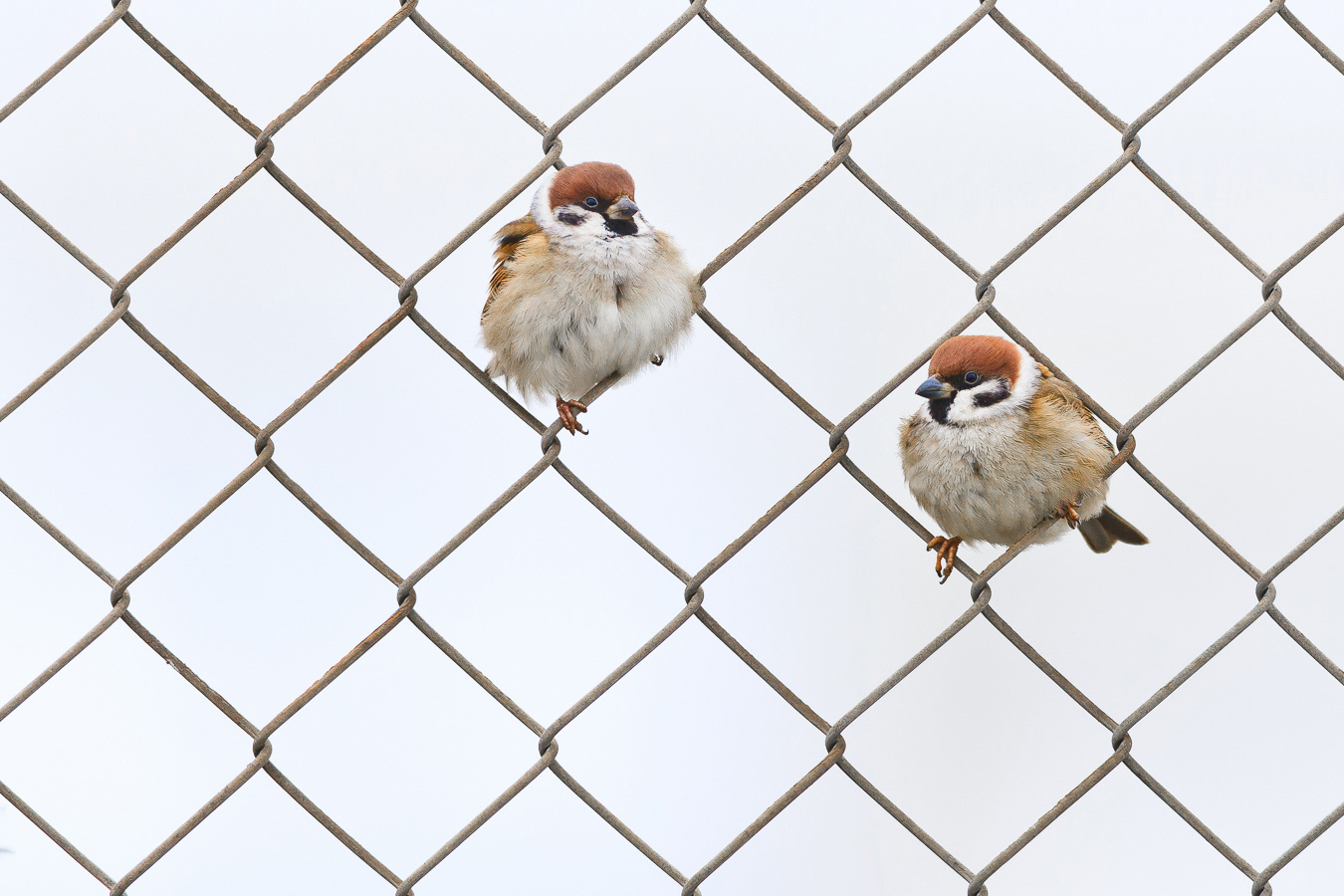 Second Place: Eurasian Tree Sparrow Hand of Man/24 points
Eurasian Tree Sparrow Hand of Man
Congratulations to Vincent de Jong.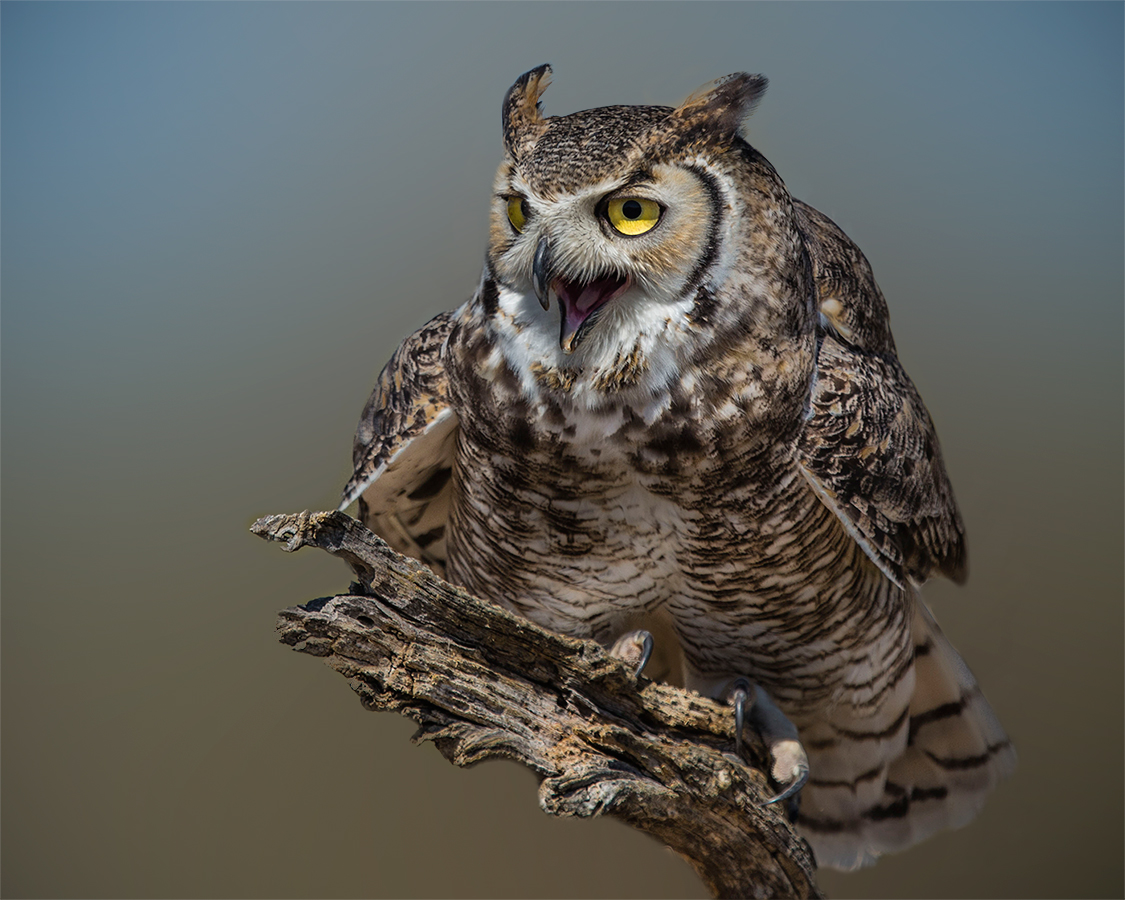 Third Place: Great Horned Owl Captive/23 points
Great Horned Owl Captive
Congratulations to Cheri Hollis.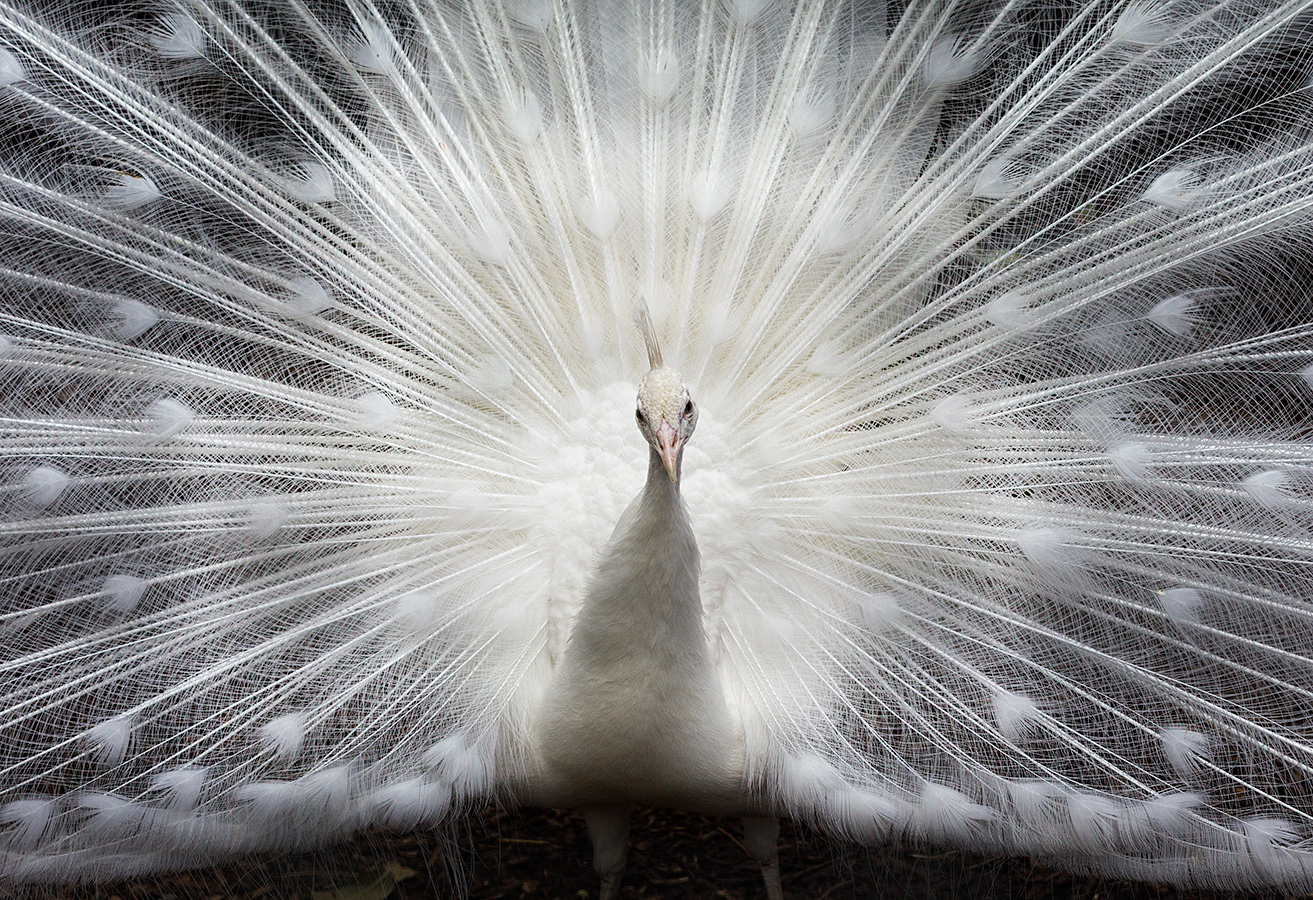 First Runner-up: Peacock Captive Albino/22 points
Peacock Captive Albino
Congratulations to Phillipa Alexander.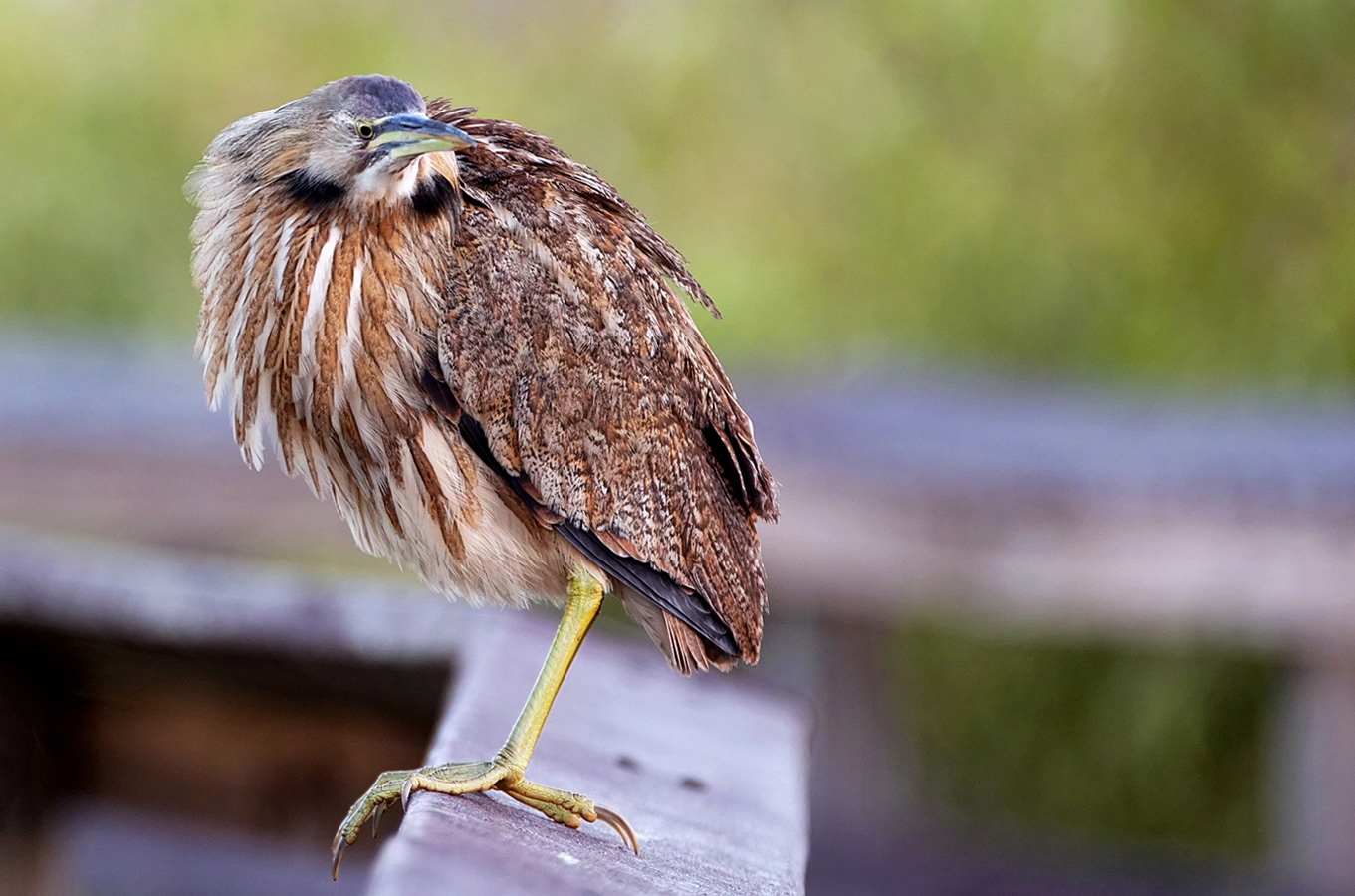 Second Runner-up: American Bittern Hand of Man/15 poiints
American Bittern Hand of Man
Congratulations to Jack Nevitt.
…..
Stuff
Getting even a single image to the final round of judging in any category is a huge accomplishment. All of the photographs in the Captive & Hand of Man category finals were quite good. Congrats again to all the winning and honored photographers. To the public voters: for what it's worth: I loved the bittern image.
Thanks to all the readers who voted. And thanks again to our wonderful sponsors and to the panel of judges. Special thanks to Denise Ippolito and Peter Kes who helped me with the early rounds of judging. Please feel free to comment on the any of the images or to analyze and compare the judging; please remember that judging any contest or voting on the images is purely subjective.
The Public Vote
1-Great Horned Owl Captive: 68 points.
2-Eurasian Tree Sparrow Hand of Man: 57 points.
3-Short-eared Owl Hand of Man: 56: points.
4-Peacock Captive Albino: 49 points.
5-American Bittern Hand of Man: 39 points.
The Streak Continues: 185
This post marks 185 consecutive days with a new educational blog post. With so many folks getting in the habit of using our B&H links and our Amazon logo-links why quit now? To show your appreciation for my efforts here, I do ask that you use our the B&H and Amazon affiliate links on the right side of the blog for all of your purchases. Please check the availability of all photographic accessories in the BIRDS AS ART Online Store, especially Gitzo tripods, Wimberley tripod heads, and the like. We sell only what I have used and tested, and know that you can depend on. We will not sell you junk. We know the tools that you need to make creating great images easy and fun. And we are always glad to answer your gear questions via e-mail.
You can find the following items in the store: Gitzo tripods, Mongoose M3.6 and Wimberley heads, plates, low feet, and accessories, flash brackets, , Delkin e-film Pro Compact Flash Cards, LensCoat products, and our unique line-up of educational materials including ABP I & II, Digital Basics, Site and Set-up e-Guides, Canon and Nikon Camera Users and AF e-Guides, and MP-4 Photoshop video tutorials among others.
I would of course appreciate your using our B&H affiliate links for all of your major gear, video, and electronic purchases. For the photographic stuff mentioned in the paragraph above we, meaning BAA, would of course greatly appreciate your business. Here is a huge thank you to the many who have been using our links on a regular basis and visiting the BAA Online store as well.
This post took 2 hours to prepare. Enjoy!
Support the BAA Blog. Support the BAA Bulletins: Shop B&H here!
We want and need to keep providing you with the latest free information, photography and Photoshop lessons, and all manner of related information. Show your appreciation by making your purchases immediately after clicking on any of our B&H or Amazon Affiliate links in this blog post. Remember, B&H ain't just photography!
…..
Typos
In all blog posts and Bulletins, feel free to e-mail or to leave a comment regarding any typos, wrong words, misspellings, omissions, or grammatical errors. Just be right. 🙂