The Streak Continues: 326
I photographed at DeSoto yesterday morning with client-friend Bill Eaton who drove over on Sunday afternoon from his home in Stuart FL. (See more on Bill below.) Despite what most would rate as dismal conditions, we had a great morning and we both learned a ton. We used lots of high ISOs and Bill learned to expose to the right to produce the highest quality image files with the least noise. I have several new high ISO images to share with you and more than a few good flight images as well, the latter despite limited chances. I will do that asap.
This blog post, the 326th in a row, took me about 1 1/2 hours to prepare including the time spent on the image optimization in DPP v3.14.41.0. It was published just before 5:30am from my home at Indian Lake Estates, FL.
Please help us out…
To show your appreciation for my efforts here, we ask that you use our the B&H and Amazon affiliate links on the right side of the blog for all of your purchases. B&H Is recommended for you major photography gear purchases, Amazon for your household, entertainment, and general purpose stuff. Please check the availability of all photographic accessories in the BIRDS AS ART Online Store, especially Gitzo tripods, Wimberley tripod heads, and the like. We sell only what I have used, have tested, and can depend on. We will not sell you junk. We know what you need to make creating great images easy and fun. And we are always glad to answer your gear questions via e-mail.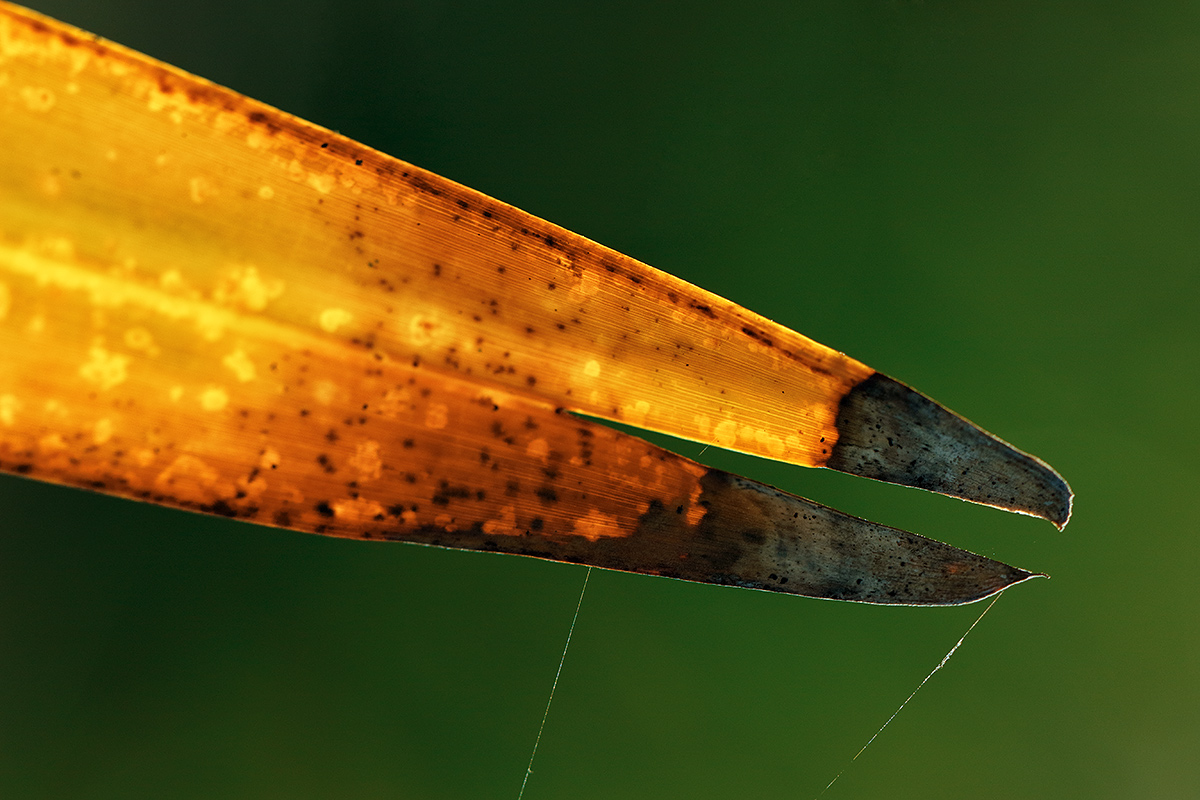 This image was created with the hand held Canon EF 100mm f/2.8L Macro IS USM lens and a beta version of the Canon EOS 7D Mark II . ISO 400. Evaluative metering -1 stop as framed: 1/1250 sec. at f/4 in Av mode. AWB.
Central sensor/AI Servo Surround/Rear Focus AF as framed was active at the moment of exposure. Click here to see the latest version of the Rear Focus Tutorial. Click on the image to see a larger version.
Your browser does not support iFrame.
Canon EOS-7D Mark II Mystery Image
What does this look like to you? Is it the bill of a tropical bird? If so, what family? What species? If not, what is it?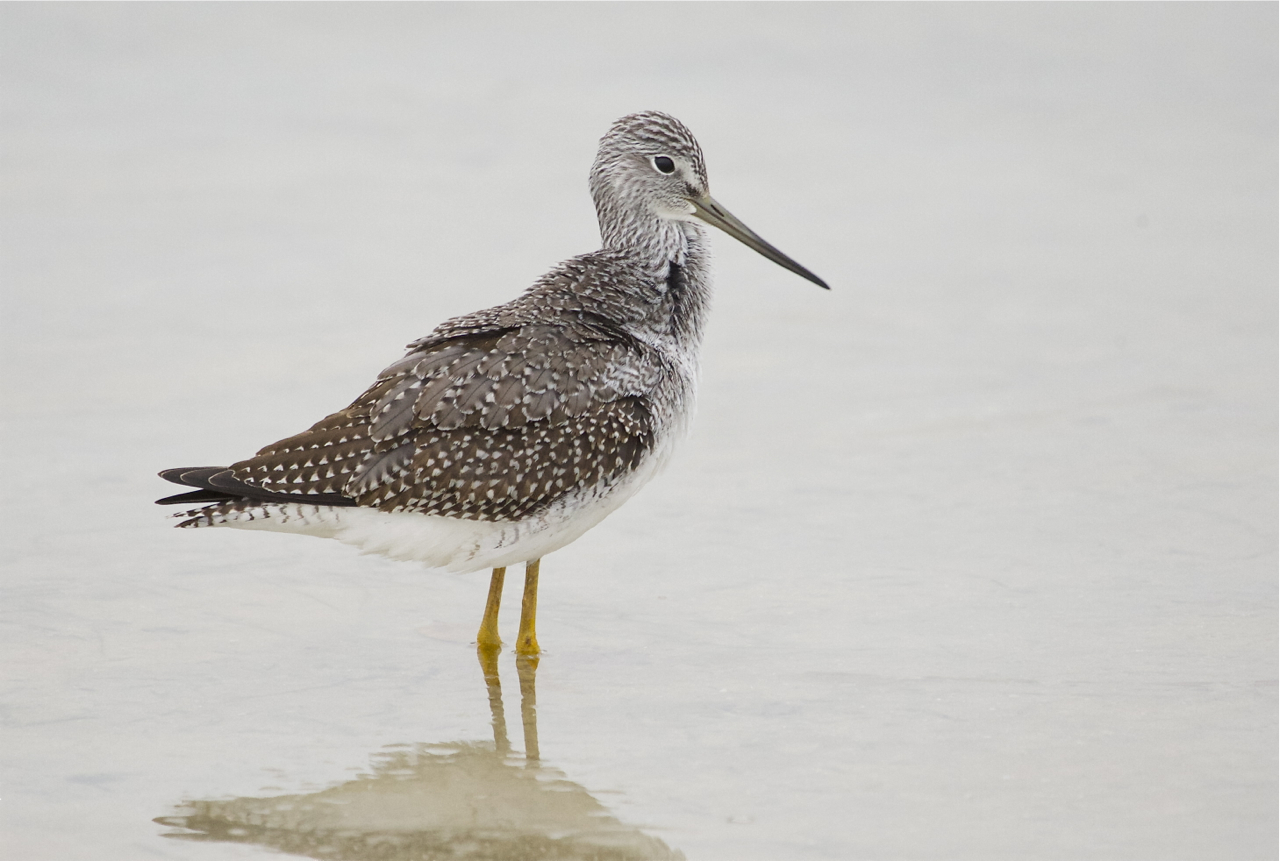 This image was created with the hand held Canon EF 100-400mm f/4.5-5.6L IS USM lens (at 400mm) and the EOS-1D Mark III (now replaced by the Canon EOS-1D X Digital SLR . ISO 3200. Evaluative metering +2 1/3 stops as framed: 1/500 sec. at f/6.3 in Av mode. AWB.
Image courtesy of and copyright 2014 William Eaton
Your browser does not support iFrame.
Bill Eaton
After joining us last weekend for the sold out DeSoto ITF Meet-up session and all day on Saturday, Bill joined me again yesterday. Bill kindly shared four of his images with me last night including the lovely first winter Greater Yellowlegs. In addition to photography lessons Bill got shorebird ID and natural history lessons as well. He did a great job with all four images.
Here is the e-mail that I received from him after what turned out to be a one on one morning for him.
Hey Art, I just wanted to take a moment and offer a heartfelt THANKS for a wonderful day at Ft DeSoto!! Your tips kept coming one after another and your obvious interest in my learning curve was wonderful and very well received by this amateur behind the camera. Four hours seemed to fly by in a matter of minutes. I especially enjoyed learning to push my histograms to the right. The soft light this morning and the gentle wavelets on the water yielded wonderful images with a fantastic water color effect. Not to mention that going to the high ISOs allowed me to consistently create sharp, high quality images. Good stuff!!
From angle of light to exposure tips to composition thoughts to getting in the right position relative to the flocks for flight photography made for a really a great day. It was also a pleasure to trade stories of places we have been and some of our experiences ranging from those truly special images to the dumbest of mistakes. All is all it was a great day! Best Wishes and good shooting at Bosque.
Shorebirds/Beautiful Beachcombers
If shorebirds confuse you at all, get yourself a copy of my Shorebirds/Beautiful Beachcombers. Includes ID tips, shorebird biology, migration, and tons more. All in my simple-to-read easy-to-read style.
Used Canon EOS-1D Mark III Digital Camera Body
Price reduced $251 on 10/22/2014!
Michael Zajac is offering a Canon EOS-1D Mark III professional digital camera body in Excellent condition for only $999. The sale includes the battery charger, one battery, the original paperwork, the camera strap, the original box, and shipping to the continental US.
Please contact Michael via e-mail or by phone at 732-979 -6644. Photos are available upon request.
I have seen lots of great flight images that Michael made with this camera. This body features a 1.3X crop factor sensor and is a great step-up for someone who wants to move to a pro body. It's powerful battery drives AF much faster than the pro-sumer bodies especially with f/4 lenses and either a 1.4X or 2X teleconverter in place. As you can see with Bill Eaton's image above, high ISO performance is excellent as long learn as you learn to expose well to the right. I have a great 1D III image of a gator swallowing a young Brown Pelican that was made at ISO 6400. It made the finals of the BBC contest several times. With the price drop this body is a steal.
Used EOS-1D Mark IV Digital Camera Body
Marc Lombardi is offering a used EOS-1D Mark IV digital camera body in excellent condition for $2699. The body has one minor cosmetic scratch on top. The sale includes the charger and two batteries, a RRS plate, and insured ground shipping to US addresses only. Your camera will be shipped only after your check clears unless other arrangements are made.
Please contact Marc via e-mail or by phone at 610-585-3500 (Eastern time).
Two Mark IVs served as my workhorse bodies for more than three years.
Use the BAA Affiliate logo link above to pre-order your 7D II, shoot me your receipt via e-mail,

and I will do my very best to have your order expedited once the camera begins shipping.
Ship-date News
Amazingly, both B&H and Amazon.com are showing 30 October as the revised ship-date for the about to be released EOS-7D Mark II. I e-mailed Chuck Westfall of Canon for confirmation and addition details. I will update asaihfh (as soon as I hear from him).
This just in…
This just in via e-mail from Chuck Westfall:
Shipment of the 7D Mark II from our warehouses to authorized US dealers will begin on October 30th. It will probably take at least a day or two for the shipments to arrive at the dealers.
Facebook
Be sure to like and follow BAA on Facebook by clicking on the logo link upper right. Tanks a stack!
Support the BAA Blog. Support the BAA Bulletins: Shop B&H here!
We want and need to keep providing you with the latest free information, photography and Photoshop lessons, and all manner of related information. Show your appreciation by making your purchases immediately after clicking on any of our B&H or Amazon Affiliate links in this blog post. Remember, B&H ain't just photography!
…..
Amazon.com
Those who prefer to support BAA by shopping with Amazon may use this link:
Amazon Canada
Many kind folks from north of the border, ay, have e-mailed stating that they would love to help us out by using one of our affiliate links but that living in Canada and doing so presents numerous problems. Now, they can help us out by using our Amazon Canada affiliate link by starting their searches by clicking here. Many thanks to those who wrote.
Typos
In all blog posts and Bulletins, feel free to e-mail or to leave a comment regarding any typos or errors. Just be right :).