The Streak Continues: 332
Yesterday was a another day of crossing things off my long to-do list as two months away from home (but for three days in early December) looms closer and closer…. I did make time for my morning meditation and for an easy 3/4 mile swim followed by ten minutes of forced laughter. This blog post, the 332nd in a row, took me about 3 hours to prepare. It was published just before 4:30am from my home at Indian Lake Estates, FL. I was up very early today :).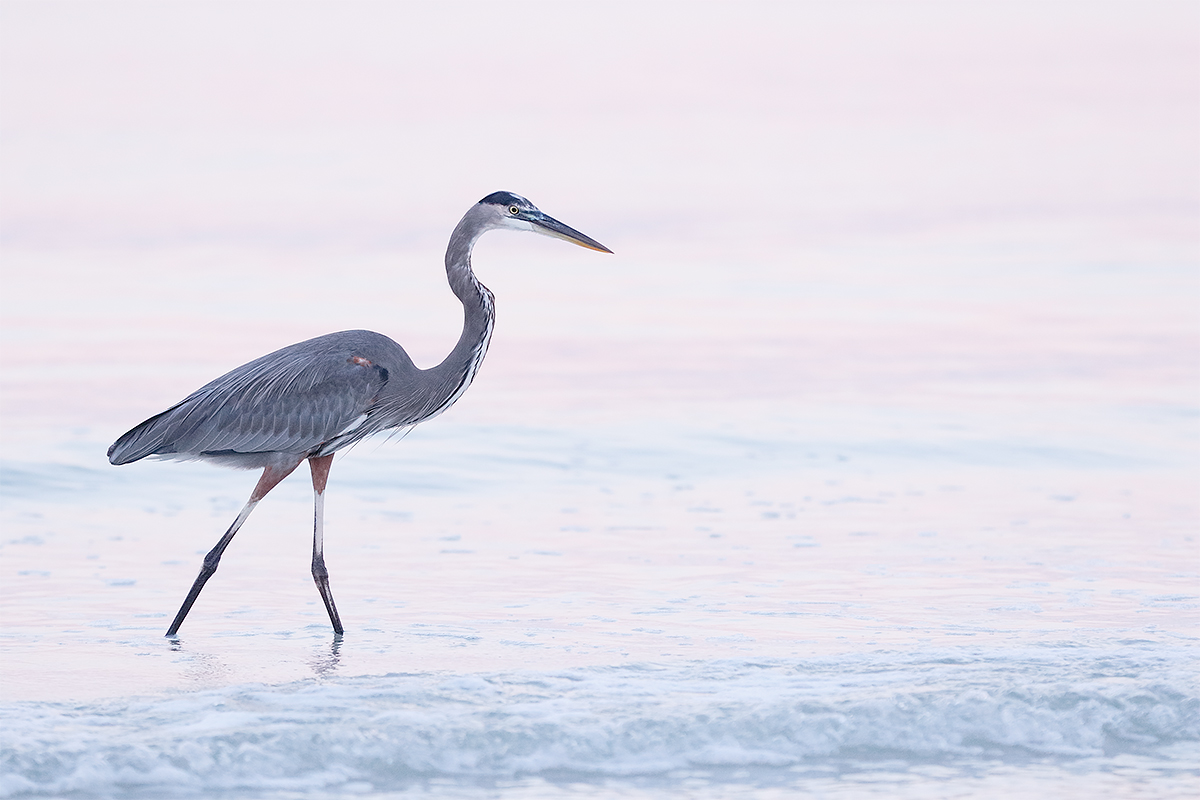 This image was created at 7:33am just after sunrise on the very cloudy morning of 20 October at Fort DeSoto Park. I used the Canon EF 70-200mm f/2.8L IS II USM lens (hand held at 200mm) and a beta version of the Canon EOS 7D Mark II . ISO 3200 (from small RAW). Evaluative metering plus 2 1/3 stops: 1/1000 sec. at f/3.5 in Tv mode. AWB.
Three sensors to the left of the central sensor/Rear Focus/AI Servo Surround AF on the bend of the bird's folded wing as framed. Click here to see the latest version of the Rear Focus Tutorial. Click on the image to see a larger version.
Your browser does not support iFrame.
Why the Canon EOS-7D Mark II AF System is Better
The beta version of the 7D II does an excellent job of acquiring and maintaining accurate focus in extreme low light, low contrast situations. In an effort to understand exactly why, I came up with the following:
Each 7D II AF point is a cross-type AF point with most lenses f/5.6 or faster. This means that subjects with at least some horizontal or vertical detail can be quickly acquired by the AF system. The cross-type sensors double the chance of focusing on subjects with little detail or texture. The 7D II also has a high-precision diagonal cross-type central sensor when used with f/2.8 or faster lenses. In addition, as we have learned here already, the center AF point will continue to work with extenders down to f/8. In other words you will have AF at f/8 with an f/5.6 lens like the EF 400mm f/5.6 L and a 1.4X TC and also with an f/4 lens like the EF 600mm f/4L IS II lens and a 2X TC. You also have the option it utilize the AF Expand Area Selection Mode when you are at f/8 effective maximum aperture.
Was every image that I created on that no light, no contrast morning as razor sharp on the eye as today's image? No. But it was obvious that the 7D II did a better job of in this difficult situation than any previous Canon digital camera body. And some of the misses were due to operator error.
Another 7D II Advantage
I had been using the 300mm f/2.8L IS earlier on that morning but found myself having to back up often as the birds were too large in the frame. So I grabbed the 70-200 II and went to work. Being able to go to a physically smaller, lighter lens makes it easier to hand hold and easier follow the action. Going to the zoom of course allowed for nearly infinite framing options. It is easy to come to love this 1.6 crop factor camera for birds and for wildlife.
MAC Attack
Several times over the past two weeks I have opened my new Apple 15.4″ MacBook Pro Notebook Computer with Retina Display (Mid-2014) determined to process a new image and create a blog post on this new laptop. Until today, those efforts ended in failure with me stopped cold by something seemingly so simple. Today? Success.
Older daughter Jennifer has been a huge help with both setting up the MacBook and learned to navigate my way around the various programs, windows if you would :). As Parallels was included in my B&H purchase, BreezeBrowser is running smoothly on the Mac and transition from it to various Mac OS programs is pretty much seamless. Though I still struggle with some simple things I am sure that in two weeks time I will look back with a chuckle.
My MacBook Pro is light as a feather and lightning fast. And the screen is both gorgeous and incredibly sharp.
If you know the keystroke commands for "go to the beginning or end of a line of type" I would appreciate your sharing them with my by leaving a comment. And how about "refresh page" in Chrome?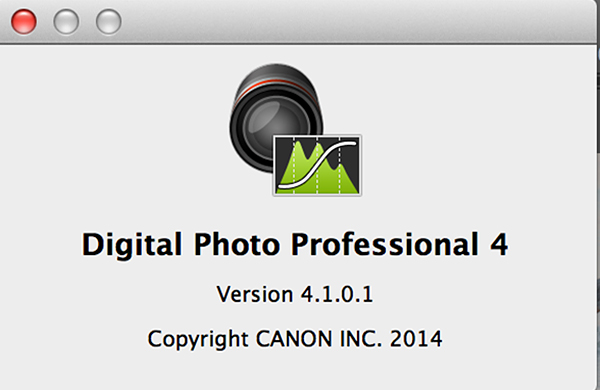 DPP 4 is completely new and different from the various versions of DPP 3. It handles files only from the following cameras: EOS-1D X, EOS 5D Mark III, EOS-6D, and the EOS-7D Mark II.
Great 7D II/DPP v4.01.0 News
An updated version of Canon Digital Photo Professional that supports RAW files from the EOS-7D Mark II was made available for download the Canon USA website. Though some folks had trouble getting access to the Mac version of DPP v4.1.0.1 I was able to download and install it easily yesterday evening. Hint for Mac folks: after you double click on the downloaded zip file you need to go to your desktop and click on the icon that was magically created there in order to begin the installation.
To download DPP v4.1 first click here and then click on Drivers and Software and follow the prompts.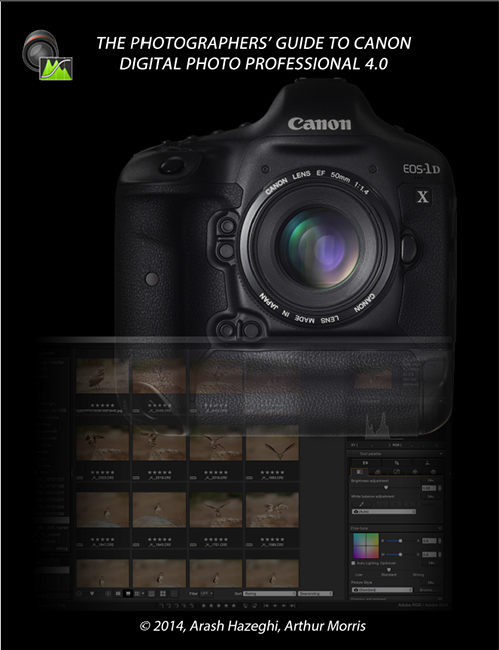 The Photographers' Guide to Canon Digital Photo Professional 4.0 by Arash Hazeghi and Arthur Morris is now available. Click here to order.
The DPP 4 eGuide (PDF)
BIRDS AS ART is proud to announce the release of The Photographers' Guide to Canon Digital Photo Professional 4.0 by Arash Hazeghi and Arthur Morris: $40.
Artie first went to DPP because he was not happy with the colors he was getting with 1D X and 5D III images from ACR (Adobe Camera Raw). Though less than intuitive, he found it fast and easy to use once he mastered the basics. He collaborated with Arash Hazeghi on the first DPP RAW Conversion Guide. Do understand that the DPP RAW Conversion Guide details the use of various iterations of DPP 3. He calls those the DPP 3.whatever versions. The latest version is DPP 3.14.41.0.
Some time ago Canon released DPP 4.0, completely and utterly new and different from DPP 3. When it was introduced DPP 4 worked only EOS-1D X, EOS-5D Mark III, and EOS-6D images and that is still the case today. It will not work with RAW files from older Canon digital camera bodies. Both authors are hoping that a new version of DPP 4 that will convert EOS-7D Mark II images will be released soon.
In the meantime, DPP 4 performs superbly with his 1D X and 5D III images. When he first opened DPP 4 he felt as if he were in the cockpit of a Boeing 747 and was being asked to fly it. There were so many tabs and buttons and controls that he simply closed the program. He immediately called Arash and asked him if he wanted to work together on a DPP 4 guide. After 100s of hours of work the guide is now ready to teach you to conveniently and easily use DPP 4 to create the finest possible image files from your 1D X, 5D III, and 6D image files. Basically, Arash sent artie a sophisticated outline that he re-crafted into a clear, concise, easily understood, and easy to follow how-to guide written in the BAA style. Arash created all of the charts, diagrams, and graphics.
His charts with recommendations for both Chrominance and Luminance Noise Reduction values for each of the 3 covered cameras at various ISO settings are alone worth the price of the book. He spent many dozens of hours experimenting with high ISO RAW files and shares his findings with you in the DPP 4 Guide. Folks will surely want to create some sort of easily accessible quick reference on their laptops and home computers.
DPP offers a host of great features some but not all of which are reminiscent of ACR. These include the following: Multi-image display, the extremely valuable Before/after Comparison layout, Highlight/shadow warnings, White Balance, and the eight RAW Conversion tabs that include sliders for Brightness, Highlights, Shadows, Contrast, Hue-Saturation, Color Tone, Sharpness, Noise Reduction, HSL (Hue/Saturation/Luminance), Lens Corrections, and Digital Lens Optimizer among others. We teach you how to best utilize each of those and many more. We share our slightly different DPP workflows and dozens of tips that will simply make your life easier. Arash uses DPP4′s rating system for choosing his keepers while artie continues to rely on BreezeBrowser Pro for that. DPP offers a variety of sorting filters. We explain all of the options. In addition, we teach you how to set your preferences and how to arrange your workspace for the greatest efficiency.
Both authors firmly believe that the manufacturer's conversion algorithms will always out-perform 2nd party software when it comes to preserving image quality, fine detail, and accurate color rendition.
The authors wish to thank Chuck Westfall and Rudy Winston of Canon USA for their help; they are always available to answer our nit-picking questions. Sincere thanks also to Ken Kovak, Bob Schwartz, Dane Johnson, and John Stuhlmuller for their thoughtful and substantive reviews of late drafts of the DPP 4 manuscript.
You can order your copy of the DPP 4 Guide for $40 through the BAA Online Store by clicking here, by calling Jim or Jen in the office at 863-692-0906 with credit card in hand, by sending us a check made out to "Arthur Morris" or a money order for $40 to BIRDS AS ART, PO Box 7245, Indian Lake Estates, FL 33855, or by by sending a Paypal for $40 to e-mail. IN the latter two instances be sure to note DPP 4 Guide so we know what you are ordering :).
Facebook
Be sure to like and follow BAA on Facebook by clicking on the logo link upper right. Tanks a stack!
Support the BAA Blog. Support the BAA Bulletins: Shop B&H here!
We want and need to keep providing you with the latest free information, photography and Photoshop lessons, and all manner of related information. Show your appreciation by making your purchases immediately after clicking on any of our B&H or Amazon Affiliate links in this blog post. Remember, B&H ain't just photography!
…..
Amazon.com
Those who prefer to support BAA by shopping with Amazon may use this link:
Amazon Canada
Many kind folks from north of the border, eh, have e-mailed stating that they would love to help us out by using one of our affiliate links but that living in Canada and doing so presents numerous problems. Now, they can help us out by using our Amazon Canada affiliate link by starting their searches by clicking here. Many thanks to those who have written.
Typos
In all blog posts and Bulletins, feel free to e-mail or to leave a comment regarding any typos or errors. Just be right :).