The Streak Continues: 336
Gotta run. It is just after 6am here in St. Pete Beach and I need to meet private client Greg Gulbransen in the lobby in 12 minutes…. We are heading to DeSoto. Today's blog post, the 336th in a row, took me about 2 hours to prepare.
Please Help Support My Work on the BAA Blog
Thanks a Stack! October was a Great Month.
Even without the numerous EOS-7D Mark II sales made with our BAA Affiliate links–pre-orders are not credited until the item ships–October was a very rewarding month. Thanks a stack to all who used our B&H links for purchases large and small.
To show your appreciation for my efforts here, we ask, as always, that you use our the B&H and Amazon affiliate links on the right side of the blog for all of your purchases. B&H Is recommended for you major photography gear purchases, Amazon for your household, entertainment, and general purpose stuff. Please check the availability of all photographic accessories in the BIRDS AS ART Online Store, especially Gitzo tripods, Wimberley tripod heads, and the like. We sell only what I have used, have tested, and can depend on. We will not sell you junk. We know what you need to make creating great images easy and fun. And we are always glad to answer your gear questions via e-mail.
If what you learned here on my blog about the Canon EOS-7D Mark II has inspired you to purchase this great new camera body, please consider using the logo link above to support our efforts here in bringing you the latest, greatest educational materials on daily basis.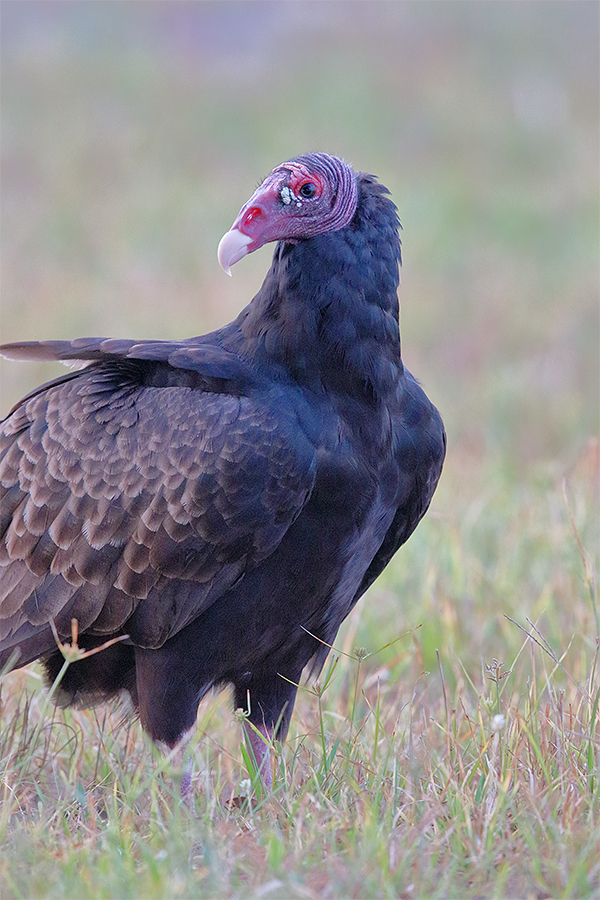 This Turkey Vulture image was created at 7:42am on the cloudy morning of October 31, 2014 at Indian Lake Estates. Working from my Sequoia, I used the BLUBB-supported Canon EF 600mm f/4L IS II USM lens and a beta version of the Canon EOS 7D Mark II . ISO 6400. Evaluative metering at zero: 1/250 sec. at f/5 in Av mode. AWB.
Three sensors above the central sensor/AI Servo/Expand Rear Focus AF on the bird's neck was active at the moment of exposure. Click here to see the latest version of the Rear Focus Tutorial. Click on the image to see a larger version.
Your browser does not support iFrame.
Out and About Early
I was out at about 7:15am on Friday morning after an early breakfast. I was glad to see some clouds for the first time in weeks. There were lots of cranes but a black bird is a better high ISO test subject than a grey bird so when I saw this TV sitting on the ground near a Cabbage Palm I approached it slowly. The exposure trick with this species is to avoid all but a few blinkies on the white tip of the bill. I did some fancy dancing during the image conversion in DPP v4.01.0. I went with -0.17 on the Brightness slider, +5 on the Shadow slider, and -5 on the Highlight slider. With most RAW converters the +5 and the -5 values are surefire ways to destroy image quality. But, as noted in the new DPP 4 eGuide, that is not the case with DPP 4. In addition to the yeoman's work I did on the Perform basic image adjustment tab I did pretty darned well on the Adjust image detail tab as well. I overrode the suggested Luminance and Chorminance NR settings by working at 200% in Before/after layout and eyeballing the settings. See the 100 and 200% views below for a look at the high ISO noise levels.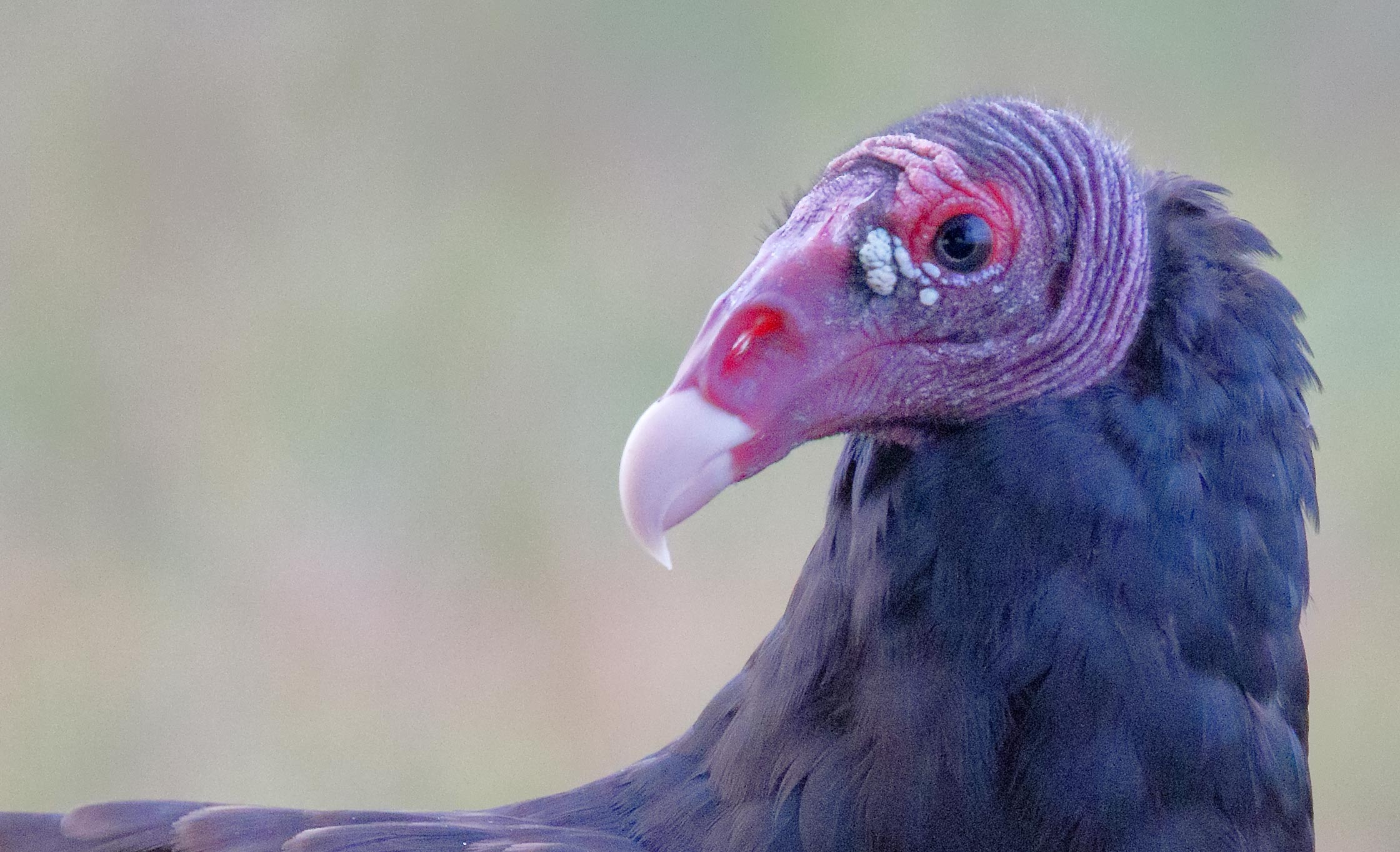 This JPEG represents a 100% view of the optimized image file.
The 100% View
The only noise reduction was that applied during the RAW conversion in DPP v4.01.0. To my eye, the results at ISO 6400 are quite good. It seems evident that DPP 4 is vastly superior to dpp v31.14.41.0. In this image the background noise is barely noticeable.
If you regularly view your images at 100%, do let us know what do you think of the ISO 6400 noise.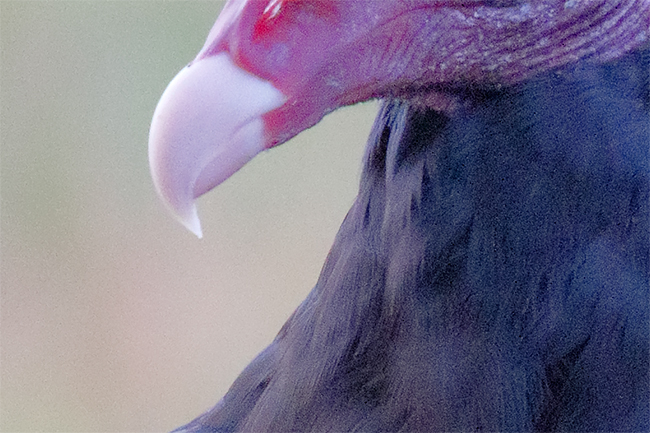 This JPEG represents a 200% view of the optimized image file.
The 200% View
Even at 200% background noise is not much of a problem al but there is some color (chrominance) noise evident in the BLACKs as is to be expected at ISO 6400. In this image the tonal range was close to being too much for the camera to handle. Even though the bill tip had some blinkies on it there were extensive Shadow clipping warnings. Fortunately DPP 4 nailed the conversion as noted above.
If you regularly view your images at 200%, let us know what do you think of the ISO 6400 noise in today's image.
Canon EOS-7D Mark II ISO 6400 Ugly?
Only the Turkey Vulture is ugly. Not really. The noise at ISO 6400 looks pretty fine.
Used Photography Gear Listings
If you are looking for some great used cameras and lenses that are priced to sell you can see all of the listings here.
New Used Gear Listing
Canon EF 300mm f/4L IS USM Lens
George Snyder is offering a used Canon EF 300mm f/4L IS USM lens in like new condition for $879. The sale includes the tripod ring, the front and rear lens caps, the tough fabric case, the original box and lens manual, and insured shipping via UPS Ground to US addresses only. Your new gear will be shipped only after your check clears unless other arrangements are made. You can contact George via e-mail or by phone at 715 359-2929. Central time.)
The 300 f/4 is a great starter lens for bird photography, a great, lightweight flight lens, and with its great minimum focusing distance, a fine macro lens for medium sized subjects like flowers and frogs. It will be just fine with a 1.4X TC with the new 7D II….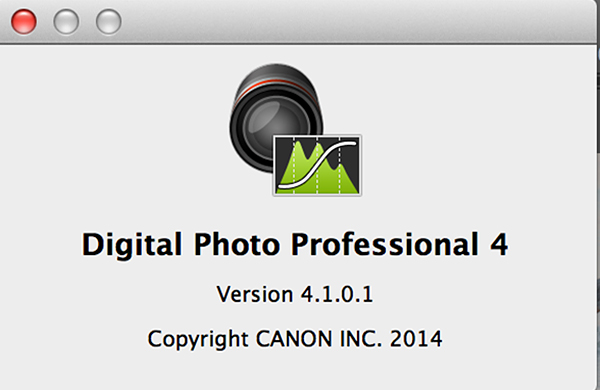 DPP 4 is completely new and different from the various versions of DPP 3. It handles files only from the following cameras: EOS-1D X, EOS 7D Mark II, EOS-6D, and the EOS-7D Mark II. The Noise Reduction really rocks….
Great 7D II/DPP v4.01.0 News
An updated version of Canon Digital Photo Professional 4 that supports RAW files from the EOS-7D Mark II is available for download the Canon USA website. Though some folks had trouble getting access to the Mac version of DPP v4.1.0.1 I was able to download and install it easily yesterday evening. Hint for Mac folks: after you double click on the downloaded zip file you need to go to your desktop and click on the icon that was magically created there in order to begin the installation.
To download DPP v4.1 first click here and then click on Drivers and Software and follow the prompts.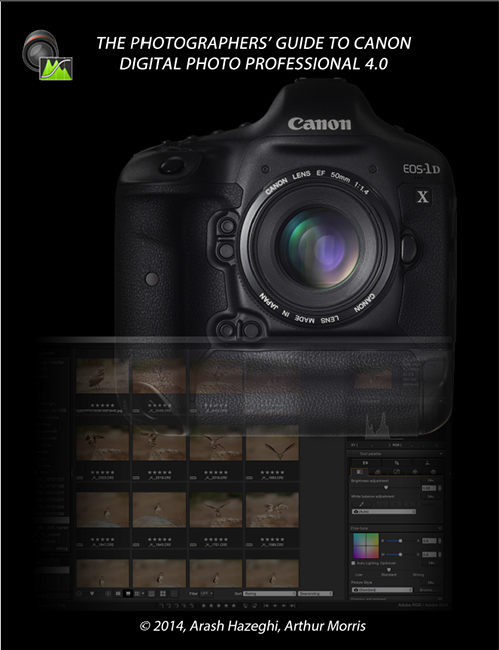 The Photographers' Guide to Canon Digital Photo Professional 4.0 (The DPP 4 eGuide) by Arash Hazeghi and Arthur Morris. Click here to order.
The DPP 4 eGuide (PDF)
BIRDS AS ART is proud to announce the release of The Photographers' Guide to Canon Digital Photo Professional 4.0 by Arash Hazeghi and Arthur Morris: $40.
Artie first went to DPP because he was not happy with the colors he was getting with 1D X and 5D III images from ACR (Adobe Camera Raw). Though less than intuitive, he found it fast and easy to use once he mastered the basics. He collaborated with Arash Hazeghi on the first DPP RAW Conversion Guide. Do understand that the DPP RAW Conversion Guide details the use of various iterations of DPP 3. He calls those the DPP 3.whatever versions. The latest version is DPP 3.14.41.0.
Some time ago Canon released DPP 4.0, completely and utterly new and different from DPP 3. When it was introduced DPP 4 worked only EOS-1D X, EOS-5D Mark III, and EOS-6D images and that is still the case today. It will not work with RAW files from older Canon digital camera bodies. Both authors are hoping that a new version of DPP 4 that will convert EOS-7D Mark II images will be released soon.
In the meantime, DPP 4 performs superbly with his 1D X and 5D III images. When he first opened DPP 4 he felt as if he were in the cockpit of a Boeing 747 and was being asked to fly it. There were so many tabs and buttons and controls that he simply closed the program. He immediately called Arash and asked him if he wanted to work together on a DPP 4 guide. After 100s of hours of work the guide is now ready to teach you to conveniently and easily use DPP 4 to create the finest possible image files from your 1D X, 5D III, and 6D image files. Basically, Arash sent artie a sophisticated outline that he re-crafted into a clear, concise, easily understood, and easy to follow how-to guide written in the BAA style. Arash created all of the charts, diagrams, and graphics.
His charts with recommendations for both Chrominance and Luminance Noise Reduction values for each of the 3 covered cameras at various ISO settings are alone worth the price of the book. He spent many dozens of hours experimenting with high ISO RAW files and shares his findings with you in the DPP 4 Guide. Folks will surely want to create some sort of easily accessible quick reference on their laptops and home computers.
DPP offers a host of great features some but not all of which are reminiscent of ACR. These include the following: Multi-image display, the extremely valuable Before/after Comparison layout, Highlight/shadow warnings, White Balance, and the eight RAW Conversion tabs that include sliders for Brightness, Highlights, Shadows, Contrast, Hue-Saturation, Color Tone, Sharpness, Noise Reduction, HSL (Hue/Saturation/Luminance), Lens Corrections, and Digital Lens Optimizer among others. We teach you how to best utilize each of those and many more. We share our slightly different DPP workflows and dozens of tips that will simply make your life easier. Arash uses DPP4′s rating system for choosing his keepers while artie continues to rely on BreezeBrowser Pro for that. DPP offers a variety of sorting filters. We explain all of the options. In addition, we teach you how to set your preferences and how to arrange your workspace for the greatest efficiency.
Both authors firmly believe that the manufacturer's conversion algorithms will always out-perform 2nd party software when it comes to preserving image quality, fine detail, and accurate color rendition.
The authors wish to thank Chuck Westfall and Rudy Winston of Canon USA for their help; they are always available to answer our nit-picking questions. Sincere thanks also to Ken Kovak, Bob Schwartz, Dane Johnson, and John Stuhlmuller for their thoughtful and substantive reviews of late drafts of the DPP 4 manuscript.
You can order your copy of the DPP 4 Guide for $40 through the BAA Online Store by clicking here, by calling Jim or Jen in the office at 863-692-0906 with credit card in hand, by sending us a check made out to "Arthur Morris" or a money order for $40 to BIRDS AS ART, PO Box 7245, Indian Lake Estates, FL 33855, or by by sending a Paypal for $40 to e-mail. IN the latter two instances be sure to note DPP 4 Guide so we know what you are ordering :).
Facebook
Be sure to like and follow BAA on Facebook by clicking on the logo link upper right. Tanks a stack!
Support the BAA Blog. Support the BAA Bulletins: Shop B&H here!
We want and need to keep providing you with the latest free information, photography and Photoshop lessons, and all manner of related information. Show your appreciation by making your purchases immediately after clicking on any of our B&H or Amazon Affiliate links in this blog post. Remember, B&H ain't just photography!
…..
Amazon.com
Those who prefer to support BAA by shopping with Amazon may use this link:
Amazon Canada
Many kind folks from north of the border, eh, have e-mailed stating that they would love to help us out by using one of our affiliate links but that living in Canada and doing so presents numerous problems. Now, they can help us out by using our Amazon Canada affiliate link by starting their searches by clicking here. Many thanks to those who have written.
Typos
In all blog posts and Bulletins, feel free to e-mail or to leave a comment regarding any typos or errors. Just be right :).