The Streak Continues: 337
On Saturday, Greg Gulbransen and I enjoyed a challenging morning with strong winds and followed that up with a great afternoon. Being from Long Island Greg was astounded by the utter tameness of the birds. We have a Sunday morning session. I hope to be headed home not later than 10:00am so that I can make it to ILE without missing any NFL action. This blog post took me about 2 hours to prepare. It was published from St. Pete Beach at 3:56am.
Please Help Support My Work on the BAA Blog
Thanks a Stack! October was a Great Month.
Even without the numerous EOS-7D Mark II sales made with our BAA Affiliate links–pre-orders are not credited until the item ships–October was a very rewarding month. Thanks a stack to all who used our B&H links for purchases large and small.
To show your appreciation for my efforts here, we ask, as always, that you use our the B&H and Amazon affiliate links on the right side of the blog for all of your purchases. B&H Is recommended for you major photography gear purchases, Amazon for your household, entertainment, and general purpose stuff. Please check the availability of all photographic accessories in the BIRDS AS ART Online Store, especially Gitzo tripods, Wimberley tripod heads, and the like. We sell only what I have used, have tested, and can depend on. We will not sell you junk. We know what you need to make creating great images easy and fun. And we are always glad to answer your gear questions via e-mail.
If what you learned here on my blog about the Canon EOS-7D Mark II has inspired you to purchase this great new camera body, please consider using the logo link above to support our efforts here in bringing you the latest, greatest educational materials on daily basis.
Traffic Stop
On Saturday morning I met my now good friend Greg Gulbransen in the hotel lobby at 6:15am as we had previously arranged. I drove south on the main drag of St. Pete Beach and got into the left-most of the two left hand turn lanes at the light just before the Don Cesar Hotel. Just after I made my left turn the sirens and flashing lights of a sherriff's cruiser caught my attention so I pulled to the right and stopped, figuring that the officer wanted someone in front of me. But in fact is was me who was being pulled over. I was amazed. "What did I do Greg?" I asked. He had as little a clue as I did.
"Good morning ma'am, and yes, I have my license and registration," I said. Then I added, "I have no clue what I did wrong." She responded, "When you turned left, I was turning left right next to you. You swerved to the right and into my lane and almost hit me. Had I not been such a good Nascar driver you would have gotten me." Not having seen her and not wanting to argue, I said, "I am sorry. That would not have been good." She said, "I agree, especially since I am going off duty…."
After two minutes she returned to my vehicle and said, Please be careful and do be on your way now." "Thank you officer, I said, "Have a great day.
"Wow," I said to Greg, "She was nice and it's great that I did not get a ticket." "She probably just wanted to make sure that you were not drunk, "Greg said. "Yup," I answered, "that makes sense."
I never caught her name but as she was quite attractive with short, dark hair, I began referring to her as "Officer Fox." Smiling and happy as could be. As Greg had been in the passenger seat I asked him if he had seen her car next to us. Or if he had seen any vehicle in the lane to our right at any time. "Nope." Neither had I….
Seven point nine miles later I showed my annual pass to the young lady in the entrance booth at DeSoto and asked her some questions about park hours in view of the fact that Sunday would be the day that the clocks get moved back. In addition, we chatted a bit.
In my rearview mirror I noted that another car had pulled in behind me so I said goodbye to the booth attendant just as I noticed that it was what I thought was another police car.
Not wanting to get a speeding ticket I pulled ahead slowly to the stop sign by the big flagpole. We were in the right lane headed for North Beach. The patrol car pulled up along side us and I glanced to my left.
It was Officer Fox. She turned left towards the East Beach where she would surely not encounter another soul….
What is your take on the situation? How would you have felt?
Cold and Windy and Death on the Beach
Though the temperature was not bad we were both quite well as there was a stiff wind from the NW, about 25 mph with much higher gusts. As cold as we were from standing in the water, things got worse after we sat on the wet mud. With potential wind against sun conditions we lucked out for almost two hours with a big cloud in the east. When the sun came out we were dead in the water so I suggested that we take a walk and look for a Yellow-crowned Night-Heron.
So we did.
We did not find any night-herons but I did find a dead shorebird on the beach. I was puzzled as I studied the bird in hand. I was trying to make it into a Lesser Yellowlegs but the bill was not quite right. After a few minutes I gave up and posed the bird on some clean damp sand. I am not sure why, but the last thing that I grabbed from the car was my 100m f/2.8L IS macro. It came in handy for photographing the bird.
When I saw the image on my Mac laptop it hit me: Stilt Sandpiper. The bill shape with the thick base to the bill was a dead giveaway. I am not sure why the ID was so difficult with the bird in hand. Perhaps it is because Stilt Sandpiper is not seen often in Florida….
Greg's Image
Please take a moment and let us know the strong points of Greg's fantastic image above. Clue: there are many. List as many as you can.
Do you have any suggestions for improvement? (I have one small one.)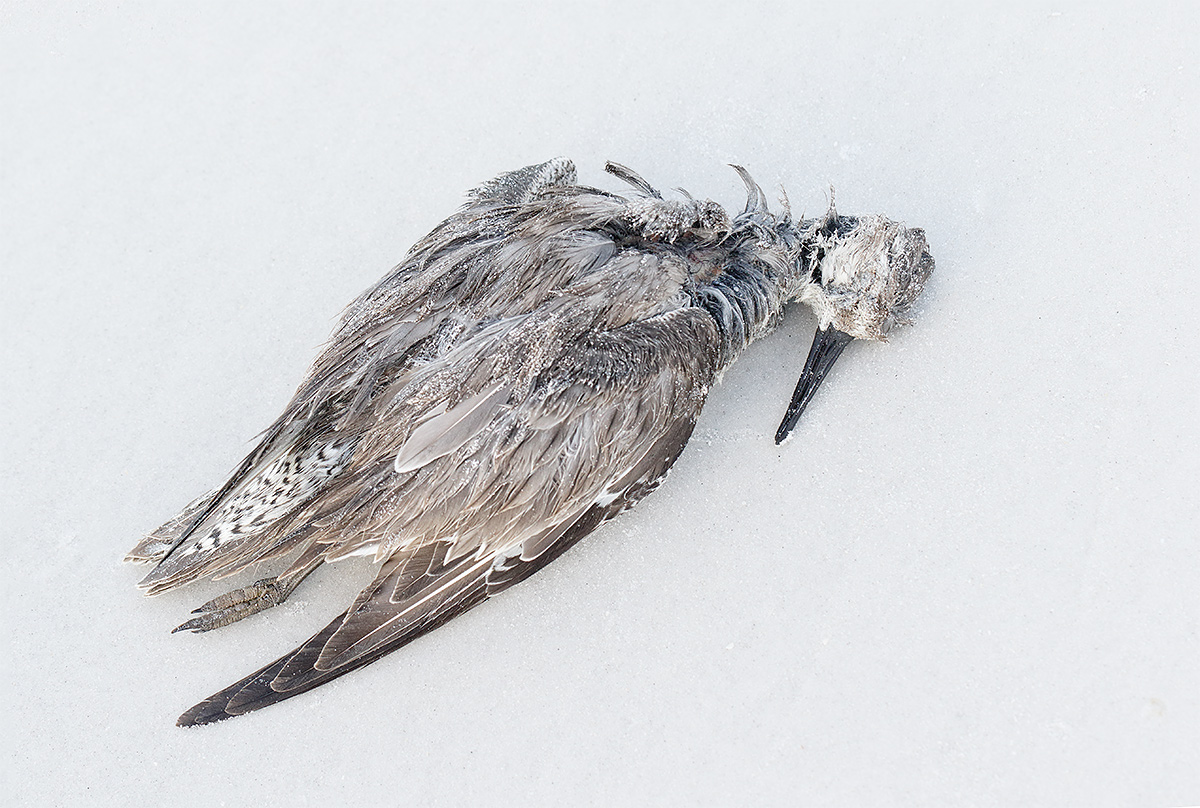 This image was created at 9:12am on the cloudy part of the partly cloudy morning of November 1, 2014 at Fort DeSoto park. I used the hand held Canon EF 100mm f/2.8L Macro IS USM lens and a beta version of the Canon EOS 7D Mark II . ISO 800. Evaluative metering +1 1/3 stops as framed: 1/400 sec. at f/6.3 in Av mode. AWB.
One sensor to the right and one row up from the central sensor/AI Servo Surround/Rear Focus AF as originally framed was active at the moment of exposure. (I rotated the image as bit using the crop tool and filled in the added canvas using John Haedo Content Aware Fill as detailed in Digital Basics.) Click here to see the latest version of the Rear Focus Tutorial. Click on the image to see a larger version.
Your browser does not support iFrame.
Photographing Birds in Death
I enjoy the challenge of trying to create artistic images of dead birds, images that convey a sense of fragility. As I did here, it is often a good plan to angle the bird in the frame. I did that with the original capture but did not get it exactly right so I rotated it a bit as noted above so that the longest primary pointed exactly to the lower left corner of the frame. I like the studio shot look of this image.
BAA Instructional Photo-Tour INFO
Most IPTs are either sold out or nearly full. For complete IPT info and info on related programs please visit the IPT page here.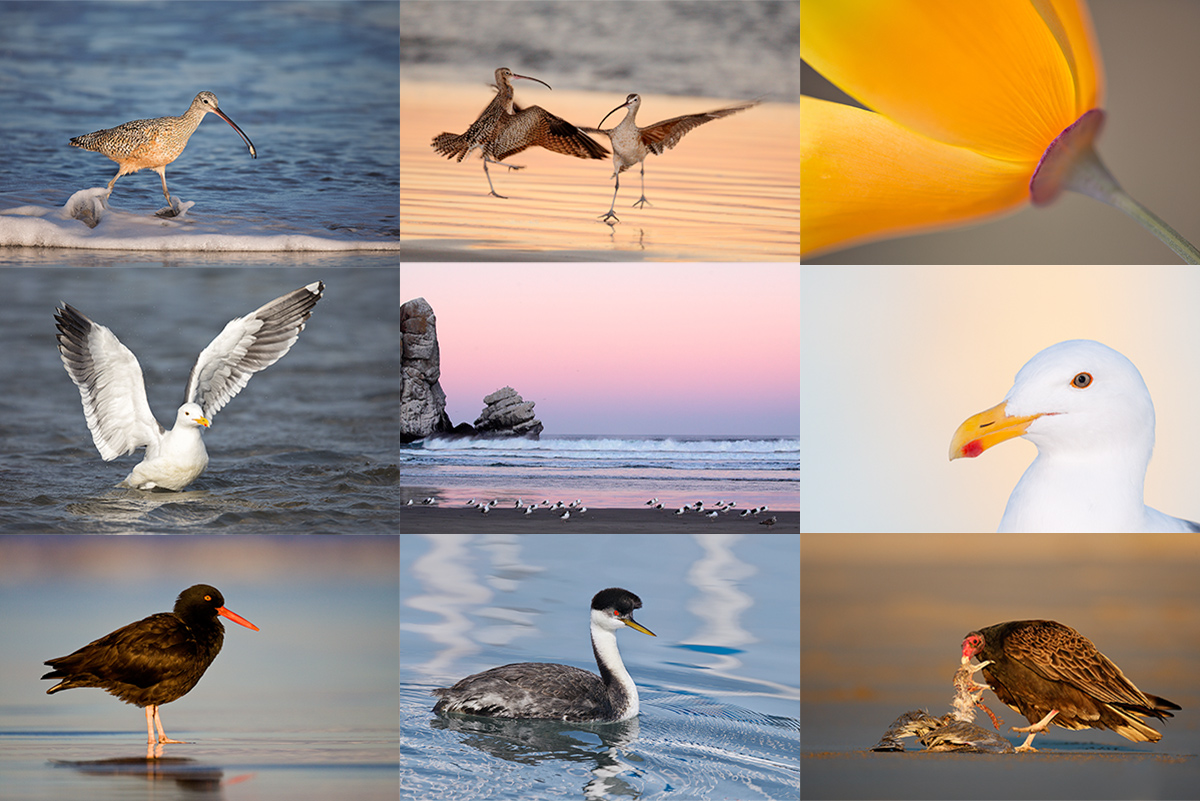 Morro Bay offers a wealth of very attractive natural history subjects in a variety of attractive settings.
2015 Morro Bay 5-DAY BIRDS AS ART Instructional Photo-Tour (IPT): MAR 14 thru MAR 18, 2015: $1999 (Limit: 8.)
Meet and Greet after dinner on your own at 8:00pm on MAR 13.
Join me in one of the most beautiful and scenic places on the planet to photograph a large variety of birds of the sea and shore. As above, the star of the show will be Long-billed Curlew. There will be lots of Marbled Godwits and Willets as well as lots of the smaller shorebird species. Black Oystercatcher is likely and we should get to photograph large flocks of Western Sandpipers in flight over the bay. With any luck we should enjoy some great sunrise and sunset photography. There are lots of gulls including Western, California, and Mew. There is one good location where we should get to photograph Western, Clarke's, Eared, and Pied-billed Grebe, Lesser Scaup, and Common Loon. We may get to photograph some passerines including Anna's Hummingbird, Brewer's Blackbird, and White-crowned Sparrow. And we have a chance for several species of raptors. Yikes, I almost forgot California Poppy. And California Ground Squirrel. Sea Otters are also possible.
This IPT will include five 3 1/2 hour morning photo sessions, five 2 1/2 hour afternoon sessions, five lunches, after-lunch image review and Photoshop sessions, and of course tons of great in-the-field instruction and photographic instruction. To ensure early starts, breakfasts will be your responsibility.
A $499 non-refundable deposit is required to hold your slot for this IPT. You can send a check (made out to "Arthur Morris) to use at BIRDS AS ART, PO Box 7245, Indian Lake Estates, FL, 33855. Or call Jim or Jennifer at the office with a credit card at 863-692-0906. Your balance, payable only by check, will be due on 12/1//2014. If the trip fills, we will be glad to apply a credit applicable to a future IPT for the full amount less a $100 processing fee. If we do not receive your check for the balance on or before the due date we will try to fill your spot from the waiting list. If your spot is filled, you will lose your deposit. If not, you can secure your spot by paying your balance. Please print, complete, and sign the form that is linked to here and shoot it to us along with your deposit check. If you register by phone, please print, complete and sign the form as noted above and either mail it to us or e-mail the scan. If you have any questions, please feel free to contact me via e-mail.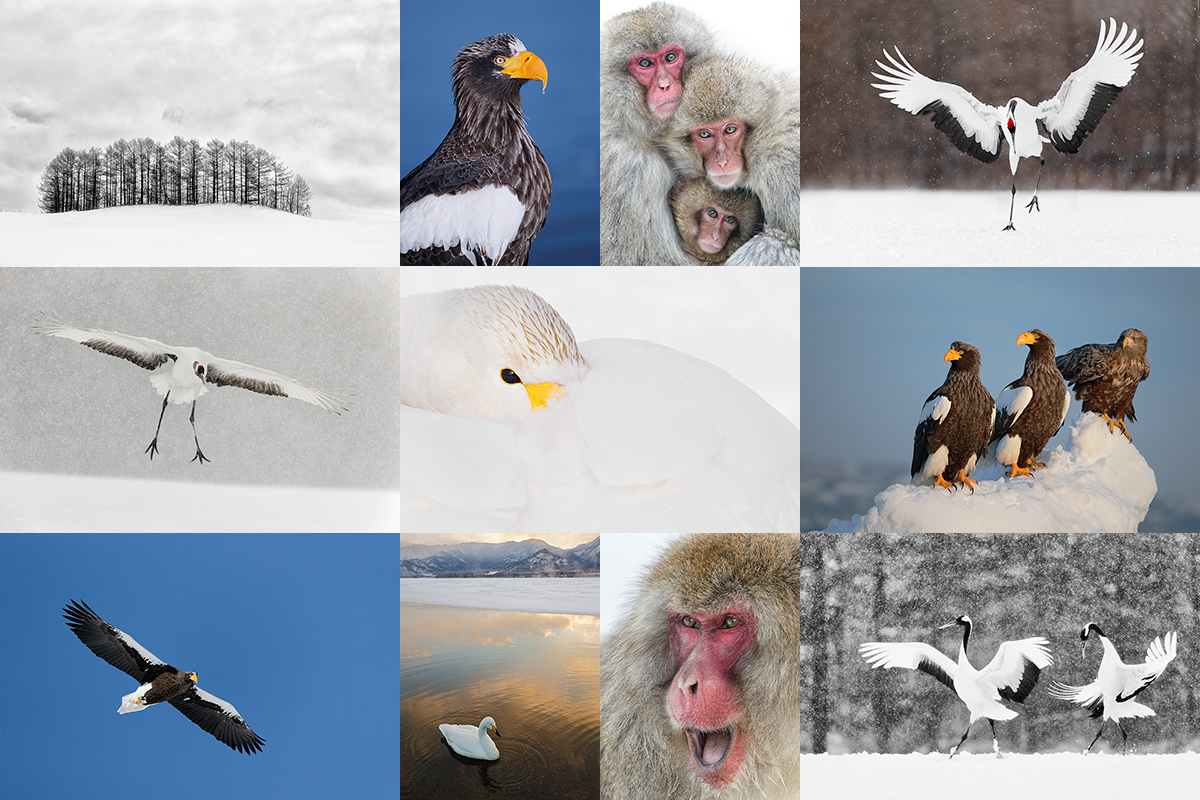 Consider joining us in Japan in February, 2016; the world's best Japan in Winter workshop. Click on the card to enjoy the spectacular larger version.
Japan In Winter IPT. February 9-24, 2016: $13,999/double occupancy. Limit 7: Openings: 3.
Needs five to run; just 1 more to go. All lodging including Tokyo hotel on 9 FEB, all breakfasts & dinners, ground transport and transfers including bus to the monkey park hotel, and all entrance fees and in-country flights are included. Not included: international flights, all lunches–most are on the run, and alcoholic beverages.
This trip is one day longer than the 2014 trip to allow for more flexibility, more time with the cranes, and most importantly, more time for landscape photography. Hokkaido is gorgeous. Three great leaders plus the world's best Japan in winter Japanese photography guide: the amazingly creative Denise Ippolito, multiple award winning photographer Paul McKenzie and yours truly. Tons of trip planning and gear advice, in-the-field instruction and guidance, at-the-lodge Photoshop and image review sessions in addition to short introductory slide programs for each of the amazing locations.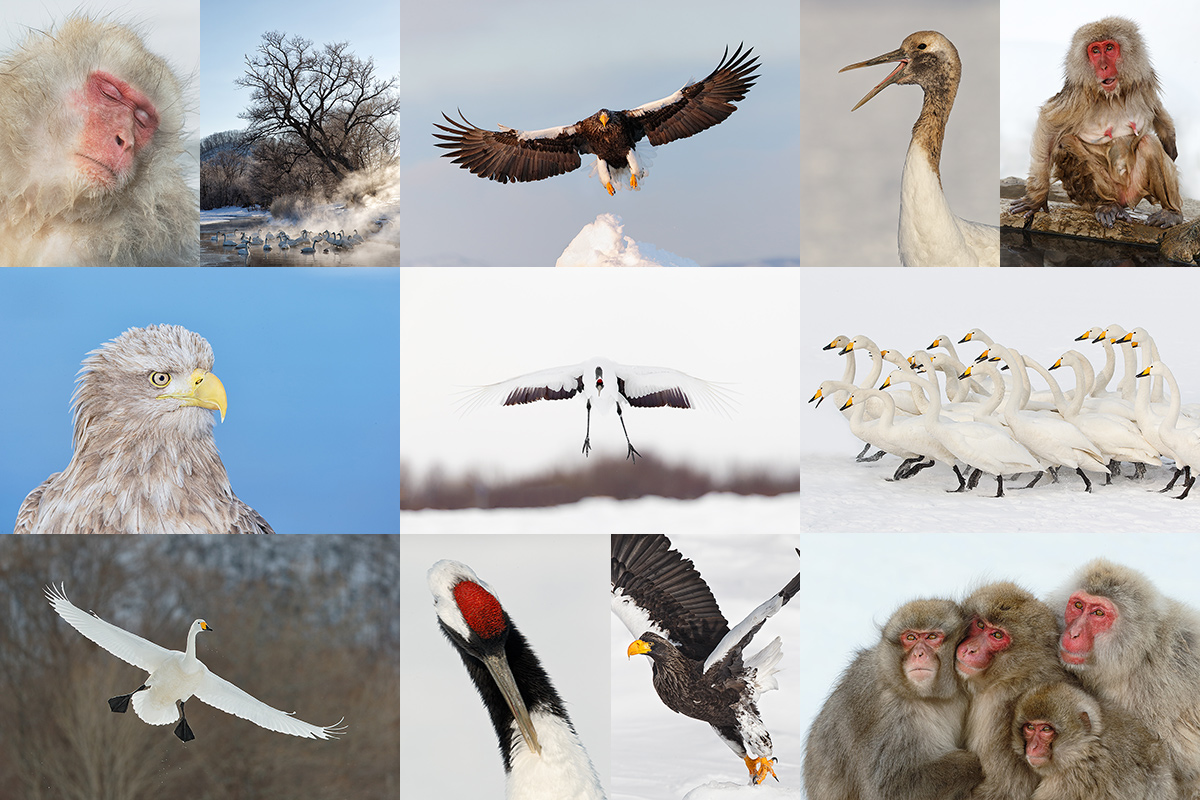 Amazing subjects. Beautiful settings. Nonstop action and unlimited opportunities. Join us.
The Leader's Favorites
Paul McKenzie's great love is for the Whooper Swans. Like me, Denise's favorites are the Red-crowned Cranes and the sea eagles–there are two species, the huge Steller's and the smaller white-tailed. And all three of us love the adorable Snow Monkeys. It is not too soon for you to join this trip of a lifetime and choose your favorite. If you want to hone your flight photography skills, this is the trip for you Everything flies but the Snow Monkeys. But come to think of it we did photograph them jumping across the stream on our last trip…. And do know that images from Hokkaido have been honored in most every BBC Wildlife Photographer of the Year Competition for several decades. Three great leaders, the best lodge, the best guide, great food, superb organization, and a wealth of incredible subjects in awe-inspiring settings. What more could you ask for?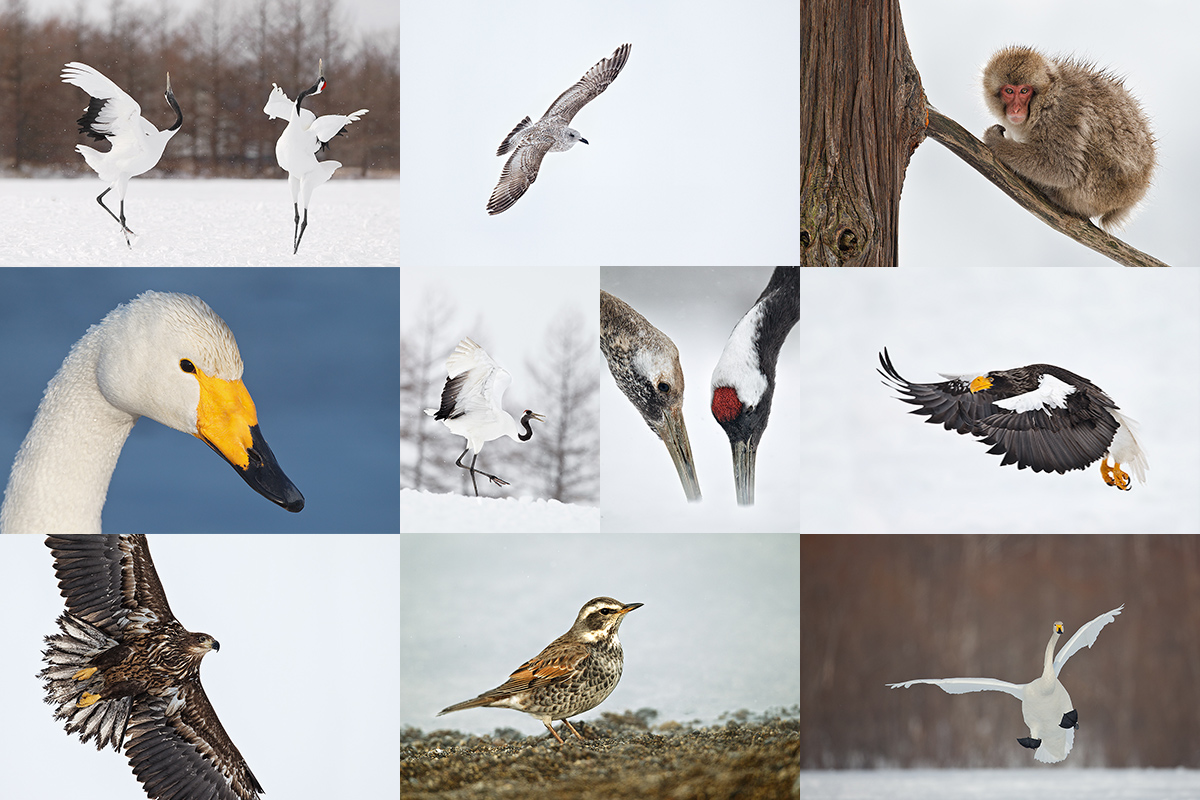 Life is short. Hop on the merry-go-round.
For More Info
For additional info and to see the complete itinerary, click here.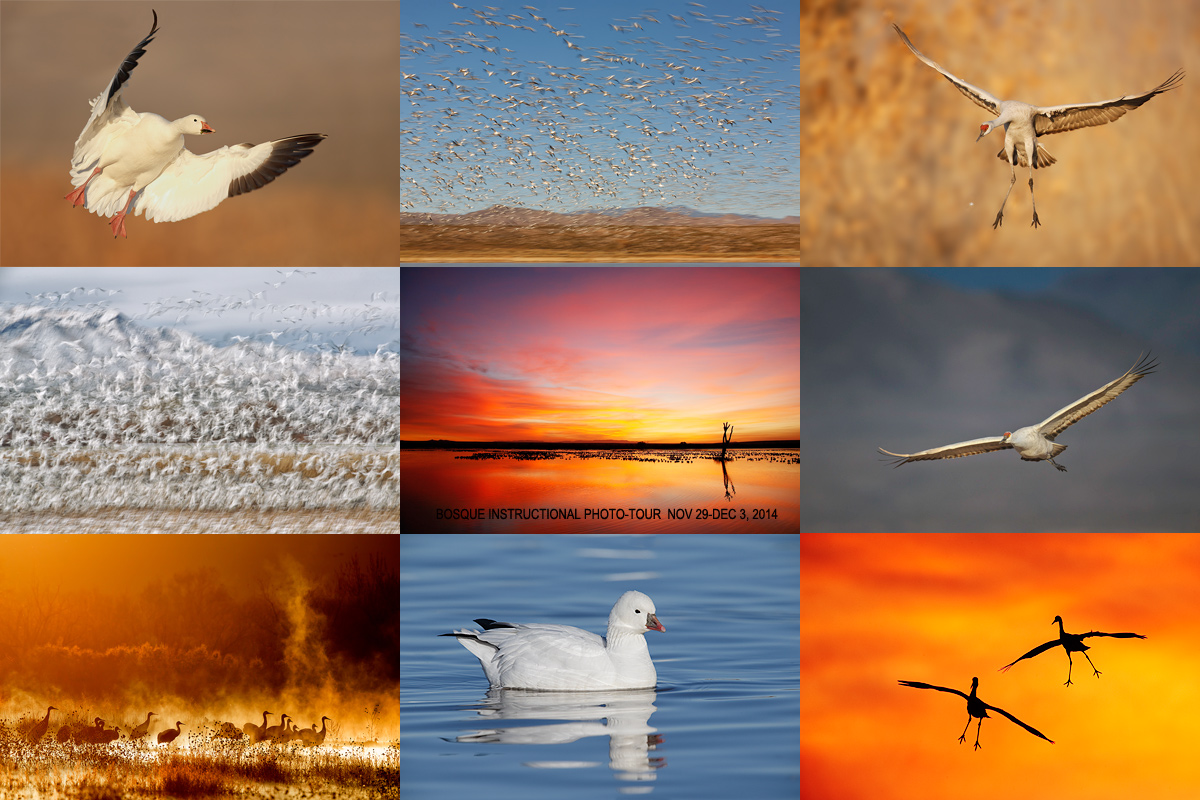 Join Denise Ippolito and me for four great days of photography and learning at one of our soul places. Please click on the card to enjoy a larger version.
Bosque del Apache 2014 BIRDS AS ART/A Creative Adventure Instructional Photo-Tour (IPT). NOV 29 (afternoon photo session)-DEC 3 (morning session), 2014. Totaling 4 FULL-DAYS: $1449. Leaders: Arthur Morris and Denise Ippolito. Introductory Slide program: 7:00pm on Saturday 11/29. Limit 16/Openings: 2
Be sure to check out the Festival of the Cranes-related programs by scrolling down here.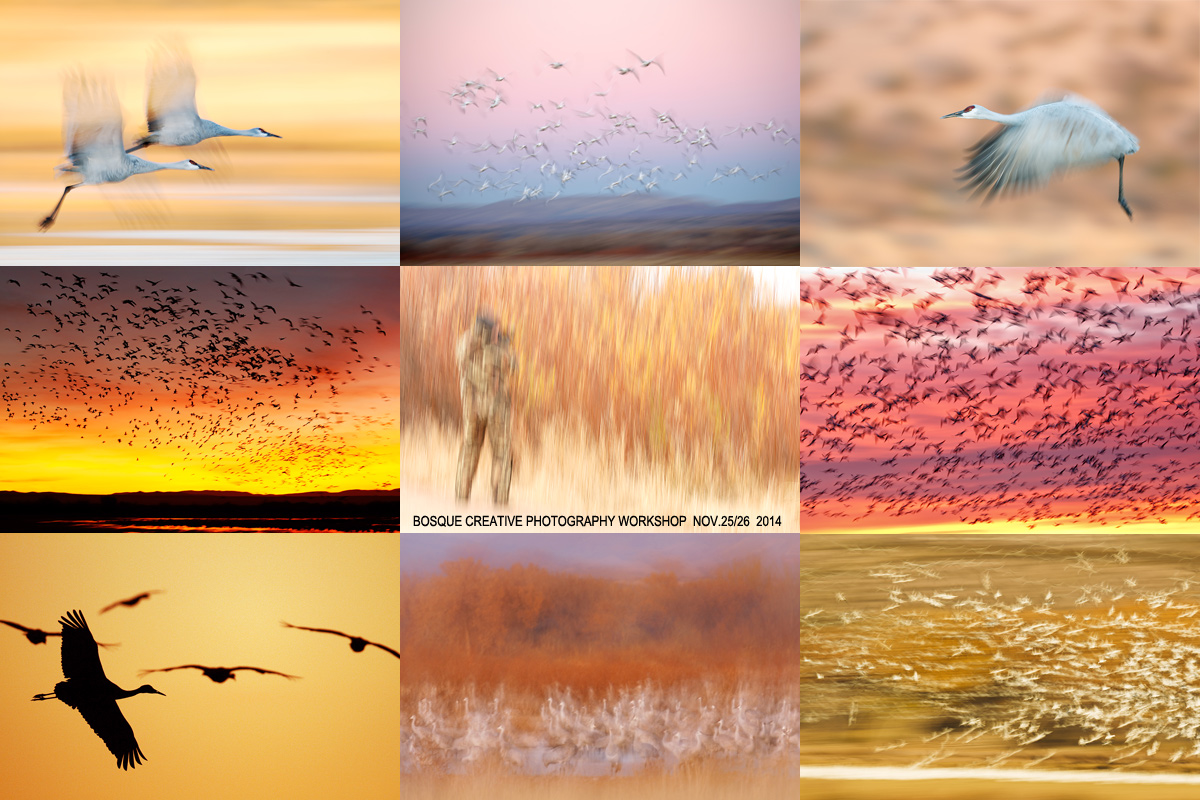 Join Denise Ippolito and Arthur Morris for two great days of photography, fun, and learning at one of our favorite soul places. We will surely be taking you out of the box on this workshop. Please click on the card to enjoy a larger version.
Bosque del Apache 2014 A Creative Adventure/BIRDS AS ART "Creative Photography Instructional Photo-Tour." (IPT). NOV 24-25, 2014. 2-FULL DAYS: $729. Leaders: Denise Ippolito & Arthur Morris. Introductory Slide program: 7:00pm on Sunday 11/23.
Be sure to check out the Festival of the Cranes-related programs by scrolling down here.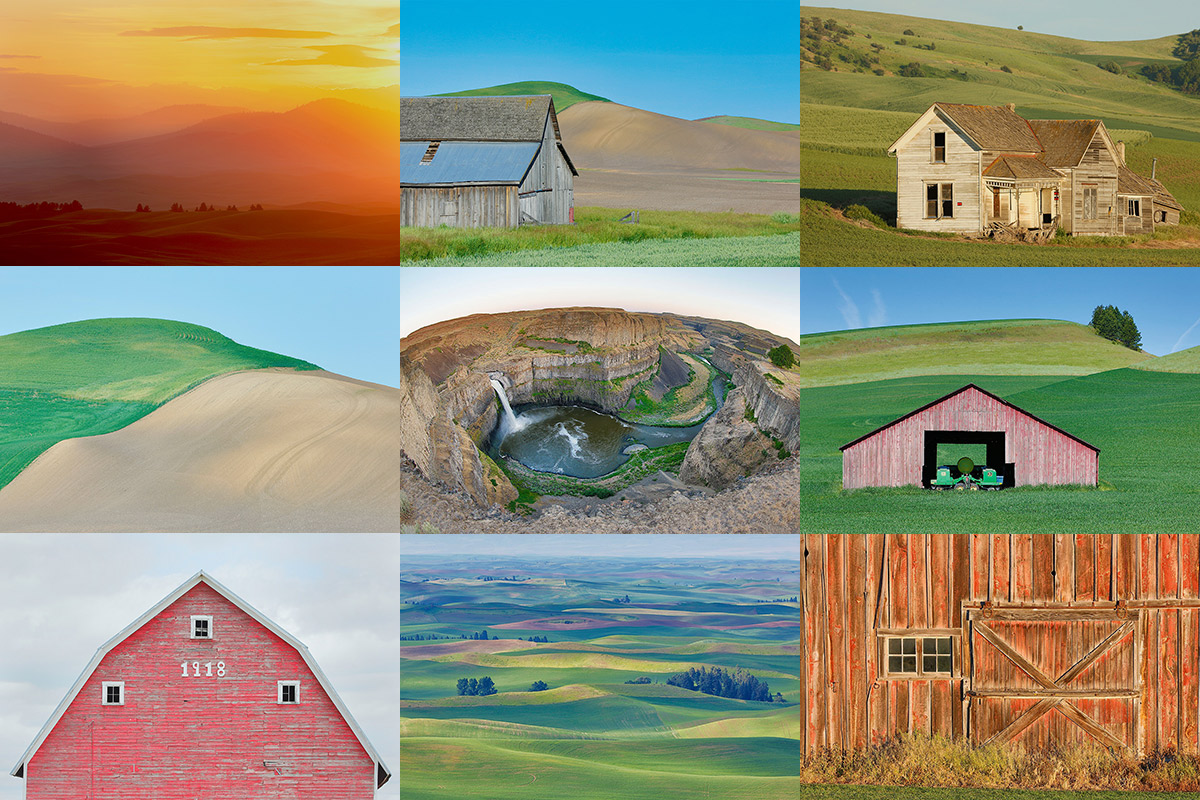 Card and design by Arthur Morris/BIRDS AS ART.
The Palouse A Creative Adventure/BIRDS AS ART Instructional Photo-Tour (IPT) #2/Eastern Washington State. June 5-9, 2015/5 Full Days: $1699/Limit 12 photographers/Openings 2.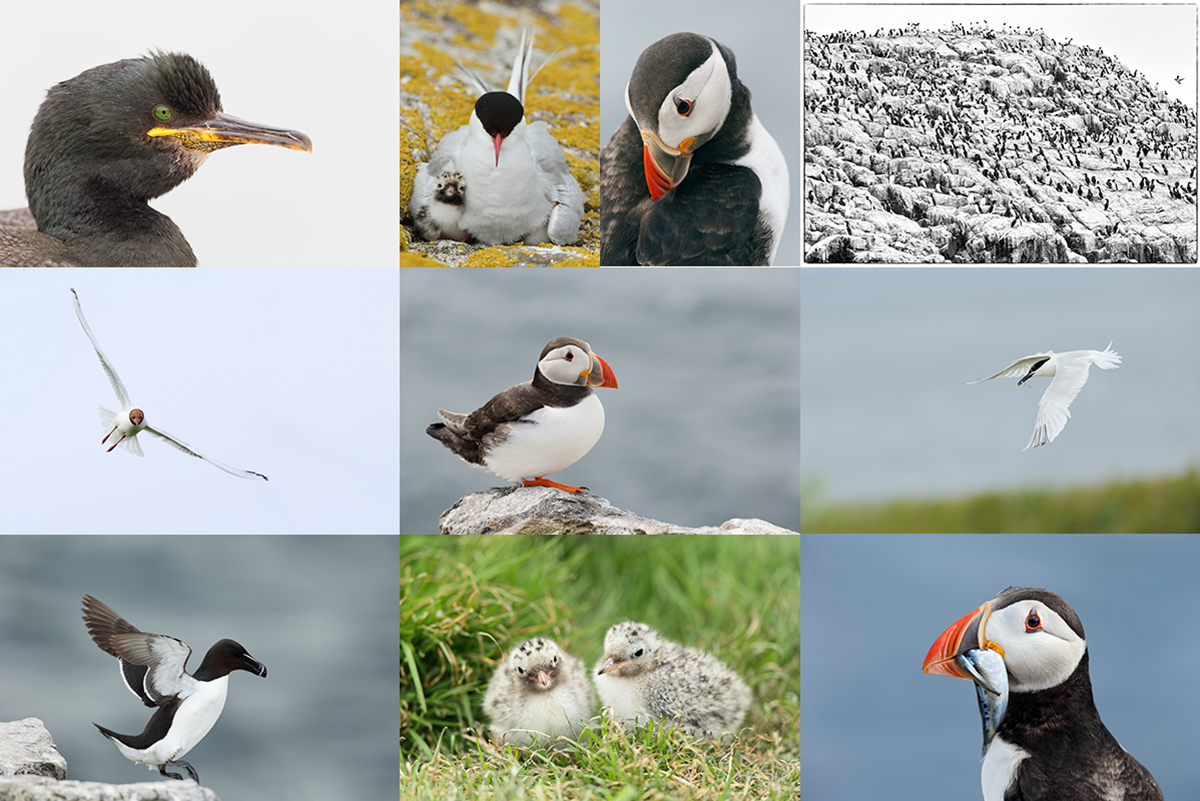 Images and card design copyright 2014: Arthur Morris/BIRDS AS ART. Click on the card to enjoy a spectacular larger version.
The 2015 UK Puffins and Gannets IPT
June 29 through July 5, 2015: $5499: Limit 10 photographers/Openings 2. Two great leaders: Denise Ippolito and Arthur Morris.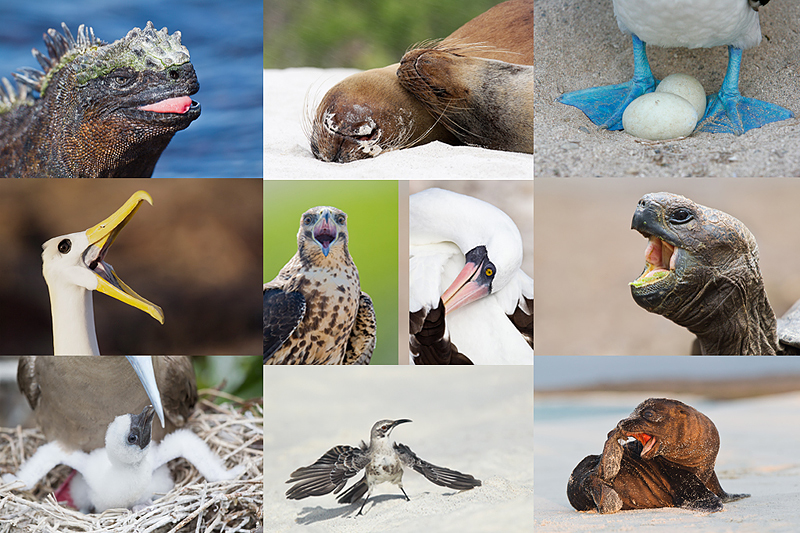 Do consider joining me for a once in a lifetime trip to the Galapagos archipelago in July, 2015.
GALAPAGOS Photo Cruise of a Lifetime IPT/The Complete Galapagos Photographic Experience. July 14-28, 2015 on the boat. 13 FULL and two half-days of photography: $12,499. Limit 14 including the leader:/Openings: 5.
My two-week Galapagos Photo-Cruises are without equal. The world's best guide, a killer itinerary, a great boat (the Samba), and the best leader with eight Galapagos cruises under his belt. Pre-trip and pre-landing location-specific gear advice. In-the-field photo instruction and guidance. Jeez, I almost forgot: fine dining at sea!
Facebook
Be sure to like and follow BAA on Facebook by clicking on the logo link upper right. Tanks a stack!
Support the BAA Blog. Support the BAA Bulletins: Shop B&H here!
We want and need to keep providing you with the latest free information, photography and Photoshop lessons, and all manner of related information. Show your appreciation by making your purchases immediately after clicking on any of our B&H or Amazon Affiliate links in this blog post. Remember, B&H ain't just photography!
…..
Amazon.com
Those who prefer to support BAA by shopping with Amazon may use this link:
Amazon Canada
Many kind folks from north of the border, eh, have e-mailed stating that they would love to help us out by using one of our affiliate links but that living in Canada and doing so presents numerous problems. Now, they can help us out by using our Amazon Canada affiliate link by starting their searches by clicking here. Many thanks to those who have written.
Typos
In all blog posts and Bulletins, feel free to e-mail or to leave a comment regarding any typos or errors. Just be right :).