What's Up?
After waking yesterday at 2:41am, before the 3:15am alarm, I drove through thick fog in Polk County but as I got closer to the coast and Fort DeSoto visibility improved a bit. I stopped on the way at my secret spot on Tierra Verde and the Yellow-crowned Night-Herons were there as advertised; see in the Fort DeSoto Site Guide). I shot some 7DII ISO 1600 stuff that I will share with you here soon. DeSoto was great. See more below.
I met part of tomorrow's group in Brandon and we enjoyed two great hours at a local rookery. This morning is spoonbills and more on the Hooptie Deux with James Shadle.
This blog post took a bit more than an hour to prepare and was published from my hotel room in Brandon, FL at 5:01am.
Store Down
As I type, the BAA Online Store is down. We apologize for any inconvenience and we are of course working on the problem.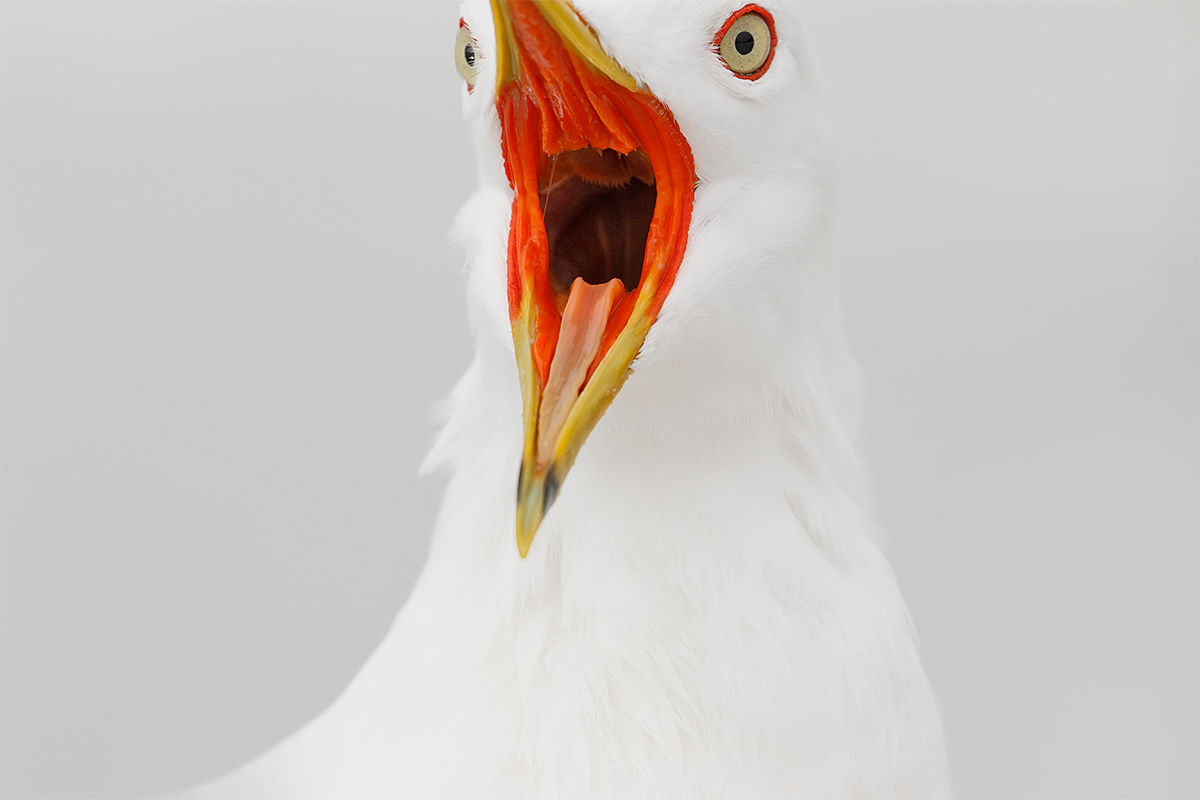 This image was created in cloudy bright conditions at 12:18pm on March 6, 2015 at Fort DeSoto. I used the hand held Canon EF 100-400mm f/4.5-5.6L IS II USM Lens (at 400mm) and the Canon EOS 7D Mark II. ISO 400. Evaluative metering +1 2/3 stops as framed: 1/1600 sec. at f/8. Cloudy WB.
Center AF point/Shutter Button/AI Servo Expand AF as framed was active at the moment of exposure. Click on the image to see a larger version.
Your browser does not support iFrame.
I Could'a Been Famous II
DeSoto was so good on Friday morning that I did not get over to the gull spot until nearly noon. I sat for an hour with a quarter loaf of bread between my legs had a ton of fun concentrating as I had planned on the handsome breeding plumage Ring-billed Gulls. I tried in vain to create some time head portraits of the screaming bossy birds but as you can see above, their movements are so fast and unpredictable as they incorporate a variety of head throws…. Heck, I tried.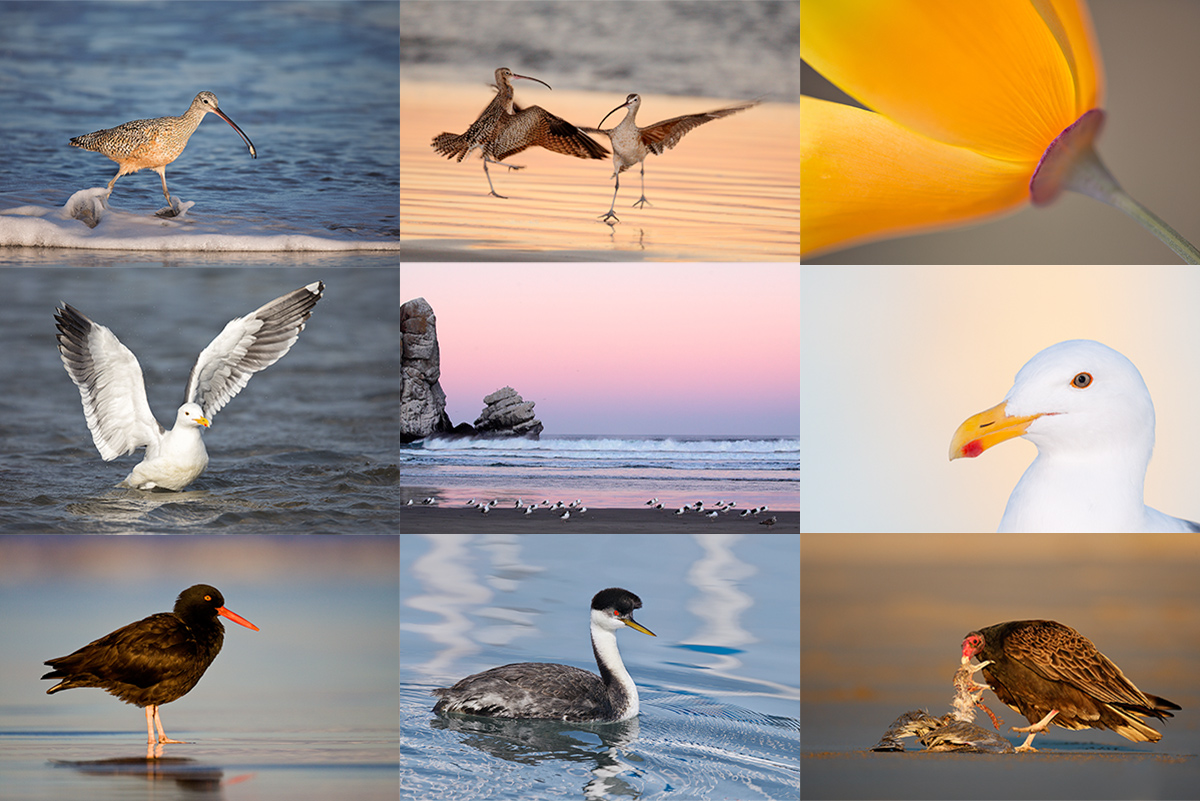 Morro Bay offers a wealth of very attractive natural history subjects in a variety of attractive settings. Do consider joining me there on the March 20-22, 2015 Canon Destination Workshop. Complete info and register here
Morro Bay Pre-Canon Destination Workshop In-the-field Day
The Morro Bay Canon Destination Workshop March 20-22, 2015 has five slots open. To encourage folks to sign up I have planned the following:
Morro Bay Pre-Canon Destination Workshop In-the-field Day. Friday March 20: $399.
This in-the-field workshop includes a 4-hour morning photo-session that begins in the pre-dawn, a 2 hour afternoon photo session (3-5pm or so), and a working lunch with image review and some Photoshop. We will finish up in time to attend the Friday evening program that opens the Destination Workshop.
Though you not need to be registered for the Canon event, that would make a lot of sense to me. The Friday evening program is of course open only to those who are signed up for the Destination Workshop. See immediately below for details on that.
BIRDS AS ART Morro Bay, CA Canon Live Learning EOS Destination Workshop
March 20-22, 2015: $1050

Borrow great Canon gear. Head home with a print or two. Learn from the best.
Click here for complete info or to register.
Click here to see the course agenda.
Join me in one of the most beautiful and scenic places on the planet to photograph a large variety of birds of the sea and shore. The star of the show will be the spectacular Long-billed Curlew. There will be lots of Marbled Godwits and Willets as well as lots of the smaller shorebird species. Black Oystercatcher is likely and we should get to photograph large flocks of Western Sandpipers in flight over the bay; with any luck we should enjoy some great sunrise and sunset photography. There are lots of gulls including Western, California, and Mew. There is one good location where we should get to photograph Western, Clarke's, Eared, and Pied-billed Grebe, Lesser Scaup, and Common Loon–you will be able to borrow a long lens from Canon along with various camera bodies. We may get to photograph some passerines including Anna's Hummingbird, Brewer's Blackbird, and White-crowned Sparrow. And we have a chance for several species of raptors. Yikes, I almost forgot California Poppy. And California Ground Squirrel. Sea Otters are also possible.
Folks who register after seeing this notice are asked to shoot me a copy of their BIRDS AS ART Morro Bay Registration Confirmation via e-mail.
See lots more Morro Bay images here.
Fort DeSoto Site Guide
Can't make the IPT? Get yourself a copy of the Fort DeSoto Site Guide. Learn the best spots, where to be when in what season in what weather. Learn the best wind directions for the various locations. BAA Site Guides are the next best thing to being on an IPT. You can see all of them here.
Facebook
Be sure to like and follow BAA on Facebook by clicking on the logo link upper right. Tanks a stack!
Support the BAA Blog. Support the BAA Bulletins: Shop B&H here!
We want and need to keep providing you with the latest free information, photography and Photoshop lessons, and all manner of related information. Show your appreciation by making your purchases immediately after clicking on any of our B&H or Amazon Affiliate links in this blog post. Remember, B&H ain't just photography!
…..
Amazon.com
Those who prefer to support BAA by shopping with Amazon may use this link:
Amazon Canada
Many kind folks from north of the border, eh, have e-mailed stating that they would love to help us out by using one of our affiliate links but that living in Canada and doing so presents numerous problems. Now, they can help us out by using our Amazon Canada affiliate link by starting their searches by clicking here. Many thanks to those who have written.
Typos
In all blog posts and Bulletins, feel free to e-mail or to leave a comment regarding any typos or errors. Just be right :).