Stuff
My flights to the west coast were long but uneventful. I prepared the cards and wrote the text for this blog post on the MCO to Phoenix leg. It is being published from my hotel room in Morro Bay at 9:39pm Friday which is midnight +39 minutes on the east coast.
The 3,000+ page views streak came to an end on Friday with 2890 views. I guess that I gave myself a kaynahorah.
Please Remember to use our Affiliate Links 🙂
To show your appreciation for my continuing efforts here, we ask, as always, that you use our the B&H and Amazon affiliate links on the right side of the blog for all of your purchases. B&H is recommended for you major photography gear purchases, Amazon for your household, entertainment, and general purpose stuff. Please remember: no phone orders; web orders only!
Please check the availability of all photographic accessories in the BIRDS AS ART Online Store, especially the Mongoose M3.6 tripod heads, Gitzo tripods, Wimberley heads and plates, LensCoats and accessories, and the like. We sell only what I have used, have tested, and can depend on. We will not sell you junk. We know what you need to make creating great images easy and fun. And we are always glad to answer your gear questions via e-mail.
I would of course appreciate your using our B&H affiliate links for all of your major gear, video, and electronic purchases. For the photographic stuff mentioned in the paragraph above we, meaning BAA, would of course greatly appreciate your business. Here is a huge thank you to the many who have been using our links on a regular basis and visiting the BAA Online store as well.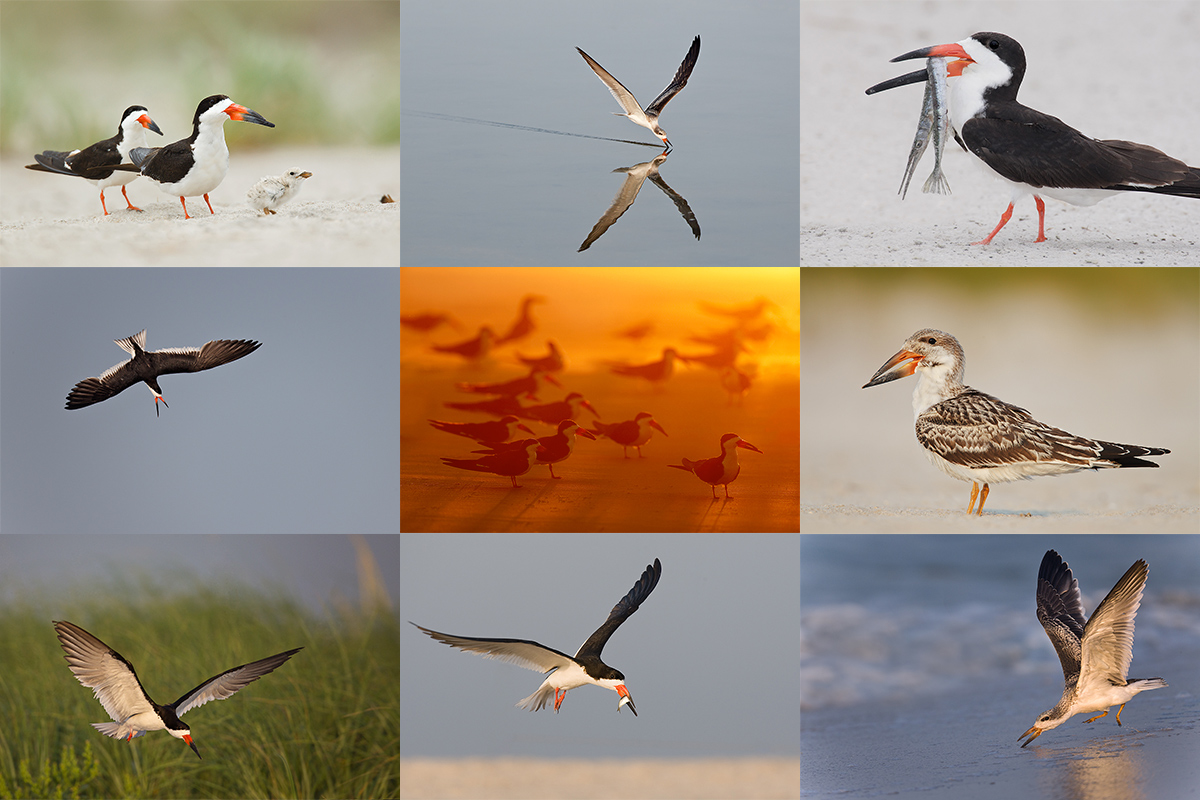 The strange thing is that when I lived in New York, I never knew about this amazing and consistently productive location.
Nickerson Beach/JBWR (possibly…)/Black Skimmer/Oystercatcher/migrant shorebird IPT: August 13-16, 2015. 4 1/2 DAYS: $1399.
Meet and greet on the evening of WED August 12. Limit 10/Openings 9.
Most of our seven photo sessions will be spent at Nickerson beach photographing the nesting Black Skimmers. In flight, sometimes battling. Carrying fish. Chicks of varying sizes from a very few just-hatched to lots of fledglings. It is likely that we will get to see some Great Black-backed Gulls preying on the juvenile skimmers. They swallow them whole. There will be lots of gulls to photograph as well as some Common Terns. Locally breeding shorebird species include American Oystercatcher–pretty much guaranteed, Willet, which is likely, and Piping Plover, which is probable but we need to get lucky with those to get close….
If local conditions are ideal we may visit Jamaica Bay Wildlife Refuge to photograph southbound migrant shorebirds on one or possibly two mornings. Even if we do not visit JBWR we should get some good chances with the migrant shorebirds at the beach, especially Sanderling and Semipalmated Plover. Red Knot and others are possible.
Save a space by calling Jim or Jen at the office and arranging to leave your deposit of $499. I hope to see you there.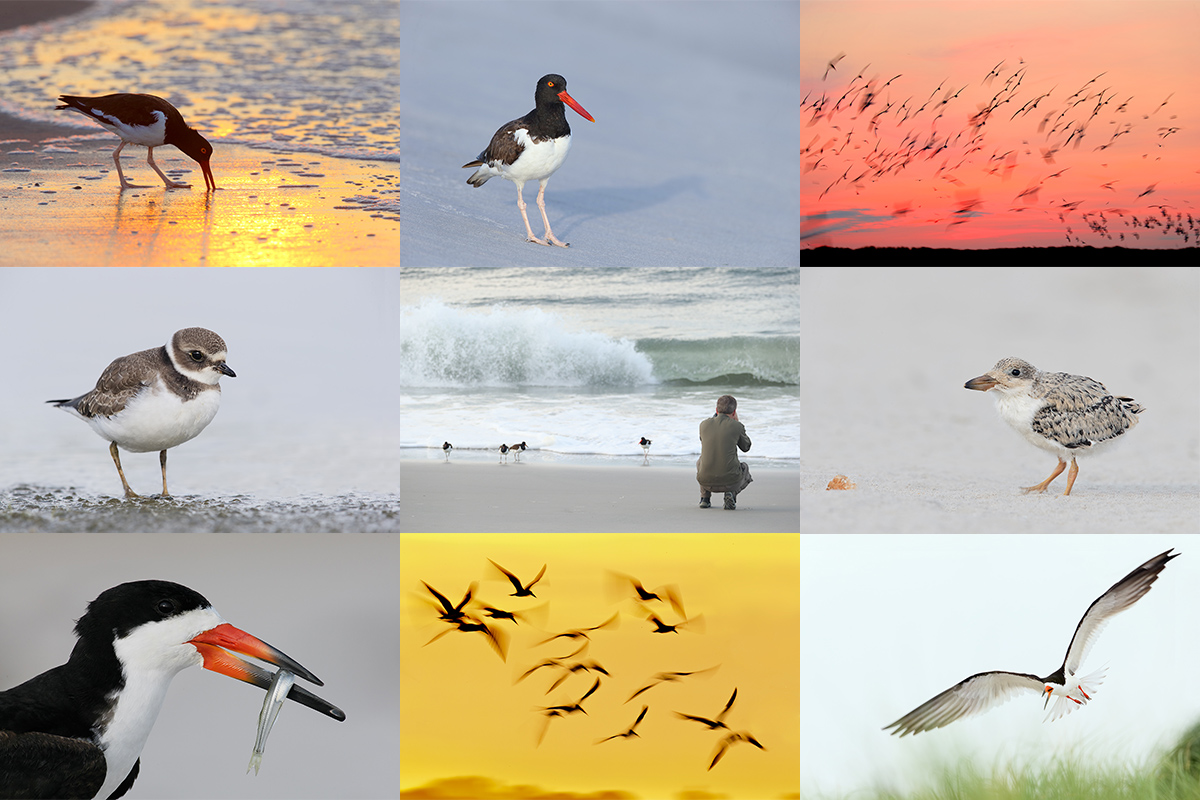 As you can see, the oystercatchers are quite tame at Nickerson. And we will get you up early and we will stay out late.
Jamaica Bay Wildlife Refuge In-the-field Instructional Photo Workshop/Scouting Session. August 12, 2015. Morning only: $250. Cheap!
The tide will be pretty good at the East Pond…. If I learn that conditions there are un-photographable we will do Nickerson Beach as a back-up. This will work either as an add-on for out of town folks coming for the IPT above or as a stand alone session. Either way, you will, as always, learn a ton. And we might even get some good images.
Used Photography Gear for Sale
You can see all of the currently listed items by clicking here or at any time by clicking on the Used Photography Gear for Sale tab, the last item on the lower row of yellow-gold tab bars near the top of each blog page.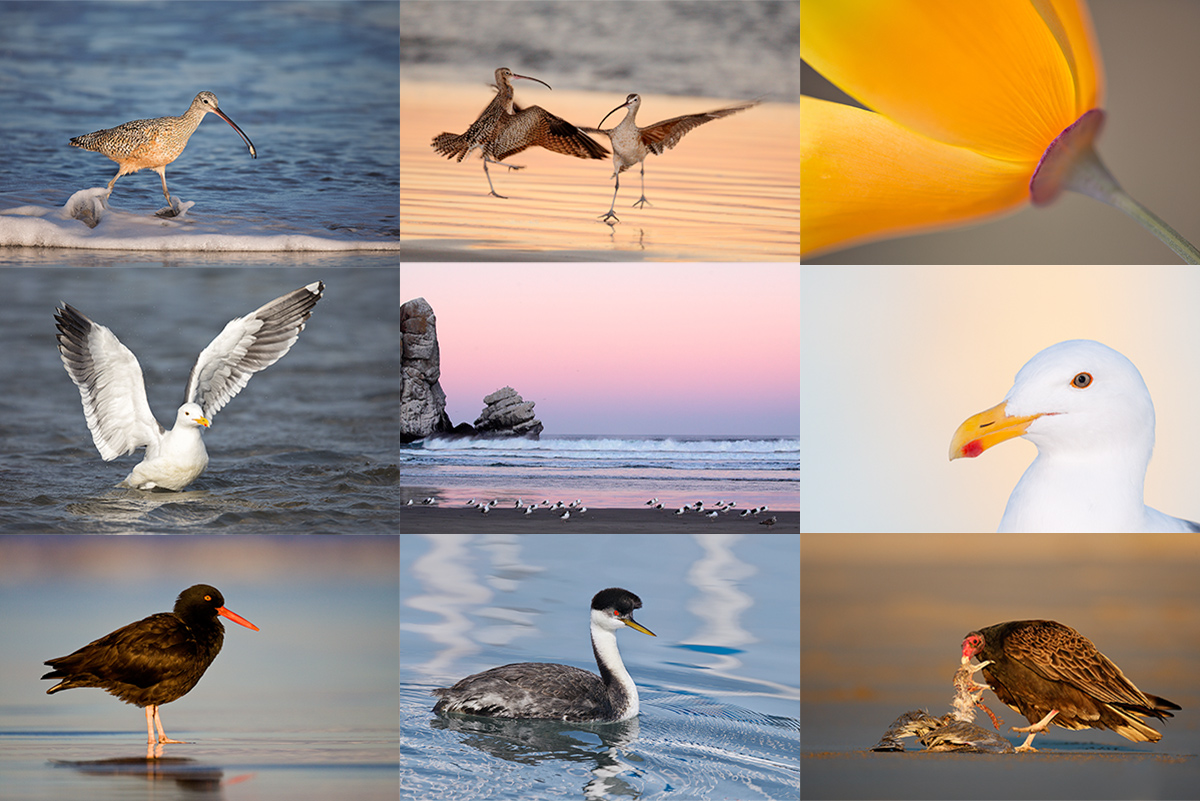 Morro Bay offers a wealth of very attractive natural history subjects in a variety of attractive settings. Do consider joining me there on the March 20-22, 2015 Canon Destination Workshop. Complete info and register here
Morro Bay Pre-Canon Destination Workshop In-the-field Day
The Morro Bay Canon Destination Workshop March 20-22, 2015 now has only four slots open. To encourage folks to sign up I have planned the following:
Morro Bay Pre-Canon Destination Workshop In-the-field Day. Friday March 20: $399.
This in-the-field workshop includes a 4-hour morning photo-session that begins in the pre-dawn, a 2 hour afternoon photo session (3-5pm or so), and a working lunch with image review and some Photoshop. We will finish up in time to attend the Friday evening program that opens the Destination Workshop. At present only two folks are signed up for the day so you will surely receive all of the one on one guidance that you can handle.
Though you not need to be registered for the Canon event to join me on Friday, doing so would make a lot of sense to me. The Friday evening program is of course open only to those who are signed up for the Destination Workshop. See immediately below for details on that.
BIRDS AS ART Morro Bay, CA Canon Live Learning EOS Destination Workshop
March 20-22, 2015: $1050
Borrow great Canon gear. Head home with a print or two. Learn from the best.
Click here for complete info or to register.
Click here to see the course agenda.
Join me in one of the most beautiful and scenic places on the planet to photograph a large variety of birds of the sea and shore. The star of the show will be the spectacular Long-billed Curlew. There will be lots of Marbled Godwits and Willets as well as lots of the smaller shorebird species. Black Oystercatcher is likely and we should get to photograph large flocks of Western Sandpipers in flight over the bay; with any luck we should enjoy some great sunrise and sunset photography. There are lots of gulls including Western, California, and Mew. There is one good location where we should get to photograph Western, Clarke's, Eared, and Pied-billed Grebe, Lesser Scaup, and Common Loon–you will be able to borrow a long lens from Canon along with various camera bodies. We may get to photograph some passerines including Anna's Hummingbird, Brewer's Blackbird, and White-crowned Sparrow. And we have a chance for several species of raptors. Yikes, I almost forgot California Poppy. And California Ground Squirrel. Sea Otters are also possible.
Folks who register after seeing this notice are asked to shoot me a copy of their BIRDS AS ART Morro Bay Registration Confirmation via e-mail.
See lots more Morro Bay images here.
Facebook
Be sure to like and follow BAA on Facebook by clicking on the logo link upper right. Tanks a stack!
Support the BAA Blog. Support the BAA Bulletins: Shop B&H here!
We want and need to keep providing you with the latest free information, photography and Photoshop lessons, and all manner of related information. Show your appreciation by making your purchases immediately after clicking on any of our B&H or Amazon Affiliate links in this blog post. Remember, B&H ain't just photography!
…..
Amazon.com
Those who prefer to support BAA by shopping with Amazon may use this link:
Amazon Canada
Many kind folks from north of the border, eh, have e-mailed stating that they would love to help us out by using one of our affiliate links but that living in Canada and doing so presents numerous problems. Now, they can help us out by using our Amazon Canada affiliate link by starting their searches by clicking here. Many thanks to those who have written.
Typos
In all blog posts and Bulletins, feel free to e-mail or to leave a comment regarding any typos or errors. Just be right :).