What's Up?
Despite the preponderance of tame Long-billed Curlews, Marbled Godwits, and Western Gulls in gorgeous breeding plumage, the folks on the Morro Bay Canon Destination workshop were a bit tuckered out from our long Saturday beach walks. And they wanted some variety. In search of that, we spent about two hours with a very handsome and very cooperative male Anna's Hummingbird. Nobody was bored.
I pack tonight. I will be getting up quite early as my Monday flight to Phoenix departs San Luis Obispo at 6:20am. From there it is on to MCO where Jim will be picking me up at about 4:30pm. Good luck with my 40 minute connection time….
This blog post took less than an hour to prepare and was published at 9:02pm on Sunday, two minutes past midnight on Monday on the east coast. Good night.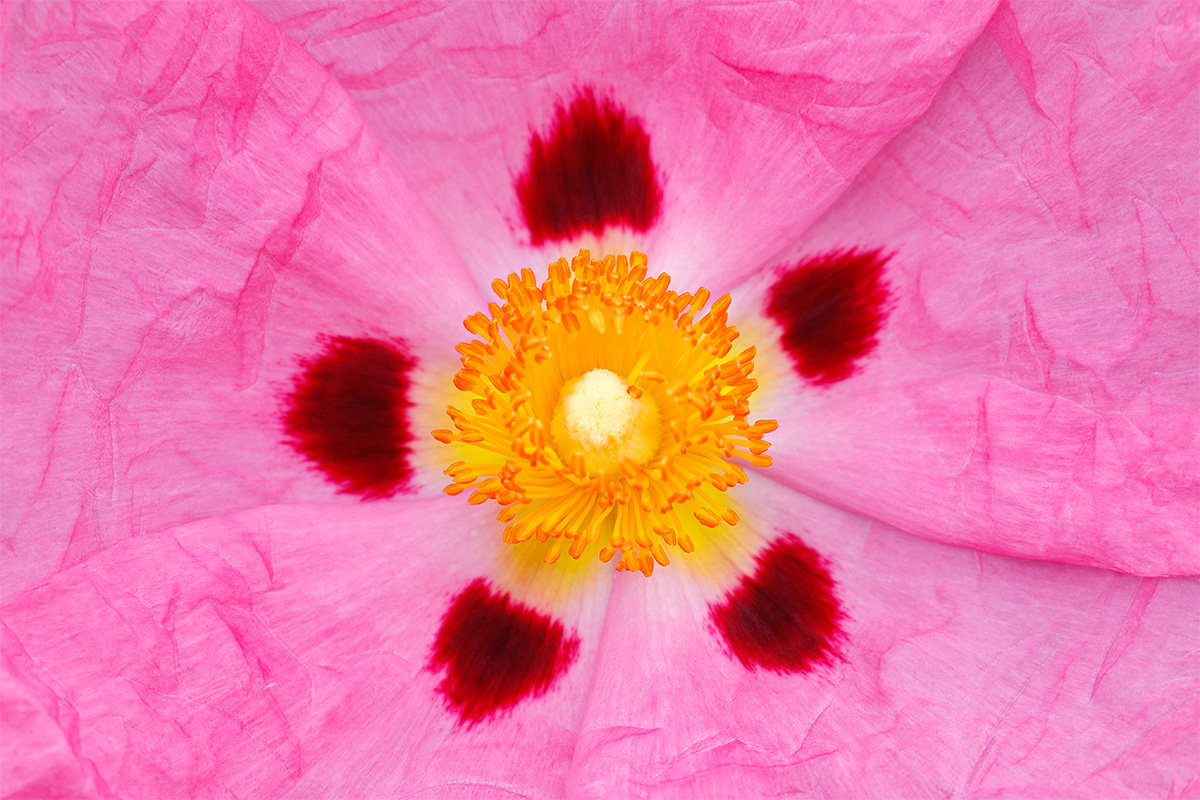 Image #1: Rock Rose 3X2
Lens Quiz
Both the 3X2 image above and the square crop below were created from the same RAW file. The 3X2 is a minuscule crop from the original.
What lens or lens/TC combination was used to create the original image?
a-Canon EF 100mm f/2.8L Macro IS USM lens
b- Canon EF 180mm f/3.5L Macro USM lens
c-Canon EF 180mm f/3.5L Macro USM lens with the Canon Extender EF 1.4X III
d-Canon EF 100-400mm f/4.5-5.6L IS II USM lens
e-some other lens/TC combination; if this, which?
Note: the flower was about two and one-half to three inches in diameter.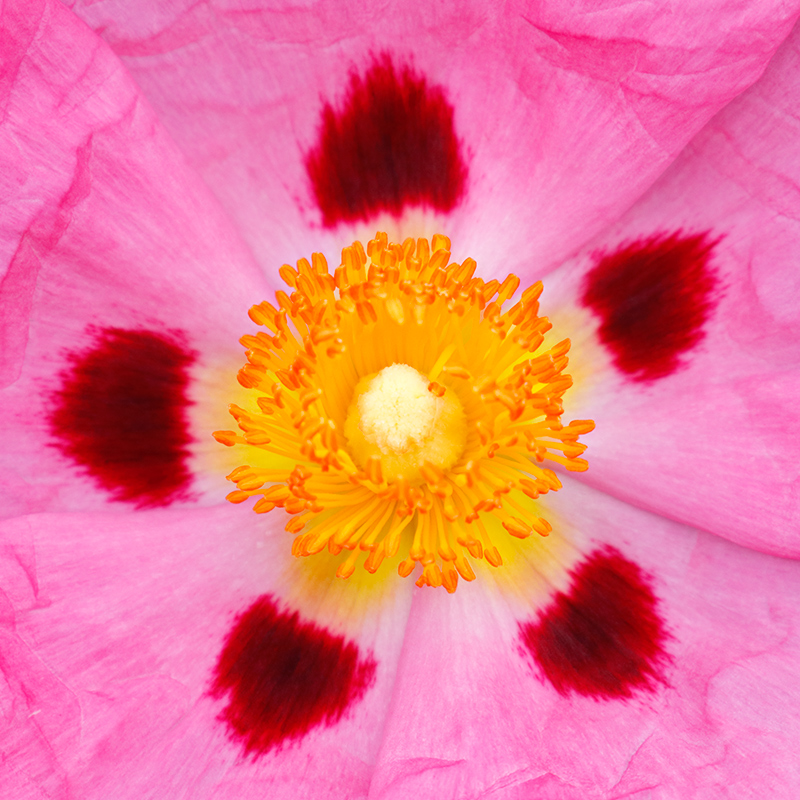 Image #2: Rock Rose Square
Image Preference
Which of the two images above do you like best, the 3X2 version or the square crop. Please let us know why.
Please
Please remember to use our affiliate links especially for you major gear purchases. And please remember that I am always glad to answer your gear questions via e-mail.