Stuff
On Saturday I began working on a huge backload of image files from various trips; I have never been so far behind as I am now…. It is a huge job but somebody has to do it. As soon as I finish this blog post I will be on the phone to the UK double checking our vehicle rentals and our luggage transport arrangements for the Puffins and Gannets IPT. Those who would like to join us in the early summer of 2016 on the next puffin trip are invited to shoot me an e-mail.
I spent a good part of the day watching the US Open golf; at 5:15am on Monday morning it is down to the last three holes and–after he holed a big-breaking 19 foot putt on 16, it is looking very much like another Jordan Spieth victory….
So much for easy: with a 3-shot lead and two holes to play, Spieth just double-bogeyed 17 while Oosthuizen birdied 18 to tie after a backnine birdie barrage and a 29 on the incoming nine…. Young Jordan needs to birdie 18 to avoid a playoff…. Yikes!
This Just In!
Congrats to Jordan Spieth on winning the first two legs of the 2015 Grand Slam. He birdied 18, just missing his eagle putt. But it looked like a sure playoff as Dustin Johnson birdied 17 and had a chance to win outright with a 12 foot, four inch eagle putt on 18. He missed that and then missed the short come-backer to give Spieth the win. He celebrated with his Dad and family on Father's Day. Whew and wow! The ending left pretty much everyone in shock.
I had time for my core exercises and another long swim. This blog post, which took me about two hours to asssemble, is the 165th in a row. It was published just before 5:30am on Monday, June 22, 2015.
Check it out!
BIRDS AS ART on the B&H Explora blog here.
Please Remember to shop the BAA Online Store, and to use our Affiliate Links 🙂
To show your appreciation for my continuing efforts here, we ask, as always, that you use our the B&H and Amazon affiliate links on the right side of the blog for all of your purchases. B&H is recommended for you major photography gear purchases, Amazon for your household, entertainment, and general purpose stuff. Please check the availability of all photographic accessories in the BIRDS AS ART Online Store, especially the Mongoose M3.6 tripod heads, Gitzo tripods, Wimberley heads and plates, LensCoats and accessories, and the like. We sell only what I have used, have tested, and can depend on. We will not sell you junk. We know what you need to make creating great images easy and fun. And we are always glad to answer your gear questions via e-mail. I just learned that my account was suspended during my absence; it should be up and running by Monday at the latest.
I would of course appreciate your using our B&H affiliate links for all of your major gear, video, and electronic purchases. For the photographic stuff mentioned in the paragraph above we, meaning BAA, would of course greatly appreciate your business. Here is a huge thank you to the many who have been using our links on a regular basis and visiting the BAA Online store as well.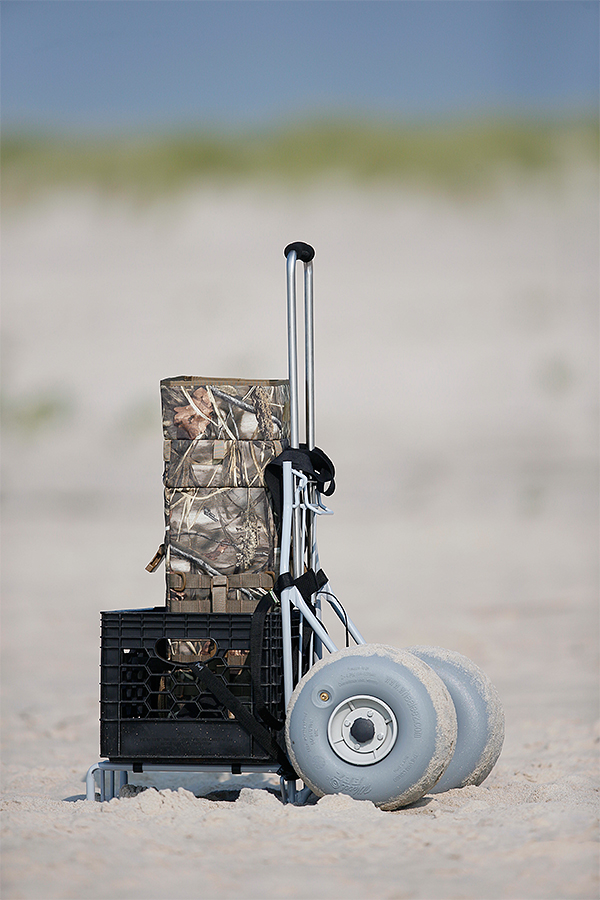 Wheeleez has extended my long lens beach photography career by at least two decades….
Wheeleez
While I love my Eckla Beach Rolly (and accessories) for the boardwalks at places like the St. Augustine Alligator Farm and Gatorland, the thin tires/wheels are not very good on the beach. The always generous Dr. Greg Gulbransen introduced me to Wheeleez last summer. I considered stocking them in the BAA Online Store but the box that they come is in huge. After months of searching, I finally found them on Amazon. Folks kind enough to order theirs using the logo link below can help support my efforts here on the blog and the work that I do virtually every day of the year answering your e-mail questions.
In Practice
As most regular readers here know, I have been rehabbing my right shoulder for about ten years, the result of incorrectly carrying a big telephoto lens, with the full weight of the rig resting–you guessed it–on my right shoulder. I am sure that I will be rehabbing the shoulder until they nail the box shut. In any case there was a point about 18 months ago when I thought that long lens photography at the beach–one of my great pleasures–was a thing of the past. Then I received the gift of a Wheeleez. It quickly became a Godsend for me. I love to bring a ton of stuff to the beach. Though the opening image here shows a light load, actually only the fabulous Lens Coat 4Xpandable Long Lens Bag, I routinely carry a ton of stuff easily in my Wheeleez.
I actually own two Wheeleez-es (please do not ask me what is the correct spelling of the plural of Wheeleez), one is at my Mom's on Long Island, the other here in Florida. I often head out to the beach with the 600 II, the Canon EF 300mm f/2.8L IS II, the 100-400mm IS L II or the Canon EF 70-200mm f/2.8L IS,, my tripod with a Mongoose M3.6 on top, a wide angle lens or two, and often the 100mm f/2.8L Macro lens. All of the smaller items are protected either by LensCoat Hoodies, LensBags, etc. or by my woolen watch caps. The stretchy strap that the include with the Wheeleez is great for keeping everything in place. Greg uses heavy duty rubberized wire ties to do the same. Be sure to place the smaller items in the bottom of the crate or inside the Lens Coat 4Xpandable Long Lens Bag so that they do not bounce out. You will also have room for a bottle of spring water and a bit of extra clothing that can serve as padding. If I need to carry an even larger load I go to my X-trahand Vest from Vested Interest. Please e-mail for info on that.
Plastic Milk Crate
You need a sturdy plastic lattice-type milk crate to make the whole thing work. Why lattice type? They include two straps. I use only one. I thread it through the open spaces near the bottom of the crate to secure it. If you do not have one in the garage or the attic the one linked to above is perfect.
Negative Reviews
There are many negative reviews of the Wheeleez on Amazon, along with many positive ones. I own two and have never had any type of problem. A friend on Long Island has owned one for more than two years and has never had a problem. It is rather large and I am lucky to have an SUV. Even with my Mom's Honda, though, I am able to fold it down and get it in the back seat without having to undo the strap…. That is a blessing.
Perhaps the boys and girls are simply loading too, too many kegs of beer on their beach carts….
Facebook
Be sure to like and follow BAA on Facebook by clicking on the logo link upper right. Tanks a stack!
Support the BAA Blog. Support the BAA Bulletins: Shop B&H here!
We want and need to keep providing you with the latest free information, photography and Photoshop lessons, and all manner of related information. Show your appreciation by making your purchases immediately after clicking on any of our B&H or Amazon Affiliate links in this blog post. Remember, B&H ain't just photography!
…..
Amazon.com
Those who prefer to support BAA by shopping with Amazon may use this link:
Amazon Canada
Many kind folks from north of the border, eh, have e-mailed stating that they would love to help us out by using one of our affiliate links but that living in Canada and doing so presents numerous problems. Now, they can help us out by using our Amazon Canada affiliate link by starting their searches by clicking here. Many thanks to those who have written.
Typos
In all blog posts and Bulletins, feel free to e-mail or to leave a comment regarding any typos or errors. Just be right :).