What's Up?
After taking a nap on the way from Nickerson to my Mom's house in Holbrook on Sunday, I took another nap. And relaxed. On Monday I relaxed some more. And prepared a broiled flounder dinner for my Mom, my sister Arna, my younger daughter Alissa, and the older of two sons, Ilyas. Her husband and younger son are in Uzbekistan for two weeks of visiting family and friends. After dinner it was early to bed for me. All in the Nickerson IPT group were up by 4am every day…. I am looking forward to resting the next few days while getting ready for my two-week Alaska trip.
I took me more than 2 1/2 hours to prepare this blog post at my Mom's. If I did everything right, it should be published automatically at about 5:30am on Tuesday, August 18, 2015. Please remember to use our affiliate links especially for your major gear purchases. As always, that thoughtfulness is greatly appreciated.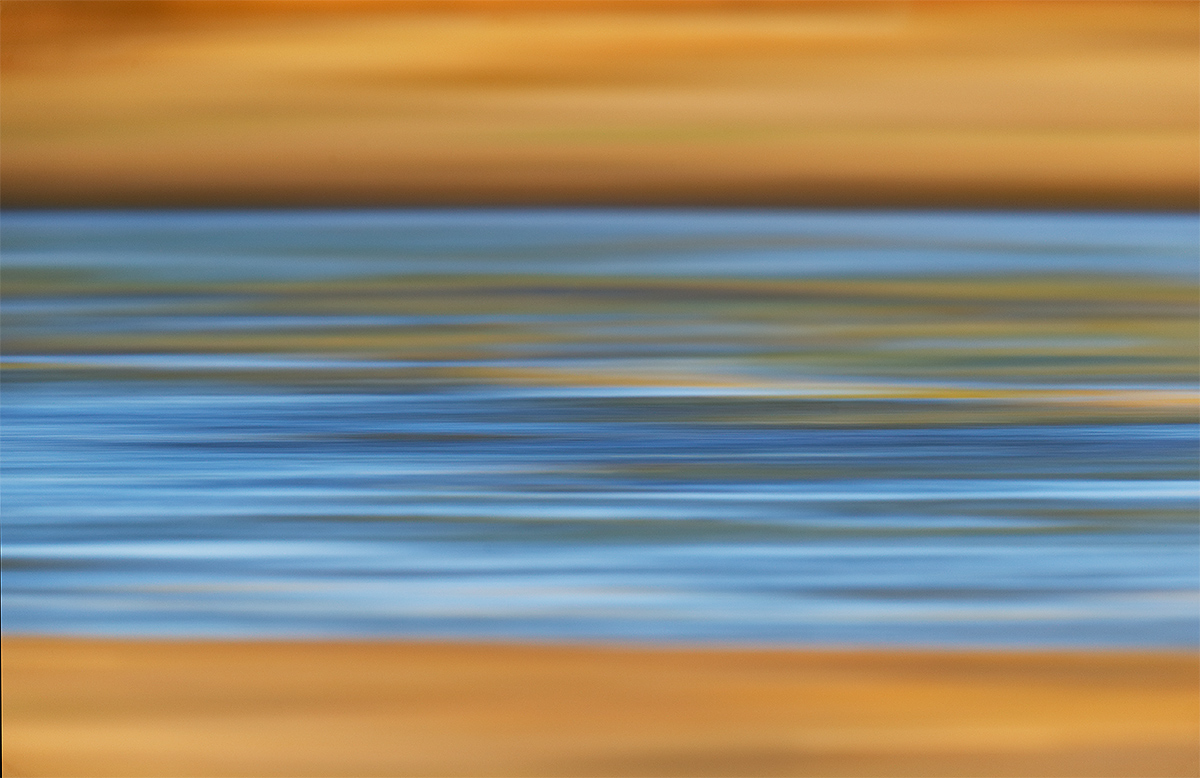 This image was created on the East Pond at Jamaica Bay Wildlife Refuge at 6:44m on Day 2 of the Nickerson Beach/JBWR IPT. I used the tripod-mounted Canon EF 600mm f/4L IS II USM lens, the Canon Extender EF 1.4X III, and the Canon EOS-1D X. ISO 400. Evaluative metering +1/3 stop: 1/8 sec. at at f/6.3 in Tv (shutter priority) mode with the Singh-Ray 52mm Mor-Slo 5-stop Glass Neutral Density filter.
Center AF point (Manual selection)/AI Servo/Rear Focus AF just below the middle of the frame (and release) and panned left to right during the exposure. Click here to see the latest version of the Rear Focus Tutorial. Be sure to click on the image to see a larger version.
MUD AS ART: Horizontal pan blur of small stream on South Flats
Your browser does not support iFrame.
Why Neutral Density Filters (with Super-Telephoto Lenses)?
Here is a question asked by Dan in a comment on the Nickerson Gear Bag blog post here:
In what situations would you require a 3 or 5-stop ND in your super telephoto lenses? Would it be purely when doing panning work and wanting to keep the aperture open wide to avoid distractions?
My (expanded) reply:
Hi Dan, Not at all. I use the Singh-Ray 3-stop resin or 5-stop glass Neutral Density filters (both the 52mm drop-in NDs to fit the filter holders of the Canon super-telephotos) and the 77mm circular NDs) for three main reasons:
1-Like many top professionals I choose and use Singh-Ray filters because they are the highest quality filters available.
2-I use the 3-stop and 5-stop NDs as noted above to achieve really slow shutter speeds in situations where doing so would be impossible even at the lowest available ISO. You simply cannot get down to 1/2 second on a clear sunny day without using an ND filter.
3-I use the 3-stop and 5-stop NDs as above to achieve really slow shutter speeds in situations where doing so would result in tiny apertures such as f/22, f/32, f/45, and f/64 (the latter two show up often when you are using TCs with telephoto lenses). When using really small apertures like those mentioned above (and even somewhat wider apertures like f/16 and even f/11) you will wind up having to spend lots of time cleaning dust spots from your images because even microscopic dust shows up when you are using small apertures. With wider apertures like f/4, f/5.6, and sometimes f/8, dust spots are minimized; only substantially sized dust bunnies will show up.
In today's featured image I only had to deal with three dust spots. Had I been working without the 5-stop ND drop-in filter in place I would have been at f/36 and would have had to deal with many dozens of dust bunnies. Even if I had reduced the ISO to 50 working at f/13 would have yielded more than a dozen dust bunnies. And remember that with the 7D II you can only get down to ISO 100.
Many or even most potentially distracting background features will not be a problem when you are doing pan blurs at slow shutter speeds such as 1/8 sec., 1/4 sec., and 1/2 sec.
Aside from being used to create pan blurs, ND filters are commonly used to achieve the slow shutters speeds needed when photographing moving water such as with waterfalls or breaking surf. At times many creative photographers use telephoto lenses to photograph moving water….
artie
Horizontal Pan Blur Tip
First level the tripod base by centering the bubble in the leveling circle by adjusting the legs and/or by pushing them into the mud as I did before creating today's featured image. Then determine the pitch, how high or low you will be aiming your lens. Next lock the vertical panning knob on your tripod head. Leave the horizontal panning knob loose. Now make some images while panning. Using this technique will ensure a perfectly level pan. As always when trying to create a really pleasing blur, make lots of images. One will surely stand out as best.
For vertical pan blurs do the opposite with the locking knobs. Note: hand holding when creating pan blurs can add some interesting twists to the images….
Do Not Forget List!
Whenever I choose to leave one of my Singh-Ray filters at home on a big trip I always come to regret it. Quickly. So I recently added the following items to my "Do Not Forget Items to Bring on all Trips" packing list:
Singh-Ray 77mm Warming Circular Polarizer
Singh-Ray 77mm Mor-Slo 5-stop Glass ND filter
Singh-Ray 77mm Mor-Slo 3-stop Resin ND filter
Singh-Ray 5-stop glass 52mm filter to fit the Canon drop-in Filter Holder
I absolutely love the Singh-Ray 3-stop Resin and 5-stop Glass Neutral Density Filters. I use the 77mm versions of these filters on my 24-105, my 70-200mm f/2.8 L IS, and my new and beloved 100-400mm IS II lens so that I can create blurs on sunny days without having to stop down to f/too-many dust spots…. With a 5-stop glass ND in place I can easily get down to shutter speeds of 1/2 second and slower on clear, bright sunny days.
Important Corrected Ordering Info for Singh-Ray 52mm Drop-In ND Filters
BIRDS AS ART ad A Creative Adventure worked with Singh-Ray to produce both a 3-stop Resin Neutral Density filter ($124) and a 5-stop Glass ND filter ($275) to fit the filter drawers of Canon Super-telephoto lenses. If you will be heading to Bosque this season, you will want at least one of the 52mm ND filters in your Xtrahand vest. To order one of the 52mm Mor-Slo filters for Canon, you will need to call Singh-Ray at 1-800-486-5501 (toll free) or 1-863-993-4100 (eastern time zone). Tell them that you want either the 52mm 3-stop Resin Mor-Slo ND or the 52mm 5-stop Glass ND (or both), give them the code artie10, and then arrange to send them your filter holder. Why? Singh-Ray needs to confirm a perfect fit for each order and in addition, they will install and clean the filter. That's why you need an extra filter holder or two:) See below for info on those.
Folks who use other brand lenses will need to follow the procedure above, specify their lens brand and filter size, and mention the artie10 code. Those folks are invited to contact me via e-mail if they would like me to create a logo link for their brand-specific filter holder….
Please remember that you will not get your 10% discount without mentioning the artie10 code. And I would not receive my affiliate commission. Thanks as always for remembering to use our discount/affiliate code with your Singh-Ray phone and web orders.

Singh-Ray Filters
Singh-Ray filters have been used by the world's top photographers for many decades. As always, I will have my 77mm Singh-Ray Warming Polarizer in my vest in case of rainbows. And I now travel (as above) with various Singh-Ray ND filters so that I can create pleasing blurs even with clear skies and bright sun. See here for a great example.
No other filter manufacturer comes close to matching the quality of Singh-Ray's optical glass that is comparable to that used by NASA. And they continue to pioneer the most innovative products on the market like their ColorCombo polarizer, Vari-ND variable and Mor-Slo 15-stop neutral density filters. When you use their filters, you'll create better, more dramatic images and, unlike other filters, with absolutely no sacrifice in image quality. All Singh-Ray filters are handcrafted in the USA.
Best News: 10% Discount/Code at checkout: artie10
To shop for a Singh-Ray's most popular solid ND filter, the 10-Stop Mor-Slo Glass Filter liter (for example), click on the logo link above, click on "Neutral and color Solid Neutral Density Filters (glass), then click on "Mor-Slo™ 5, 10, 15 and 20-Stop Solid Neutral Density Filters (glass)," choose the size and model, add to cart, and then checkout. At checkout, type artie10 into the "Have a coupon? Click here to enter your code" box, and a healthy 10% discount will be applied to your total. In addition to enjoying the world's best filter at 10% off you will be supporting my efforts here on the blog.
The 10- and 15stop Mor Slo filters are great for landscapes with water and moving clouds. With the 10-stop, 1/125th becomes 8 seconds and with the 15-stop, 4 minutes. I need to get at least one of those soon….
52mm Filter Holder Insanity
It would be complete insanity to have to screw out the glass filter and then screw in a 52mm ND filter each time that you need it. The only option is to purchase a spare filter holder or two, screw the filter in, and keep that setup intact and ready to use. Singh-Ray includes a really neat soft leather filter holder with each purchase. I store all of the filters that I travel with in one of the small upper zippered pockets of my Xtrahand vest. I have two extra filter holders and will be bringing both the 3-Stop 52mm Resin ND and the 5-Stop 52mm Glass ND to Bosque.
A Guide to Pleasing Blurs
If you would like to learn the fine points of creating pleasing pan-blurs and in addition, would like to learn the many other techniques that Denise and I use to create our popular pleasingly blurred images, but can't make an IPT, get yourself a copy of A Guide to Pleasing Blurs by Denise Ippolito and yours truly.
Facebook
Be sure to like and follow BAA on Facebook by clicking on the logo link upper right. Tanks a stack!
Support the BAA Blog. Support the BAA Bulletins: Shop B&H here!
We want and need to keep providing you with the latest free information, photography and Photoshop lessons, and all manner of related information. Show your appreciation by making your purchases immediately after clicking on any of our B&H or Amazon Affiliate links in this blog post. Remember, B&H ain't just photography!
…..
Amazon.com
Those who prefer to support BAA by shopping with Amazon may use this link:
Amazon Canada
Many kind folks from north of the border, eh, have e-mailed stating that they would love to help us out by using one of our affiliate links but that living in Canada and doing so presents numerous problems. Now, they can help us out by using our Amazon Canada affiliate link by starting their searches by clicking here. Many thanks to those who have written.
Typos
In all blog posts and Bulletins, feel free to e-mail or to leave a comment regarding any typos or errors. Just be right :).