Stuff
I am finally done. It feels good. It is a bummer that I am such a perfectionist! Right now I am headed into the pool.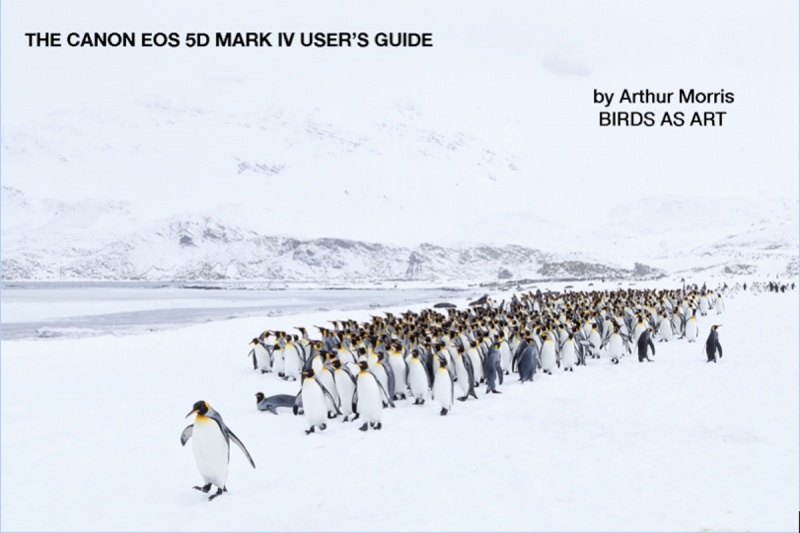 The 5D Mark IV User's Guide
The 5D Mark IV User's Guide
$48.00. Order yours here now.
Regular readers of the BAA blog know that I have been loving my 5D Mark IV ever since I got my hands on one about two years ago. Right now I own and use three of them. I love the light weight, the high quality image files, and the great autofocus system that is the same as with the vaunted 1DX II. I use my 5D IV bodies for everything I shoot: birds, flowers, wildlife, scenics, and Urbex and architecture.
The 5D Mark IV User's Guide has been in production for more than a year as I continued to learn the camera's intricacies.
As with all BAA Camera User's Guides you will learn a ton. If you have trouble deciphering the 676 page 5D IV camera body Instructional Menu you will be delighted with this new guide. I explain everything that you need to know about your 5D IV in my clear, concise, informal, easy-to-follow style. You will learn about the top LCD and all camera controls and buttons, about the 5D Mark IV drive modes, how to manually select an AF point, how and why to choose an AF Area Selection Mode (with explanations and sample images), and how to access the various Menus and Menu items.
The guide covers almost all the Menu items and Custom Functions including the following: Image Quality, Auto Lighting Optimizer, Highlight Tone Priority, the AF Configuration Tool (including new information on the Custom Case settings that I have developed and used), Tracking sensitivity, Acceleration/deceleration tracking, AF point auto switching, Lens drive when AF impossible, Orientation linked AF point (I love this feature on the 5D IV!), Highlight alert, Histogram display, Auto rotate, Custom Shooting Mode set-up, Safety shift, using the Q button, setting up rear focus, and lots more.
The guide includes an image gallery with illustrative, educational captions and, for the first time ever, a Cheat Sheet, a concise summary of all menu items with the appropriate settings.
Please note: Some Menu items are not mentioned in the guide either because they deal only with video (which is not covered in this guide) or because they are irrelevant to nature photography. Each of those should be left at the default setting. You will receive your PDF file via e-mail.
You can order a copy of the 5D IV guide by clicking here.
What They are Saying
From Mitch Haimov, the principal reviewer
Thank you for your new 5D IV guide. You've put a lot of useful information in there. I appreciate the time and effort you devoted to this project!
Dane Johnson, who caught some nasty typos!
I think that the guide is very well done and packed with lots of useful information, as is usual. The images speak for themselves.
From Lee Sommie, 5D IV B&H Purchaser
This 5D Mark IV User's Guide is fantastic! Your conversational writing is fun and easy to read. Your explanations of 5D Mark IV functions will appeal to novice and expert alike. This guide is the jump start for all 5D Mark IV wildlife photographers. I can't put it down. The wait was worth it!