Yours truly at the opening of my FEB 2016 exhibit at the San Diego Natural History Museum
Image copyright 2016: Dr. Cliff Oliver
My First iPhone Amazement
The first time that I ever took a second look at an iPhone image was when Cliff Oliver showed me the pano that he created at the opening of my exhibit at the San Diego Natural History Museum in early 2016. I was astounded that you could take a hand held panoramic images while panning. No stitching. Now work. Point and shoot panos! Though I was beyond impressed it took me a while before I began trying to make images with my iPhone 8+. The best thing about an iPhone is that you pretty much have it with you all the time. (Do remember not to keep it in your pocket if you are wading in deep water …) If you see a lovely scenic while walking with a long lens on a tripod there is no longer a need to carry, take out, and mount a short zoom lens; just grab your iPhone. The same principle is in play for me when I see something that could work well as an educational image. I just grab the iPhone, frame, and shoot. I have published several of those here in the past few months. Most recently I used my phone to create images of younger daughter Alissa and her family at Bayard Cutting Arboretum on Long Island. She was thrilled with the one that she chose for her holiday card.
Anyhoo, when I broached the idea of his doing a how-to e-Guide, he was good to go. It took us a while to get the book edited on FaceTime but I am proud to say that it is done. In the process of working through the guide I asked lots of questions and learned an absolute ton!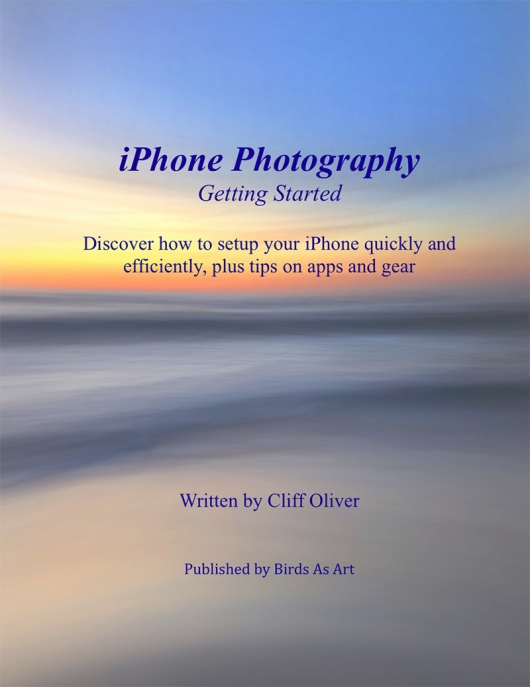 The iPhone Photography e-Guide

To order your copy of the The iPhone Photography e-Guide please click here.
The PDF is sent link by e-mail for downloading: the file is relatively huge at 216 MB.
Hard to Believe
Yes, Cliff has a great eye and wonderfully creative vision. Yet it is still hard for me to believe that he can make so many great images with "just" an i-phone. Almost more amazingly Cliff captures with his iPhone and does all of his post-processing on the phone! In this great new e-Guide written for BIRDS AS ART you will learn to use set up you iPhone quickly and efficiently and how to to use it. In addition, there are dozens and dozens of tips on Cliff's favorite apps and his favorite gear. Scroll down to the bottom to see the Table of Contents.
The iPhone Photography e-Guide: $20.00.
To order your copy of the The iPhone Photography e-Guide please click here.
Dr. Cliff Oliver
Dr. Cliff Oliver is an award-winning photographer, former photography instructor for the San Diego Natural History Museum, cutting-edge integrative health care professional, and international workshop leader. He created and taught the first 5-day immersion iPhone photography workshop at Hollyhock, Canada's premier Leadership Learning Center. He teaches quarterly iPhone photography classes at the Athenaeum Music & Arts Library School of the Arts (these include Art on the iPhone, iPhoneography, Portraits and Selfies, and Practicing in the Field). His images have been on the cover of WildBird magazine, on display at Scripps Oceanography Institute, and been honored with multiple first-place finishes in the International Exhibition of Photography Del Mar. The San Diego Natural History Museum's, "Birds of the World" centennial exhibit featured several of his images. One of his iPhone images received an honorable mention in the Athenaeum 23rd annual juried exhibition. He has displayed images at Art Speaks: Expressions of Hope and Healing and has produced a series of books, called Zen I, II, III, IV, V, VI and VII that feature original images that promote inner peace. The last 4 books feature only images taken on the iPhone. He teaches individuals and groups the skills of capturing iPhone/mobile photographs and then how to create personalized works of art.
Learn more about Cliff and what he does on his Center for Balance website here. And don't forget, if I had never met Cliff I would be pushing up daisies somewhere. To request my Health Basics File that contains the whole story, please shoot me an e-mail by clicking here..
Which Image Amazed You?
After enjoying Cliff's photography please leave a comment and let us know which of his iPhone images amazed you the most. And why.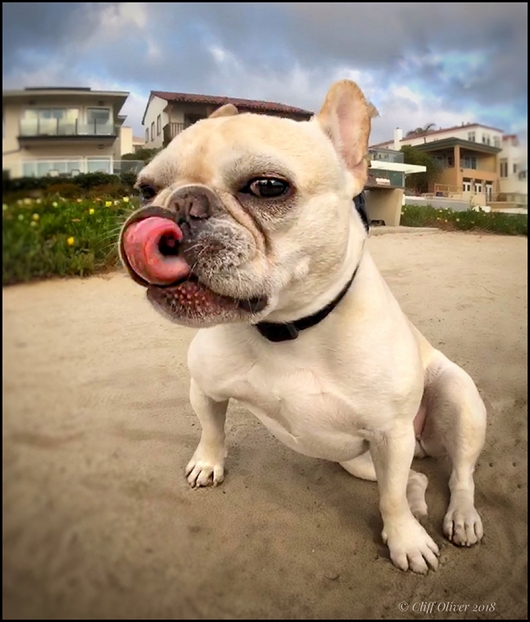 Frenchie the bulldog
Image copyright 2018: Dr. Cliff Oliver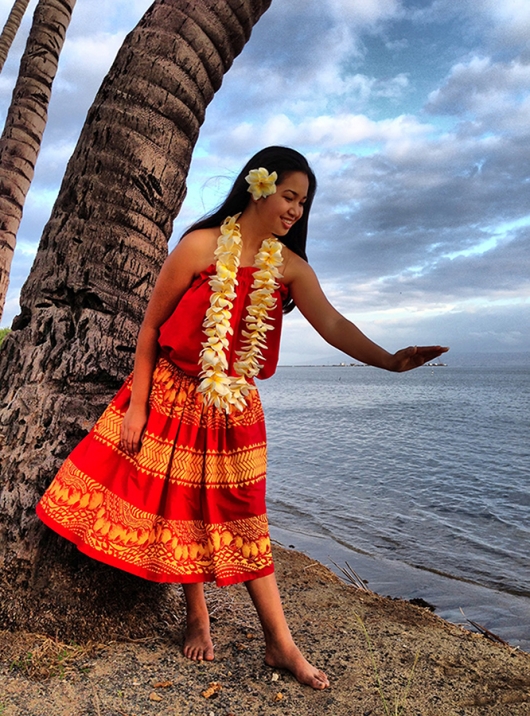 Hula Dancer
Image copyright 2018: Dr. Cliff Oliver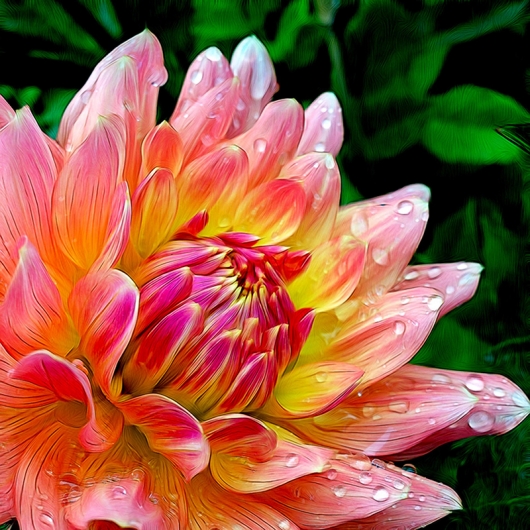 Hollyhock dahlia
Image copyright 2018: Dr. Cliff Oliver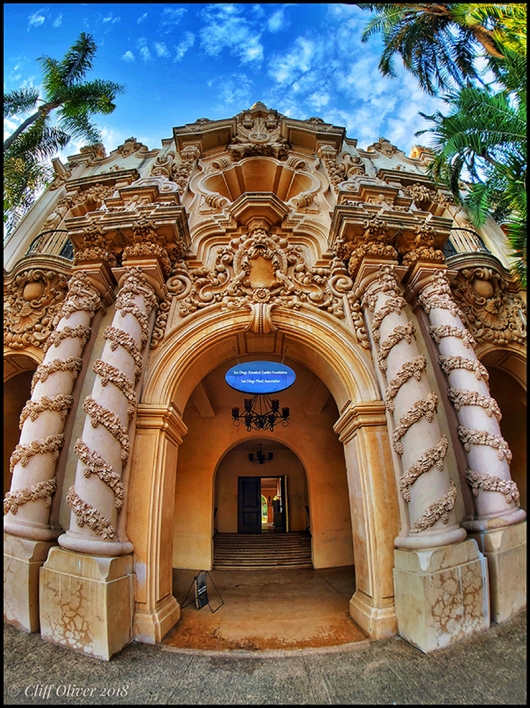 Prado vertical pano
Image copyright 2018: Dr. Cliff Oliver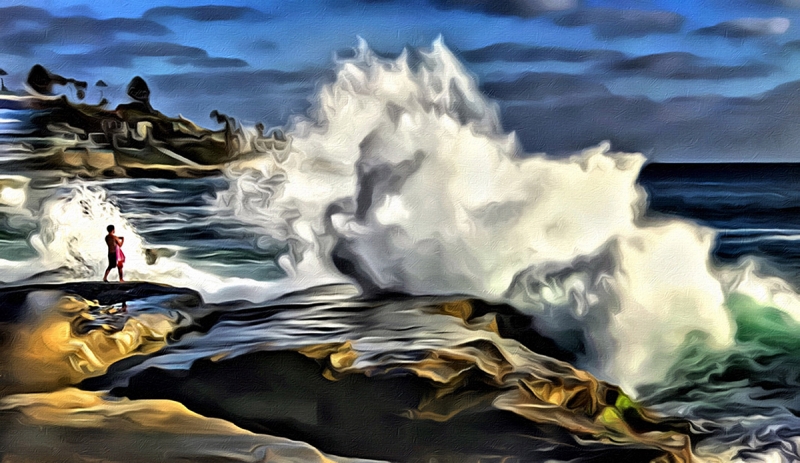 Portrait Painter surf
Image copyright 2018: Dr. Cliff Oliver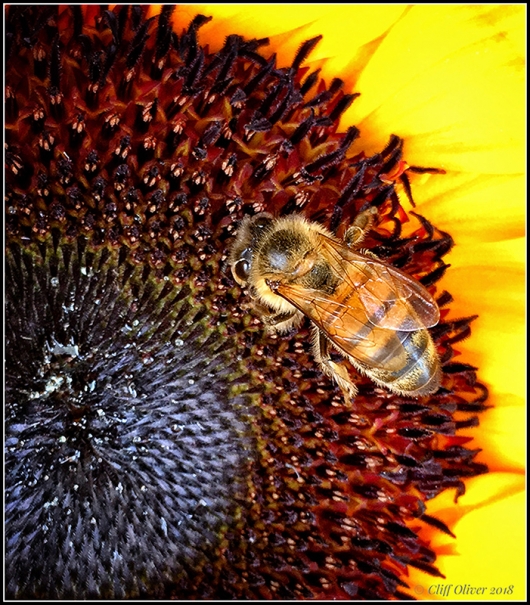 Honeybee on flower
Image copyright 2018: Dr. Cliff Oliver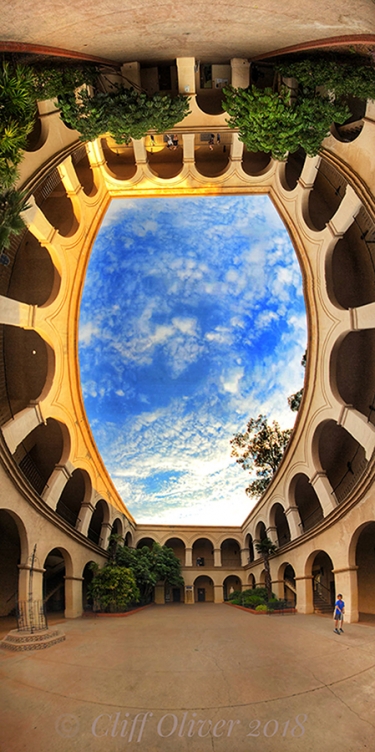 Creative vertical panorama
Image copyright 2018: Dr. Cliff Oliver

Pacific sunset pano
Image copyright 2018: Dr. Cliff Oliver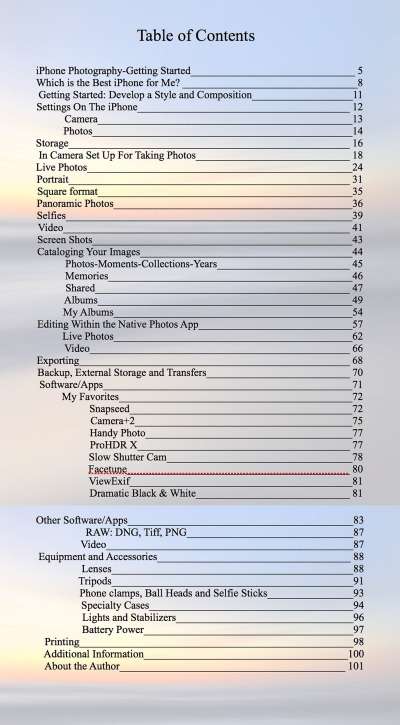 The iPhone Photography e-Guide
What's in the boo? Table of contents