Very Brief Initial R5/RF100-500/1.4X TC Thoughts
I used the loaner Canon gear to create 1408 images at DeSoto on Friday morning. DeSoto was good but not great, though we had an amazing finish to the morning after the R5 battery died (too soon for me). As we were having trouble getting an AirBNB for the night, we decided to head home and do the Great Blue Heron nest in Lakeland this morning, Saturday 28 NOV 2020.
In short, the R5/RF100-500/1.4X TC combo — I used the 100-500 almost exclusively with the 1.4X TC after the sun rose above some clouds — seemed on the surface to be a quite remarkable rig. After looking at the images on the back of the camera yesterday, I was thinking that the chance of my ever owning the loaner gear had risen from well less than 5% to about 34%. But after reviewing the (magnified) images in Photo Mechanic early this morning, my gut feeling is that the chance of my ever owning the Canon loaner gear has dropped to about 15%. I will share more of my thoughts — I have lots of them — as soon as I am able to get DPP4 (Digital Photo Professional 4.13.10 for macOS) installed and running on my MacBook Pro … See my request for help with that below.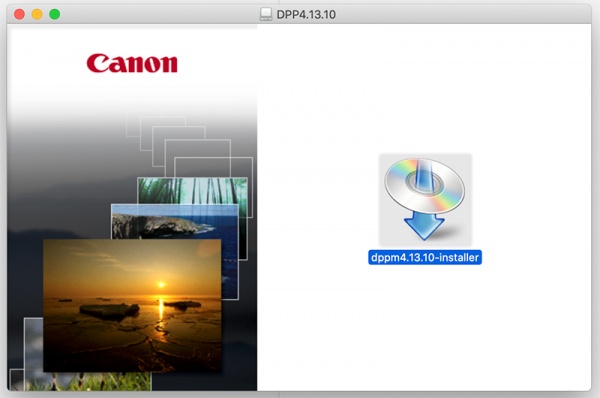 This is where I get stuck …
Help Needed Installing DPP4 (Digital Photo Professional 4.13.10 for macOS)
I am running Catalina 10.15.7 on my MacBook Pro. I believe that that is several updates behind. I successfully dowloaded the dppm4.13.10-installer.dmg file several times, first from the Canon Europe site and then from the Canon USA site. When I click on the downward-pointing arrow as instructed, a small box with a blue line that says Extracting Files pops up. As I understand it — thanks to help from blog regular Joe Sobelefsky — a new window with installation instructions should appear automatically. I have gotten to this point a dozen times and nothing happens. I have checked my Applications folder to see if I could find a Canon folder — no success there.
I am not sure if something in my security settings is preventing the installation process from beginning, or if perhaps I need to update Catalina. If you have any suggestions, you can either leave a comment below or contact me via e-mail.
In a phone conversation with Brian Sump yesterday he stated clearly that the R5/.CR3 raw conversions in DPP4 are (but for the ability to lift the shadows) far superior to the conversions in Adobe Camera Raw. I will not be able to share any R5 images with you here on the blog (along with my extensive comments) until I get DPP4 up and running.
I just installed the latest update of RawDigger without a problem … The good news is that RawDigger Version 1.4.2 Release Build 691 (x64) does fine with R5 files.