Important Note
As an Amazon Associate I earn a small percentage from qualifying purchases when you purchase from Amazon using the links below.
Carhartt Men's Knit Cuffed Beanie
Most folks know that I have been protecting my gear with Carhartt Watch Caps for decades. They are far less costly than the LensCoat stuff, offer far more protection in terms of absorbing shock during travel by air or by car, and better protection against moisture as well. I double the hats for my camera bodies. You can buy thinner, cheaper watch caps, but they simply do not do the job. Best of all, the beanies come in 17 colors; well-organized folks can color-code their gear by using one color for TCs, a different one for camera bodies, etc., etc., etc.
When rain threatens, I make sure to have an extra cap in my fanny pack. If it starts to drizzle or rain, I simply place the beanie over my camera body. They are thick and in addition, they repel the raindrops. I have never had a problem with a lens in the rain. Camera bodies, you ask? Well yes. But never when protected by a Carhartt beanie 🙂
The The iHunt Ultimate Electronic Game Call & Bluetooth Speaker Combois great for playing audio to attract birds into photographic range.
Leg Cramps?
I suffered with nighttime leg cramps for several decades. I often woke tangled in the bedding in crushing pain from a leg cramp, unable to stand or find relief. About two years ago Dr. Cliff Oliver suggested that I try QuintEssential 3.3 – Seawater Electrolyte Liquid Minerals Supplement for Hydration, Muscle Recovery + Energy Support – Liquid Trace Minerals Electrolyte Drink (30 Sachets). The results were amazing. I've gone from having several cramps a night to perhaps having one cramp every three of four months. This item is brought to you as a public service.
Plant and Tree Guard and Protector for Trees, Plants, saplings, Landscape Lights, lamp Posts, More; Expandable for Larger Trees and Plants; Protection from Trimmers, Weed whackers (Green 6-Pack)
Protect your small plants from ravenous rabbits.
Logitech Professional Presenter R800, Presentation Wireless Presenter with Laser Pointer Green
I have used and depended on this great clicker for all of my programs for the past decade. Be sure to shut it off before storing it after a show … Please click on the logo-link above to purchase. Thanks!
Travel Power Strip USB Adapter 4 Outlets with High Speed Smart USB Charging Ports Station PowerJC
I travel all over the world with two power strips rated to at least 240 volts in my checked bags. Please click here or on the logo link above to order.
2 Pack UK Travel Adapter for Type G Plug
You will need a few Type G plugs for travel to the UK and the Falklands. Please click here or on the the logo-link above to order. Be sure to bring a power strip rated to 220 to 240 volts. Do not bring a surge protected US power strip … See the next item.
The School of Art: Learn How to Make Great Art with 40 Simple Lessons by Teal Triggs
This book is a great holiday gift
Though written for youngsters, this amazing book that is NOT just for kids; it will help you grow as a photographer by leaps and bounds. Each "lesson" is titled with a question. Just about every artistic principle is covered simply but in detail. Here are some of the questions:
Why are ideas important in art and design?
Lesson 6: How does 'tone' show us that something is 3D?
Lesson 9: How do we show 'direction'?
Lesson 13: How does 'contrast' work to make colors brighter?
Lesson 19: What does 'composition' mean in art?
Lesson 20: How does 'perspective' work?
Lesson 25: What do we mean when we talk about 'balance' in art?
Lesson 29: How does 'hierarchy' affect what you look at?
Lesson 32: What is 'rhythm' in art?
Lesson 34: How can we think visually?
Lesson 38: How can we communicate with an audience when we are not there?
Lesson 39: What is 'experimentation' and how does it help us to make art?
Lesson 40: What do we mean by 'aesthetics'?
What can I say? I just love this book. To order click here or on the logo-link above.
Earthing
Click here to see the movie Grounded and learn some amazing stuff. Then click on the logo link above to order the sheet that I use. Or click here for lots more choices.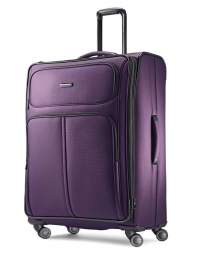 Samsonite 29″ Spinner
I depend on two Samsonite 29″ Spinners for my world travels. Put them back to back with the handles pulled out and you have can push or pull them anywhere with a fairly smooth surface. That leaves one hand free to pull your Think Tank Roller (the larger AIRPORT SECURITY™ V3.0 or the slightly smaller AIRPORT INTERNATIONAL™ V3.0 — I own both, the Security for maximum loads or the International when traveling light). The roomy and amazing Think Tank URBAN DISGUISE® 60 CLASSIC (V3.0) shoulder bag has a sleeve on it that slides onto the extended handle of your carry-on roller. Click here to order your Think Tank stuff and receive a free gift.
The Samsonite Spinners are available in three colors. Click here to order your pair from Amazon. Or click on this link for lots more spinner options.
LED Light Panel for Micro-adjusting
I use the Fancierstudio 500 LED light Panel With Dimmer Switch Led Video lighting Led Lite Panel by Fancierstudio VL500 for all of my micro-adjusting. Even when working outdoors. This daylight balanced LED light will ensure your getting consistent and accurate results.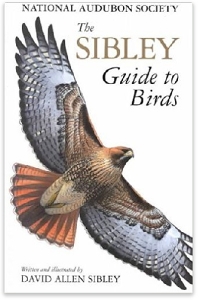 The Sibley Guide to Birds
Simply put, this is the gold standard for identification guides to the birds of North America. I consult mine often. Sibley's artwork is fantastic on its own and paintings are always more consistently accurate for ID purposes than photographs. Click on the logo link above or here to order.

Shorebirds: An Identification Guide to the Waders of the World (in paperback): Prater, Hayman, & Marchant
This great and immensely detailed guide has been my shorebird bible since 1986. My hard copy is worn and frayed and the binding has come loose. This book is only for seriously addicted shorebird loonies like me. New and entry-level students are directed instead to my Shorebirds, Beautiful Beachcombers to learn the basics of identifying and aging North American shorebirds.
Wheeleez
This beach cart is so good that I have one in Florida and another on Long Island as you cannot travel by air with one of these. It allows you to bring a ton of gear and accessories to the beach and works great even in soft sand. Learn lots more here.
Add a Milk Plastic Crate
You will need to add a plastic milk crate.
Surf Booties
When I will be or might need to be walking in the water be it at Fort DeSoto, Little Estero Lagoon, or Nickerson Beach, I have a pair of surf booties on. The are comfortable, add a bit of warmth on cold days, keep your feet cool on warm days, prevent cuts from shells, broken glass, and the like, and give some degree of protection against sting rays.
You can order a pair of surf booties by clicking on the activelogo-link above. They tend to run a bit small. I wear mine with socks. You do not need split toe booties.
Kahtoola MICROspikes
Walking on frozen snow or ice? Don't want to fall on your butt? There are many cheaper models by far on Amazon. These are the very best I have found. Over the years I had one failure–the rubber broke near the end of the trip, but basically these have been excellent. Please clink on the logo link above to order. If Amazon does not show your size in stock, try REI.
Important Note
As an Amazon Associate I earn a small percentage from qualifying purchases when you purchase from Amazon using the links below.