What's Up?
Denise Ippolito and I enjoyed a fine cloudy morning of scouting in the Palouse Region of Eastern Washington state. We came up with two great finds. It is just after 1:30pm on Thursday June 2 and I am looking forward to a nice nap. We meet the first Palouse IPT group tonight at 7:30pm.
The Streak
Today's blog post marks an insane 210 days in a row with a new educational (and fun) blog post. And I still have dozens of new topics to cover; there should be no end in sight until my big South America trip next fall. As always-–and folks have been doing a really great job recently–-please remember to use our B&H links for your major gear purchases. For best results use one of our many product-specific links; after clicking on one of those you can continue shopping with all subsequent purchases invisibly tracked to BAA. Your doing so is always greatly appreciated. Please remember: web orders only. Please remember that if you are shopping for items that we carry in the BAA Online Store (as noted in red at the close of this post below) we would appreciate your business.
Selling Your Used Gear Through BIRDS AS ART
Selling your used (or like-new) photo gear through the BAA Blog or via a BAA Online Bulletin is a great idea. We charge only a 5% commission. One of the more popular used gear for sale sites charges a minimum of 20%. Plus assorted fees! Yikes. The minimum item price here is $500 (or less for a $25 fee). If you are interested please e-mail with the words Items for Sale Info Request cut and pasted into the Subject line :). Stuff that is priced fairly–I offer free pricing advice, usually sells in no time flat. In the past few months, we have sold just about everything in sight. Do know that prices on some items like the EOS-1D Mark IV, the old Canon 500mm, the EOS-7D, the original 400mm IS DO lens, and most recently, the 200-400 with Internal Extender, have been dropping steadily. You can see all current listings by clicking here or by clicking on the Used Photo Gear tab on the yellow-orange tab on the left side of the lower menu bar above.
Janet Horton sold her Canon EF 100-400 L IS lens in excellent condition for $549 in late-May 2016.
KW McCulloch sold his Canon EOS 7D Mark II in very good plus condition for $800 in late May 2016.
Arthur Morris sold his 1D X in excellent condition for $2199 on May 30.
Arthur Morris sold his 7D Mark II in excellent condition for $749 on May 30.
Arthur Morris sold his 5D Mark III in very good condition for $1299 on May 30.
Joe Subolefsky sold his Canon 500mm f/4L IS USM lens and a 1.4X TC II, both in excellent condition, for $3,899 in late May.
Jim Keener sold a Canon EF 16-35mm f/2.8L II USM lens in mint condition for $999 in early May.
IPT veteran Carolyn Peterson sold her Canon EOS 5D Mark III in excellent condition for $1,549 in early May.
KW McCulloch sold his used Canon 5D Mark III for $1499 in mid-May before it was even listed.
Paul Roscoe sold his Canon EF 600mm f/4L IS II lens in mint condition for $9450 in mid-May.
Les Greenberg sold his Canon 5D Mark III body in excellent condition for $1649 in mid-May.
New Listing
Canon EOS 5D Mark III
Many multiple IPT veteran Monte Brown is offering a used Canon EOS 5D Mark III (with the BG-E11 vertical battery grip) both in excellent condition for $1599. The body which just underwent a clean and check at Canon is in perfect working condition. The sale includes the front body cap, the original product box(es) with all the stuff that came in them, the battery charger, an extra battery, and insured shipping via UPS Ground. Your item will not ship until your check clears or other arrangements are made.
Please contact Monte via e-mail or by phone at 1-765-744-1421
I have owned and used this superb, full frame, 22mp digital body for several years. It was always my first choice for scenic, Urbex, and flower photography until I fell in love with the 5DS R (for a lot more money!). artie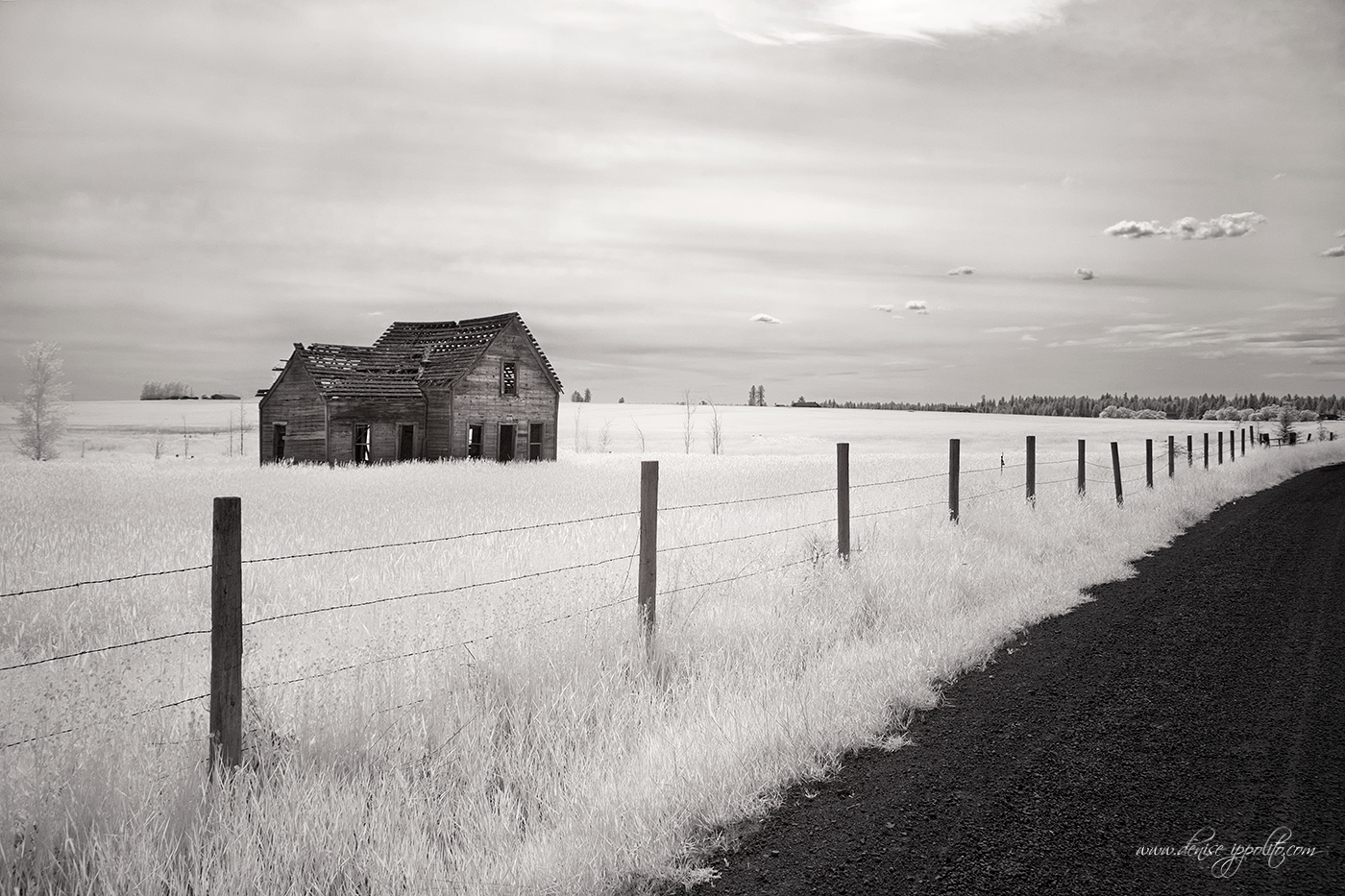 This image was created on Wednesday afternoon south of Spokane, WA with the hand held Canon EF 24-105mm f/4L IS USM lens (at 24mm) with the Kolari-vision converted EOS 5D Mark II. ISO 400. Evaluative metering +1 stop: 1/320 sec. at f/10.
Image #1: Old farmhouse. Image courtesy of and copyright 2016: Denise Ippolito
Be sure to click on the image to enjoy a larger version.
A Contrast in Styles…
A dusty gravel road. An old farmhouse. Two photographers, each with their own vision. One goes wide with infrared, the other goes tight with an in-camera Art Vivid HDR… Could the results, two images of the same farmhouse, be any more different?
Which is closer to your vision?
Kolari Vision Infrared Camera Conversions
If you are ready to join the fun and have a camera converted to Infrared, use the Kolari Vision logo-link above to order your conversion and we will gladly send you our simple guide to properly setting a Custom White Balance for infrared photography at 720nm. Simply e-mail me your receipt and I will be glad to shoot you the PDF once your order appears in our affiliate account.
Kolari Vision prides themselves on their fast turnaround times and excellent customer service; they are getting better and faster as they employ several full time technicians to service everything as quickly as possible. The filters they use have been specifically designed for each camera and filter combination to be the optimal thickness for best autofocus performance between lenses, and the best corner sharpness. The filters also fit directly into the frame making the conversion non-damaging and reversible if needed. Others uses a few standard-sized thick filters that they calibrate the camera around. Doing this reaches accurate autofocus with their test lens. But when a filter is too thick for what the optics were designed for, the sharpness can suffer, particularly in the corners, and other lenses will not consistently focus accurately. Some other IR converters glue their filters directly to the sensor; that makes it almost impossible to revert back or to change the filter.
Kolari offers a comprehensive shop for infrared bodies; customers can order converted cameras directly from KV. Their focus on optical quality built from the ground up has allowed them to recently offer a service that improves the performance of Sony A7 series cameras to the level of the Leica M240 cameras. Content-wise, Kolari has a very comprehensive article list and an exhaustive lens performance database chock full of technical details. Soon, KV will feature an interactive gallery that will showcase different camera/filter picture combinations to get rid of some of the mystery of picking a camera to convert.
Learn more about infrared and infrared conversions here and here or try a search for "Kolari" or "infrared" in the little white box on the top right of each blog post.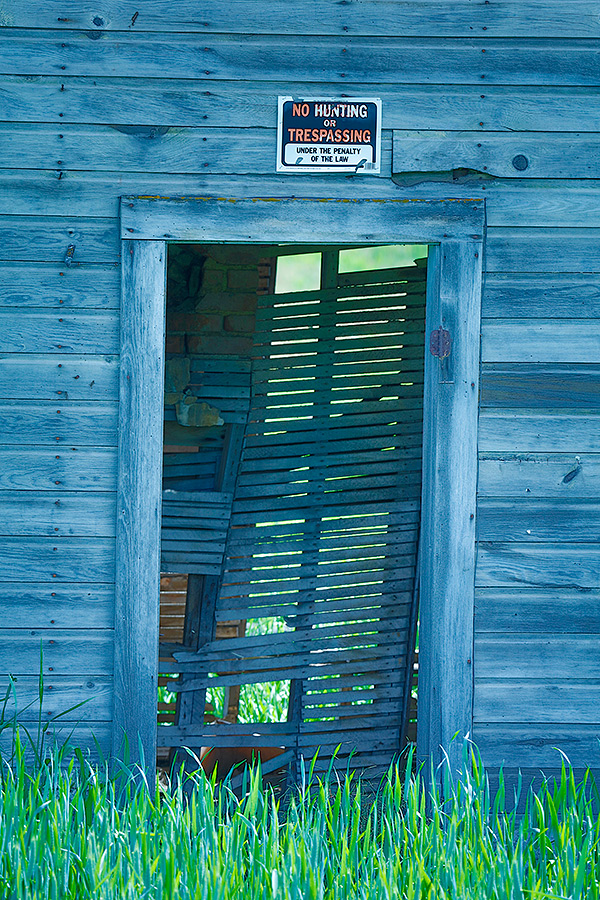 This in-camera HDR Art Vivid image was also created on Wednesday afternoon south of Spokane, WA with the Induro GIT 304L/Mongoose M3.6-mounted Canon EF 200-400mm f/4L IS USM Lens with Internal 1.4x Extender (at 388mm) and the mega mega-pixel Canon EOS 5DS R. ISO 400. Evaluative metering +/-3 stops around a base exposure of +1 stop: 1/25 sec. at f/13. WB = K4000. Live View with 2-second timer.
Image #2: door of the same old, farmhouse. Image copyright 2016: Arthur Morris/BIRDS AS ART
Your browser does not support iFrame.
In-Camera HDR Art Vivid Trick
As noted here previously I set my White Balance to 4000K when doing in-camera Art Vivid HDRs to tame the GREENs a bit.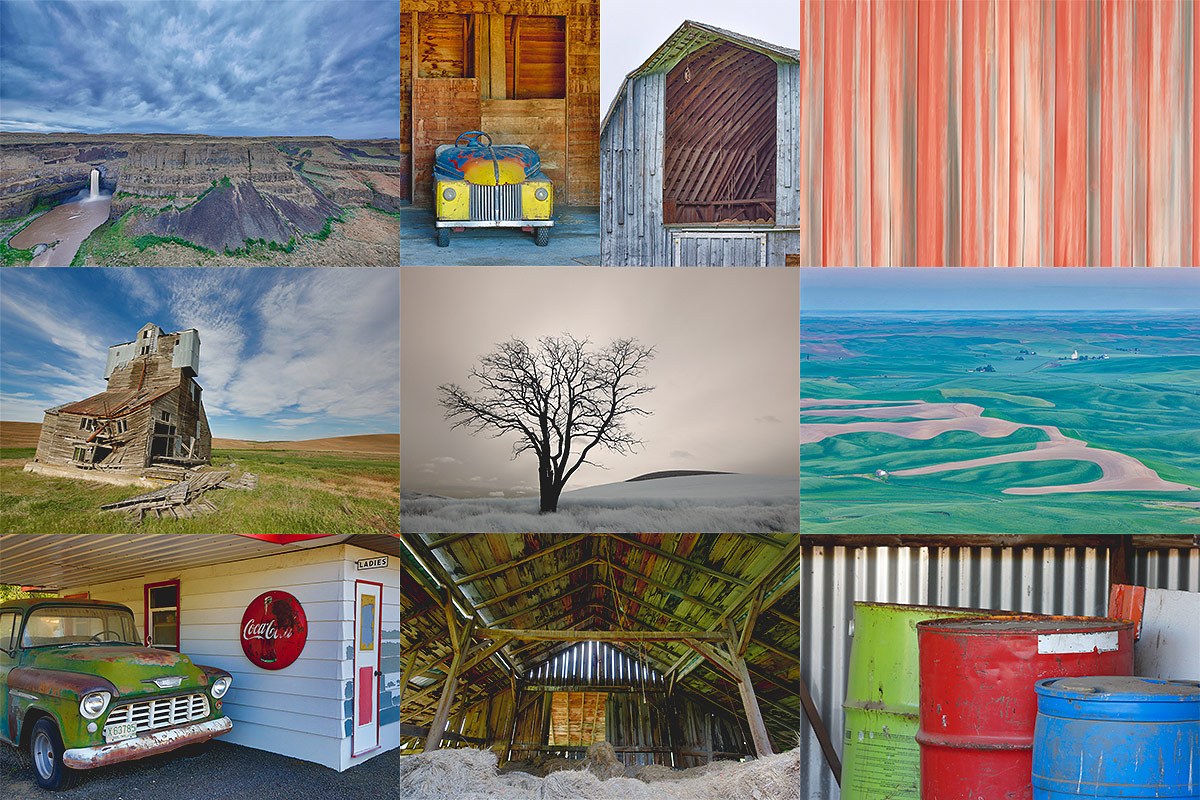 Subject and focal lengths clockwise from upper left around to center.
Palouse Falls: 11mm; homemade kiddie race car: 105mm; barn siding pan blur: 798mm; Rolling fields diorama: 110mm; Crayola drums: 343 mm; Hay barn interior: 19mm; vintage gas station: 40mm; Dilapidated farm building: 13mm; Denise's tree Infrared: 20mm.
Images and card design by Arthur Morris/BIRDS AS ART.
The 2nd Palouse ~ A Creative Adventure/BIRDS AS ART Instructional Photo-Tour (IPT)/Eastern Washington State. June 10-14, 2016/5 Full Days.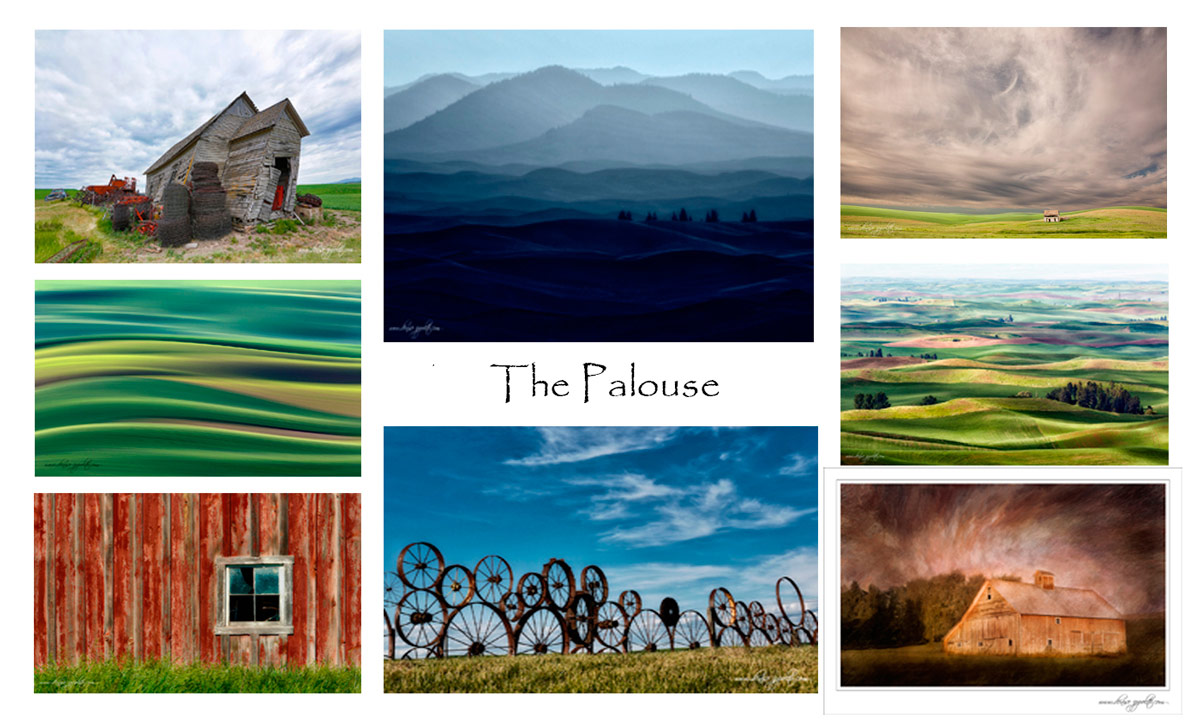 Images and card design by Denise Ippolito/A Creative Adventure.
The 2nd Palouse IPT
Rolling farmlands provide a magical patchwork of textures and colors, especially when viewed from the top of Steptoe Butte where we will likely enjoy spectacular sunrises and possibly a nice sunset. We will photograph grand landscapes and mini-scenics of the rolling hills and farm fields. We will take you to some really neat old abandoned barns and farmhouses in idyllic settings. There is no better way to improve your compositional and image design skills and to develop your creativity than to join us for this trip. Two great leaders: Denise Ippolito and Arthur Morris. Photoshop and image sharing sessions when we have the time and energy…. We get up early and stay out late and the days are long.
After 6 days of back-breaking scouting work in early June 2014 we found all of the iconic locations and, in addition, lots of spectacular new old barns and breath-taking landforms and views. On three additional scouting days in 2015 we discovered several more truly amazing locations. We will teach you what makes one situation prime and another seemingly similar one a waste of your time.
What's included: In-the-field instruction, guidance, lessons, and inspiration, our newfound but very extensive knowledge of the area, all lunches, motel lobby grab and go breakfasts, and Photoshop and image sharing sessions when possible. There will be a meet and greet at 7:30pm on the evening before each workshop begins.
You will learn and hone both basic and advanced compositional and image design skills. You will learn to get the right exposure every time. You will learn to develop your creative eye. You will learn the basics of HDR (high dynamic range) photography. You will learn a variety of in-camera creative techniques. Most importantly you will learn to see the situation and to create a variety of top-notch images. Do see both of our blogs for lots more on that in the coming weeks. You will learn how the quality and direction of light combine to determine the success of your images. And–please don't gasp–we will be working quite a bit with sidelight when creating landscapes. Lastly, we will be doing some infrared photography.
To Sign Up
Your payment in full is due now. Please let me know via e-mail that you will be joining us. Then you can either call Jim or Jennifer at 863-692-0906 during business hours to arrange payment; if by check, please make out to "BIRDS AS ART" and mail it to: Arthur Morris/BIRDS AS ART, PO Box 7245, Indian Lake Estates, FL, 33855. If you have any questions, please feel free to contact us via e-mail: artie or denise.
Travel Insurance Services offers a variety of plans and options. Included with the Elite Option or available as an upgrade to the Basic & Plus Options. You can also purchase Cancel for Any Reason Coverage that expands the list of reasons for your canceling to include things such as sudden work or family obligation and even a simple change of mind. You can learn more here: Travel Insurance Services. Do note that many plans require that you purchase your travel insurance within 14 days of our cashing your deposit check. Whenever purchasing travel insurance be sure to read the fine print carefully even when dealing with reputable firms like TSI.
Please Remember to use our Affiliate Links 🙂
To show your appreciation for my continuing efforts here, we ask, as always, that you get in the habit of using my B&H affiliate links on the right side of the blog for all of your photo and electronics purchases. Please check the availability of all photographic accessories in the BIRDS AS ART Online Store, especially the Mongoose M3.6 tripod heads, Induro tripods and ballheads, Wimberley heads and plates, LensCoats and accessories, and the like. We sell only what I have used, have tested, and can depend on. We will not sell you junk. We know what you need to make creating great images easy and fun. And we are always glad to answer your gear questions via e-mail.
I would of course appreciate your using our B&H affiliate links for all of your major gear, video, and electronic purchases. For the photographic stuff mentioned in the paragraph above we, meaning BAA, would of course greatly appreciate your business. Here is a huge thank you to the many who have been using our links on a regular basis and visiting the BAA Online store as well.
I would of course appreciate your using our B&H affiliate links for all of your major gear, video, and electronic purchases. For the photographic stuff mentioned in the paragraph above we, meaning BAA, would of course greatly appreciate your business. Here is a huge thank you to the many who have been using our links on a regular basis and visiting the BAA Online store as well.
Facebook
Be sure to like and follow BAA on Facebook by clicking on the logo link upper right. Tanks a stack!
Typos
In all blog posts and Bulletins, feel free to e-mail or to leave a comment regarding any typos or errors. Just be right 🙂