What's Up
I got a goodbye gift from Texas, a traffic ticket for "failing to follow a traffic control device." This happened as we pulled into the Valley Airport at about 8:30am. The young, very nervous officer explained that I was going 51mph in a 45mph zoned but that there was some sort of blinking light that somewhere that lowered the posted speed limit to 30mph. He continued to explain how lucky I was. I agreed, 51 in a 30 might have broken the bank.
The ticket had no information on how to pay so I called the barely legible phone number and spoke to a nice lady named Sandra. "They just began using a new type of ticket and we have not received information on your summons yet. Please call back next Monday." The ticket said something to the effect that it it was not paid within 10 days that they would throw me in the hoosegow. C'est la vie.
Monday is continued below.
On Tuesday Anita, Luis, and I headed over to St. Pete for the DeSoto IPT that begins with the Meet and Greet on Wednesday evening. We met up with first timer Randy Strickland who will be joining me. — actually all three of us — in the Galapagos. Then the four of us headed to the beach and had a ton of fun with about a dozen species of shorebirds and a single juvenile Little Blue Heron that was catching fish like a champ. All of the early arrivers loved their AirBNB places.
IPT Updates
I now have three — possibly four — folks for the UK Puffins and Gannets trip; that leaves one or two (or six or seven) openings on what will be an amazing experience and will possibly be my last trip and almost surely the last of the amazing Dunbar gannet boats trips — Gordon is getting old. 🙂
Luis Alberto Grunauer, Jr signed up for the Galapagos trip on Tuesday. I still have two openings: please shoot me an e-mail to learn about the huge late registration discount for this trip. Or try any reasonable offer …
The 2019 Fort DeSoto Spring IPT/THURS 18 APRIL through the morning session on SUNDAY APRIL 21, 2019: 3 1/2 DAYS: $1549. Limit 8/Openings: 1. Meet and greet at 7PM on the evening of WED 17 APRIL. Free morning session on WED 17 APRIL.
The New, Expanded 2019 UK Puffins, Gannets, & Red Kites IPT. Thursday June 27 (from EDI) through Tuesday, July 9, 2019 (on the ground; fly home on Wednesday July 10.): $9,999. Limit 5 10) or photographers/Openings: 2 (or 7). This trip is a definite go.
The GALAPAGOS Photo Cruise of a Lifetime IPT/The Complete Galapagos Photographic Experience. July 23 to August 6, 2019 on the boat. 13 FULL and two half-days of photography: $14,499. Limit: 13 photographers/Openings: 3. Please e-mail to learn about the huge late registration discount for this trip.
The 2020 San Diego 4 1/2-DAY BIRDS AS ART Instructional Photo-Tour (IPT) WED JAN 8, 2020 thru and including the morning session on SUN JAN 12: 4 1/2 days: $2099.(Limit: 8/Openings: 7)
BIRDS AS ART
BIRDS AS ART is registered in the U.S. Patent and Trademark Office.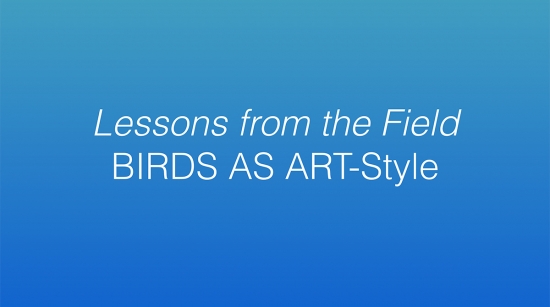 Lessons From the Field/BIRDS AS ART Style is a 1 hour, 15 minute, 314 image,
click and play MP4 video
Lessons From the Field/BIRDS AS ART Style: $10.00
Click here to order or see the Save $10 Bundle offer below.
Lessons From the Field/BIRDS AS ART Style is a 1 hour, 15 minute click and play MP4 video. It is available here in the BAA Online Store, by phone order, or by sending a Paypal for $10.00 to birdsasart@verizon.net. As the file is a large one, be sure to upload it when you have a good internet connection.
The video features 314 of artie's best images, educational and otherwise. Based on his 35 years of in-the-field experience, it covers all the basics along with many fine points. Are you making mistakes that give you no chance to create a great image? Learning to avoid those and learning to think like a pro will make you a better photographer. If you purchase and study the video, it will surely prove to be the best ten dollars you've ever spent on photography.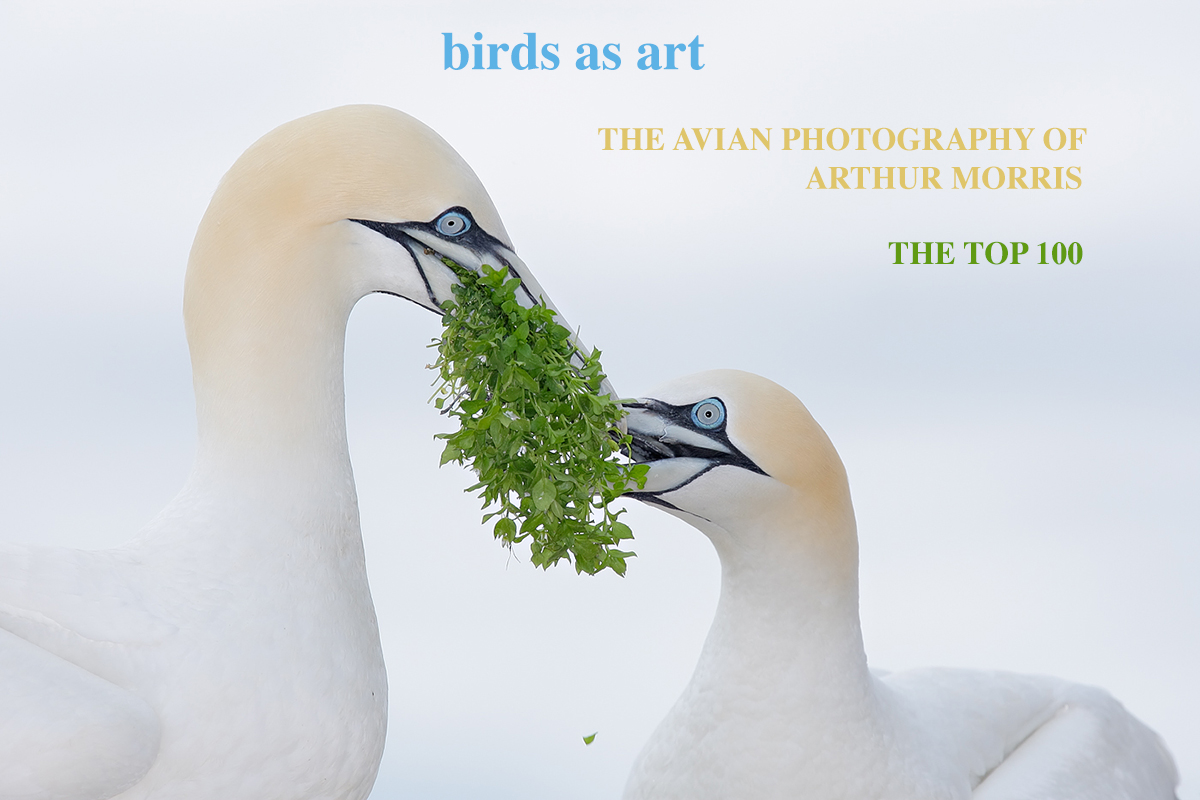 birds as art: The Avian Photography of Arthur Morris/The Top 100:
Save Ten Bucks!
Order the Lessons From the Field MP4 video and add a copy of the birds as art: The Avian Photography of Arthur Morris/The Top 100 (via convenient download — normally sells for $20.00) for an additional 10.00.
Order the bundle for $20.00 by clicking here.

Money Saving Reminder
If you need a hot photo item that is out of stock at B&H, would enjoy free overnight shipping, and would like a $50 discount on your first purchase, click here to order and enter the coupon code BIRDSASART at checkout. If you are looking to strike a deal on Canon or Nikon gear (including the big telephotos) or on a multiple item order, contact Steve Elkins via e-mail or on his cell at (479) 381-2592 (Eastern time) and be sure to mention your BIRDSASART coupon code and use it for your online order. Steve currently has several D850s in stock along with a Nikon 600mm f/4 VR. He is taking pre-orders for the new Nikon 500 P and the Nikon Z6 mirrorless camera body.
Booking.Com
Many IPT folks have been using the Booking.Com link below to get great rates and save a handsome $25.00 in the process. If you too would like to give Booking.Com a shot, click here and to earn a $25 reward on your first booking. Thanks to the many who have already tried and used this great service.
Airbnb
I have been using AirBNB for all of my travel lodging needs. Everyone on the Fort DeSoto IPT is staying at an AirBNB property in Gulfport. Airbnb lists more than 4.5 million homes across 200 countries; you'll find spacious, affordable options for every occasion. With Airbnb you will travel with confidence as reviews from past guests help you find the right fit. Once you do, their secure messaging makes it easy to coordinate with your host. And Airbnb support teams are available 24/7. And this morning, I made a 17-day reservation for an Airbnb condo for San Diego, 2020. I am staying with Rick again: his place has lots of room, a full kitchen, two bedrooms, and great WiFi. All for a lot less than the price of a chain hotel.
Yikes. I almost forgot the best part: Airbnb rates average less than half of even the least expensive chain hotels and motels. If you would like to save $40 on your first booking sign up by using this link: Airbnb. Airbnb does charge clean-up and service fees that make short stays less attractive bargains than long stays.
Those who prefer to stay in a motel or hotel are invited to use the Booking.com link above to save $25.00.
Gear Questions and Advice
Too many folks attending BAA IPTs and dozens of photographers whom I see in the field and on BPN, are–out of ignorance–using the wrong gear especially when it comes to tripods and more especially, tripod heads… Please know that I am always glad to answer your gear questions via e-mail. Those questions might deal with systems, camera bodies, accessories, and/or lens choices and decisions.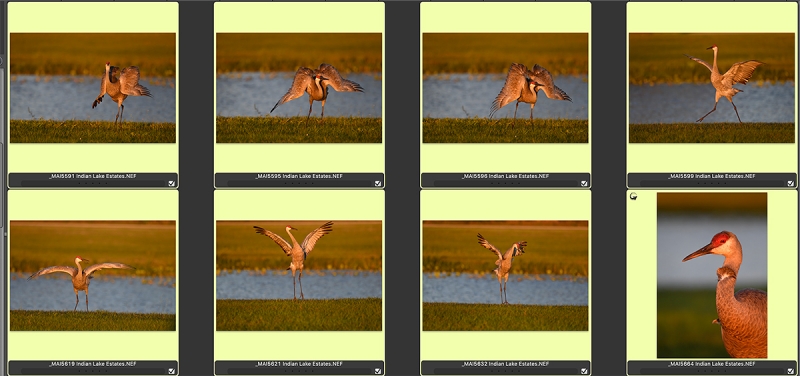 This series of images was created on the late afternoon of Monday April 15, 2019 at Indian Lake Estates, FL. I used the hand held Nikon AF-S NIKKOR 500mm f/5.6E PF ED VR lens and my souped up Nikon D850. ISOs 800 & 1000. All were Matrix metering plus about stop: 1/2000 sec. at f/6.3 NATURAL AUTO WB at about 7:00pm on a clear day.
Nikon Focus Peaking fine-tune value: +3. See the Nikon AF Fine-tune e-Guide here.
Center or one up from center Group (grp)/Continuous (C in Nikon/AI Servo with Canon) AF was active at the moment of exposure.
Sandhill Crane, dance threat …
Click on the Photo Mechanic screen capture to see a larger version of my favorite keepers.
Your browser does not support iFrame.
Your browser does not support iFrame.
Welcome Home Dance Party …
With a good tailwind, our flight from Houston was fast and easy peasy. Jim picked Anita and me up at 3:15pm and we arrived at ILE about six pm. We were met by Luis Alberto Grunauer, Jr who had arrived earlier in the day. Anita and Luis headed down to the lake for some Sandhill Crane photography. I swam 66 lengths and then joined them. There was a single crane on the edge of the canal just standing there and posing. When another crane walked out of the marsh toward the first bird, I said, "Expect some action." Suddenly, the crane we had been photographing began to dance. And even though the other bird showed no interest or fear, the bird just danced and spun around and danced and danced and danced, easily for a full five minutes.
As I had the 500 PF in hand, I had to stay back to avoid clipping a wing or the head and as a result, some of the images were ruined by the distant tree line. Had I had a zoom lens, I could have gotten closer and avoided that problem as the bird was totally oblivious to us. When the second crane charged the first crane, it flew a few yards and — you guessed it — continued to dance. The light was gorgeous and the action, which probably lasted at least five full minutes, was fantastic. What a great welcome home party.
Your Favorite?
Which of the crane images would you like to see optimized? Please let us know why.
The GALAPAGOS Photo Cruise of a Lifetime IPT/The Complete Galapagos Photographic Experience
July 23 to August 6, 2019 on the boat. 13 FULL and two half-days of photography: $14,499. Limit: 12 or 13 photographers plus the leader. This trip needs ten clients to run. All deposits and payments will be returned in the unlikely event that the trip does not run.
This trip is THE best Galapagos Photo-Cruise in the world. By far. No one else offers a trip that visits the top three world-class landings twice each. What does this trip offer? The world's best Galapagos guide, a killer itinerary, a great boat (the Samba), a great crew, and me, with ten Galapagos Photo-cruises under my belt. Pre-trip gear suggestions and advice and twice-daily, pre-landing, location-specific briefings. In-the-field photo instruction and guidance. Jeez, I almost forgot: fine dining at sea! Do know that there are one-week Galapagos trips (six full and two half- days on the boat "from $9995"! (If you think I am exaggerating, click here.) Thus, this trip represents a tremendous value; why go all that way and miss half of the great photographic locations? And why not visit the three very best spots twice each?
The great spots that we will visit include Tower Island — including Darwin Bay (almost surely twice!) and Prince Phillips Steps, Hood Island (including Punta Suarez, the world's only nesting site of Waved Albatross (almost surely twice!), and Gardner Bay — each of the preceding are world class wildlife photography designations that rank right up there with Antarctica, Africa, and Midway. We will also visit Fernandina, Puerto Ayora for the tortoises and Darwin's Finches, Puerto Egas—James Bay, and North Seymour (almost surely twice) for nesting Blue-footed Boobies and both frigatebird species in most years, South Plaza for Land Iguanas and seabirds, Floreana for Greater Flamingoes, and Urbina Bay, all spectacular in their own right. We visit every great spot on a single trip. Plus lots more.
There will be lots of opportunities to snorkel on sunny middays for those like me who wish to partake. (The park service does not approve our second visits to the same great locations until right before the trip; we have never been turned down. We will be the first boat on each island in the morning and the last boat to leave each island every afternoon. If we are blessed with overcast skies, we will often spend 5+ hours at the best sites. And as noted above, mid-day snorkeling is an option on most sunny days depending on location and conditions. On the 2015 trip most snorkeled with many thousands dolphins. I eased off the zodiac to find hundreds of dolphins swimming just below me.
Note that some of the walks are on the difficult side. Great images are possible on all landings with either a hand held 70-200mm lens and a 1.4X teleconverter or an 80- or 100-400mm lens. In the past, I have taken a longer lens ashore on most landings as they better fit my style. In 2017 I took the then brand-new Canon 400mm DO lens and the Canon 500mm f/4 L IS II lens (with both teleconverters). In 2019 I anticipate taking at least my Nikon 200-500 and my 80-400 VR. Along with the 24-120.
The Logistics
SUN July 21, 2019: Arrive in Guayaquil a day early to ensure that you do not miss the boat.
MON July 22, 2019: Introductory sessions.
TUES July 23, 2019: We fly to the archipelago and board the Samba. Heck, on the 2017 trip some folks made great images at the dock in Baltra while our luggage was being loaded!
TUES: August 6, 2019: We disembark late morning and fly back to Guayaquil midday; most will overnight there.
Most will fly home on the early morning of August 7 unless they are staying on or going elsewhere (or catching a red-eye flight on the evening of the August 6).
$14,499 includes just about everything: all transfers, guide and park fees, all food on the boat, transfers and ground transportation, your flights to the archipelago, and three nights (double occupancy) in a top notch hotel in Guayaquil. If you are good to go, a non-refundable deposit of $5,000 per person is due immediately. The second payment of $5,000 is not due until 12/1/18. The final payment of $4,499 per person will be due on 3/1/19. All payments must be made by checks made out to BIRDS AS ART and mailed to Arthur Morris/BIRDS AS ART, PO BOX 7245, Indian Lake Estates, FL 33855.
Again, this trip needs ten participants to run so please do not book your flights until you learn that we are good to go. Purchasing travel insurance within 2 weeks of our cashing your deposit check is strongly recommended. On two fairly recent cruises a total of 5 folks were forced to cancel less than one week prior to the trip. My family and I use Travel Insurance Services and strongly recommend that you do the same.
Not included: your round trip airfare from your home to and from Guayaquil, beverages on the boat, phone calls, your meals in Guayaquil, personal items, and an $800/person cash tip for the crew and the guide to be shared by our guide and the 7 folks who will be waiting on us hand and foot every day for two weeks. The service is so wonderful that many folks choose to tip extra.
The Itinerary
Sunday, July 21, 2019: Fly to Guayaquil arriving a day early to ensure that you do not miss the boat.
Monday, July 22, 2019: Introductory sessions.
Tuesday, July 23, 2019: We fly to the archipelago and board the Samba. Heck, on the 2017 trip some folks made great images at the dock in Baltra while our luggage was being loaded!
On the Boat
Day 1: Tuesday, July 23, PM North Seymour
Day 2: Wednesday, July 24, Genovesa: AM Darwin Bay, PM Prince Phillips´ Steps
Day 3: Thursday, July 25, Marchena: AM Playa Negra, PM Navigation to Isabela
Day 4: Friday, July 26, Isabela: AM Punta Albemarle, PM Punta Vicente Roca
Day 5: Saturday, July 27, AM Fernandina: Punta Espinoza, PM Isabela: Bahía Urbina
Day 6: Sunday, July 28, Isabela: AM Elizabeth Bay, PM Punta Moreno
Day 7: Monday, July 29, Floreana: AM Post Office Bay, PM Punta Cormorant
Day 8: Tuesday, July 30, Santa Cruz: AM Highlands and Lunch, PM free time in the city with internet access.
Day 9: Wednesday, July 31, Española: AM Gardner Bay, PM Punta Suárez
Day 10: Thursday, August 01, Española: AM Punta Suarez, PM Navigation to San Cristóbal
Day 11: Friday, August 02, San Cristóbal. AM Isa Lobos (only until 9 am), PM Punta Pitt
Day 12: Saturday, August 03, AM Santa Fe, PM South Plaza
Day 13: Sunday, August 04, Genovesa: AM Darwin Bay, Navigation to Santiago
Day 14: Monday, August 05, AM James Bay, PM Rábida
Day 15: Tuesday, August 06, North Seymour from 06 to 09 am. We disembark late morning and fly back to Guayaquil midday; most will overnight there.
Wednesday, August 7, 2019: Fly home.
I hope that you can join us on what will surely be a rich and rewarding photographic experience.
Help Support the Blog
Please help support my efforts here on the blog by remembering to click on the logo link above each time that you shop Amazon. That would be greatly appreciated. There is no problem using your Prime account; just click on the link and log into your Prime account. With love, artie
If In Doubt …
If in doubt about using the BAA B&H affiliate link correctly, you can always start your search by clicking here. Please note that the tracking is invisible. Web orders only. Please, however, remember to shoot me your receipt via e-mail.
Please Remember to use my Affiliate Links and to Visit the New BAA Online Store 🙂
To show your appreciation for my continuing efforts here, we ask, as always, that you get in the habit of using my B&H affiliate links on the right side of the blog for all of your photo and electronics purchases. Please check the availability of all photographic accessories in the New BIRDS AS ART Online Store, especially the Mongoose M3.6 tripod head, Wimberley lens plates, Delkin flash cards and accessories, and LensCoat stuff.
As always, we sell only what I have used, have tested, and can depend on. We will not sell you junk. We know what you need to make creating great images easy and fun. And please remember that I am always glad to answer your gear questions via e-mail.
I would of course appreciate your using our B&H affiliate links for all of your major gear, video, and electronic purchases. For the photographic stuff mentioned in the paragraph above, and for everything else in the new store, we, meaning BAA, would of course greatly appreciate your business. Here is a huge thank you to the many who have been using our links on a regular basis and those who will be visiting the New BIRDS AS ART Online Store as well.
Facebook
Be sure to like and follow BAA on Facebook by clicking on the logo link upper right.
Typos
In all blog posts and Bulletins, feel free to e-mail or to leave a comment regarding any typos or errors. Just be right :).