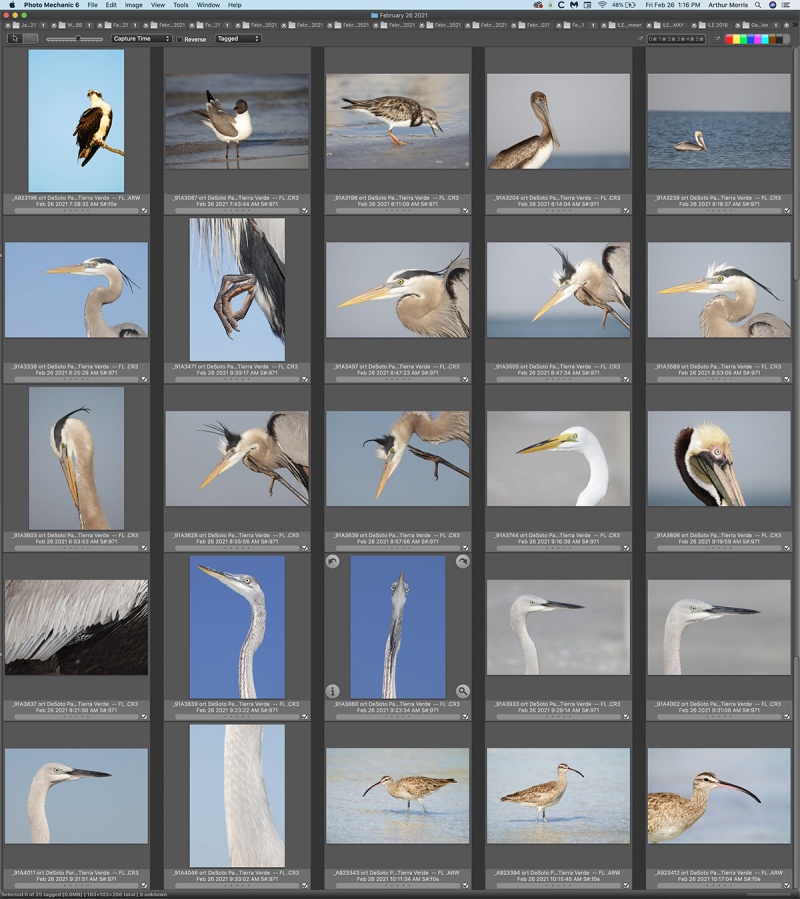 Twenty-five of my favorites from Friday morning at Fort DeSoto.
What's Up?
Conditions at DeSoto on Friday morning were perfect with clear blue skies, acres of still blue water, and a nice wind from the southeast. There were, however, no birds at North Beach. I bailed at 7:23, headed for my back-up morning location, and did quite well with more than a few tame and cooperative subjects. I worked first with the Canon R5/RF 100-500 rig and finished up with the SONY a9 ii/200-600, both often with the 1.4X TC. Both rigs are superb. I created 1235 images and kept 49. I learned the location of a Great Horned Owl nest with chicks that is supposed to be good for morning flight photography …
If you would like to join me for one or more inexpensive In-the-Field Instructional sessions on Saturday or Sunday morning, please contact me immediately via e-mail or try me on my cell at 863-221-2372. T
With love, artie
ps: if you can identify and age the bird in the lower left corner please leave a comment.