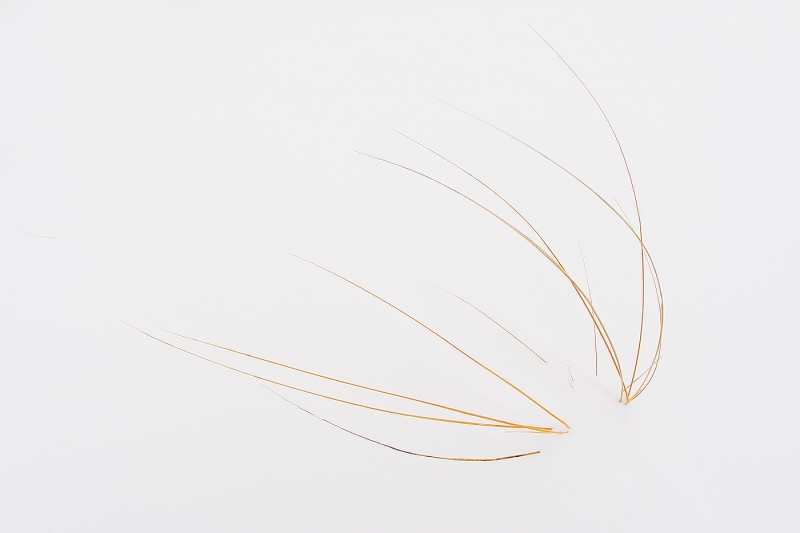 Beach Grass in Blizzard, Jones Beach Sate Park, Long Island, NY. (Note: the correct title should have been Beach Grass after Blizzard. Please see my comment on image titles and critiquing below :).) This image was created with the handheld Canon 15mm fish eye lens with the EOS-1D Mark III (replaced now by the EOS-1D Mark IV). ISO 400. Evaluative metering +2 2/3 stops: 1/200 sec. at f/9 set manually. One-Shot central sensor AF and recompose.
For a greater appreciation of the image, click on the photo. Then click on the enlarged version to close it.
For Your Critique: Image #12
The image above is presented for your critique; feel free to praise it or rip it to shreds. Would you keep it or delete it? Let us know why either way, what you like or what you hate. What would you have done differently?
Over the course of the next few weeks I will present eight additional images in this series for a total of twenty in all. The last will be followed by several revelations including two major ones.
Earn Free Contest Entries and Support both the Bulletins and the Blog by making all your B & H purchases here.
More and more folks are earning multiple contest entries with their B & H purchases. See here for details on that. Eleven great categories, 34 winning and honored images, and prize pools valued in excess of $20,000. Click here to visit the competition home page.
Shopper's Guide
Below is a list of the gear used to create the images in today's blog post. Thanks a stack to all who have used the Shopper's Guide links to purchase their gear as a thank you for all the free information that we bring you on the Blog and in the Bulletins. Before you purchase anything be sure to check out the advice in our Shopper's Guide.
Canon 15mm fish eye lens. It is difficult to learn to use this lens well but trying and learning is a ton of fun.
Canon EOS-1D Mark IV professional digital camera body. My two Mark IVs are my workhorse digital camera bodies.