I Haven't the Foggiest…
Would you keep this image? I am sure that for the many who do not realize the vast potential of digital captures and those who have no experience working in fog this would be an insta-delete. Heck, many would delete it in the field after chimping. Note: I never delete in the field, even if I take eight images of the out-of-focus ground; there are simply too many ways to screw up. As you may have figured out by now, I kept it.
The image above is from the very first series that I created when we got to the main pool. The steam was swirling off the hot spring pool.Not realizing that the white fog comes and goes with the breezes I began photographing….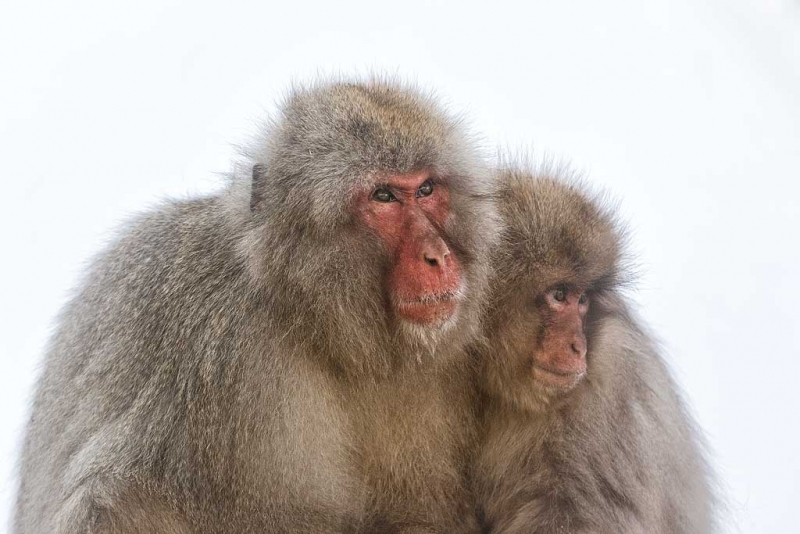 This is the optimized image that was created from the original above. No kidding.
The first step when working with properly exposed images made in foggy conditions is to set the white and black points in ACR while holding down the Alt key and boost the contrast just a bit. These two processes are described in detail in Digital Basics. Next I brought the image into NIK Color Efex Pro 4 and Details Extractor at about 75% and Tonal Contrast at 20%. Volia! You will have a better understanding of the progression by studying the animated GIF below.
NIK
As regular readers well know, Color Efex Pro 4 is now an integral part of my workflow. You can save 15% on all NIK products by clicking here and entering BAA in the Promo Code box at check-out. Then hit Apply to see your savings. You can download a trial copy that will work for 15 days and allow you to create full sized images.
My Comments on Your Comments
I responded to each and every comment made at the January 20, 2012 blog post here. By a small margin more folks preferred the misty blue version to the B&W rendition.
Support both the Bulletins and the Blog by making all your B & H purchases here.
Remember: you can earn free contest entries with your B & H purchases. Eleven great categories, 34 winning and honored images, and prize pools valued in excess of $20,000. Click here for details.
Shopper's Guide
Below is a list of the gear used to create the images talked about in this blog post. Thanks a stack to all who have used the Shopper's Guide links to purchase their gear as a thank you for all the free information that we bring you on the Blog and in the Bulletins. Before you purchase anything be sure to check out the advice in our Shopper's Guide.
Canon 70-200mm f/2.8L IS II lens. Man, I am loving this lens on my shoulder with the 2X III teleconverter. I also use it a lot–as I did for the image above–with fish–with the 1.4X III TC.
Canon EOS-1D Mark IV professional digital camera body. My two Mark IVs are my workhorse digital camera bodies.
And from the BAA On-line Store:
LegCoat Tripod Leg Covers. I have four tripods active and each has a Hardwood Snow LegCoat on it to help prevent further damage to my tender shoulders 🙂 And you will love them in mega-cold weather….
Gitzo GT3530LS Tripod. This one will last you a lifetime.
Mongoose M3.6 Tripod Head. Right now this is the best tripod head around for use with lenses that weigh less than 9 pounds. For heavier lenses, check out the Wimberley V2 head.
Double Bubble Level. You will find one in my camera's hot shoe whenever I am not using flash.
The Lens Align Mark II. I use the Lens Align Mark II pretty much religiously to micro-adjust all of my gear an average of once a month and always before a major trip. Enjoy our free comprehensive tutorial here.
Canon EOS-1D Mark IV User's Guide. Learn to use your Mark IV the way that I use mine. Also available for the 7D and the Mark III here.
BreezeBrowser. I do not see how any digital photographer can exist without this program.