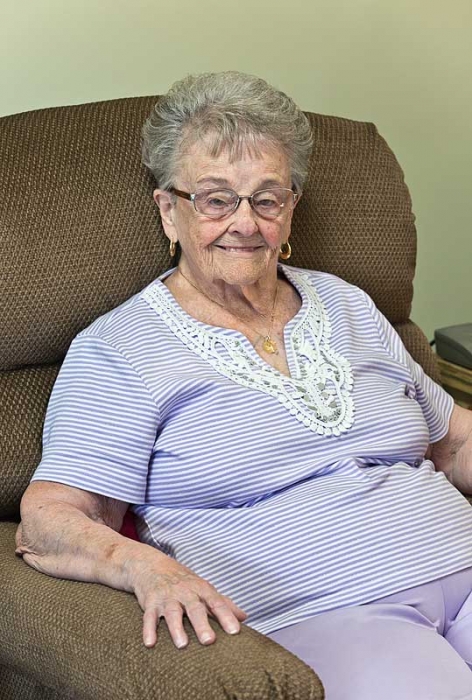 Hazel Morris just before her 90ieth birthday. Happy bird-day Mom. Looking good!
Today
Join me in wishing my Mom, Hazel Louise Morris, a happy birthday. She is 90 years old today. Who'd a thunk it? She's been a great Mom for as long as I have known her and has spent a lifetime helping others.
My Mom, Mother Morris to me, has been living in Holbrook, NY for about five years with my younger sister Arna. She has been on a walker for the last three years after having her replacement left hip replaced. She gets around OK and is of sound mind. She enjoys doing jigsaw puzzles, listening to books on tape and CD, and watching all manner of TV programs including "Chopped," "Pawn Stars," "American Pickers," and her absolute favorite, "Storage Wars." Heck, when I am visiting Long Island which has been a lot these last few years, I actually watch that some of them. I love "Chopped."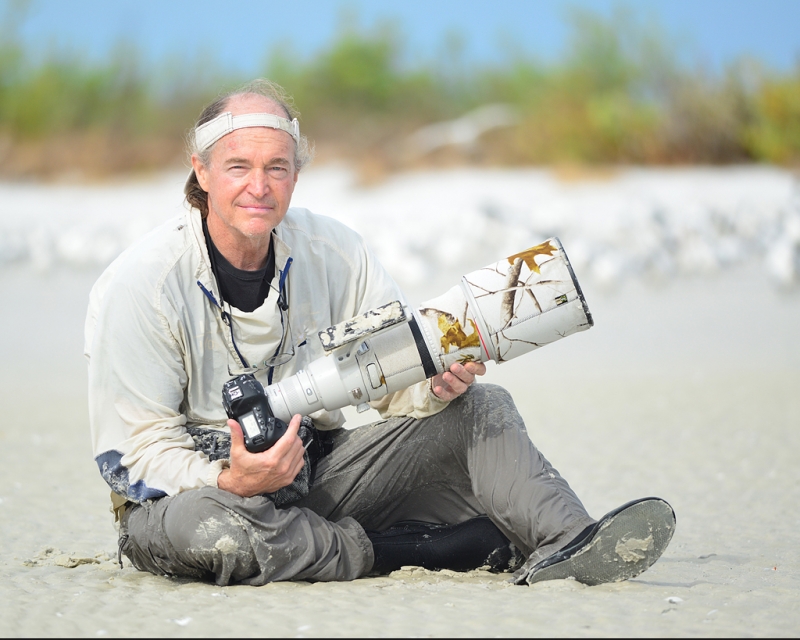 I spent Saturday past at Fort DeSoto with a new client, Dennis Cassidy, a cardiologist from St. Pete. We had a great time and I was delighted to learn that Dennis is a Happy Camper. Not wanting to drive home in the dark I got a motel room and headed back to DeSoto early on Sunday morning. As you can see by the look on my face, it was a wonderful morning. I spent the whole time hand holding my 500mm f/4L IS II with the 1D X and I and all of my gear wound up soaking wet and covered with sand from head to toe. I had a blast. I met a nice young photographer named Robert Kimbrell on the sand spit near the Gulf and asked him if he would photograph me and send me a JPEG. He did and came through with flying colors. Thanks Robert! Ask and ye shall receive.
Your browser does not support iFrame.
Tomorrow
A Bird Photographer's Story/Orange Audubon Society: September 20, Orlando, FL
Yours truly will be presenting "A Bird Photographer's Story" for the Orange Audubon Society tomorrow, September, 20, at 7 pm in the Camellia Room at the Harry P. Leu Garden, 1920 North Forest Avenue, Orlando, FL 32803. This slide-illustrated lecture will feature hundreds of my spectacular images (he said modestly) as I share the story of my life's journey from my childhood in Brooklyn through my 23-year teaching career in New York City to the realization of my dream of becoming a full time professional nature photographer specializing in birds. As you travel with me to my favorite locations I will be telling everyone about the birds and other creatures that I photograph and about the equipment and techniques that I use to create my images. A selection of books and CDs will be available for purchase before and after the program. Click here for details.
Of special note: My one and only photography instructor, Milton Heiberg (eight Tuesday nights for two hours starting in February, 1984), will be in attendance along with BAA Posse member Robert Amoruso, my daughter Jennifer, and my only granddaughter, Maya Egensteiner. I should have several lenses there for you to get your hands on including the 800mm f/5.6L IS, the 500 f/4L IS II, and the 300mm f/2.8L IS II along with a 5D Mark III and the EOS-1DX. The event of course is being generously sponsored by Canon USA/Explorers of Light.
If you live within two hours of Orlando and you miss this you gotta be nutz!
NYC Weekend Nature Photography Seminar
Presented by Denise Ippolito/A Creative Adventure and Arthur Morris/BIRDS AS ART
Hilton Garden Inn, Staten Island, New York. December 8-9, 2012 from 9am-4:30pm.
Weekend: $169. SAT or SUN: $99. Lodging available for out of town guests.
Saturday: Image Capture Sunday: Image Evaluation and Processing
Click here for complete details including the Saturday and Sunday schedules, club and group discount info, and registration incentives and for more info on the In-the-Field Seminar Follow-up Workshop.
Artie, the grizzled veteran, is widely noted as one of the premier bird photographers, tour leaders, and educators on the planet. Denise, who specializes in flowers, is the mega-creative up-and-comer, a popular lecturer, a skilled field instructor, and an amazing Photoshop wizard who will share her tips and tricks with you. Both artie and denise are full time professional nature photographers.
BIRDS AS ART Instructional Photo-Tours
Click here for complete IPT information including the current schedule and links to general IPT info, deposit and cancellation policies. and the required registration and release forms.
Shop B&H
Shop B&H. Support the BAA Blog. Support the BAA Bulletins. Show your appreciation by making your purchases immediately after clicking on any of the links above or below. We want and need to keep providing you with the latest free information, photography and Photoshop lessons, and all manner of related information. Remember, B&H ain't just photography!