Red-crowned Crane Image–Need Your Help/Opinion
Do you like the pano crop above (Image #1) with room behind the right hand bird or the more traditional 3X2 crop below (Image #2)? Or something in between?
Do you like the more contrasty image above (Image #1) or the softer, less contrasty image below (Image #2)? Or something in between?
Do you like the richer colors above (Image #1) or the more muted colors below (Image #2)? Or something in between?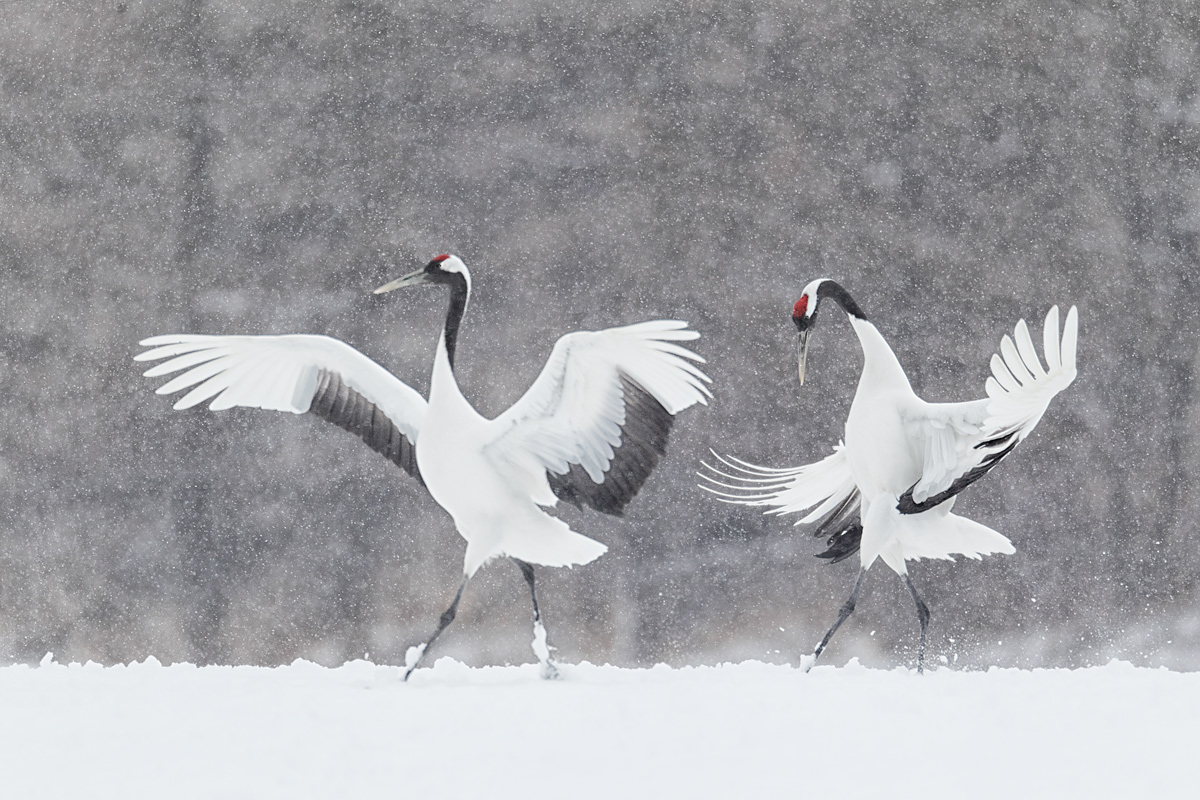 This is the same image re-converted in DPP and then optimized in a different fashion. To learn why I now convert all of my images in Canon Digital Photo Professional click here.
Image #2
Little Estero Lagoon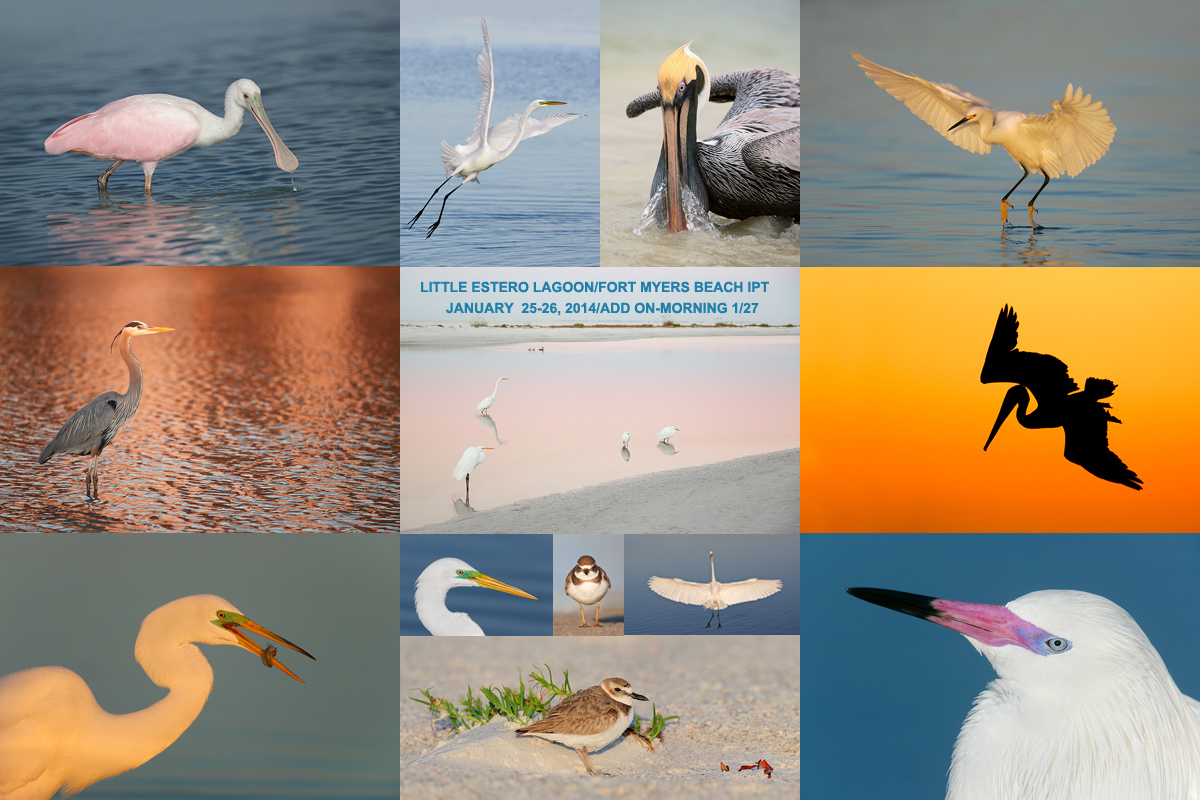 Join us to learn the ins and outs of Little Estero Lagoon.
Little Estero Lagoon IPT: 2 full days–Sat/Sun: JAN 25-26 (Limit 14/Openings 12): $799. Introductory slide program: 7pm, FRI, JAN 24, 2014
Join Denise Ippolito and Arthur Morris for four great photography sessions at one of the top bird photography hotspots in North America. Morning sessions: 6:15am to 10:30am. Afternoon sessions: 3:00pm till 5:45pm. Lunch included. Informal image review and Photoshop sessions after lunch. Call 863-292-0906 to registger; payment if full is now due so call with your credit card in hand. Please e-mail with any questions.
What you will learn:
When to be where and where to be when at Little Estero Lagoon to maximize the photographic opportunities.
Autofocus basics and correct camera and gear set-up.
How to get the right exposure with digital every time.
How and why to expose to the right.
How to create pre-dawn silhouettes.
How to design pleasing images.
How to find the best perspective.
How to make strong images in cluttered situations.
How to photography birds in flight.
In-the-Field creative techniques.
Monday: Jan 27: Optional Estero Add-on/morning only (Limit 14/Openings 12): $249
Adding the last morning as above is optional.
Do consider joining us for the all or part of the South Florida Composite IPT:
2014 South Florida Composite IPT: 6 1/2 days of photography spread over 9 days of learning, hanging out, and travel: $2644. (Limit 14/Openings: 12
Click here for complete details or to register. Please e-mail with any questions or leave a comment below.
Last Year's Grand Prize winning image by Lou Coetzer
Time is Running Out!
BIRDS AS ART 2nd International Bird Photography Competition
The December 31, 2013 closing deadline is fast approaching.
Learn more and enter the BIRDS AS ART 2nd International Bird Photography Competition here. Twenty-five great prizes including the $1000 Grand Prize and intense competition. Bring your best.
Support the BAA Blog. Support the BAA Bulletins: Shop B&H here!
We want and need to keep providing you with the latest free information, photography and Photoshop lessons, and all manner of related information. Show your appreciation by making your purchases immediately after clicking on any of our B&H or Amazon Affiliate links in this blog post. Remember, B&H ain't just photography!
Amazon
Everyone buys something from Amazon, be it a big lens or deodorant. Support the blog by starting your search by clicking on the logo-link below. No purchase is too small to be appreciated; they all add up. Why make it a habit? Because I make it a habit of bringing you new images and information on an almost daily basis.
Typos
In all blog posts and Bulletins feel free to e-mail or leave a comment regarding any typos, wrong words, misspellings, omissions, or grammatical errors. Just be right. 🙂
IPT Info
Many of our great trips are filling up. You will learn more about how to make great images on a BAA IPT than anywhere else on the planet. Click here for the schedule and additional info.