The Streak Continues….
I am posting this from the Islip Airport. I awoke at 3:30am for my flights to San Diego for the now sold-out Short-Notice San Diego IPT. Man, those were four boring NFL games yesterday in stark comparison to last weekend's four Wildcard thrillers.
Today's blog post makes 48 in row, a record by far that should be extended for at least another week or two. Or not. 🙂 To show your appreciation, we ask that use our B&H and Amazon affiliate links for all of your B&H and Amazon purchases. Please check the availability of all photographic accessories in the BIRDS AS ART Online Store. We sell only what I use and depend on. We will not sell you junk. We know what you need to make creating great images easy and fun. And we are always glad to answer your gear questions via e-mail.
You can find the following items in the store: Gitzo tripods, Mongoose M3.6 and Wimberley heads, plates, low feet, and accessories, flash brackets, , Delkin e-film Pro Compact Flash Cards, LensCoat products, and our unique line-up of educational materials including ABP I & II, Digital Basics, Site and Set-up e-Guides, Canon and Nikon Camera Users and AF e-Guides, and MP-4 Photoshop video tutorials among others.
We would of course appreciate you using our B&H and Amazon affiliate links for all of your B&H and Amazon major gear, video, electronic, household, and personal purchases. For the photographic stuff mentioned above we would of course great appreciate your business.
Thanks and enjoy today's blog post!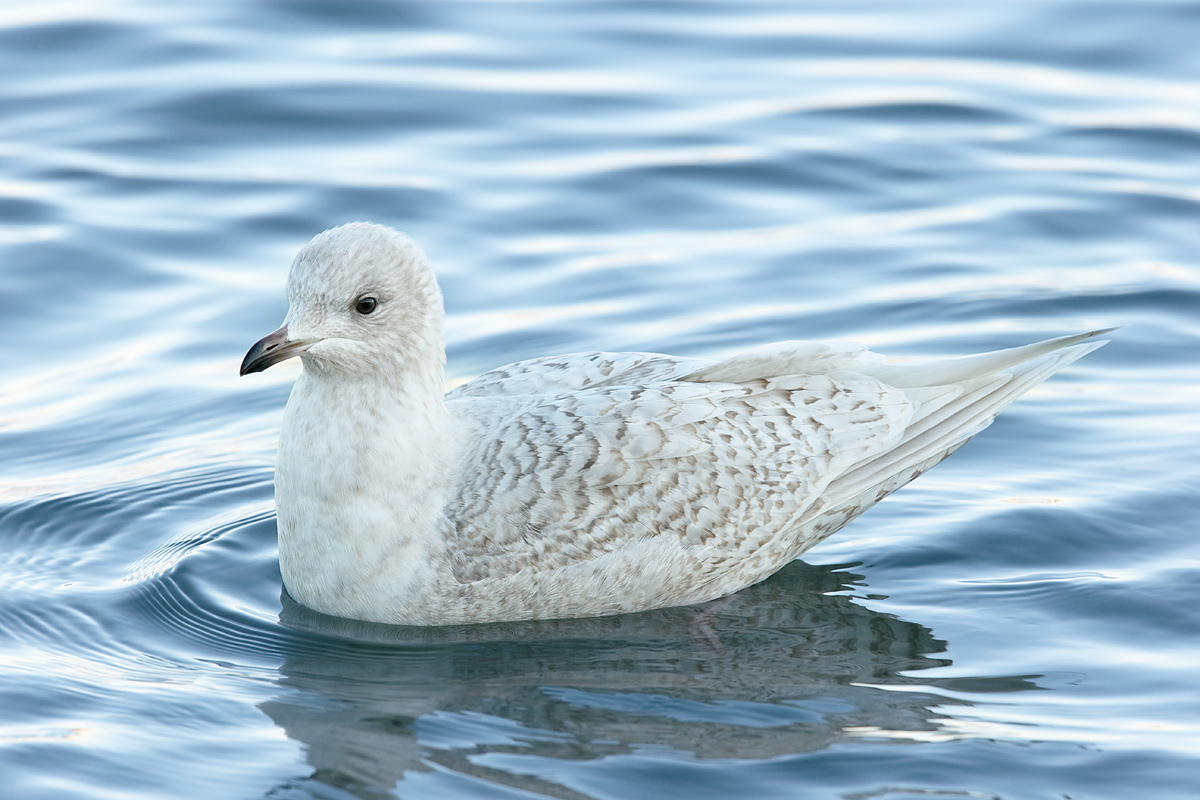 This image was created at the west jetty at Shinnecock Inlet, Hampton Bays, Long Island, NY with the Gitzo 3532 LS carbon fiber tripod, Mongoose M3.6 head, the Canon EF 600mm f/4L IS II USM lens and the Canon EOS-1D X. ISO 800. Evaluative metering +1 stop: 1/320 sec. at f/9 in Av mode.
Central sensor Surround/AI Servo Rear Focus AF as framed active at the moment of expsoure. Click here if you missed the latest version of the Rear Focus Tutorial.
Be sure to click on the image to see a larger version.
Your browser does not support iFrame.
Not a Snowy Owl III: More Beautiful and Exciting than Bubo scandiacus?
I was nestled down in the jetty rocks at Shinnecock Inlet with the 600 II/2X III/1D X combo photographing all three scoter species, a few Common Eiders, and a Common Loon or two. I will share some of those images with you soon. The last thing that I did as I left the car was to grab a few slices of bread from the open loaf in the trunk. I figured that having a few gulls around would make the sea ducks feel more at home so every ten minutes or so I would toss out a few small pieces of King Kullen's finest. Four or 5 young Herring Gulls appeared magically whenever I did so.
The sea duck photography was going well. Just as I tossed yet another scrap of bread a ghostly white gull appeared just 20 feet away; with its white primaries and small, rounded head I knew instantly that it was–along with Snowy Owl and Glaucous Gull–one of the target species for my trip. My pulse raced. I had seen only a handful of Iceland Gulls in my 30+ years of bird photography and my nearly 38 years of birding. But more than the rarity of the species it was the beauty of this bird that grabbed me. I am a sucker for young birds with their scalloped feather edgings. I quickly removed the 2X and went to work.
Notice that with the bird in the shade that I instinctively went Av mode +1 stop, a tried and true formula for a medium-sized in the frame white bird in shaded blue water. I made about 50 images of the bird before it flew off. This, my favorite, was–as so often happens–the first image that I created. Juvenile Herring Gulls are much darker overall ranging from very dark brown, sometimes almost looking nearly black, to dark brownish-grey to grey, depending on age and feather wear. The young Kumlien's Iceland Gull was white by comparison. Kumlien's is the race of Iceland Gull that breeds in North America.
For me, seeing and photographing this bird was more exciting than photographing a Snowy Owl.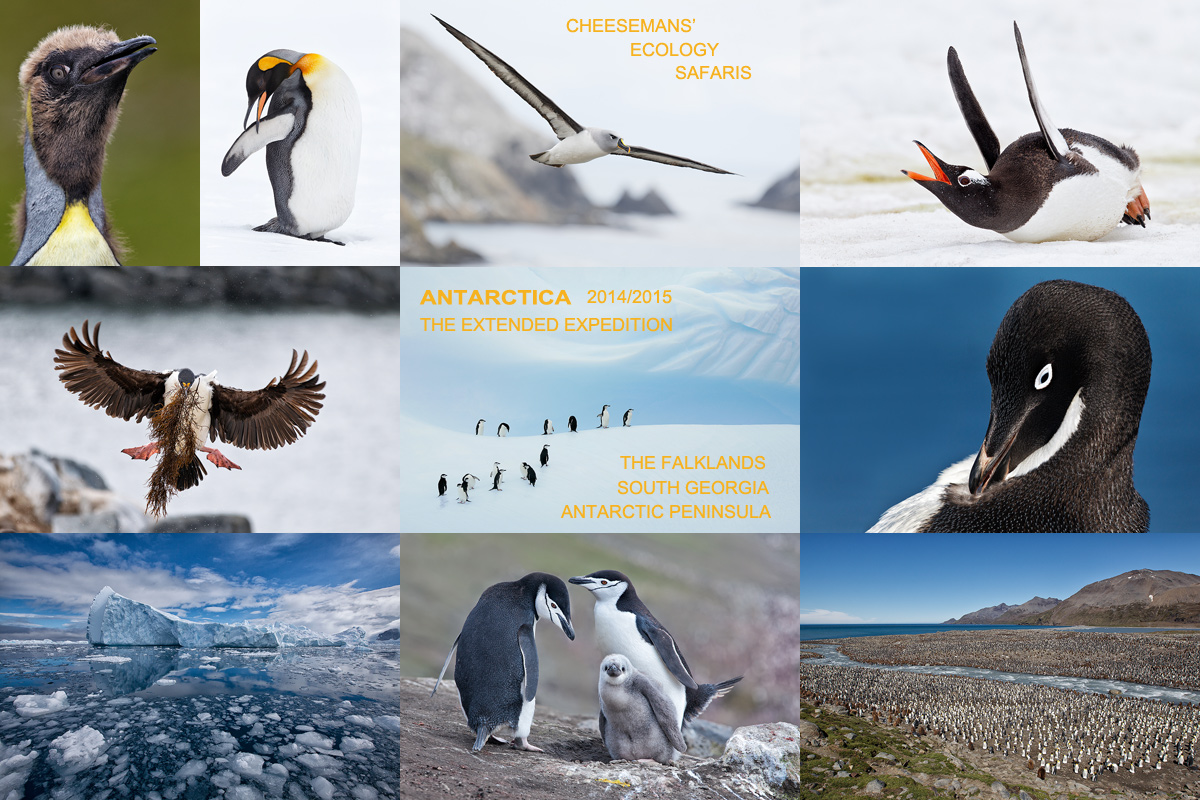 Breathe deeply, bite the bullet, and live life to its fullest; we all get only one ride on the merry-go-round… Join me on this great trip.
Click on the image to enjoy a larger version.
The Southern Ocean…
There has already been a ton of interest including that from some long time wonderful Happy Camper BIRDS AS ART folks. Mulitple-IPT veteran Michael Viljoen of South Afirca has already committed to making the trip with his son. He and lovely, smiling wife Lyndsey were with me on the memorable and wonderful October 2012 Cheesemans' South Georgia Expedition. Repeat-clients–I like to call them recidivists–are a good sign that you are doing something right.
Click here for complete details. If you are seriously interested please shoot me an e-mail for the trip link.

Last Year's Grand Prize winning image by Lou Coetzer
Important Contest News
Contest Deadlines Extended!
BIRDS AS ART 2nd International Bird Photography Competition
New Entry Deadline: January 31, 2014; see additional details below
With so many folks signing up at the last minute and with so many folks having trouble uploading their images due to server overload the deadline for entering the contest (registering and paying) has been extended until January 31, 2014 and the deadline for uploading images has been extended until midnight Eastern time on February 10, 2014. Take advantage of this extension to have a crack at the great prizes.
Learn more and enter the BIRDS AS ART 2nd International Bird Photography Competition here. Twenty-five great prizes including the $1000 Grand Prize and intense competition. Bring your best.
Register and Pay
To register click here.
To learn of payment options, click here.
Support the BAA Blog. Support the BAA Bulletins: Shop B&H here!
This Bulletin took about 12 hours to prepare
We want and need to keep providing you with the latest free information, photography and Photoshop lessons, and all manner of related information. Show your appreciation by making your purchases immediately after clicking on any of our B&H or Amazon Affiliate links in this blog post. Remember, B&H ain't just photography!
Amazon
Everyone buys something from Amazon, be it a big lens or deodorant. Support the blog by starting your search by starting your search by clicking on the logo-link below. No purchase is too small to be appreciated; they all add up. Why make it a habit? Because I make it a habit of bringing you new images and information on an almost daily basis.
Typos
In all blog posts and Bulletins, feel free to e-mail or to leave a comment regarding any typos, wrong words, misspellings, omissions, or grammatical errors. Just be right. 🙂
IPT Info
Many of our great trips are filling up. See especially info on the South Florida, Holland, and Nickerson Beach IPTs. Two great leaders on most trips ensure that you will receive individual attention, have all of your questions answered, and learn a ton including how to think like a pro, see the situation, and get the right exposure every time. In addition you will have fun, and make lots of great images. Click here for IPT details and general information.