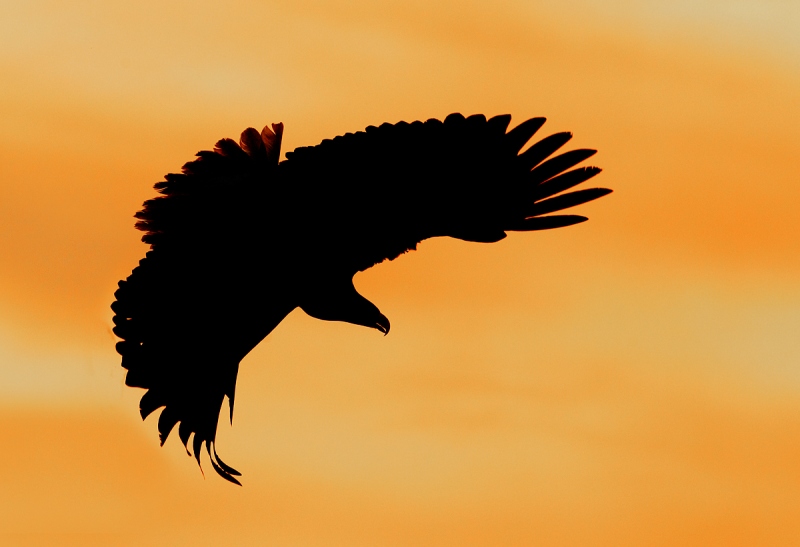 This image was made with the Canon 70-200mm f/2.8L IS lens, the 1.4X II TC, and the EOS-1D Mark IV. Not bad for Canon 🙂
If you missed the Homer IPTs announcement (there are two separate trips), or if you are thinking of attending, be sure to see yesterday's post here.
Image #25: Bald Eagle top shot silhouette
More On Homer
For the first trip only, I am offering a $500/person discount for those who sign up with a friend or spouse.
IPT #1: FEB 25 through the full day on MAR 1, 2020. Six full days: $4799.00. Limit 5 photographers/Openings: 4.
Via e-mail from Multiple IPT veteran Greg Ferguson:
I attended this IPT in 2011 and can only say it was the most intensive bird photography I have ever experienced. My arms were tired and sore from shooting so many action photos. It is highly recommended! I called Jim today and signed up for a reprise. Greg
An Amazing Day
Yuppers, I never woke up on Thursday, January 9, 2020. Not once. I hit the sack at 7:30pm on Wednesday. I woke at 11:45pm still on Wednesday. Somewhat jet-lagged, I was never — though I tried mightily — able to get back to sleep. While Wednesday morning at the cliffs had been stellar, Thursday morning was just OK. … We had a great brunch at Vahik Cafe, met Dr. Cliff Oliver and Annie, schmoozed for a bit, ate, and reviewed some images. The forecast was for rain in the late afternoon so I was stalling for clouds. The clouds came and wanting to give everyone their money's worth, we headed back to the cliffs. I knew just the place to be in the afternoon with a stiff wind from the west.
My plan was to nap in the car after we got a parking spot. But when I got out to scout and saw that things were pretty good, I got out the SONY 600 GM and the a9 II. The 1.4X TC was in my pocket. BTW, the FlexShooter Pro is ideal both on the cliffs and the sloping sidewalks. Put the tripod down with the legs spread, center the floating bubble in the scribed bubble, and you are good to go for flight photography on the level no matter where you point your long lens. Though the sun came out for about an hour I kept photographing the flying pelicans and never got a nap.
Light clouds rolled in by about 2pm and for three hours we enjoyed a rare flying circus with the wind behind us and the sky filled with banking and flying and descending pelicans. It rained hard for about five minutes at about 3:45pm. Terry and Stacy called it quits while Monte and I stayed on and enjoyed another hour of truly spectacular flight photography. To celebrate I picked up a small ribeye at Vons in La Jolla.
After dinner, having been up for 18 hours (with no nap!), I decided to do some editing. I was 2 1/2 days behind, about 5,000 images. Picking my keepers in Capture One the Thursday folder of 1832 images took me about an hour. But, tired, I screwed up and wound up deleting all the images from the hard drive. But I still had the two cards so I re-downloaded them and got to bed at 7:30pm on Thursday. My first pit stop was at 12:45pm on Friday so as things turned out, I never woke up on Thursday. But what a great day it ended up being.
I woke at 3:15am, re-edited the 1832 images. After the first edit, I wound up with 175 keepers from Thursday alone. Re-editing a folder from scratch after you have already done it once takes a lot less time as you know what is coming. Buoyed by my success, I worked on three other folders and am proud to say that I am all caught up!
I continue to be astounded by the AF tracking accuracy and high-ISO performance of the SONY a9 II. It has quickly become my all time favorite-ever camera body …
We head out in 23 minutes. Have a great day. With love, artie