What's Up?
I headed down to the lake on a foggy Friday morning in hopes of making some images of the large crane chicks amongst the purple marsh flowers. I failed on that quest but did quite well otherwise … Story and images soon. I will be again heading down to the lake early this morning, Saturday 28 MAR 2020.
Navigating the Misinformation and Protecting Your Family with Dr. Dietrich Klinghardt
From the Sophia Education website here. You might have to sign up first and then click on the link again to view the video. They have problems with the audio at the start, but figure things out fairly quickly.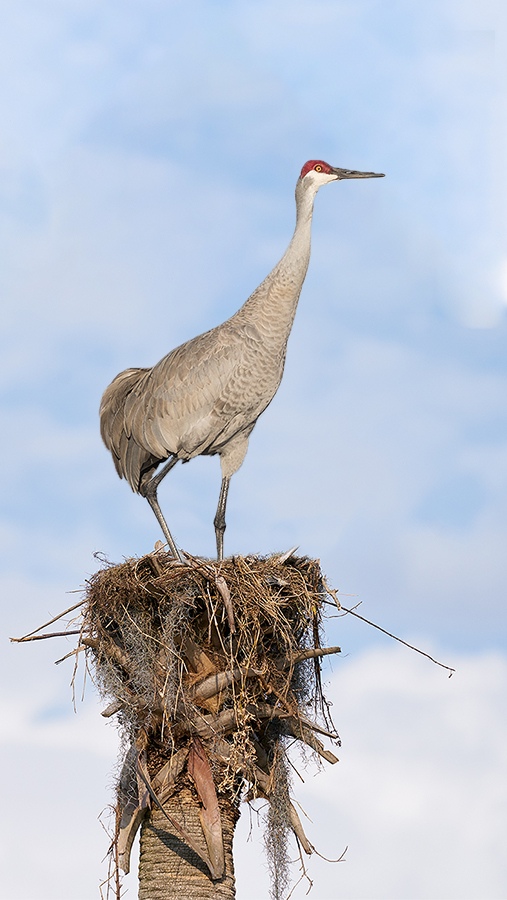 This image was created on 12 MAR 2020 at Indian Lake Estates. I used the handheld Sony FE 200-600mm f/5.6-6.3 G OSS lens (at 397mm) with the blazingly fast AF King, the Sony Alpha a9 II Mirrorless Digital camera body. ISO 640. Exposure determined by Zebras with ISO on the rear wheel: 1/2500 sec. at f/6.3 in Manual mode. AWB at 5:45pm a sunny afternooon.
Upper Zone AF-C did the job.
Sandhill Crane on low nest atop a dead palm tree

Your browser does not support iFrame.
The Low Crane Nest
Sometimes when you head out to photograph birds you can see something that you have never seen before! For real.