What's Up?
Monday was rain, rain, and more rain followed at times by heavy rain with brief periods of drizzle. I started the day by setting up a new perch along the lakeshore and quickly realized that it is much too tall and thin. As I was working on erecting it, I felt several bites on my right hand. They felt like ant bites but I did not see any ants on my hand. Nonetheless, my hand was red and terribly itchy for the rest of the day. And night. On Tuesday morning I can clearly see two bites on my still-itchy hand. From now on, I will wear gloves!
Next were the crane babies, now about 16 days old and getting bigger every day. Then I drove around exploring and looking for wildflowers. I found one nice new one but it was raining too hard to photograph so I continued exploring. When it let up a bit, I returned to the site and spent about 30 minutes with the Sigma 150 macro (for Nikon)/Vello Adapter rig and was able to create one that I liked. I am not sure of the species. I find wildflower identification to be as challenging as photographing them. I have an excellent book but comparing the photos in the book to my images is not working well, and in many cases, I am 100% sure that the flower I am looking for is not in the book. It does not help that I have zero knowledge of wildflower basics, but I am studying …
The weather forecast for this morning is mostly cloudy. I will be headed down to the lake for a short drive-around before packing up for my drive across the state this afternoon.
Since yesterday was Memorial Day, some might enjoy the tribute to my Dad that I mention in the V-log video. You can access it in the blog post here.
DeSoto
I am heading over to Fort DeSoto this afternoon and will be returning home after a morning photo session on Saturday 30 MAY. I am hoping to find some Red Knots in full breeding plumage, and some nice Royal and Sandwich Terns doing the nasty. And I am excited about finding some nice beach wildflowers that I have never noticed before. If you are interested in some inexpensive In-the-Field Instruction (with social distancing), please get in touch with me ASAP via e-mail.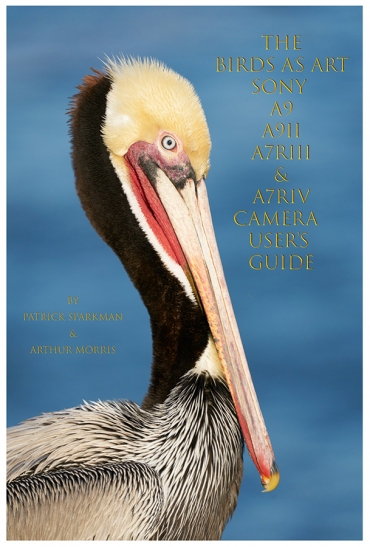 76 sold to rave reviews.
The SONY e-Guide by Patrick Sparkman and Arthur Morris
The Sony Camera User's e-Guide (and Videos)
Click here to learn more about the SONY e-Guide.
Click here to purchase the guide with one Camera Set-up Video. Be sure to e-mail us by clicking here to specify your camera body so that we can send you a link for the correct video.
Click here to purchase the guide with two Camera Set-up Videos. Be sure to e-mail us by clicking here to specify your two camera bodies so that we can send you links for the correct videos.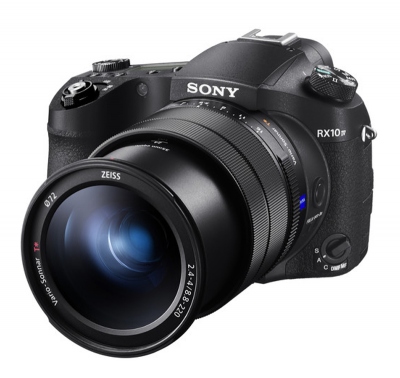 Sony Cyber-shot DSC-RX10 IV Digital Camera
Sony Cyber-shot DSC-RX10 IV Digital Camera
BAA Record-low price
Patrick Hogue is offering a Sony Cyber-shot DSC-RX10 IV Digital Camera in near-mint condition for a BAA record-low $998.00. The sale includes the original box and everything that came in it, the dual battery charger upgrade, a UV filter, the front lens cap, and insured ground shipping via major courier to lower-48 US addresses only. Your item will not ship until your check clears unless other arrangements are made.
Please contact Patrick via e-mail or by phone at 1-760-898-6770 (Pacific time zone).
This is a versatile, do-everything, travel, sports, and wildlife camera with a built-in 24-600mm lens. The AF system, borrowed from a9 series bodies, is a huge improvement from the AF system in the previous version, the Cyber-shot DSC-RX10 III Digital Camera. AF with the IV tracks perfectly at 24 frames per second (silent shooting!) The 4.5 stop stabilization is amazingly effective at the long end of the focal length range. The video capabilities of this camera are equally amazing. It sells new for $1,598 so you can save $600.00 by grabbing Patrick's camera. Click here to learn more about this amazing camera and be sure to scroll down and watch the video. artie
A good friend started posting incredible photos of beautiful scenes and awesome closeups, and we had to inquire about what camera he was using. And it was the RX10 IV! From the moment we opened the box we knew that we made a great purchase! It is easy to use and not to have to change lenses to get the shot that we want. We look forward to continuing to learning how to use more of its amazing features! Online Review by Paul
BIRDS AS ART
BIRDS AS ART is registered in the U.S. Patent and Trademark Office.

SONY 200-600 Update
Steve Elkins now has four SONY 200-600s in stock; one of them surely has your name on it. Contact Steve as below to save $50.00.
Money Saving Reminder
If you need a hot photo item that is out of stock at B&H, would enjoy free overnight shipping, and would like a $50 discount on your first purchase over $1000.00, click here to order and enter the coupon code BIRDSASART at checkout. If you are looking to strike a deal on Canon or Nikon gear (including the big telephotos) or on a multiple item order, contact Steve Elkins via e-mail or on his cell at (479) 381-2592 (Eastern time) and be sure to mention your BIRDSASART coupon code and use it for your online order. Steve has been great at getting folks the hot items that are out of stock at B&H. Those include the SONY a7r IV, the SONY 200-600, the SONY 600mm f/4 GM, and the Nikon 500mm PF. Steve is eager to please.
Gear Questions and Advice
Too many folks attending BAA IPTs and dozens of photographers whom I see in the field and on BPN, are–out of ignorance–using the wrong gear especially when it comes to tripods and more especially, tripod heads… Please know that I am always glad to answer your gear questions via e-mail. Those questions might deal with systems, camera bodies, accessories, and/or lens choices and decisions.
Bored of Crane Chicks? V-log Video
As regular readers know, I was blessed by the arrival of two tiny tame Sandhill Cranes chicks that hatched right around Mother's Day. I was getting a bit bored at one point, but — as you will see in the video — that can change quickly … I wound up sitting on the ground behind my tripod and having a ton of fun. Best of all? There is plenty to learn about bird photography in this 11-minute 43- second video. The video shows several examples of operator error when using Tracking FLlexible Spot (M) …
I keep forgetting to mention that when I am creating horizontal images of one of the adults brooding the two chicks, the adult will often stand up without warning startling the two chicks; they have a what-just-happened? look on their faces. Instinctively, I rotate the lens barrel to vertical but am always too close to fit the adult in the frame with my fixed lens, the SONY 600mm f/4 GM. As I need the speed (at f/4) in low light, the only solution would be to move farther away from the birds …
Your Pick?
Of the 36 images in the video, a single one stands out as clearly best to me. I would love to hear which one is your favorite. And why you like it. I recommend that you do not view the video full screen as the quality is not there. When you see an image that you like, you can pause the video, go to full screen, and jot down the last four digits of the file number. Then go back to the smaller view.
When you are finished, you can rewind to compare your favorites, decide on your absolute favorite, and leave a comment. The first person to pick my favorite as their favorite will receive a Photoshop MP.4 video of their choosing.
If In Doubt …
If you are in doubt about using the BAA B&H affiliate link correctly, you can always start your search by clicking here. Please note that the tracking is invisible. Web orders only. Please, however, remember to shoot me your receipt via e-mail.
Please Remember to use my Affiliate Links and to Visit the BAA Online Store 🙂
To show your appreciation for my continuing efforts here, we ask, as always, that you get in the habit of using my B&H affiliate links on the right side of the blog or Bedfords, for all of your photo and electronics purchases. Please check the availability of all photographic accessories in the New BIRDS AS ART Online Store, especially the Mongoose M3.6 tripod head, Wimberley lens plates, Delkin flash cards and accessories, and LensCoat stuff.
As always, we sell only what I have used, have tested, and can depend on. We will not sell you junk. We know what you need to make creating great images easy and fun. And please remember that I am always glad to answer your gear questions via e-mail.
I would, of course, appreciate your using our B&H affiliate links or Bedfords for all of your major gear, video, and electronic purchases. For the photographic stuff mentioned in the paragraph above, and for everything else in the new store, we, meaning BAA, would of course greatly appreciate your business. Here is a huge thank you to the many who have been using our links on a regular basis and those who regularly visit the New BIRDS AS ART Online Store as well.
Facebook
Be sure to like and follow BAA on Facebook by clicking on the logo link upper right.
Typos
In all blog posts and Bulletins, feel free to e-mail or to leave a comment regarding any typos or errors. Just be right :).