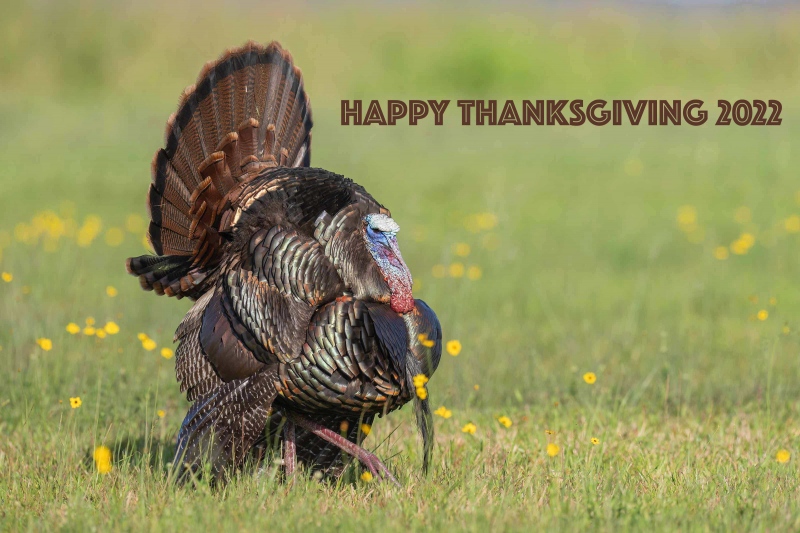 Have a Great Day. And more.
What's Up?
Today, Thursday 24 November 2022 is Thanksgiving Day. It is foggy here and I am headed down to the lake the moment that I hit Publish. This blog post took an hour to prepare and makes two hundred forty-two days in a row with a new, educational post just for you. Wherever you are and whatever you are doing, I hope that you too have a great Thanksgiving Day. a great week, a great month, a great year, and a great rest of your life. I am thankful for my family, my health, and the great life and career I have enjoyed. And, as I say often, I ain't done yet.
Best and love, artie
ps: I am hoping that the NY Football Giants do not wind up as the Dallas Cowboys' turkey today beginning at 4:30pm ET. But their chances are very slim.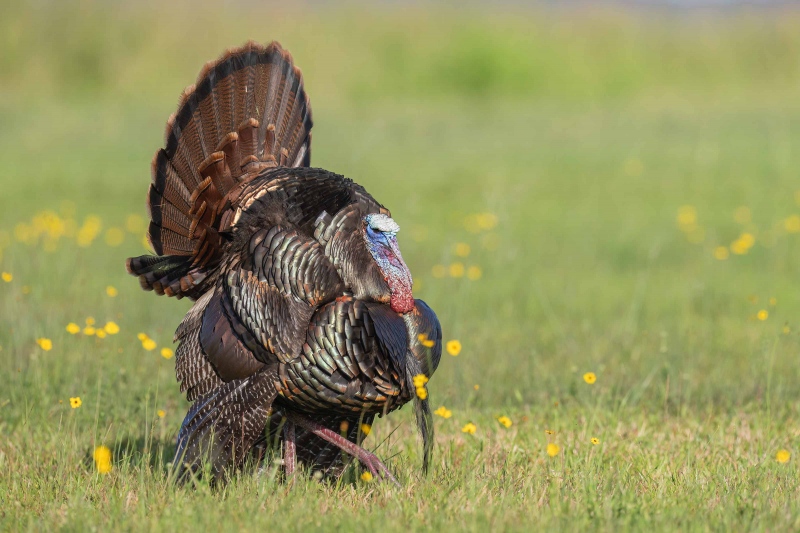 This image was also created on 25 May 2022 at Indian Lake Estates, FL. Working from my SUV, I used the BLUBB-supported Sony FE 600mm f/4 GM OSS lens and The One, the Sony Alpha 1 Mirrorless digital camera. ISO 640. The exposure was determined via Zebras with ISO on the rear dial: 1/1600 sec. at f/5.6 (stopped down one stop). AWB at 8:17:49am on a sunny morning.
Tracking: Zone/AF-C was active at the moment of exposure and performed perfectly. Be sure to click on the image to enjoy the larger version.
Wild Turkey — displaying tom
Your browser does not support iFrame.
Tom Turkey Lessons
1- If you own a lens that offers DMF (Direct Manual Focus) and you are working off a BLUBB, be sure to move the DMF switch to OFF. Then remember to move it back to ON for all other applications including hand holding and tripod-use. Then, on the rare occasions that the AF system is blind and does not focus, you can focus manually and get back in business very quickly.
2- The light blue top of a tom turkey's head is a lot brighter than you think. For SONY users with Zebras set properly, shoot for a very, very few Zebras before pressing the shutter button. I had to delete several dozen excellent images because of over-exposure. This image, one of the better ones from that day, still showed 2,000 OvExp pixels on the top of the head.
3- Even with perfect exposures, you will need to restore the detail in the light blue on the top of the head. That begins during the raw conversion where you can move the White and the Highlight sliders to the left and continues in Photoshop with a Linear Burn.
4- Many birds have large eye ridges that put the eye in deep shade on sunny days. For today's featured image, I used Tim Grey Dodge and Burn to lighten the eye and the shaded area around it. Tip: after applying the Linear Burn add a Regular Layer Mask and then paint away the effect incrementally as needed.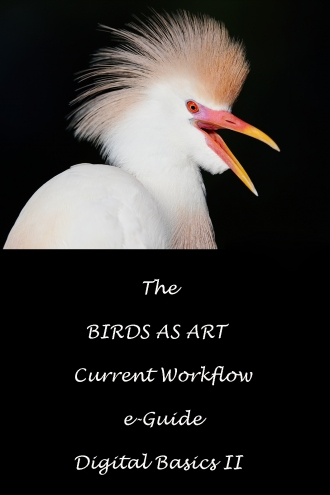 The BIRDS AS ART Current Workflow e-Guide (Digital Basics II).
You can order your copy from the BAA Online Store here, by sending a PayPal for $40 here, or by calling Jim or Jennifer weekdays at 863-692-0906 with your credit card in hand. Be sure to specify Digital Basics II.
The BIRDS AS ART Current Workflow e-Guide (Digital Basics II)
The techniques mentioned above and tons more great Photoshop tips and techniques — along with my complete digital workflow, Digital Eye Doctor Techniques, and all my personalized Keyboard Shortcuts — are covered in detail in the BIRDS AS ART Current Workflow e-Guide (Digital Basics II), an instructional PDF that is sent via e-mail. Note: folks working on a PC and/or those who do not want to miss anything Photoshop may wish to purchase the original Digital Basics along with DB II while saving $15 by clicking here to buy the DB Bundle.
Folks who learn well by following along rather than by reading can check out the complete collection of MP 4 Photoshop Tutorial Videos by clicking here. Note: most of the videos are now priced at an amazingly low $5.00 each.
You can learn how and why I converted all of my Canon digital RAW files in DPP 4 in the DPP 4 RAW Conversion Guide here. More recently, I became proficient at converting my Nikon RAW (NEF) files in Adobe Camera Raw. About three years ago I began converting my Nikon and Sony RAW files in Capture One and did that for two years. You can learn more about Capture One in the Capture One Pro 12 Simplified MP4 Video here. The next step would be to get a copy of Arash Hazeghi's "The Nikon Photographers' Guide to Phase One Capture One Pro e-Guide" in the blog post here. Today, I convert my Sony raw files in Photoshop with Adobe Camera Raw.
You can learn advanced Quick Masking and advanced Layer Masking techniques in APTATS I & II. You can save $15 by purchasing the pair.
Typos
With all blog posts, feel free to e-mail or to leave a comment regarding any typos or errors.