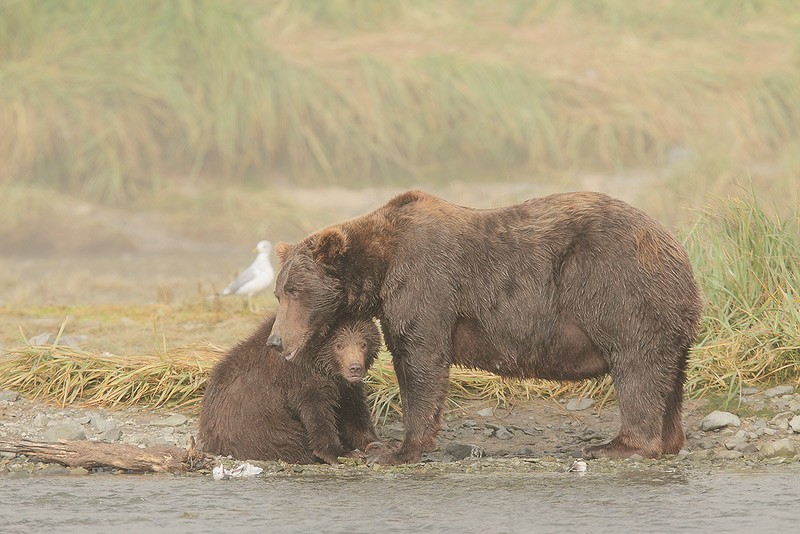 This is the original capture: "Before"
When the mother bear placed her head above the cub, I knew that the moment would not last more than a second or two.  My urge was to move to my left to separate the gull from the bear, but if I did that, I was pretty positive that I would miss the shot.  Seeing that the gull did not merge with the bear, I created the image almost immediately knowing that it would be easy to move the gull with a Quick Mask.  (See same below.)
The improved color and contrast in version 2 were a reslut of the standard levels and contrast adjustments that are part of my regular workflow as described in detail in our Digital Basics File:  https://store.birdsasart.com/shop/category.aspx?catid=30.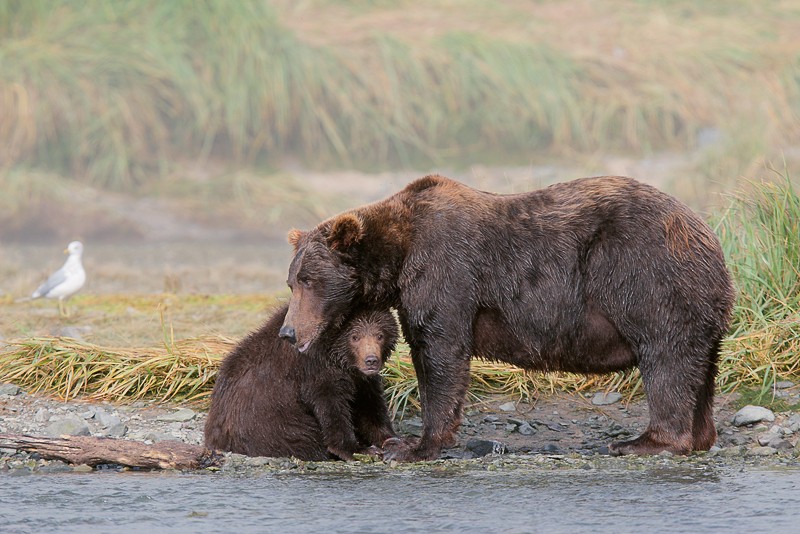 This is the optimized image: "After". Note: as always, you can click on any image to see the larger version.
In the optimized image immediately above, I created a Quick Mask of the gull, moved it well to our left, and then used another Quick Mask to seamlessly cover the gull in its original position.  Note also that I used a series of QMs to eliminate the two rather ugly salmon heads that were lying on the shoreline.  I used a variety of the Quick Masking Techniques that are described in Robert O'Toole's APTATS CD (Advanced Photoshop Tips and Techniques).  You can learn more about or order APTATS here: https://store.birdsasart.com/shop/item.aspx?itemid=54.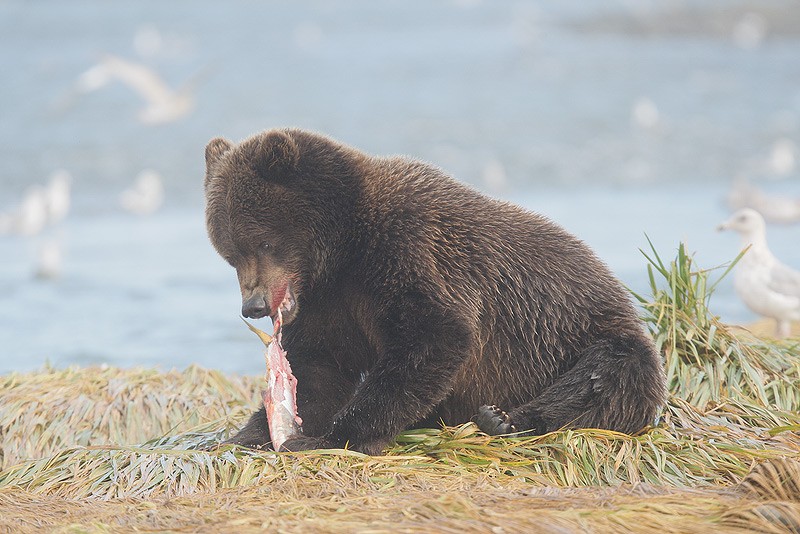 This is the original capture
The many gulls in the background are quite distracting so I created the two different versions that can be seen below, again using a series of QMs.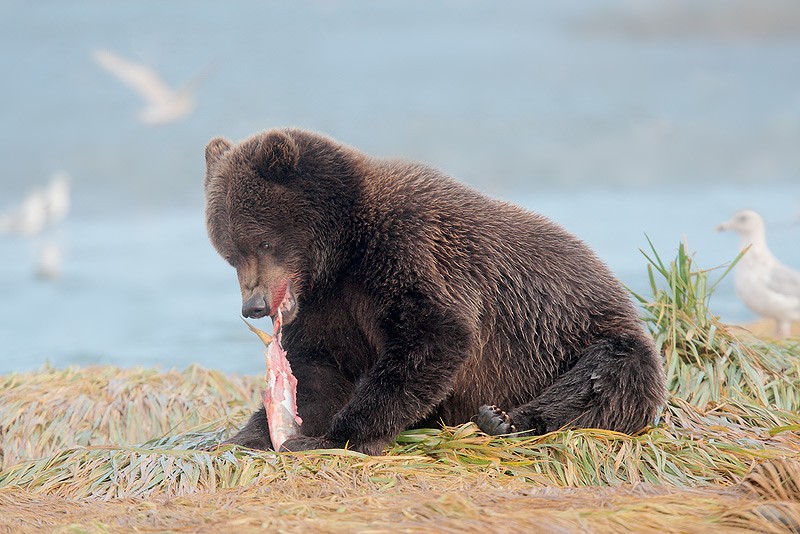 This is the original capture
To create version 1 above, I used a series of QMs to cover the small, out-of-focus white blobs but left the larger gulls in flight and the perched bird behind the bear.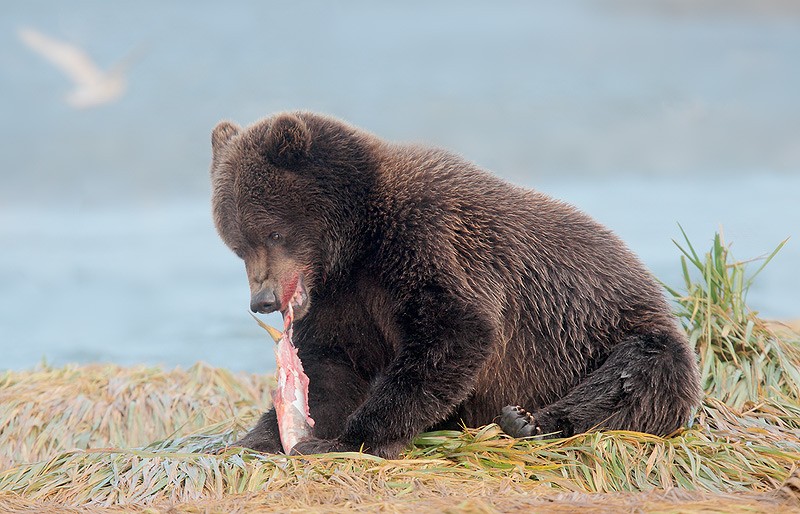 Version 2
In version 2, immediately above, I decided to eliminate the larger gull from behind the bird and to move the single flying gull that I left to our left for better compositional balancce.  Though this is my favorite version, I do appreciate the fact that some photo editors would prefer version 1 as it gives the viewer a better idea of the setting. Note the small crop in version 2.