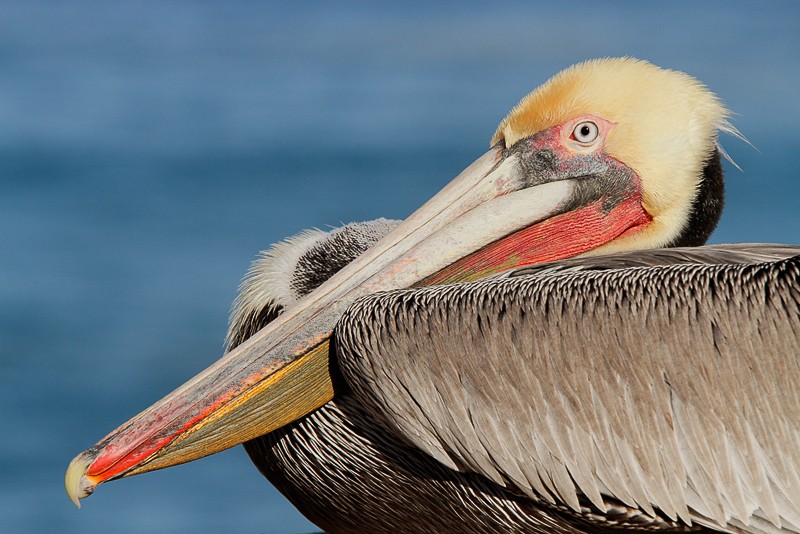 Canon 70-200mm f/4L IS lens with the 1.4X II TC (handlheld at 208mm). ISO 400. Evaluative metering +1/3 stop: 1/1250 sec. at f/8. In competent hands as seen here, the 7D offers superb image quality. As always, click on each image to see a larger, sharper version.
Early on there were on-line concerns with the quality of images produced with the Canon EOS-7D.   After using the camera extensively in San Diego (especially with the 70-200mm f/4 L IS lens and the 1.4X II TC) I have zero concerns in this area.  I love the 7D files, they are sharp with great edge to edge detail.  The color and contrast levels are excellent.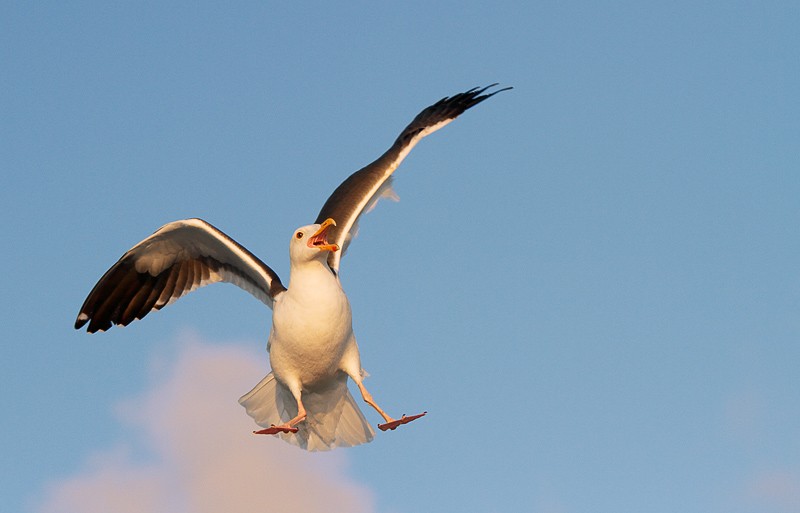 Canon 70-200mm f.4L IS lens (handheld at 121mm) with the EOS-7D. ISO 400. Evaluative metering +1/2 stop: 1/1250 sec. at f/5.6. Fill flash at -1 stop. Late afternoon light.
As stated in my previous post, I am very pleased with the AI Servo AF performance (acquisition and accuracy) of the 7D.  (I have used the camera right out of the box without any focus calibration.) When doing flight photography, my preference has been to set AI Servo/Auto Select 19-point AF (the one that features a set of parenthesis-like brackets) and then manually select the central sensor.   If you are in AI Servo AF, the selected sensor will light up when you select this AF Mode. If you are in One-Shot AF, only the brackets will appear.  Others much prefer using either the central sensor alone (via Single Point AF-Manual Selection) or AF Point Expansion (Manual Selection) for flight photography.
The more I study the 7D and the Mark IV Instruction Manuals the more I realize how complex each camera is.  I am hoping to offer a combined 7D/Mark IV User's Guide for sale at some point but that will most likely not be until spring as I have tons more to learn…