BAA Bulletin #425 is On-line
BAA Bulletin #425 is on-line and can be viewed here.
Bosque IPT & Canon Digital Learning Center Trip Report
"Birds of Paradise" by Tim Laman and Edwin Scholes
West Nyack, NY Event: Triple Header
Used Camera Gear (including some great new listings!)
BIRDS AS ART/A Creative Adventure Barnegat Jetty IPT
The Barnegat Jetty Site Guide
Barnegat Jetty Site Guide Kudos
B&H (Free) Event Space Events!
West Nyack, NY Event: Triple Header
If you live in the NY metropolitan area be sure to see the information on the Triple Header program this Saturday either in BAA Bulletin #425 or here in item 1. We hope to see you there. It's super-cheap: only $10. And you can pay at the door by check. Or click here to register on-line.
Image Transformation Questions
The image above was the lead image in BAA Bulletin #425. As noted in the caption, it was created in Photoshop from the original capture immediately below.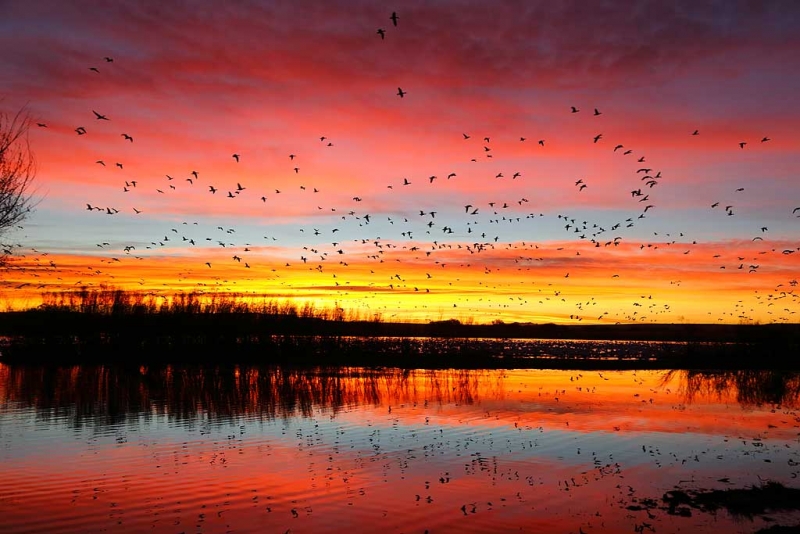 This was the original capture from which the optimized image above was created.
The Questions
#1: What did I do in Photoshop? I used at least 5 different major techniques. There are lots of clues. List as many as you can. I will post a response in a new blog post on Sunday.
#2: Do you like the inclusion of the fine tree branches on the left frame-edge? Why or why not?
#3: What would you have done differently? And why?
Shopper's Guide
Thanks a stack to all who have used our B&H affiliate links to purchase their gear as a thank you for all the free information that we bring you on the Blog and in the Bulletins. Before you purchase anything be sure to check out the advice in our Shopper's Guide.
Shop B&H
Support the BAA Blog. Support the BAA Bulletins. We want and need to keep providing you with the latest free information, photography and Photoshop lessons, and all manner of related information. Show your appreciation by making your purchases immediately after clicking on any of the links above. Remember, B&H ain't just photography!
And from the BAA On-line Store:
LensCoats. I have a LensCoat on each of my big lenses to protect them from nicks and thus increase their re-sales value. All my big lens LensCoat stuff is in Hardwood Snow pattern.
LegCoat Tripod Leg Covers. I have four tripods active and each has a Hardwood Snow LegCoat on it to help prevent further damage to my tender shoulders 🙂 And you will love them in mega-cold weather….
Gizo GT3532 LS CF Tripod. This one replaces the GT3530LS Tripod and will last you a lifetime. Learn more about this great tripod here.
Mongoose M3.6 Tripod Head. Right now this is the best tripod head around for use with lenses that weigh less than 9 pounds. For heavier lenses, check out the Wimberley V2 head.
Double Bubble Level. You will find one in my camera's hot shoe whenever I am not using flash.
The Lens Align Mark II. I use the Lens Align Mark II pretty much religiously to micro-adjust all of my gear an average of once a month and always before a major trip. Enjoy our free comprehensive tutorial here.
BreezeBrowser. I do not see how any digital photographer can exist without this program.
Delkin Flash Cards. I use and depend on Delkin compact Flash Cards and card readers most every day. Learn more about their great 700X and 1000X cards here or about my favorite Delkin card here.